Mom Life
Tips and Tricks for Tired Moms
By |
Since I am officially the worst mother on earth (you can read more about that here), I was surprised when I got an email from a reader asking me for advice.
Yes. ME!
She's tired. She has little kids that don't always sleep when they should be sleeping (like in the middle of the night!) She can't imagine ever sleeping again. Ever.
Whew – I have so been there! And I'm guessing every mother on earth has been there.
And I'm also betting that some dads think they've been there. And I'm about to lose my only male reader – but dads haven't really been there.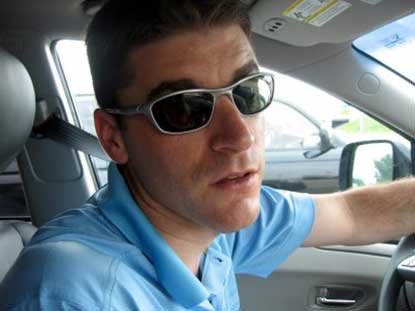 Not like us.
And here's the really crappy part about not getting enough sleep.
It makes us feel fat.
And cranky.
And emotional.
And then we feel like we aren't even able to be a good mom because we feel FAT and CRANKY and EMOTIONAL – and that's not us.
Oh – and being exhausted also makes our hair look bad – which I don't understand – but it's still true. And it makes one of my eyes look bigger than the other, and I'm pretty sure that it's causing my high butt crack to get even higher, but I'm not positive.
This reader asked for my advice. And while I am absolutely not an expert on anything, I have certainly lived through my fair share of sleepless nights caused by children.
Most people would tell you to take a nap and sleep when the kids are sleeping and blah blah blah. We've all heard that before.
But I'm not a napper. Never have been. Just can't do it.
In fact, I feel worse after a nap – even a short one. I'd much rather watch television during naptime or blog or maybe fold some laundry. Or just chat on the phone.
Or maybe plot my revenge towards Even Steven who always used to complain about how tired he was when we had newborns – even though I could hear him snoring while I was nursing a baby at midnight, 2, 4 and 6 am.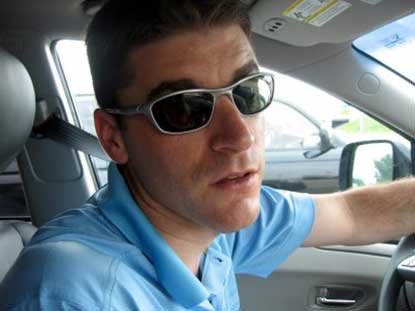 Sorry, I get a little worked up even thinking about those nights.
So – tired mamas – here's my advice.
Tips and Tricks for Tired Moms
#1 – Dad deals with older kids. If you have a newborn, put your husband on older kid patrol. You deal with the baby – he's in charge of the older kids. For some reason, bedtime can take me a solid 30 minutes. Even Steven can go upstairs, have all three kids in bed and be downstairs in less than 7 minutes. And they stay there. Now, they might not have their teeth brushed or be wearing real pajamas. And they certainly didn't get four bedtime books and two songs. But you know what? Who cares. They're alive, and they're in bed – and sometimes that's a huge victory.
#2 – Kick him out. Yes – I'm serious. With my first two kids, I was very concerned about Even Steven getting enough sleep. You know – because he had to get up and go to work in the morning.
I would oftentimes sleep in the baby's room so that we wouldn't have to wake up Even Steven. Or I would take a newborn downstairs to nurse, so that I could watch the television and not disturb Even Steven.
With baby #3, I got smart, and I kicked Even Steven out of our room. I told him he could return when Simon started sleeping through the night. Simon slept in a cradle next to our bed, and every time he woke up, I would turn on the television and watch the show of my choice while happily feeding him. All without even having to get out of my bed or worry about waking up Even Steven.
Those were the greatest two months of my life.
Even Steven complained about not sleeping well during the few weeks that he was kicked out of our room – but I went down to his tomb in the basement once (when one kid had a fever, one kid was vomiting and the baby needed to eat, and I felt like I needed some help at 3 in the morning) and I couldn't even wake him up. That's how well he was sleeping in the dark, cool, SILENT basement. Side note: It's okay to dislike your husband sometimes.
#3 – Learn to sleep while doing other things. I mastered the art of sleeping in the shower. Sleeping during our morning dose of Mickey Mouse Club. Sleeping on walks around the neighborhood. Just don't sleep while driving or Facebooking, and you'll be fine.
#4 – Stop cleaning. I'm serious. You and your husband can clean together on the weekends. Just stop. Studies have shown that cleaning actually makes us more tired than lack of sleep. It's not good for us. (That study may have been created by me – but whatever.) Stop cleaning and look at these pictures instead.
#5 – Get a room clock for your older kids. I think ours cost about $2 at Target. It's just a big, old-fashioned wall clock. My kids can't tell time, but they do know that they aren't allowed to come out of their rooms until the little hand is on the 7. They're allowed to read and play in their rooms before then, but they are not allowed to leave.
#6 – Get creative. A friend of mine says she used to walk downstairs in the morning, sprinkle a box of Cheerios all over the family room floor, turn on cartoons and tell the kids to come wake her up when they had found and eaten every single Cheerio.
Pretty sure I can't advise you to do that. But maybe your kids would like to watch a show on your bed while you catch a few more minutes of sleep. Or play on your phone. Or paint your toenails. (See #3.)
#7 – Know that this stage will pass. And you might get to sleep for a week or so. I'm not going to lie to you and say that you'll ever sleep a full 8 hours consistently again. It's just not going to happen.
Sure – you might get a week here or a week there – but pretty soon someone will get sick. Or get a bloody nose. Or start having nightmares.
And then they'll be teenagers, and you can't sleep until they get home.
And then they'll be in college and who even knows what kind of terrible things could be happening to them all night long.
And then you'll be going through menopause, and I hear that you never sleep again anyway.
So I guess my last advice is to just try to accept the fact that you might be tired forever. It won't be the bone-tired that you are when you have a newborn or lots of little kids.
But I'm thinking mildly tired is the new energized.
Exercise helps.
A good haircut helps.
Caffeine helps.
And laughing helps too.
Oh – and not being pregnant also helps.
That actually helps a lot.
What tips do you have for tired mamas?