Christmas
The Free Budget Planner that will CHANGE your Holiday Season
By |
This post was sponsored, and paid for, by SunTrust. All opinions are my own.
I am a notorious over-spender when it comes to the holidays.
I just can't help it.
The generosity of the season completely overwhelms me, and I decide I'm going to make cash donations to every charity that asks, I adopt several families, and I drop off meals to soup kitchens.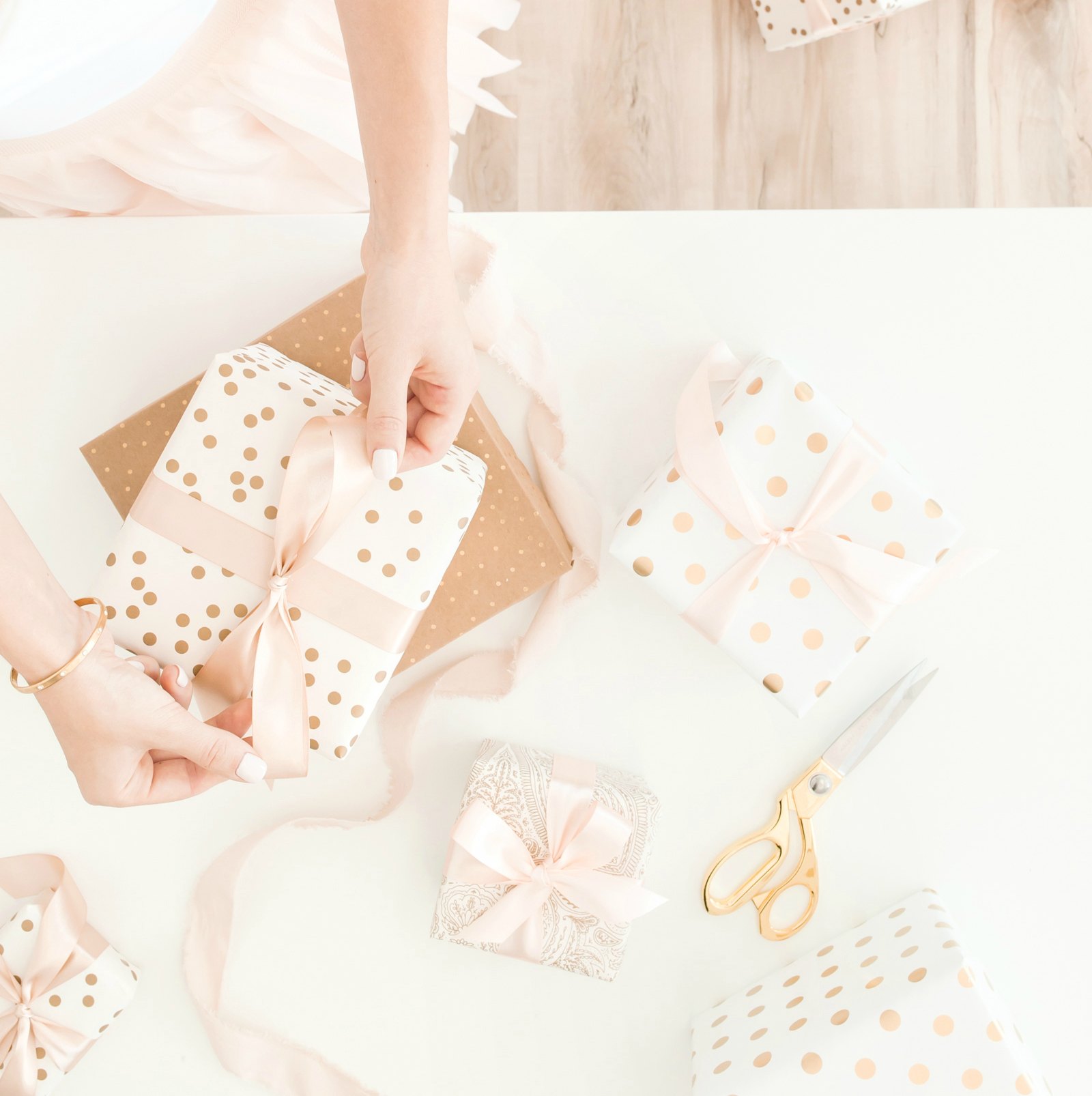 I spend a fortune on the bus driver because I'm so grateful that I don't have to drive my kids to and from school every day.
The list goes on and on.
I justify it because there are real people that I'm helping. And real people that I want to make sure know how much I appreciate them.
But there's no way around it. It's expensive. Especially considering it's the time of year where we're already spending more than normal on gifts and travel and parties and holiday decor.
So when Sun Trust Bank asked me to help spread the word about their budget worksheet, I knew it was exactly what I needed to kickstart my holiday spending plans.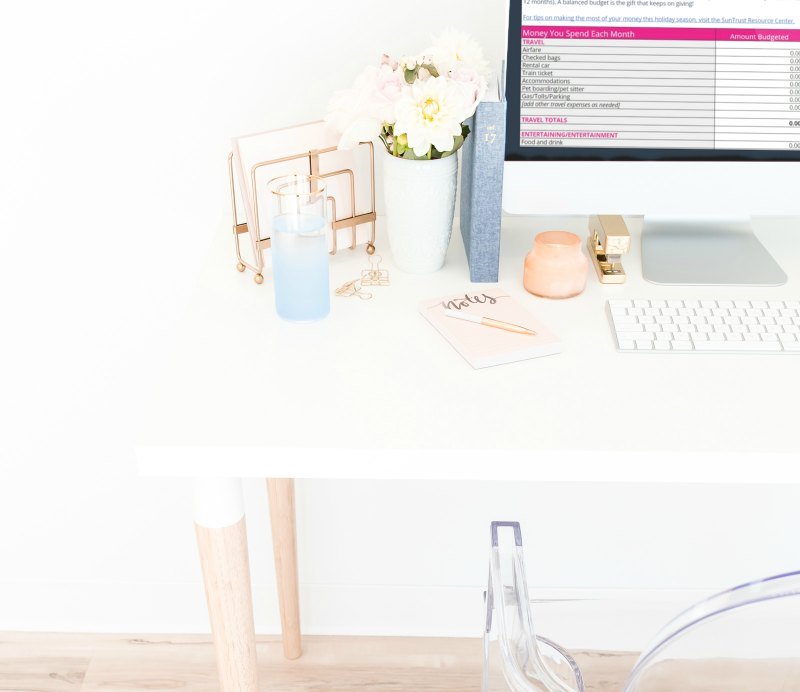 The Sun Trust Budget worksheet on onUp.com is the perfect way to kick off holiday planning. It includes everything from gas for travel, holiday decor and charitable donations.
Plus it's a handy tool for tracking all of the people I want to purchase gifts for and what I'm hoping to spend.
Click here to download your free Sun Trust Budget worksheet now.
It Feels Good to Get Ahead!
I admit to being one of those people that typically waits until the very last minute to start shopping for Christmas. I decorate the house right after Thanksgiving, and I rarely start my shopping before the first or second week of December.
But getting started with the Sun Trust Budget worksheet has already put me way ahead of schedule in my planning. I was able to jot down exactly who I'm buying gifts for (I even included the kids' teachers, the mailman and a few neighbors that I'm usually scrambling to find something for at the last minute.)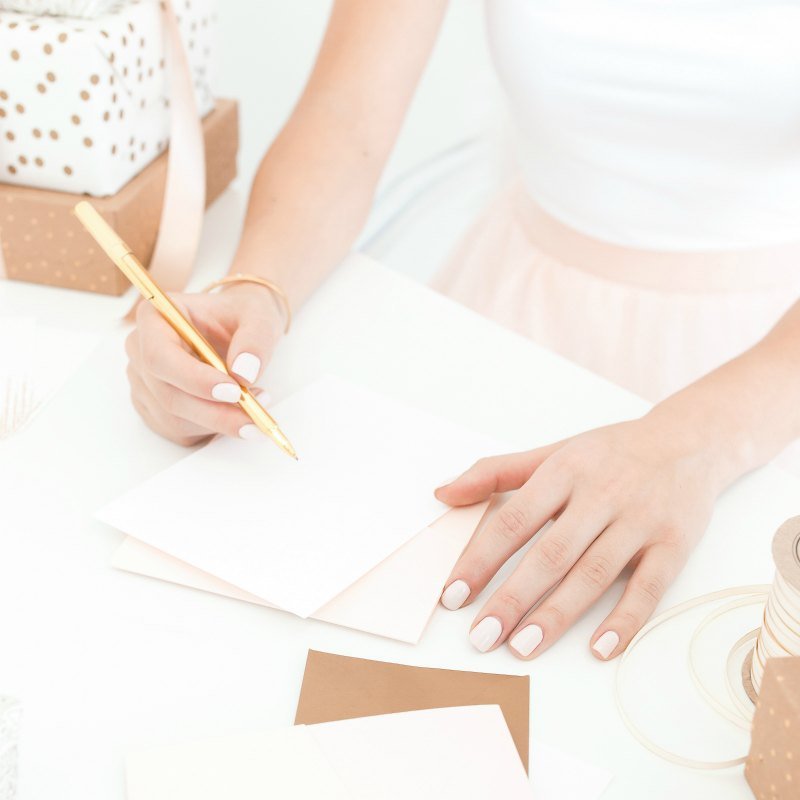 I was also able to map out our travel plans for winter break, and my sister-in-law and I actually decided a general menu for Christmas Eve dinner.
I'm going to give you a minute to celebrate with me on that one, because it's AUGUST, and I already have my menu planned for Christmas Eve dinner. Do you know how great that feels?
I'm a pen and paper kind of gal, so I kept notes in my handy notebook before plugging them into the spreadsheet. It could NOT have been any easier!
How I'm Changing My Spending Thanks to Sun Trust
There are definitely a few things that I'll be doing differently over the next few months so that I stick to my holiday budget and don't feel tempted to rack up the credit card bill in the process.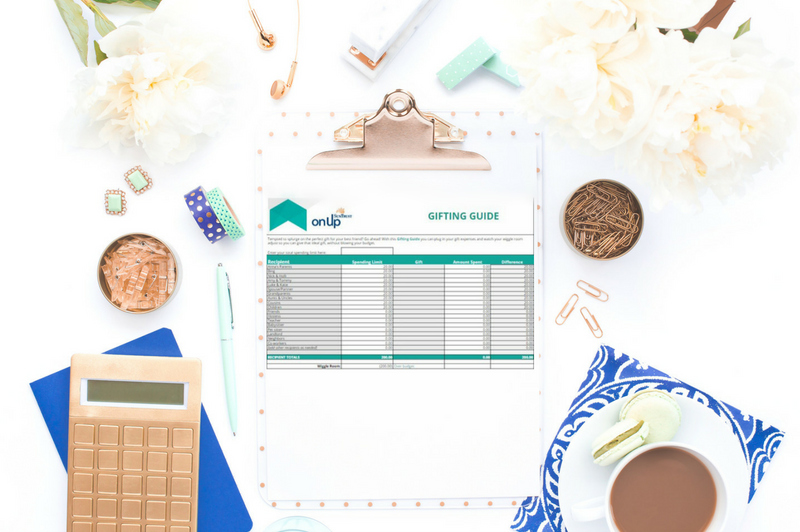 I'm Spreading Out My Giving
I went through my donations from last December and added the names of all of the charities to my budget worksheet. This year, I'm going to spread out my giving over the next few months. I found that I can still give the exact same amount (if not a little more) without completely blowing our budget just by starting the giving process now.
I love it when a simple change makes a huge difference! Don't you?
I'm Giving More "Experiences"
It never fails that my husband and I start feeling frustrated about three days after Christmas when our kids complain that they're bored.
And it's possible that we sometimes feel a little panic when we see all of the new toys and know that there is not a single spare inch of space to store them.
Using the Sun Trust Budget worksheet to map out who I'm buying for and brainstorming gift ideas has helped me realize just how blessed our family is, and how much we don't need a ton of new toys.
So this year we'll be taking a family trip to the nearby aquarium with our cousins instead of exchanging gifts with them.
We'll be spending a day bowling with our other cousins.
And as a family, we'll be investing in some new ski gear for our upcoming ski trip in February.
While this may not save us money in the long run, the simple act of writing everything out and having a plan has helped me see how giving experiences and helping our kids make memories with their loved ones is worth far more than a pile of broken toys a week after Christmas.
I'm Investing In Some Holiday Decor
Every year I start drooling when I see all of the amazing holiday decorations in the stores. I never allow myself to buy new things, but I promise that I'm going to make some select purchases when everything is marked down after Christmas.
By the time the holidays are over, I have already overspent so much that I can't even think about buying new holiday decor to store for the next year.
Well, thanks to my new holiday budget, I have actually been able to set aside a little money to buy a few new holiday items in November. It will be so fun to have some new holiday decor that I don't have to feel a bit guilty about purchasing.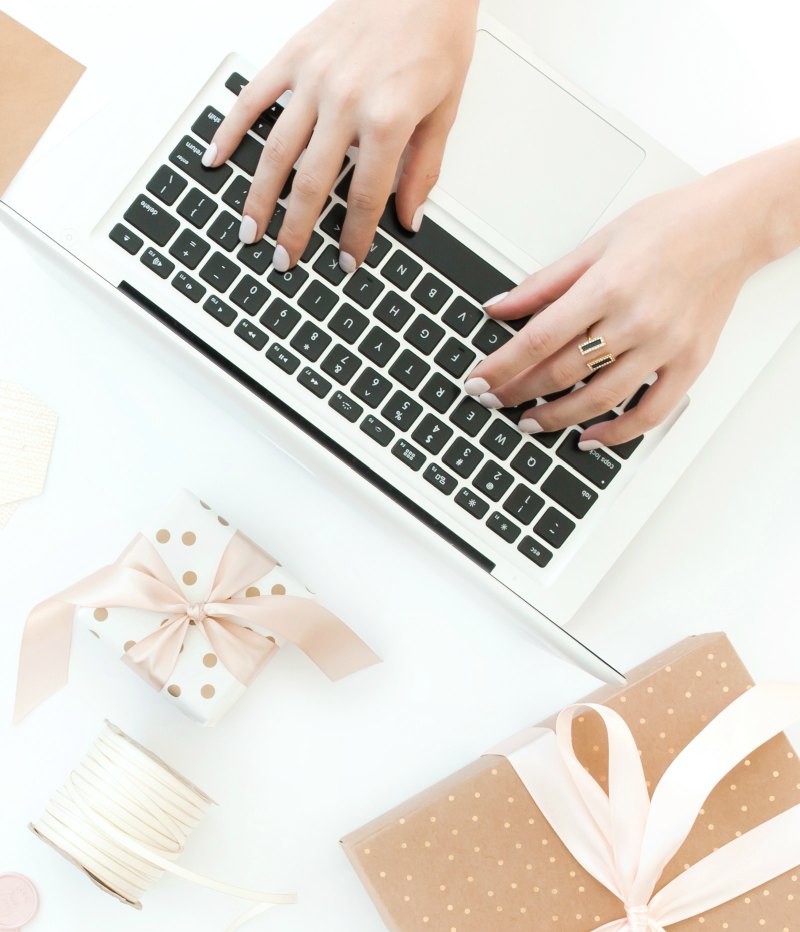 I'm Saying No to a Few "Traditions"
It's so refreshing to be able to see our holiday plans on paper a few months in advance. There are certain "traditions" that we do every year. And every year my husband and I sort of dread them. And afterwards we say we aren't doing them again. And then we do them again because it's "tradition."
Please tell me something like this happens at your house too?
Seeing our usual holiday plans spelled out on my spreadsheet is making it a lot easier for me to put an end to a few of them. Especially when I saw that the money I save from hiring babysitters for two different parties that we hate going to means that I can adopt two additional families for the holidays.
Let's see…
Hire a sitter for two nights to go to two parties that we hate going to? Or buy gifts and meals for two families in need?
Ummmm… So long parties!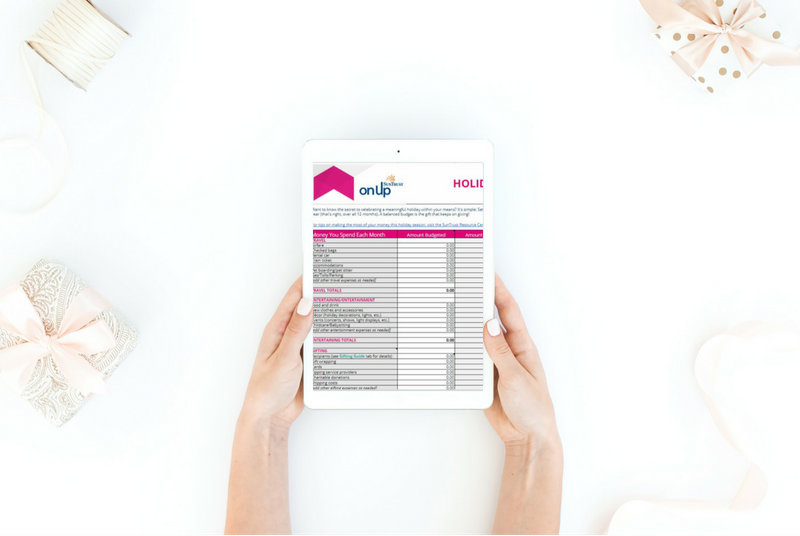 Take Charge of Your Holiday Planning with Sun Trust Bank
Click here to download your free Sun Trust budget worksheet on onUp.com. 
Please don't say I didn't warn you when you become completely obsessed with your holiday budget worksheet. 🙂
Start planning for your holidays now, so you don't have to stress (or overspend) later!
This post was sponsored, and paid for, by SunTrust. All opinions are my own.