3-year-olds
The Best Summertime Backyard Games
By |
Growing up, my summers were spent outside.
All the kids in our neighborhood would come together for games of Capture the Flag, Ghost in the Graveyard and kickball (to name a few).
I wouldn't go inside until I heard my Dad's whistle, which signaled that dinner was ready and I would need to come home.
There are so many creative and fun new backyard games now (and some of the older backyard games have gotten a makeover – #20 glow-in-the-dark capture the flag – SO cool!).
I've rounded up the best summertime backyard games for your kids!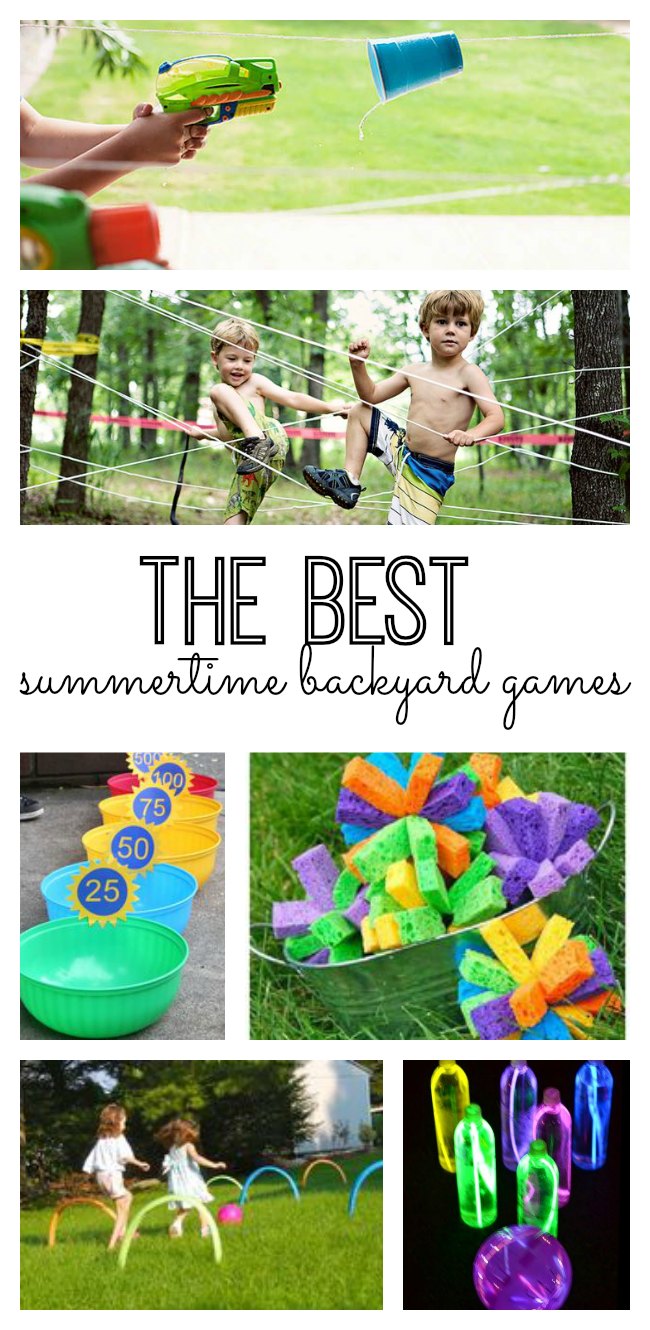 1. Sponge Bombs by Inner Child Fun
2. Frisbee Golf Game by My Computer is My Canvas
3. Ice Block Treasure Hunt by Macaroni Kid
4. Glow in the Dark Bowling by Growing a Jeweled Rose
5. Snack Toss by Parents
6. Balloon Darts by Catch My Party
7. Bean Bowl Bag Toss by One More Moore
8. Giant Yard Twister Board by Instructables
9. Mud Run by Under the Sycamore
10. Giant Lawn Matching Game by DIY Studio
11. Tic-Tac-Toe Toss by Parents
12. Life-Size Angry Birds Game by The Good Stuff
13. Frozen T-Shirt Race by A Girl and a Gluegun
14. Spray Away by The Planet of the Apels
15. Bean Bag Ladder Toss by Landeelu
16. Soccer Croquet by Inner Child Fun
17. Roll 6 & Splash by Toddler Approved
18. Soap Boat Races by I Heart Naptime
19. (Water Fun) Cup Races by All For the Boys
20. Glow-in-the Dark Capture the Flag by Let's Get Together
For more fun activities to do with your kids, be sure to follow our My Life & Kids Activities board on Pinterest.
Follow My Life and Kids's board My Life & Kids Activities on Pinterest.