A very good friend of mine recently announced that she is pregnant with her first baby.
She is already planning her gender reveal party and I can't wait to see how she decides to showcase the big REVEAL.
There are so many awesome and unique ideas out there now, and so many of them you can do yourself!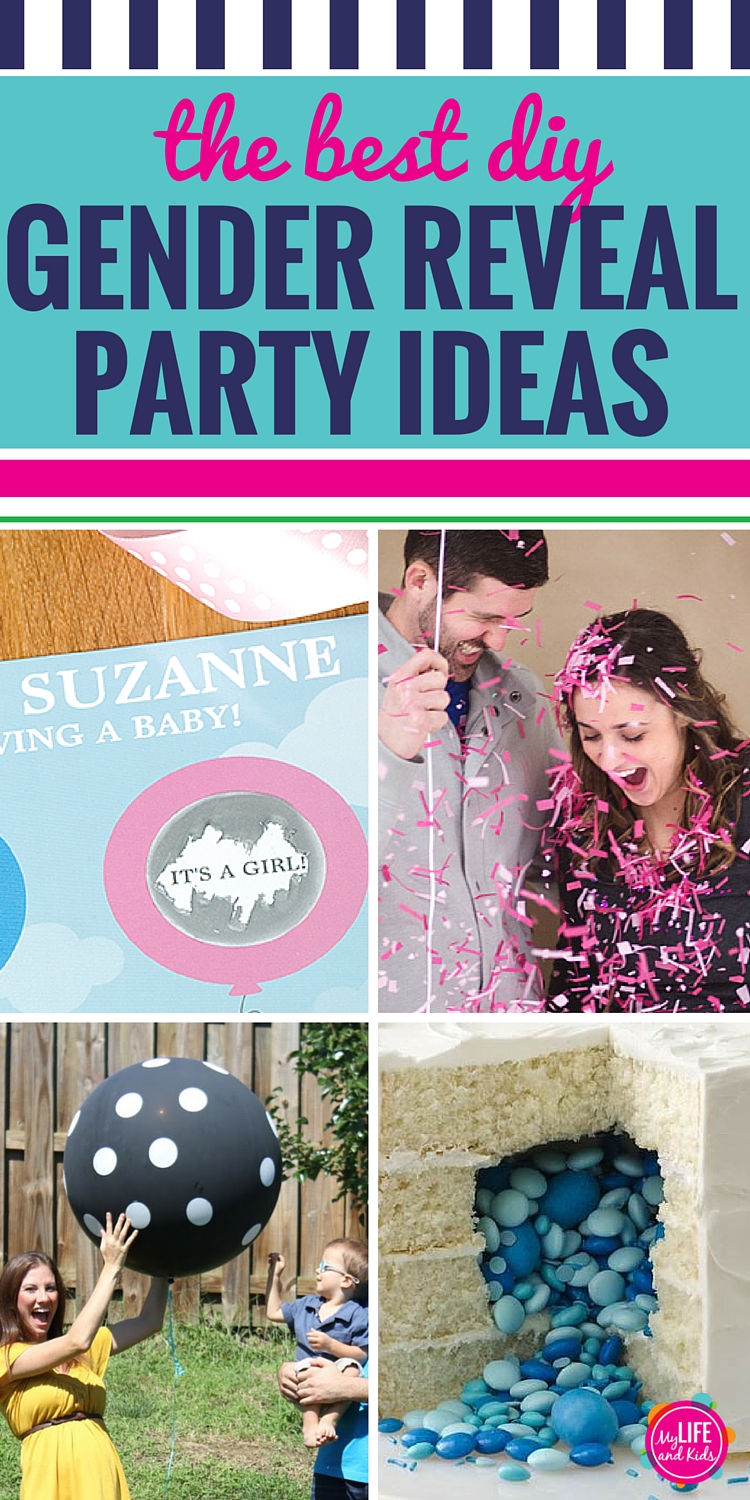 Here are the best DIY gender reveal party ideas:
1. Just add pink or blue to this DIY Confetti Popper by Parties for Pennies with Heidi Rew
2. This gender reveal playdough by I Can Teach My Child would be so fun for siblings!
3. This Gender Reveal balloon Box Tutorial by Diary of a Fit Momma is perfect to make sure you snap that perfect photo of the big moment!
4. 'He or She' Hershey Bar Shower Favor by The Denver Housewife
5. Too Cute DIY Gender Reveal Pinata by Card Store
6.  Scratcher Postcards by Zazzle Blog
7. Silly String Reveal by Simply Brittany
8. Gender Reveal Cupcakes: How to by 2 Sisters 2 Cities
9. Gender Reveal Cookies: How to by Craftstorming
10. Surprise on the inside Gender Reveal Cake by Betty Crocker
11. Paint Fight Gender Reveal by Baby Center
12. Balloon Pop by Ever Love Design
13. Colored Popcorn by Plain Graces
14. DIY Gender Reveal Egg Packages by Style Me Pretty Living