As much as everyone loves turkey during the holidays, you'll need some sides to make your dinner a meal. Nothing celebrates fall like an apple salad, stuffing, sweet potatoes - you're going to need a bigger table.

15 Thanksgiving Side Dishes Recipes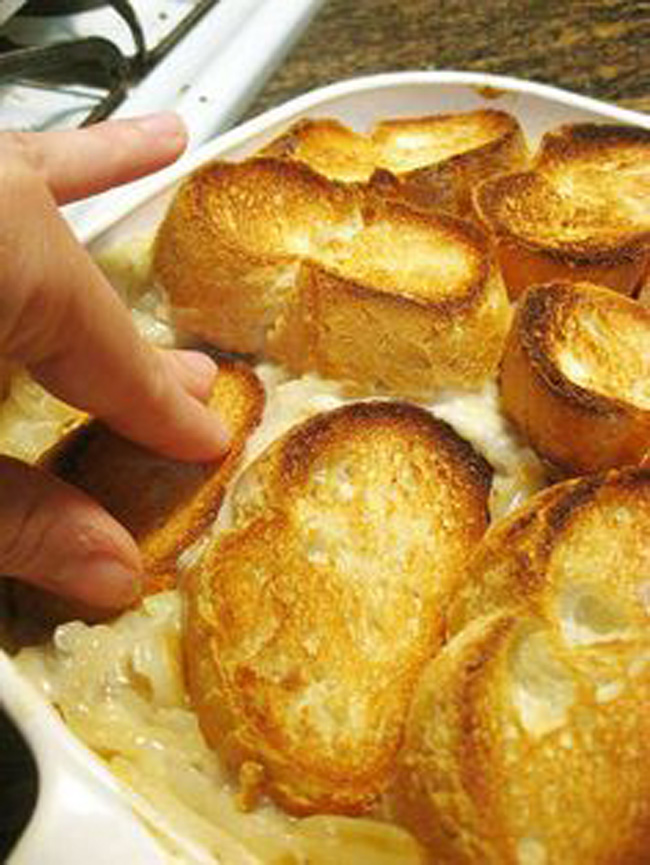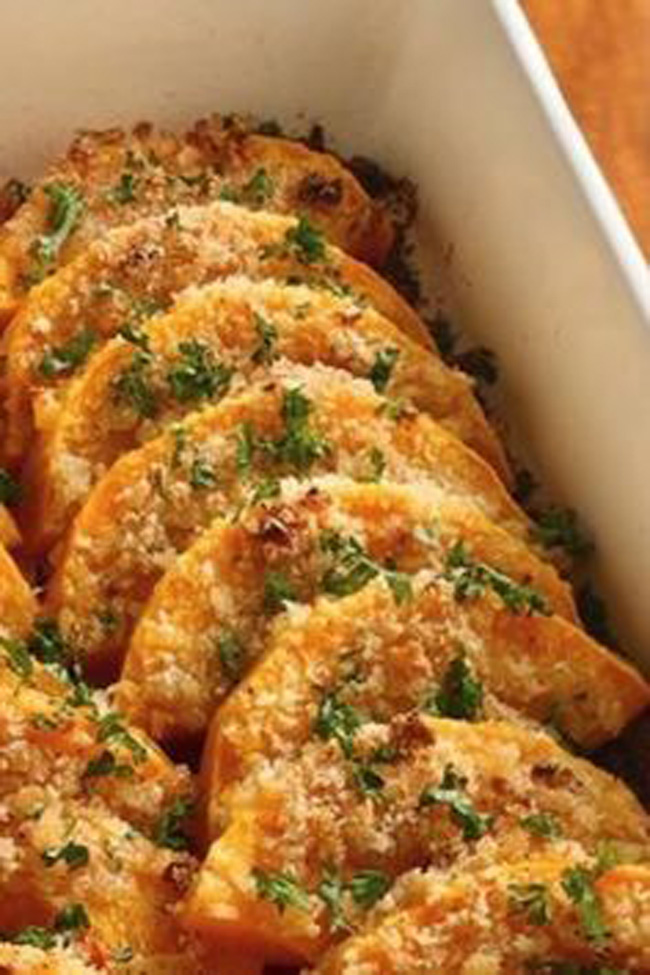 Parmesan-Butternut Squash Gratin -  - This vegetarian Thanksgiving side is one of Betty's most popular recipes ever! Tender slices of butternut squash are layered with a flavorful garlic-parmesan-panko bread crumb mixture and baked to perfection. The whole thing's ready in a little over an hour; feel free to prep the dish up to 24 hours before Thanksgiving and then bake right before your meal.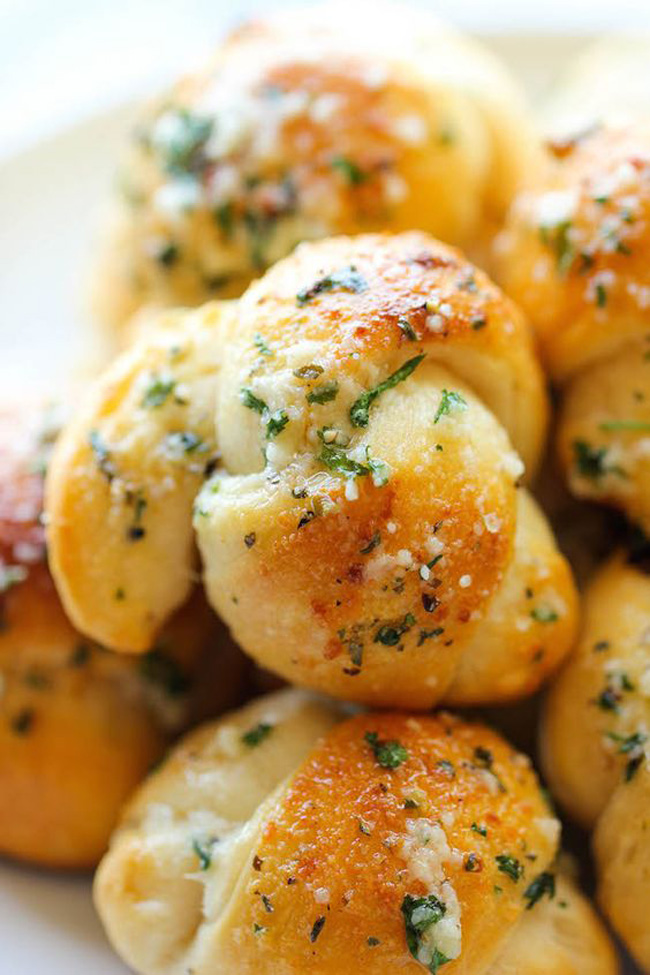 Easy Garlic Parmesan Knots -  - Easy Garlic Parmesan Knots - Fool-proof, buttery garlic knots that come together in less than 20 min - it doesn't get easier than that!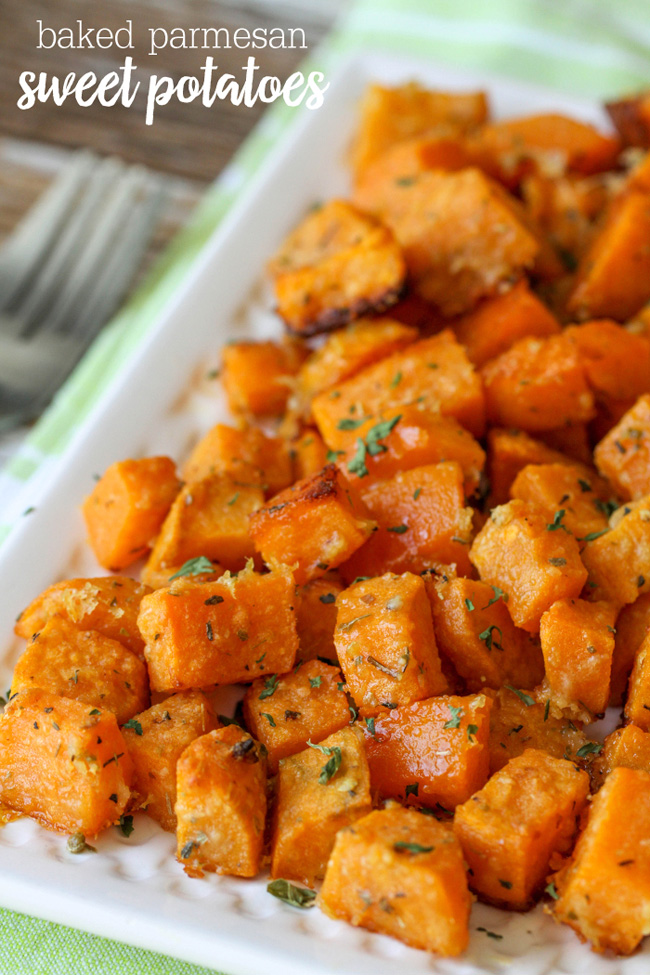 Baked Parmesan Sweet Potatoes -  - Baked Parmesan Sweet Potatoes - my new favorite side dish recipe. Takes minutes to make and tastes AMAZING!!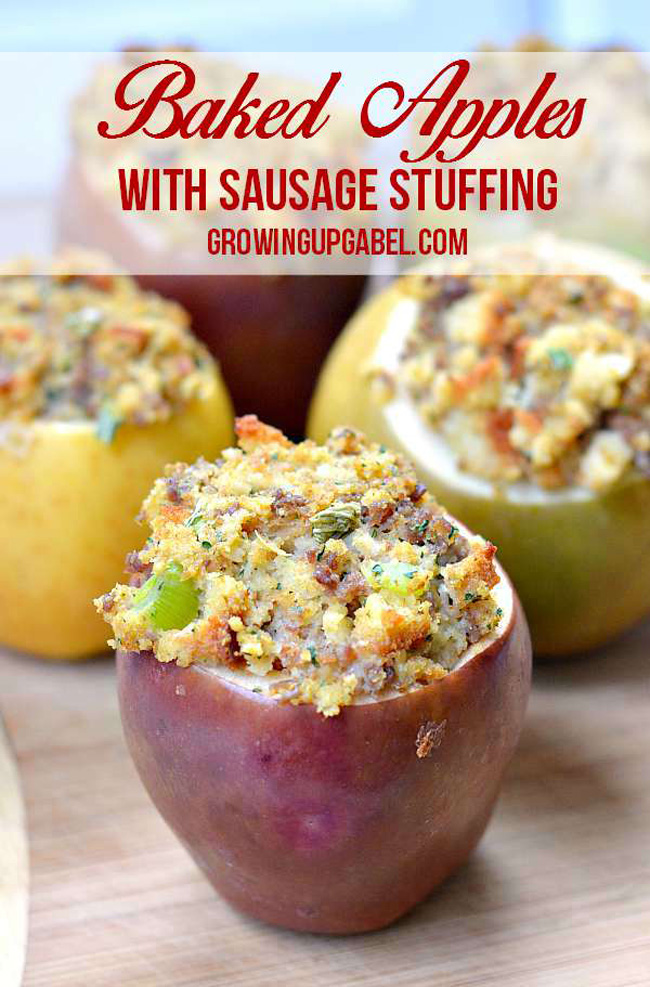 Baked Apples with Sausage Stuffing -  - Skip the cinnamon and fill apples with an easy savory stuffing recipe. These baked apples are the perfect side dish for dinner or Thanksgiving.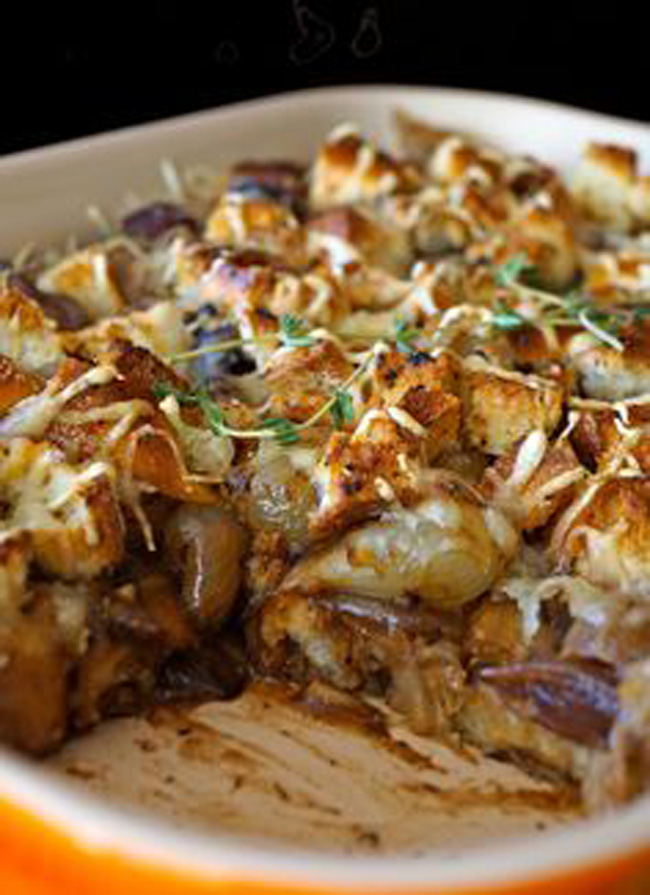 French Onion Mushroom Casserole -  - French Onion Mushroom Casserole Recipe - It's like the best bowl of French Onion Soup you've ever had, only in the form of a casserole. It's the top of the soup -- the perfectly toasted French bread, the melting Swiss cheese, the caramelized onions, and all of the hearty, warm flavors of beef, garlic and mushrooms.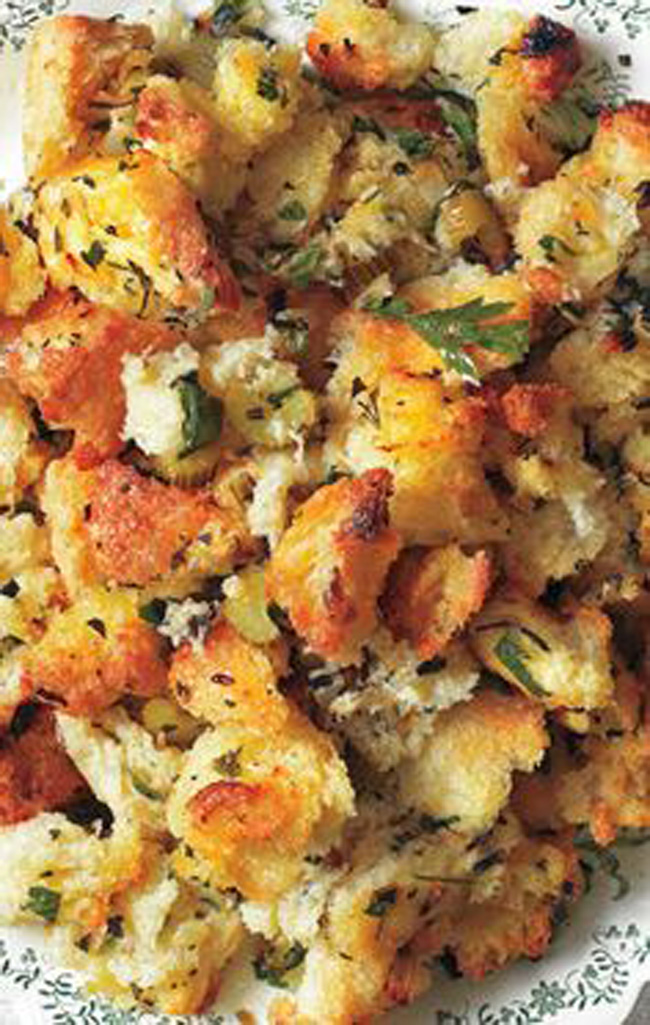 Simple is Best Dressing -  - Don't make it harder than it has to be. This easy Thanksgiving stuffing recipe will let you focus on the main event.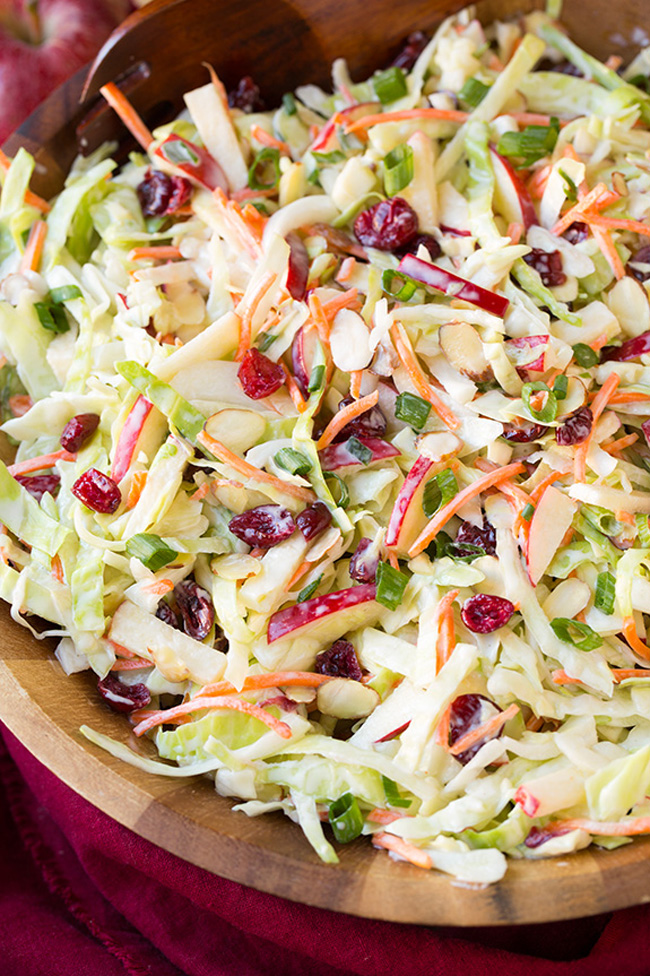 Apple Cranberry and Almond Coleslaw - - Apple Cranberry Almond Coleslaw - love that it uses mostly Greek yogurt instead of mayo! Easy, healthy, delicious!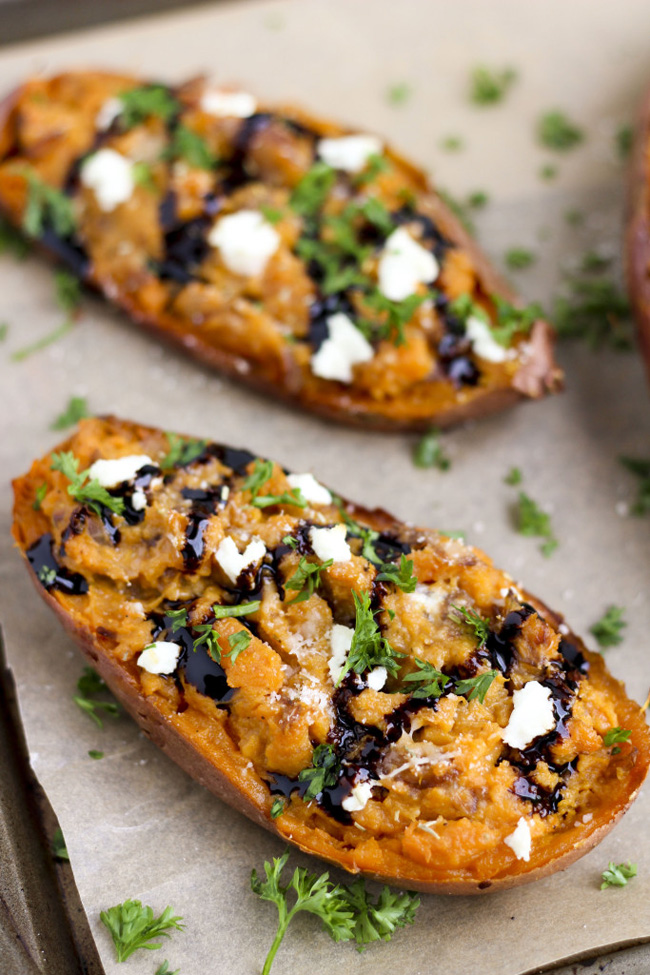 Twice Baked Sweet Potatoes with Balsamic Onions & Goat Cheese -  - Twice baked, savory sweet potatoes, stuffed with creamy goat cheese, sautéed balsamic onions and rosemary.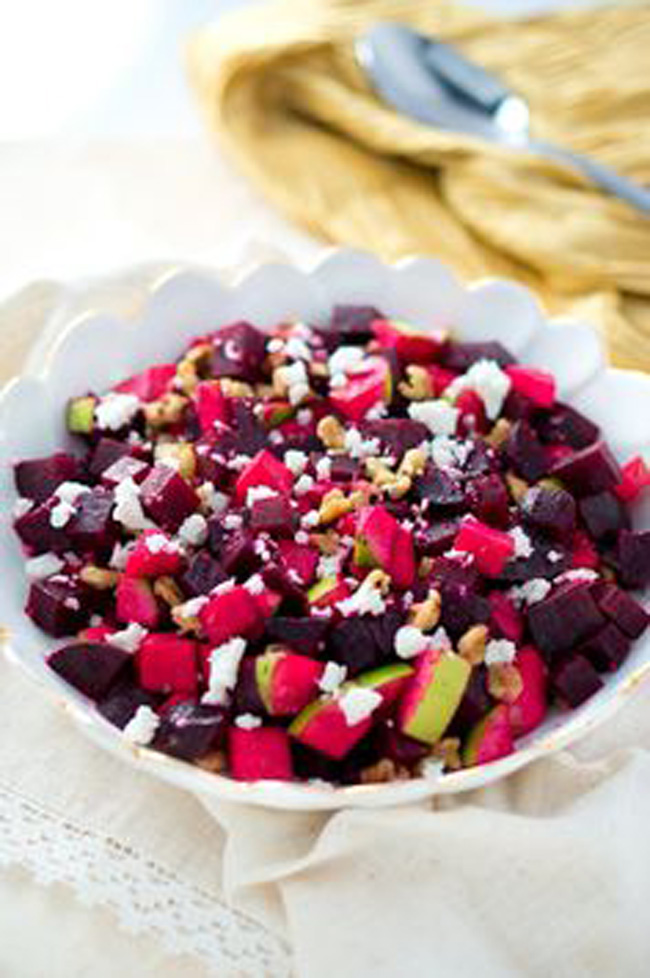 Roasted Beet and Apple Salad -  - Elegant and simple Thanksgiving side dish - Roasted Beets and Apple Salad with maple dijon vinaigrette, topped with feta and walnuts. I made this last night and it was so delicious! (gluten free and easily vegan & paleo)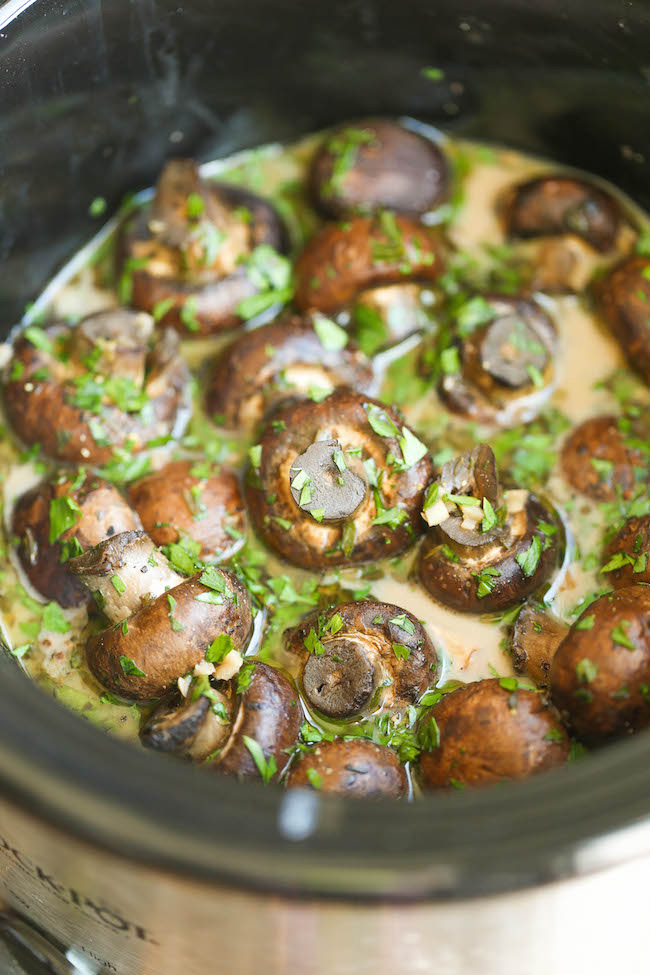 Slow Cooker Garlic Herb Mushrooms -  - Slow Cooker Garlic Herb Mushrooms - The best and EASIEST way to make mushrooms - in a crockpot with garlic, herbs and of course, butter! Just 5 min prep!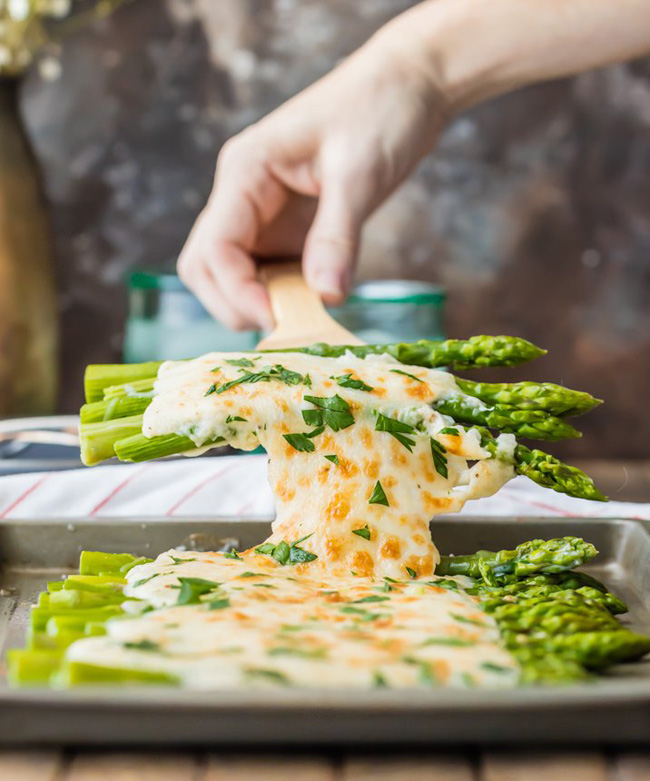 Asparagus Gratin -  - Three Cheese Asparagus Gratin; Asparagus under a creamy blanket of cheese. What could be better?? The perfect EASY Thanksgiving side dish!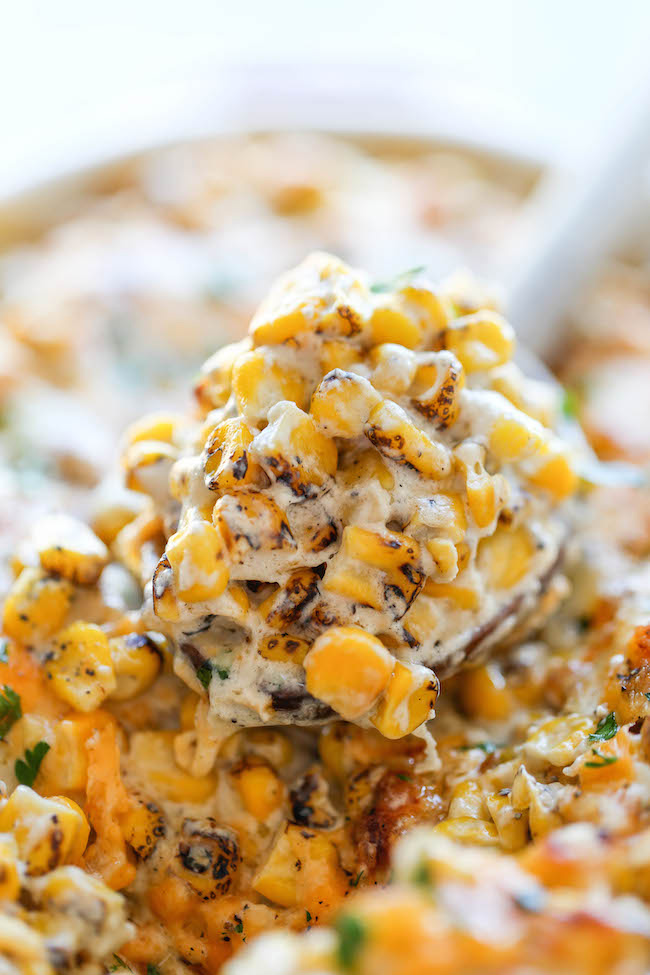 Easy Creamed Corn -   The creamiest, most amazing creamed corn you will ever have - and it's so easy to make, it's practically fool-proof! A must for Thanksgiving!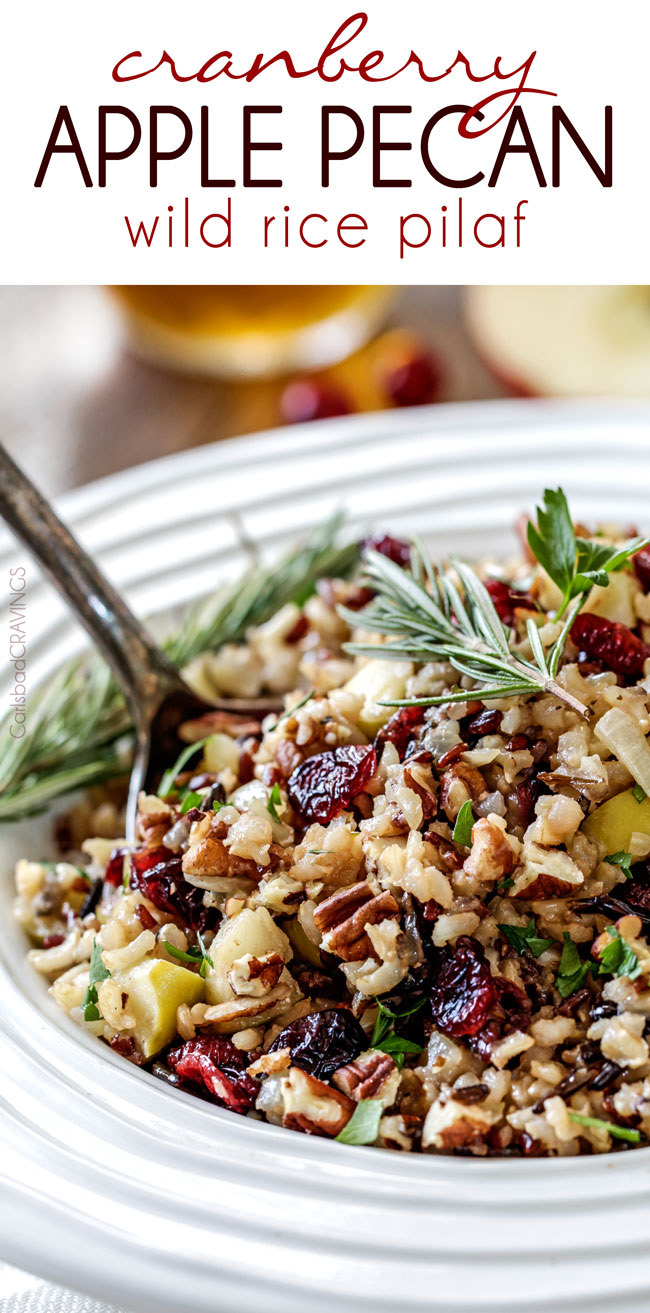 Cranberry Apple Pecan Wild Rice Pilaf - - Easy one pot Cranberry Apple Pecan Wild Rice Pilaf simmered in herb seasoned chicken broth and apple juice and riddled with sweet dried cranberries, apples and roasted pecans for an unbelievable savory sweet side dish perfect for the holidays. Everyone always asks for this recipe!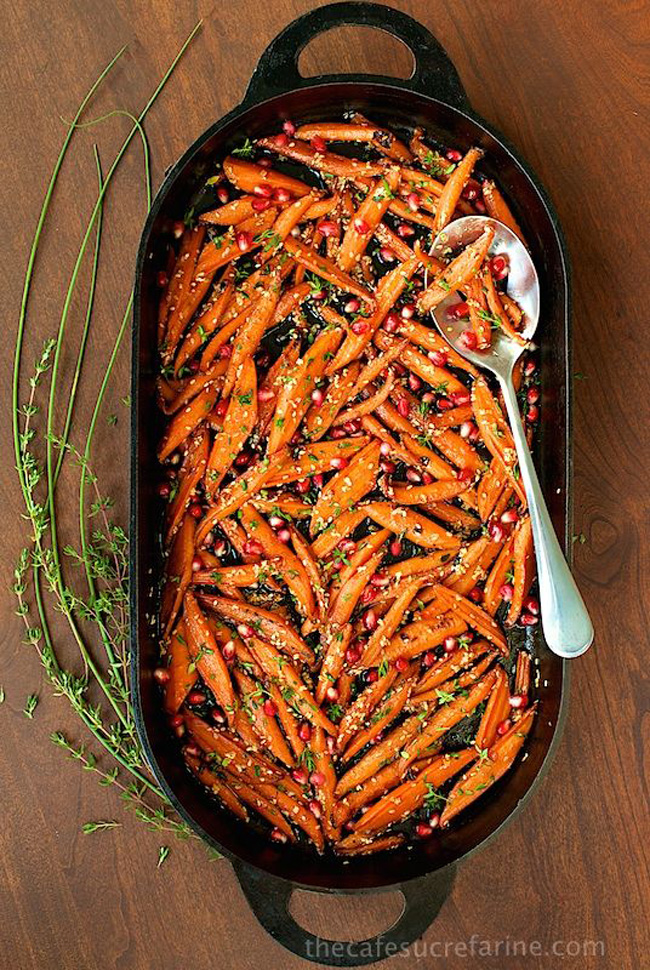 Honey Maple Roasted Carrots -  - Honey Maple Roasted Carrots - these are like candy, everyone always wants second helpings! This recipe definitely transforms everyday carrots into something spectacular!