3-year-olds
How to Talk to Your Kids About Alcohol (+ I'm in a Video!)
By |
When my friends at Responsibility.org asked me to make a video as a #TalkEarly blogger about how to talk to your young kids about alcohol, I laughed and laughed and laughed.
And then I said no.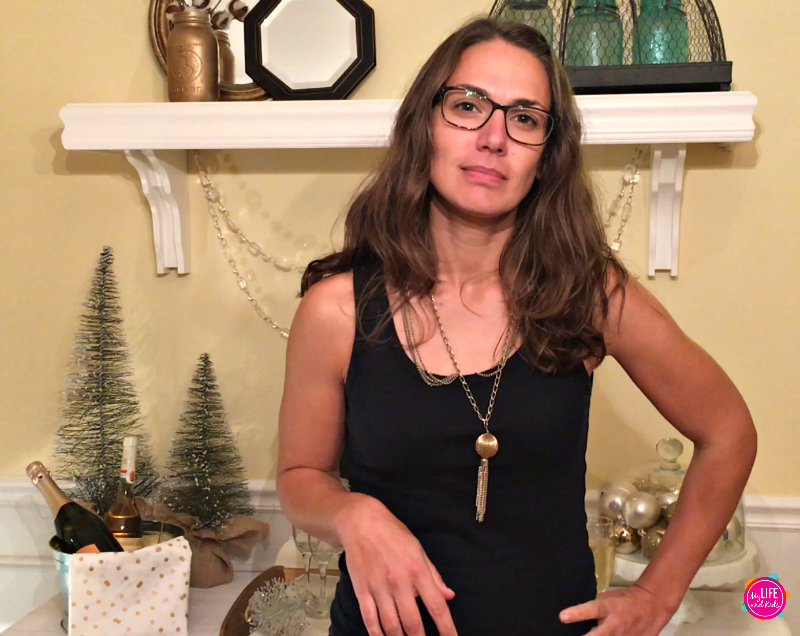 Because I don't do videos.
They feel hard.
I don't really know how to make them.
And I'd have to do things like brush my hair and put on makeup and figure out what to wear.
Plus I have a bad habit of making weird faces without even knowing it.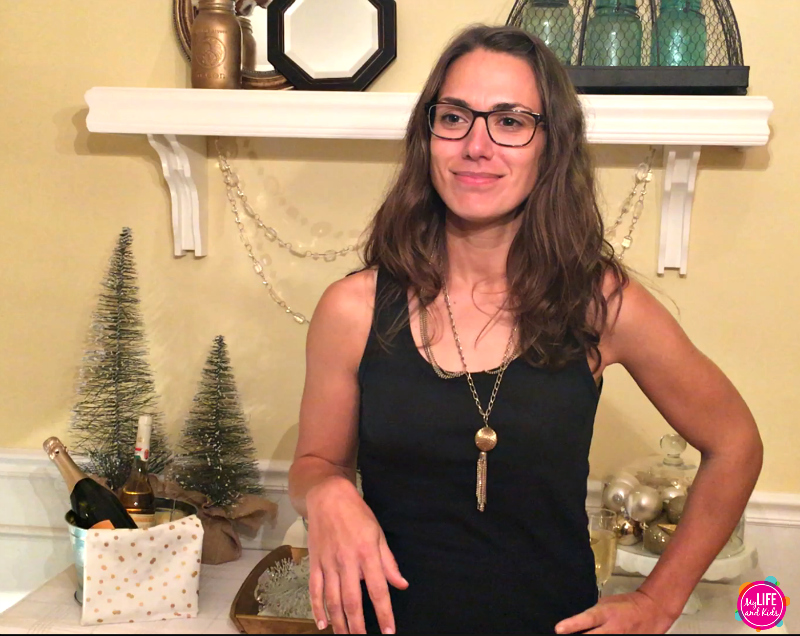 But then I talked to my friend Alicia (who helps me with a lot of my photo shoots), and she was all, "Of course you're going to do a video!"
So I agreed to do the video – mainly because Alicia promised me that we could do the entire video without me being in the video AT ALL!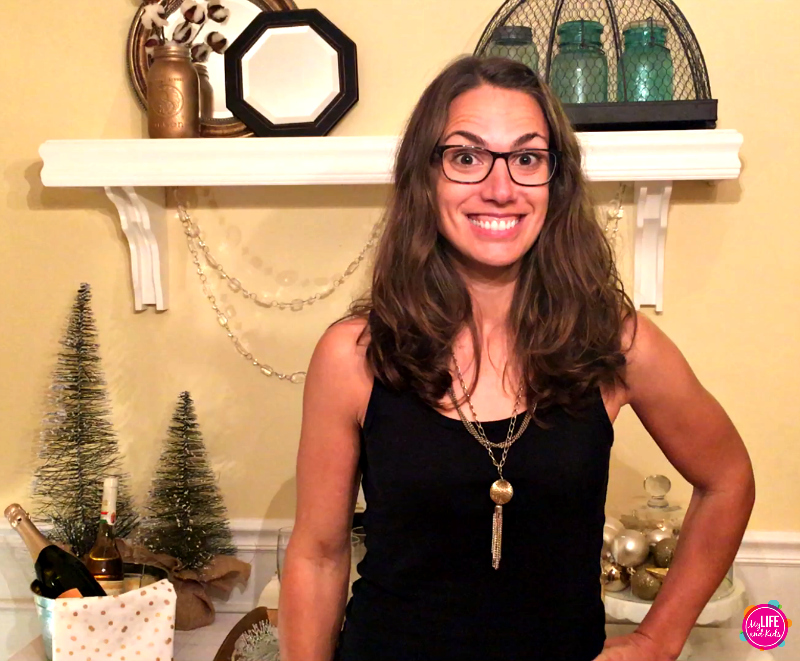 The plan?
Get our two cutie 7-year-old girls together, give them their lines, and have the entire video be of them talking about alcohol, with chalkboard signs filling in for anything I might have to say.
It was a perfect plan.
The girls were fantastic. They danced and "dabbed."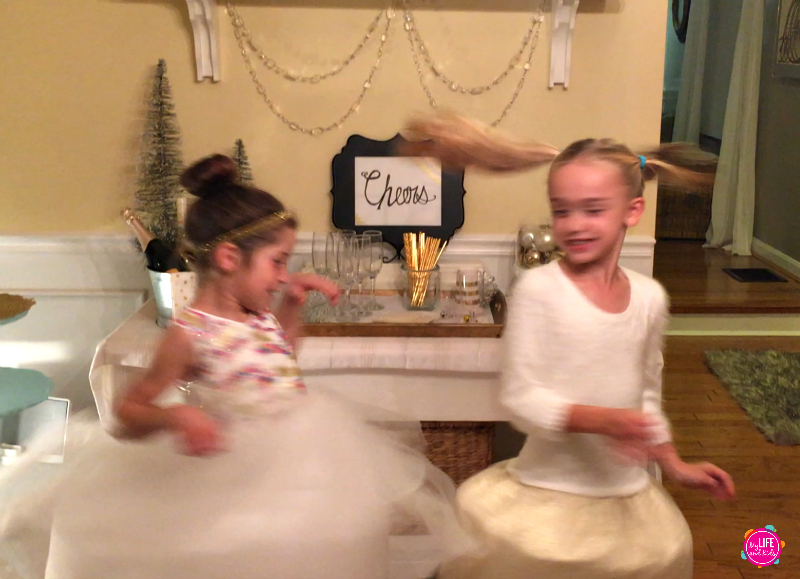 They got camera shy and forgot their lines.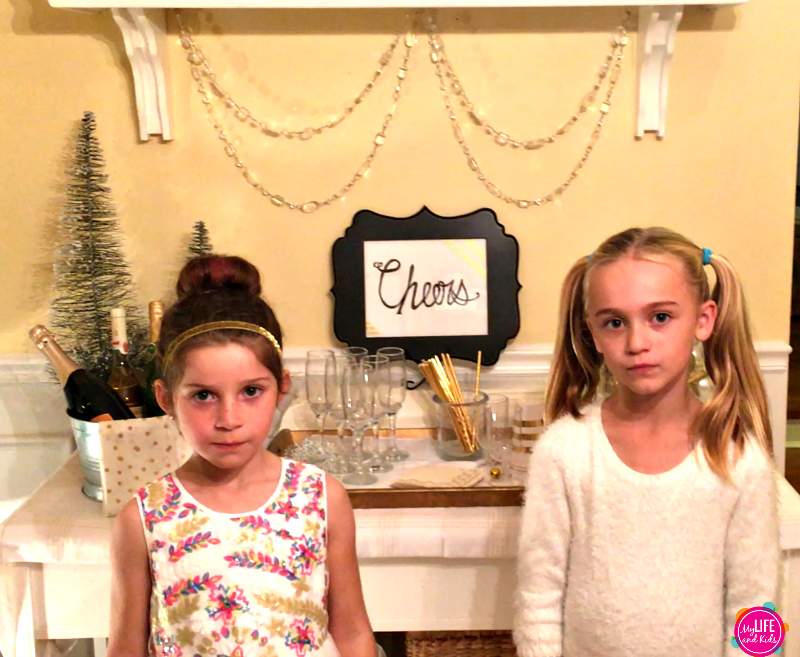 Then they totally nailed it.
And then they laughed and laughed and laughed and danced some more.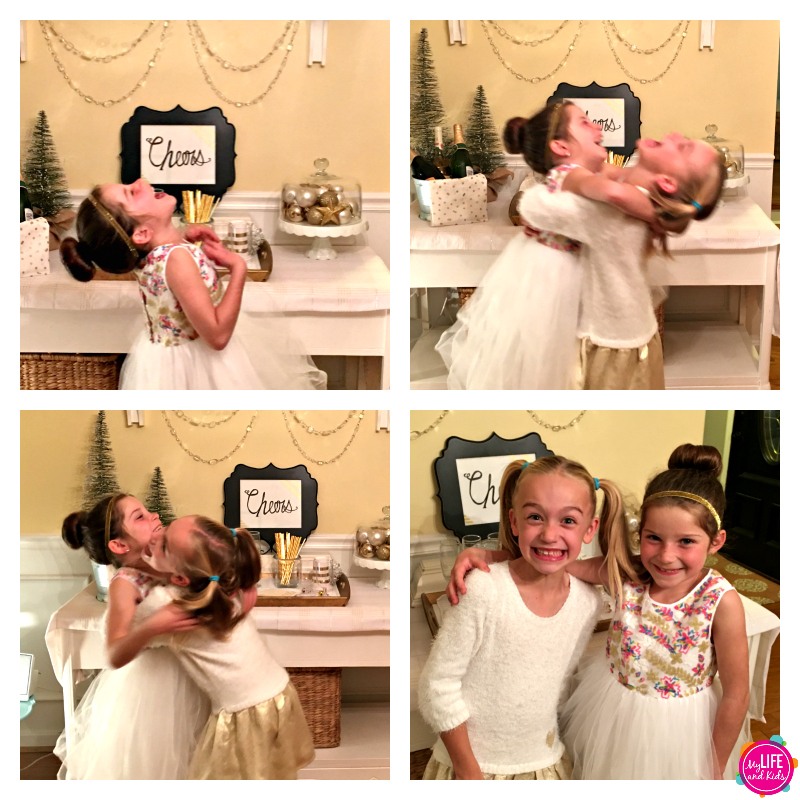 But as we were filming and watching the script come to life, we realized that chalkboard signs just weren't going to cut it.
So in the video I went.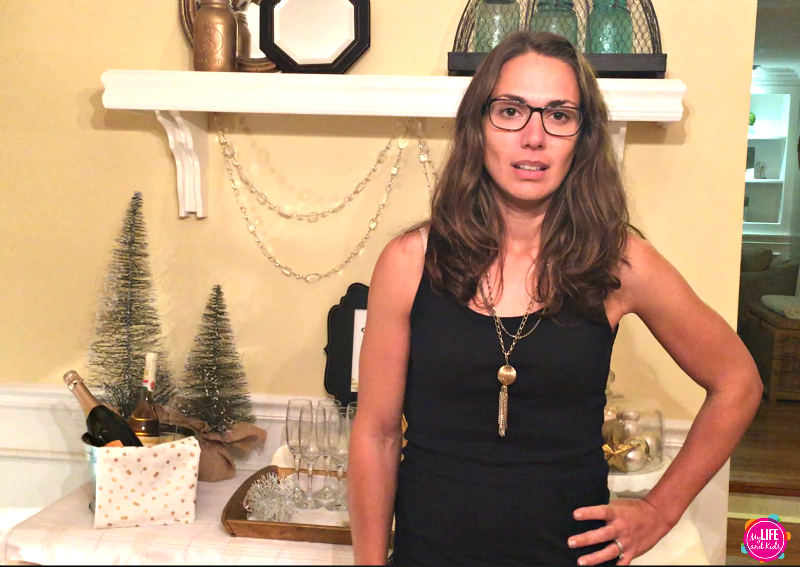 Glasses on. No wardrobe plan (other than taking off my flannel shirt that I'd been wearing over the tank top), bra straps hanging out…
I think we can all just be grateful that I brushed my teeth that day. (Especially the girls – you'll see why when you watch the video.)
In the end, I'm pretty thrilled with the final outcome.
You can watch the ENTIRE video right here. Be sure to watch the full way through so you can see the bloopers at the end.
Didn't those two girls do an amazing job? If you're not a regular reader of My Life and Kids, it might surprise you to know that my daughter is the blonde. Crazy, right?
I would also like to tell you that when she starts talking about being a grandma and using a cane at the age of 21, her scripted line was supposed to be, "I don't know, I guess because 21 is really old."
That's all she needed to say.
Go ahead and watch it again – fast forward to 1:18 to see what she says instead of that simple line.
After 20 takes, she just couldn't stop talking about grandmas and canes, so we went with it. Otherwise, I think we would still be there a week later.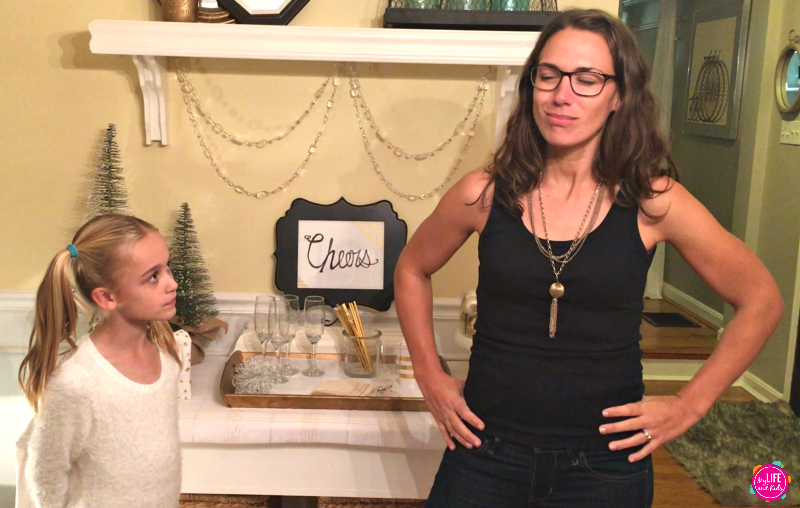 Whew – okay – now that we have the entire story of the video – and more pictures of my face than you could ever want, let's get back on topic…
How to Talk To Your Young Kids About Alcohol
Research continues to show that PARENTS are the leading influence on whether kids choose to drink or not.
Let that sink in for a moment.
It's not their peers.
It's not their teachers.
It's not social media.
It's not even your drunk uncle.
It's YOU!
While that may feel like a lot of pressure, it doesn't have to.  Especially when your kids are young.
So – should you let your kids have a sip of your drink?
According to the research, there are reasons you may want to hold back on allowing that first sip.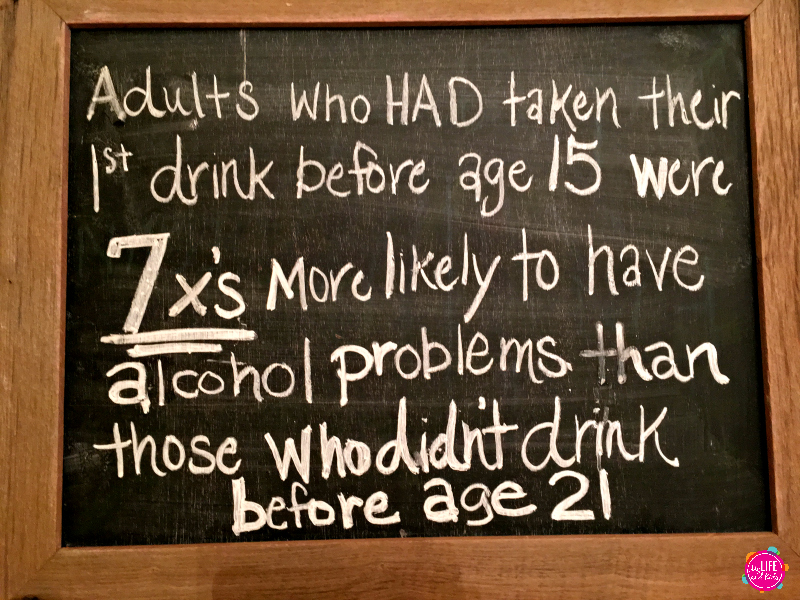 So, what can your response be? Here are a few things you can say to your kids if they want to know if they can have a sip of your drink, or why they have to be 21 to drink alcohol.
This drink has alcohol in it, and you have to be at least 21 to drink alcohol. It's the law.
Drinking too much alcohol can make it hard for you to see, hear and even walk without tripping.
It can even give you bad breath! Ewwwww!
Drinking alcohol can make you do thinks that are dangerous or mean, without you even knowing it. You could walk out in front of a car or say something really mean to a friend.
It can give you headaches.
It can even make you pee your pants.**
**You may not want to say this to your kids – it all depends on your personality. I tend to parent with a whole lot of humor mixed in (which isn't always a great thing), so this type of information works well with my parenting style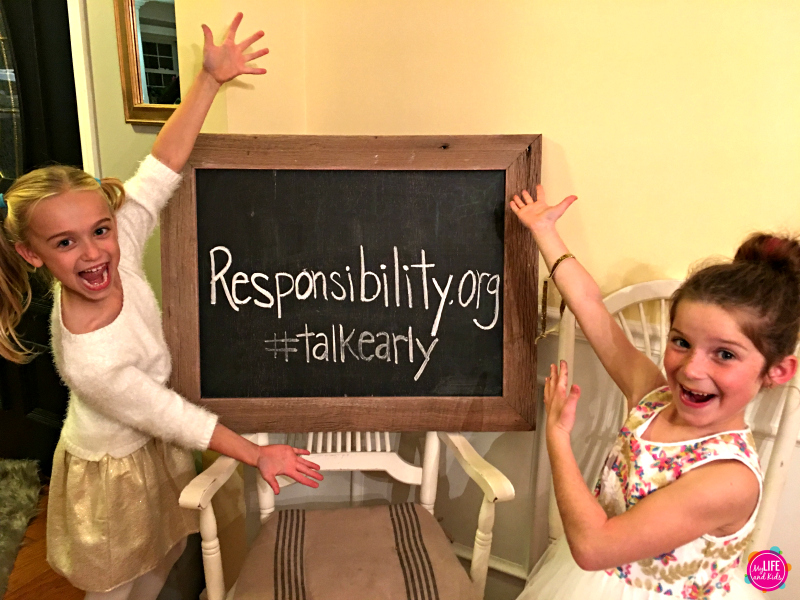 If you still have questions, or you want to learn more, visit Responsibility.org for more tips and conversation starters. And be sure to follow them on Facebook, twitter and Instagram!