I had three kids in three years, so my oldest was 3 when my baby was born. I was staying home at the time, and every long unscheduled day with three babies had me breaking out in hives.
The natural solution during our first summer? The pool.
But could I do it? Could I take three little kids to the pool alone and keep them alive?
Turns out, YES! It can be done. And it's not as hard as I thought it would be.
You can do it!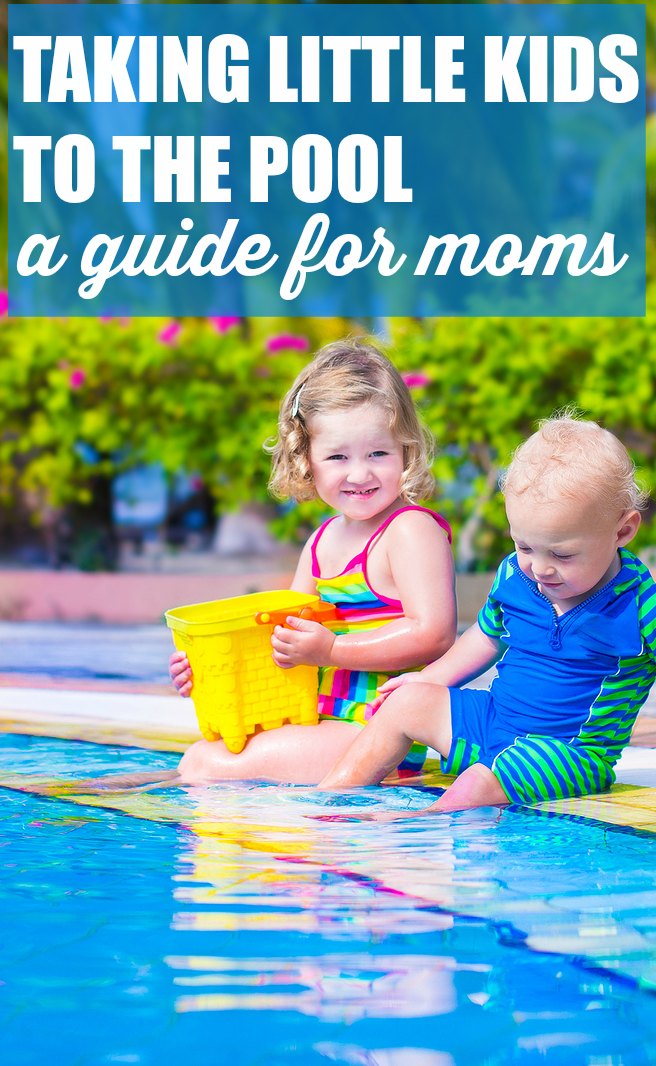 1. Practice
This is just like learning any new skill - it takes some practice. I had my husband go with us the first time, but I made him pretend he wasn't there a little bit.
I'm not going to lie - it felt a little dumb - but it helped a lot. Not only did I learn some areas that I needed to be prepared for (like me trying to get the baby out of the carseat while the 2 and 3 year old tried to race into the pool without me), it also built my confidence.
My husband and I were able to work together and then brainstorm solutions before I went solo. That's how I learned to do sunscreen at home before we got to the pool. That even though it seemed like a giant pain, the stroller was a MUST and that LOTS of snacks were required.
2. Prepare
Do as much as you possibly can before you leave the house. That means everyone in their swimsuit (including you) and sunscreen applied. The more you can do in the safety of your own home, the less you have to worry when you're trying to get one toddler lubed up with sunscreen while the other one wanders into the deep end of the pool.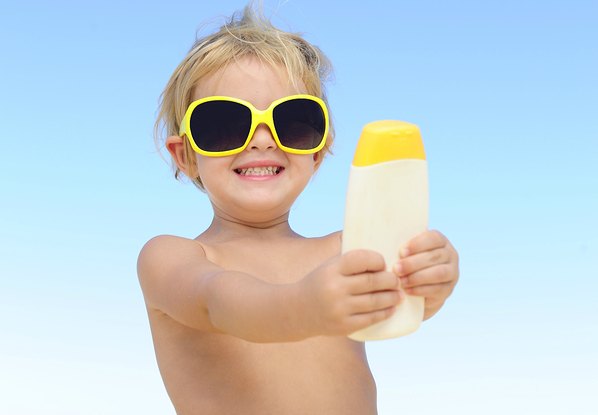 3. Accept your Mom Suit
Listen - just a little pep talk here. You've had some babies. Or a baby. Your body might look a little different in a suit than it used to.
That's okay!
Being a mom is hard enough, so don't make it even harder by comparing yourself to the other moms at the pool. Because you know what? I guarantee that while you're feeling jealous of her killer calves, she's feeling jealous of your killer arms.
Remember that pool trips with your kids are about your kids. So pull on your mom suit and your perfectly imperfect body, and get in the pool!
4. Bring Gear
At first, I was afraid other moms would judge me if I showed up for an hour at the pool with enough gear to last us for a weekend away. But the fear of judgment quickly melted away when I realized just how much that gear came in handy!
I park my car about 20 steps from the pool, but I quickly learned that a stroller was a necessity. Not only was I able to keep the youngest kids contained while I dragged towels, snacks, water toys and more snacks poolside, it was also handy to strap everyone in at the end of our day and hightail it to the car before anyone became too concerned about the three kids screaming because they didn't want to leave the pool.
Last week, I watched a mom set up a full blown pack 'n play. Her twin 18-month-olds took turns hanging out in the shade next to the pool while the mom swam with the other one.
Know your limits, and bring the gear that you know will help you conquer the pool!
5. Bring Shade
In our first summer at the pool, I had an infant, a 2-year-old and a 3-year-old. Everyone was decked out in sun hats, SPF clothing and sunscreen. But never underestimate the need for shade!
The baby and I sat beneath the umbrella at the pool as often as possible, and I made sure to bring our stroller with an awning to keep him covered while he snoozed poolside.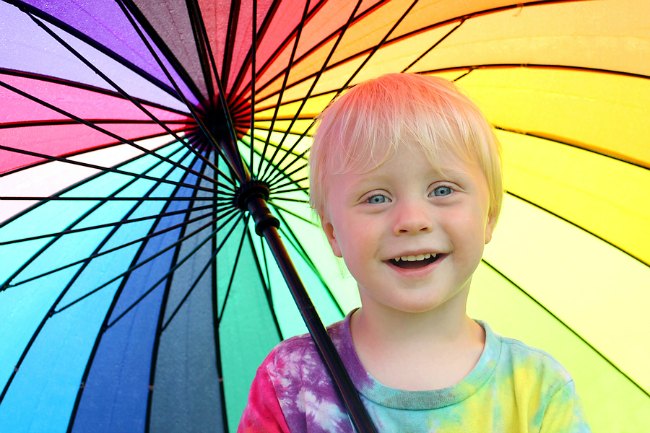 I've seen a few moms bring golf umbrellas to prop over chairs and strollers to keep baby as comfortable as possible when they're not in the water. (See #3.)
6. Safety First
Our pool is specifically set up for children. The ground is soft. It's zero-entry, so kids can ease into the water easily, and there's no tripping up and down stairs. And there are at least three lifeguards on duty at all times.
But that doesn't mean that your toddlers are safe in the water.
These puddle jumpers save my life every summer. I strap all three kids in as soon as they're old enough, and we're all a bit more comfortable in the water. I still stay in the water with them and keep my eye on everyone as best I can, but at least I know that if someone does take a spill underwater - and I'm not able to grab them immediately - they'll rise to the top.
I've seen several moms frantic at the pool because their kids are running in opposite directions and no one is a strong swimmer. They want to teach their kids to swim, so they're hesitant to have them wear flotation devices.
Moms - this is not the time to be a purist about your child's swimming abilities. Yes - you want your kids to learn how to swim. But teaching them when you're in charge of multiple kids at once is not the time. Let your kids know that when it's just you at the pool with them, they're expected to wear their puddle jumpers.
This doesn't mean that you'll be able to sit quietly and read a magazine. (Sorry, Moms!) Nor does it mean that you'll be able to sit on the edge of the pool. You still need to be in there with them - but you can relax a tiny bit knowing that if you can't reach them, they'll at least stay afloat until you get there.
7. Bring Snacks
Don't forget how often little ones need to eat - especially when they're in the sun and burning energy in the water. Pack snacks, drinks and more snacks - and take breaks often to keep everyone hydrated and well fed.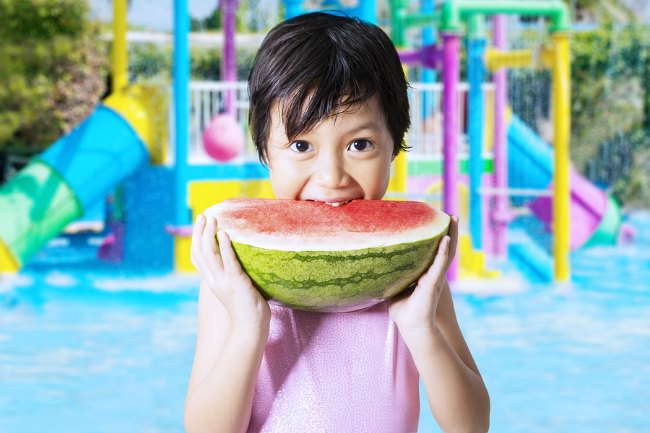 8. Know your Limits
With little kids, this is not your time to spend hours at the pool. 1 - 2 hours? You're doing great!
Plan short trips, and you'll all be happier - and hopefully you'll be able to avoid the screaming, crying, overtired exit. (See #3)