Mother's Day
5 Ways to Support Your Mom Friends this Mother's Day
By |
As parents, rarely a day goes by when we don't feel, at some point, like we've totally messed up. Like we've scarred our kids for life with one of our shortcomings, or deprived them of some essential element of their childhood that would've been instrumental to their proper upbringing.
Amiright?
I all-too-distinctly remember a particularly hectic day when, just as I finally sat down to catch my breath after work, I had a horrible realization: I'd totally, completely forgotten about soccer practice. I felt a ball of anxiety well up inside me, and it burst in an explosion of yelling.
"WE'RE LATE, HURRY UP, LET'S GO!"
As I tried to rush everyone out the door, my youngest threw a fit about not wanting to wear shoes, I spilled an open water bottle all over the floor, and all the stress made the dog poop on the living room rug.
Finally defeated, I realized there was no way we were going to make it to soccer and (I'll admit it), I cried.
And then my kids cried.
I felt like such a failure – what kind of mother doesn't remember her kid's soccer practice? After I pulled myself together, I decided to whip up some "apology brownies" to make everyone feel better.
One by one, my kids joined me in the kitchen to see if they could help. Pretty soon we were mixing batter and laughing and you know what?
We had a blast.
And it never would have happened if I hadn't "screwed up" so badly.
Parenting is Tough
Parenting is tough, and too often moms suffer from self-doubt about the job they're doing. And with everyone's "perfect" moments being shared on social media, it's easy to convince yourself that everyone (but you) is doing a great job.
Parents need to be reminded that they're nailing this whole parenthood thing – even if we forget the occasional soccer practice.
So I'm teaming up with Minute Maid to celebrate great parents everywhere and encourage others to do the same.
#doingood with Minute Maid
Four-time U.S. Olympic gold medalist Missy Franklin is partnering with Minute Maid to remind parents everywhere that they are #doingood.
To start things off, Missy orchestrated the ultimate public "thank-you" to her mom and dad, to remind them they are #doingood, check it out below and grab a tissue.
Inspiring, right?
You can get in on the action by sharing your own messages of positivity and encouragement for the moms and dads in your life!
From May 2 to May 31, 2016, you can enter the "Breakfast with Missy" promotion by sharing a photo or video nominating a parent in your life who's #doingood on MinuteMaid.com or on Twitter or Instagram using the hashtag #doingoodcontest.
This could be your own parents, your spouse, a friend, or a family member who you want to recognize for doing a great job. Not only will your loved ones know you appreciate all they do, but five winners and a guest of their choice will win a chance to join Missy Franklin for a special breakfast following the Rio 2016 Olympic Games!
5 More Ways to Show your Mom Friends They're #doingood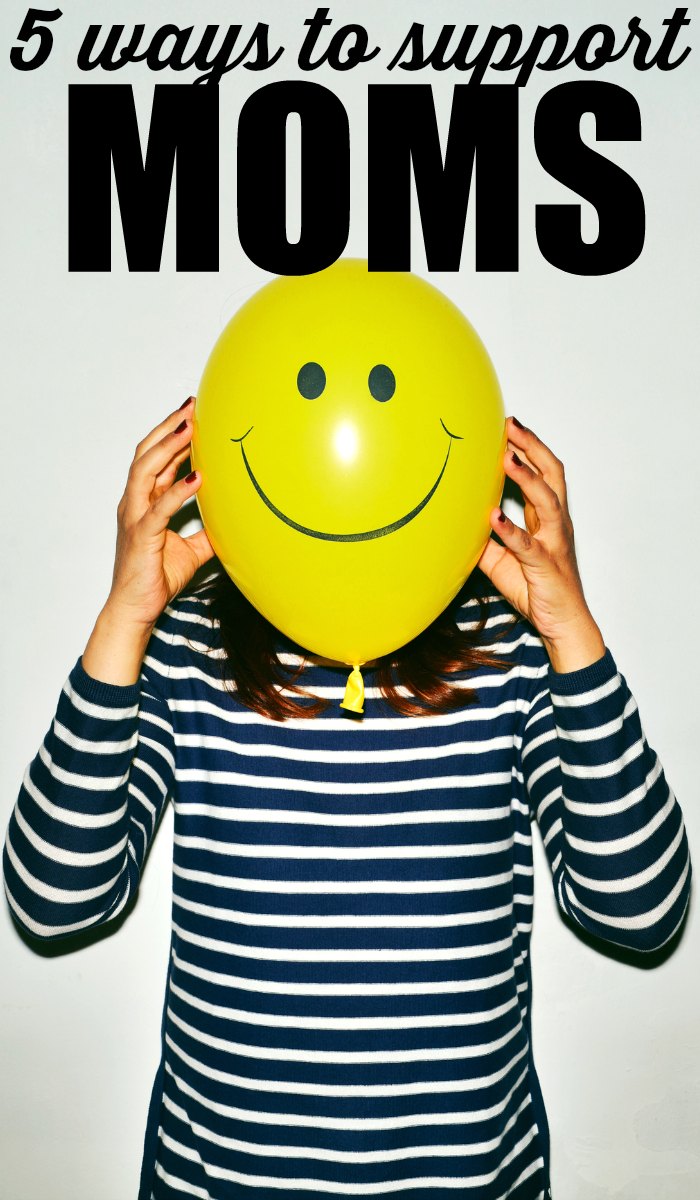 After you've nominated the great moms (and dads) in your life, here are some other ways you can encourage them and let them know you think they're #doingood. Remember – you never know when one of your mom friends is crying in the living room because she forgot her child's soccer practice.
Give her a break.
Moms are notorious for declining help when offered, but maybe you can do something simple like invite all of her kids for a playdate with yours. She'll have a break, and your kids will be entertained.
Just last week, I was stressing about how I was going to get my house ready for a dinner party on Friday night. My friend came to the rescue by asking if my kids could come play at her house Friday after school. I knew my kids would be happy, her kids would be happy – and my house would stay clean for the party.
Write her a note.
Simple gestures often mean the most to moms. One of my friends will occasionally leave a flower on my front porch or drop a card in my mailbox to let me know she thinks I'm a great mom. This small amount of encouragement means so much to me. A quick text, a handwritten note or a flower from your garden can help to brighten another mom's day.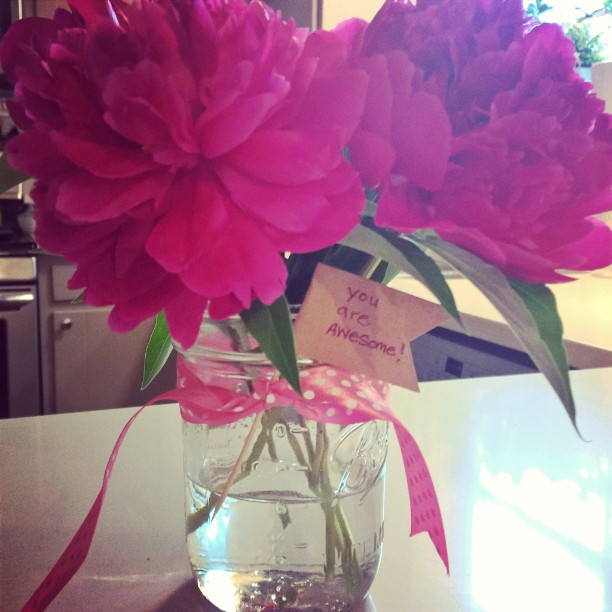 Compliment her kids.
The best way to really encourage a mom friend is to let her know how great her kids are. For example,
"Your son had great manners at the birthday party. I was so impressed."
Or,
"I was so proud of your daughter at the school performance. I can't even imagine how amazing you must have felt."
Specific statements about her kids are sure to warm her heart.
Share your struggles.
You don't need to dump on your friend, but remember that it's easy to feel like everyone is doing an amazing job – except for you.
So tell your friends when you were 20 minutes late for after-school pick up. Or when you forgot picture day. Or when you weren't sure how to handle a tough parenting situation. Confessing your own parenting struggles will help your friend feel really, really normal. And help her to remember that all parents have their ups and downs.
Give her a social shout-out.
Our lives revolve around social media these days, so why not use it to tell the world what a great job your mom friend is doing?
Be sure to tag the picture with #doingoodcontest for a chance to join Missy Franklin for a special breakfast following the Rio 2016 Olympic Games! Click here to learn more.
This post is sponsored by Minute Maid. All thoughts and opinions are my own.