My oldest son is eight years old, which means that I have 10 summers left with him before he heads off for college.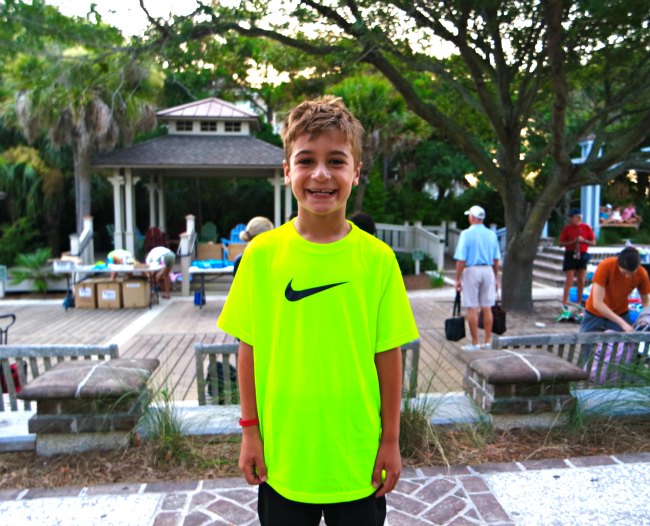 And that is counting the summers during his teenage years, when people tell me that he'll want to hang out with his friends more than me. SOB!
It's times like these that it really hits me how fast these years are flying by. I remember when all three of my kids were babies and eight years old seemed like a million years away.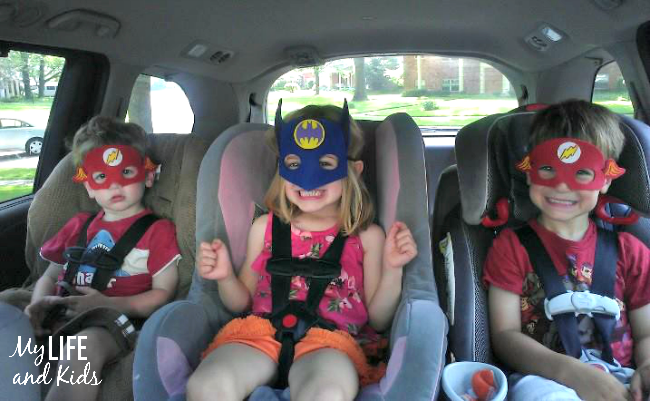 With only 10 summers left with all three of my kids at home, I want to make every minute count this summer.
Really count.
I want my kids to experience all of the things that I remember doing as a kid.
I want them to go camping and catch fireflies. I want to help them set up a lemonade stand and spend entire days at home in their pajamas. I want my kids to look back on their childhoods with fond memories of all of the fun we had every summer.
Unfortunately, our summers seem to happen in fast forward. I blink twice, and it's over. At that point we haven't done half the things we said we were going to do, and all of us are crying that school is starting way too early.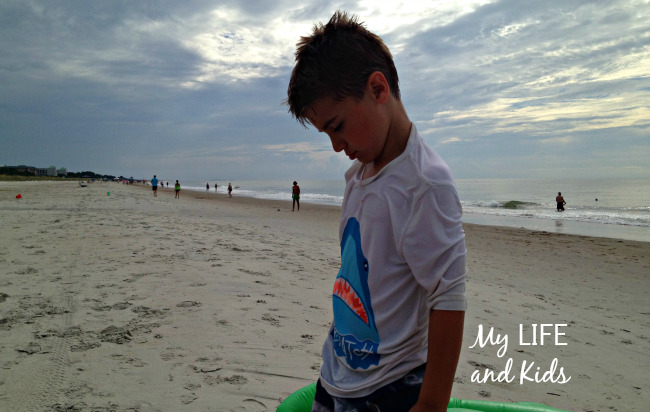 So this year, as part of my partnership with Pfizer Consumer Healthcare, I am prepping for summer in advance. We're making lists, stocking up on supplies and making plans so that nothing stops our summertime fun.
Step 1: Make a Bucket List
First, the kids and I worked together to create a Summer Bucket List. We each brainstormed a few things that we absolutely HAVE to do this summer, and we added everything to our family room chalkboard.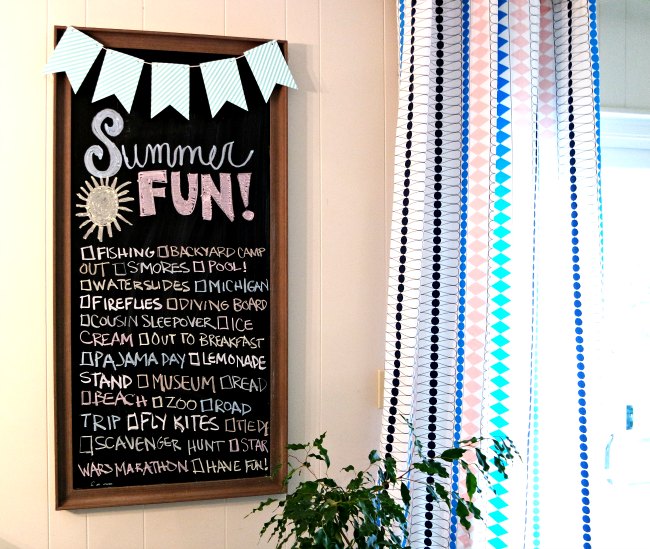 We can see the list all summer long and check things off as we do them. My daughter wants to camp in our backyard, my oldest son wants to master the diving board, and my youngest son wants to have a sleepover with his cousins.
If you and your family want to tackle your summer bucket list, you can download this free summer bucket list printable to get you started.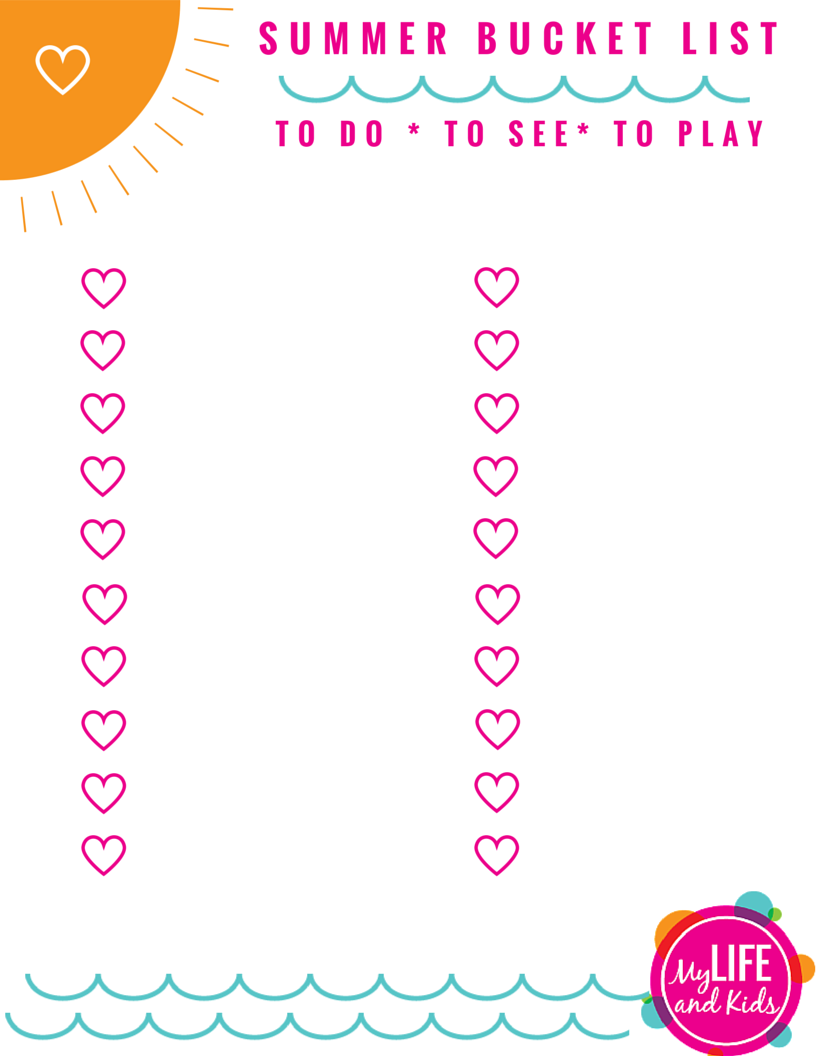 Step 2: Stock Up on Supplies
Every summer seems to be the same. It's not until we're ready to head to the pool that I realize that the kids don't have bathing suits that fit. Or it's not until we get to the beach that I remember that our shovels are broken.
This year, I made sure that we still have beach toys for the beach – and I replaced our broken buckets and popped beach balls.
I stocked up on bubbles and sidewalk chalk – two of our summer staples.
And I double checked that everyone has at least one bathing suit, sun hat and pair of sunglasses that fit.
Step 3: Create a Summer First Aid Kit
Whether we're heading out on vacation, taking a day-trip to our favorite museum or planning an epic camp out in the backyard, I don't want sickness to get in our way.
I make sure we have plenty of bandages and first aid cream in a little zipper pouch that I can take with me everywhere we go.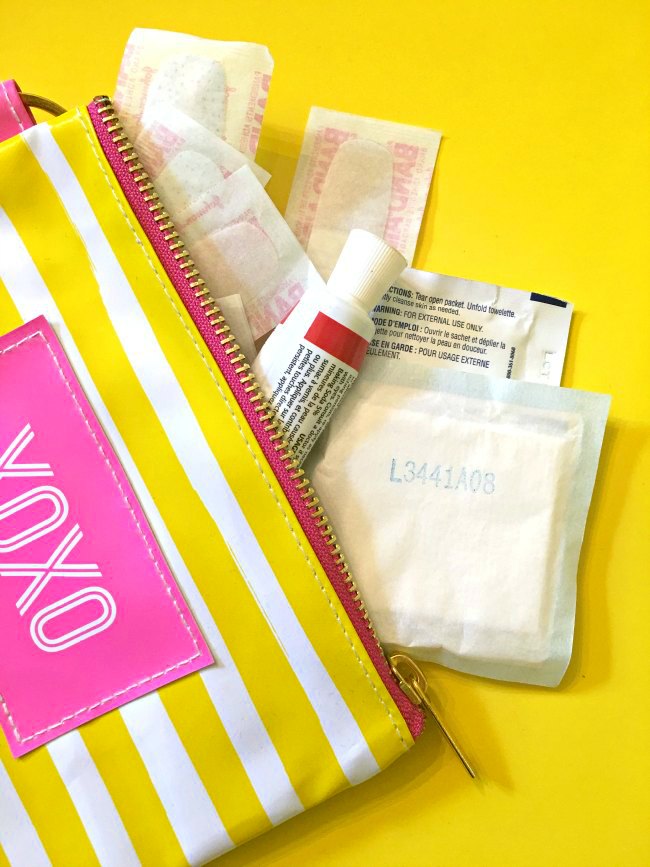 I also stock up on the summertime sickness essentials. In our house, we trust the Pfizer Consumer Healthcare pediatric platform products of Children's Advil®, Children's Robitussin® and Children's Dimetapp® to help tackle the ickiest symptoms (but remember that the minimum age to use some Children's Robitussin® or Children's Dimetapp® products is 6-years-old!).
They understand what it's like when we find ourselves saying Sick just got real™, and I know they'll help to relieve my little ones' symptoms and discomfort.
The Pfizer Consumer Healthcare pediatric platform team is always ready to help relieve the fevers, coughs, and colds that keep our kids from being kids, so we can get back to our summertime fun as quickly as possible. Visit Sick Just Got Real to learn more.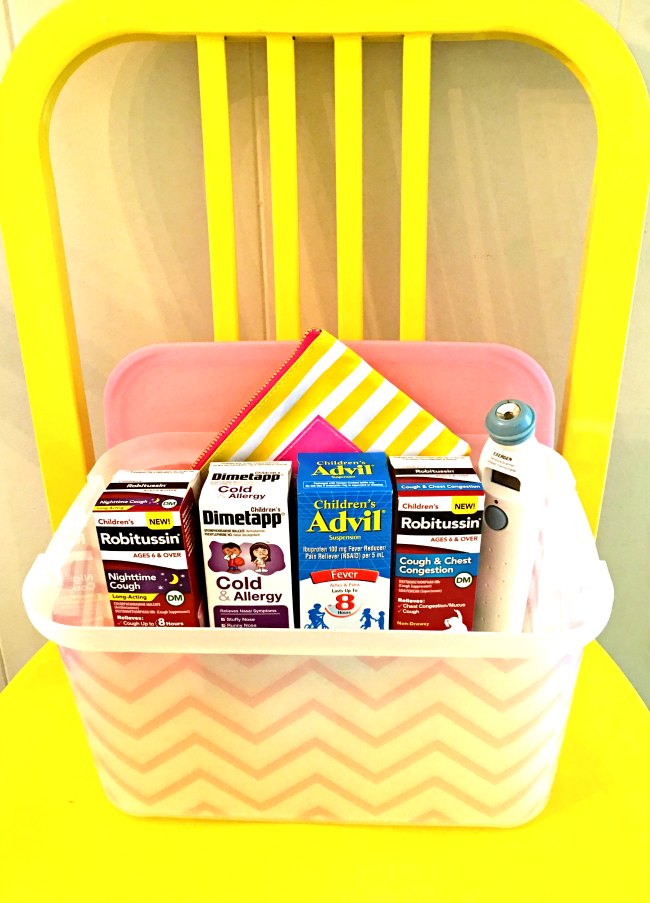 Whether it's a cold or fever, a cough or allergies, we're not letting sickness get in the way of our summer fun.
At least not for the next 10 summers!
More Sick Kid Hacks
Visit the Sick Just Got Real Facebook page for genius sick kid hacks and special savings.
This content has been sponsored by Pfizer Consumer Healthcare. Product samples were provided by Pfizer Consumer Healthcare. Opinions are my own.
Pin It!