For the second year in a row, we've decided to spend Spring Break at home, and I couldn't be more excited about it. We will not be fighting crowds at popular destinations. We won't be overpaying for airfare. We won't be spending hours in the car only to experience randomly cold and rainy weather when we reach our destination.
It's possible that I'm a little bitter about our previous Spring Break trips...
Whether this is your first time spending Spring Break at home, or you're a seasoned non-traveler like myself, I'm sharing my top tips for a great Spring Break Staycation.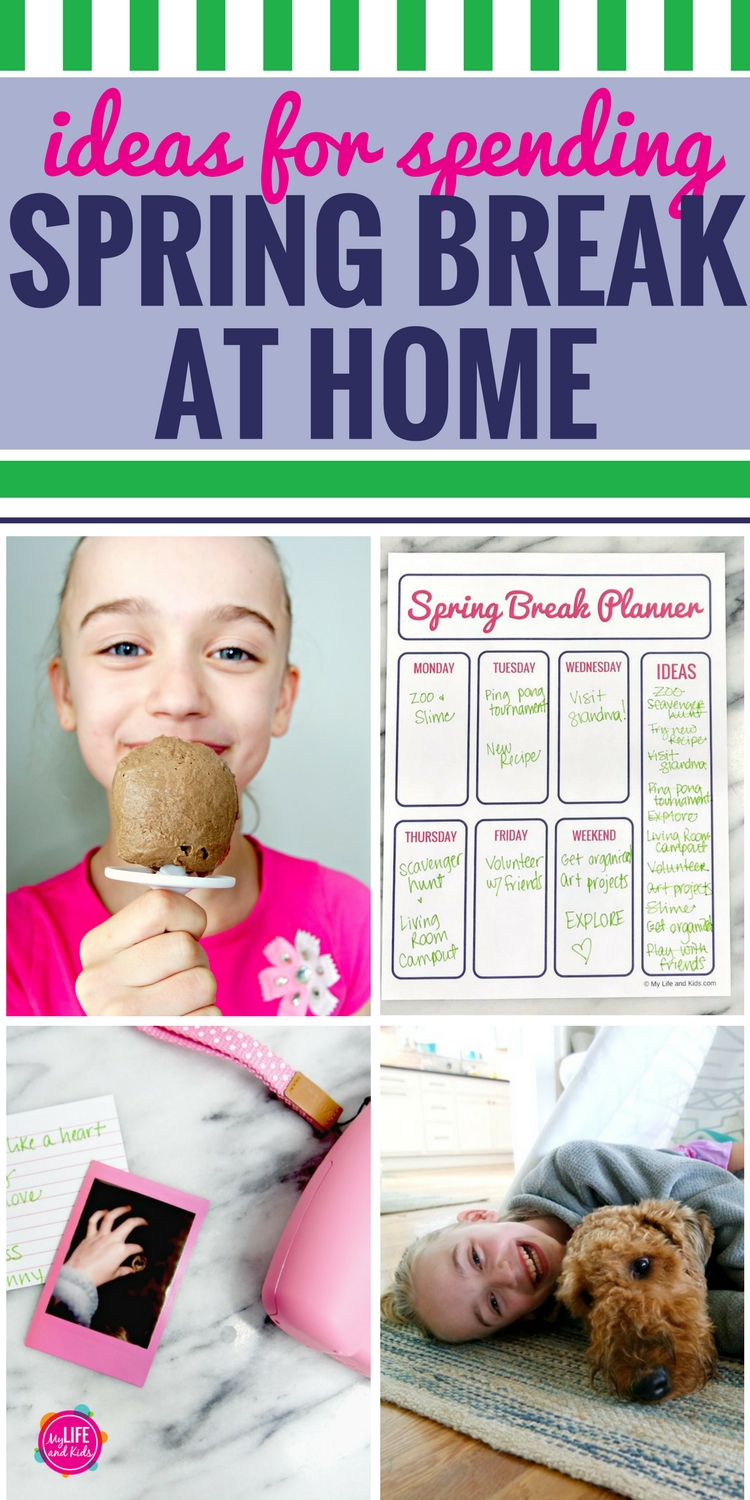 1. Make a Plan
While the kids and I look forward to our week of being home together every spring, it can go downhill fast without a plan. I don't try to overschedule anything, but I try to make sure we have at least one thing scheduled each day.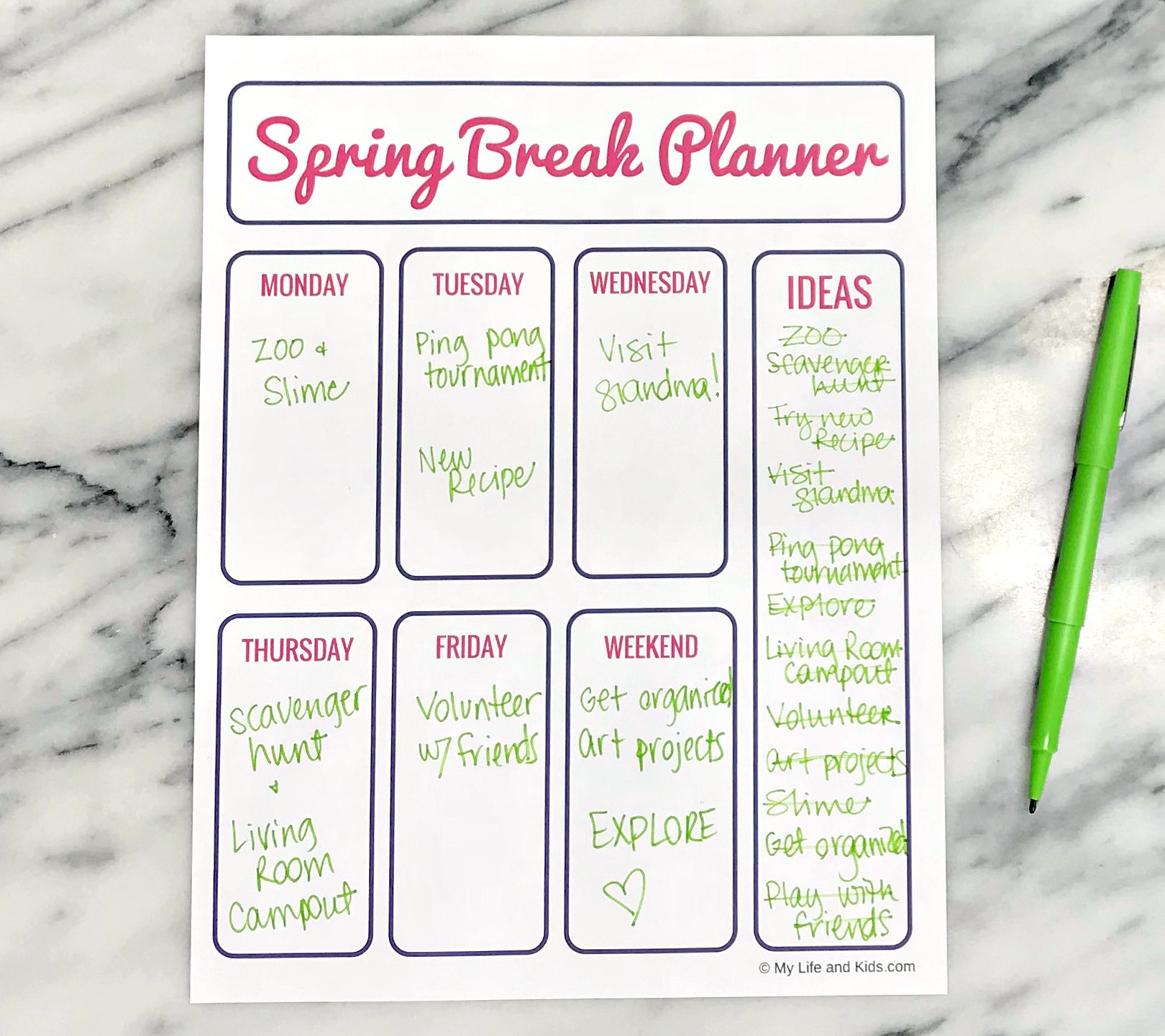 This printable Spring Break Planner allows us to brainstorm ideas for the week and then plug them into the days that make the most sense. We post it on the fridge, so everyone can see what we have scheduled for each day.
--> Click here to download your FREE Spring Break Planner Printable!
2. Go Camping
Living in Ohio, even a backyard campout is a little too chilly during Spring Break. But that doesn't mean we can't set a tent up in the living room and camp there instead.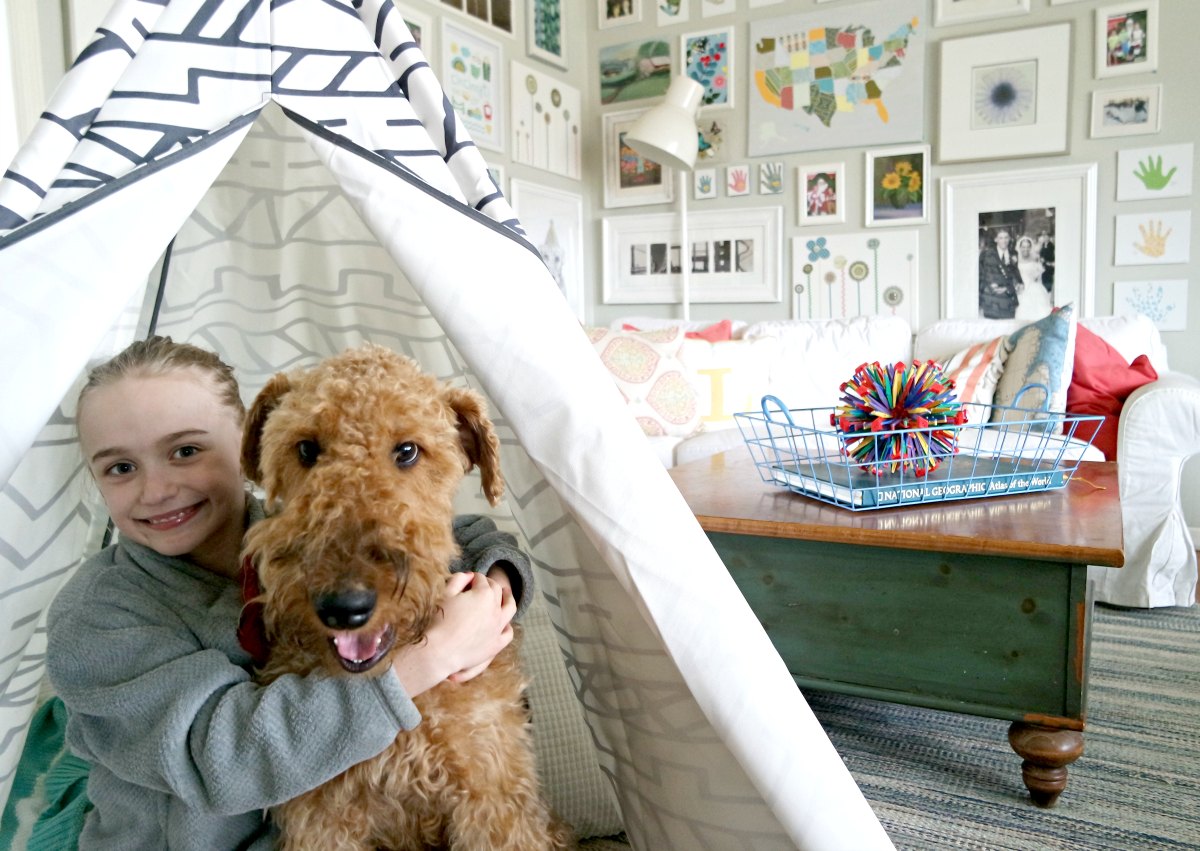 We set up the play tent, and the kids (and the dog) had fun reading, eating snacks and relaxing at our "campsite" all day long.
And while Alice had planned to sleep there all night, she ended up in her own bed before the night was over.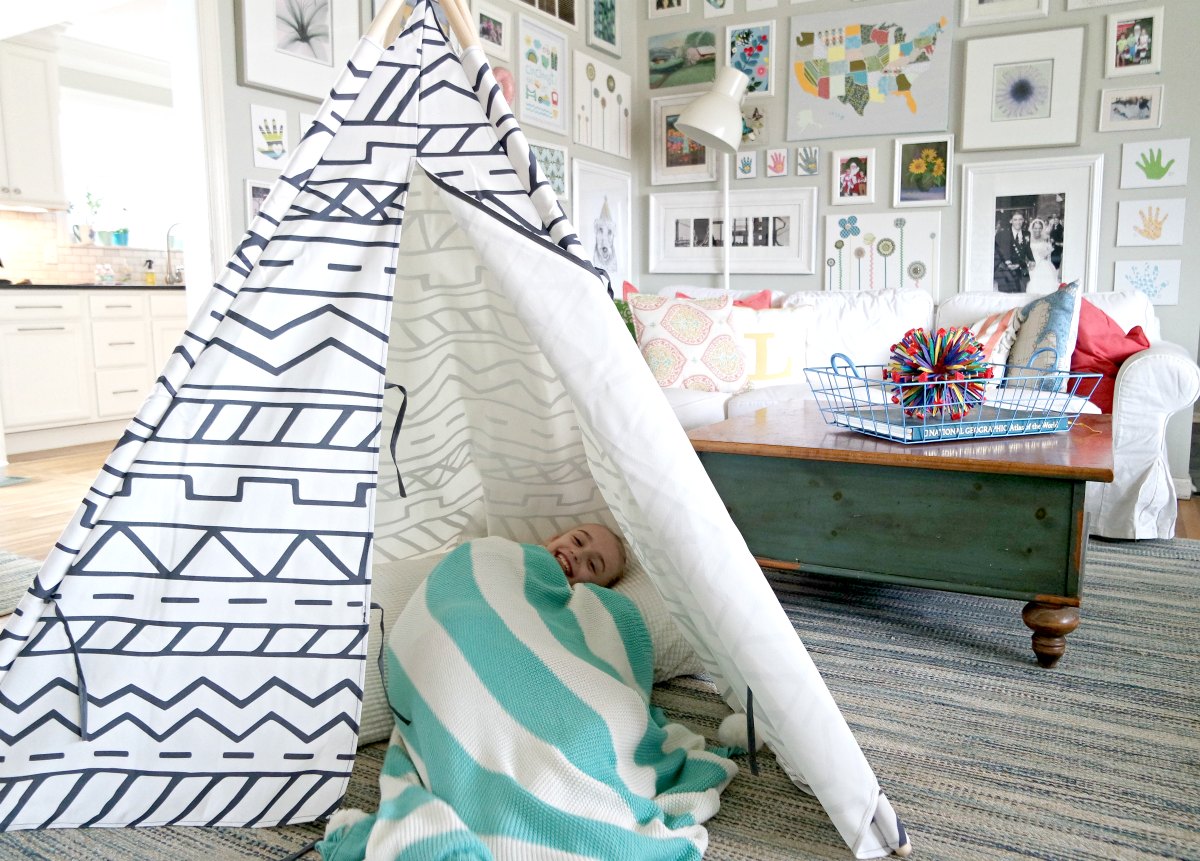 3. Create a Scavenger Hunt (or other activities to keep your kids occupied)
While I love spending Spring Break with my kids, I also have to get a little bit of work accomplished while they're home. They're usually pretty good about occupying themselves, but I like to make it fun for them too.
One way to do this is to create a quick scavenger hunt game for them to accomplish. I usually jot a few things down on a notecard and tell them to spend the next 30 minutes "hunting" for their finds.
Usually they just collect what they find, but my daughter got a camera for her birthday this year, so she was excited to take pictures instead.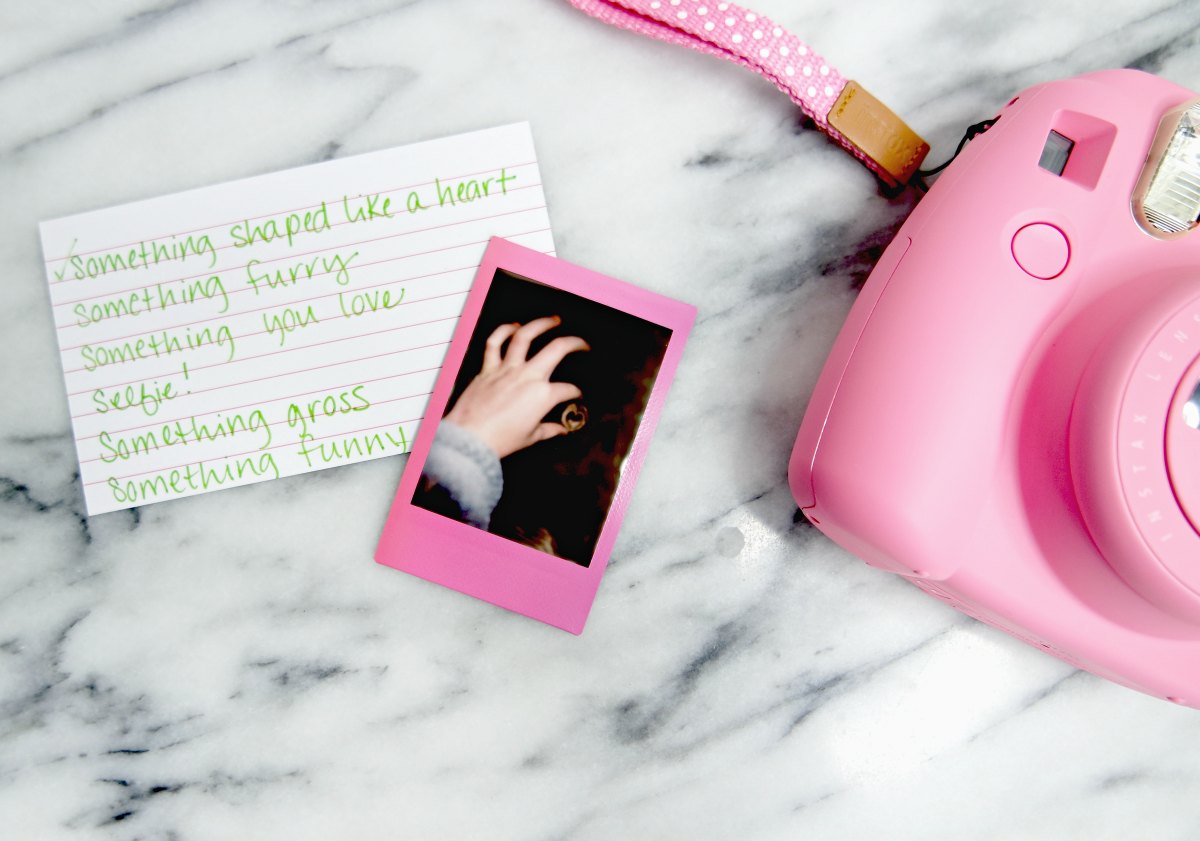 4. Try a New Recipe
My kids love to cook, so we always plan to use our Spring Break to spend some time in the kitchen together. I try to help my kids be as independent as possible in the kitchen and build their confidence in following a recipe.
We usually pick from these recipes.
Last year, my daughter decided to make her own popsicles - using molds she got for her birthday and yogurt. How easy is that?
(These are the molds she used).
She simply spooned yogurt into the popsicle molds, put them in the freezer for six hours, and the popsicles were ready to eat.
It doesn't get much easier than that!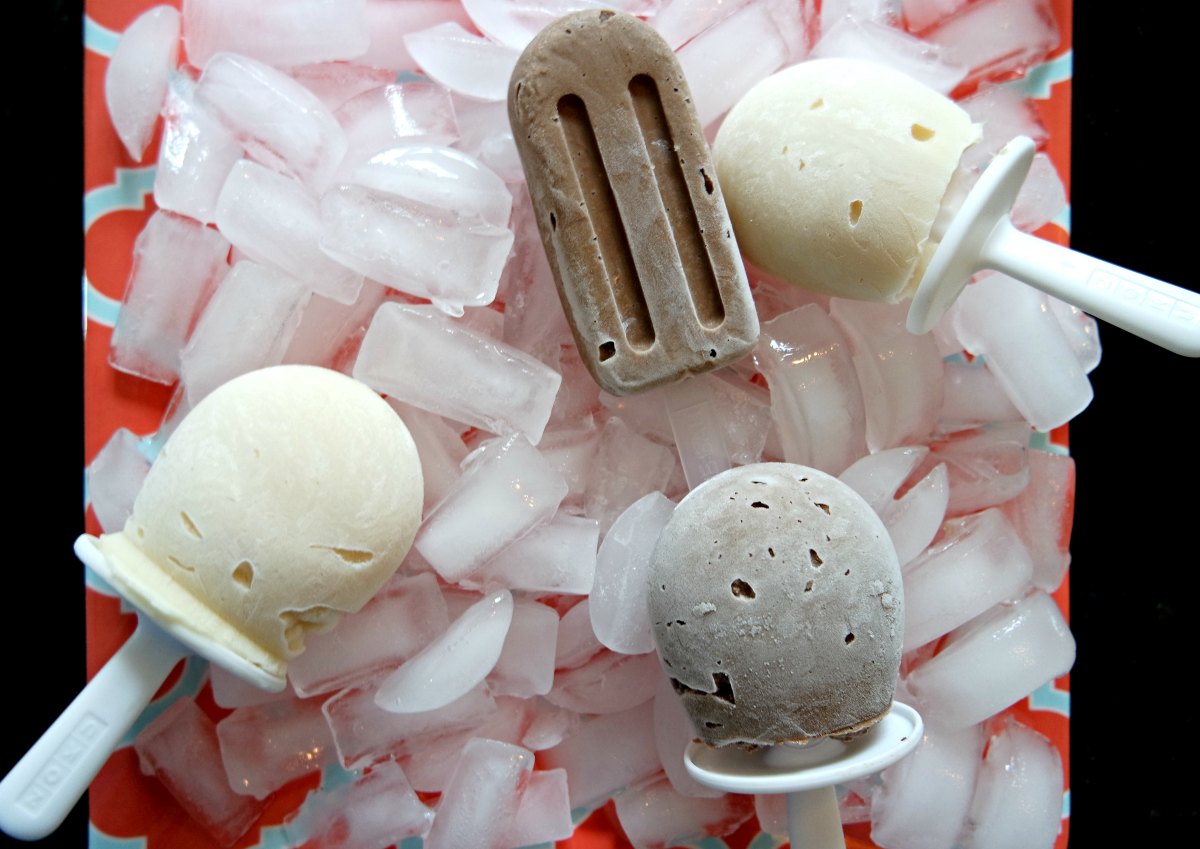 They especially love it when I tell them that OF COURSE they can have a popsicle for breakfast!