1-year-olds
Simple Ways to Make Bath Time Fun
By |
I will openly admit that sometimes I don't look forward to bath time.
Don't get me wrong – there's nothing cuter than G in the tub.
But it's the end of the day and G and I are both spent.
He's cranky.
I'm cranky.
It's a recipe for disaster.
Tell me I'm not alone?
So, I'm on a mission to make bath time more fun for all of us, and to help us make it across the finish line with a little more pep in our step.
Here are my seven tips that also include a few super simple activities you can do with your little ones!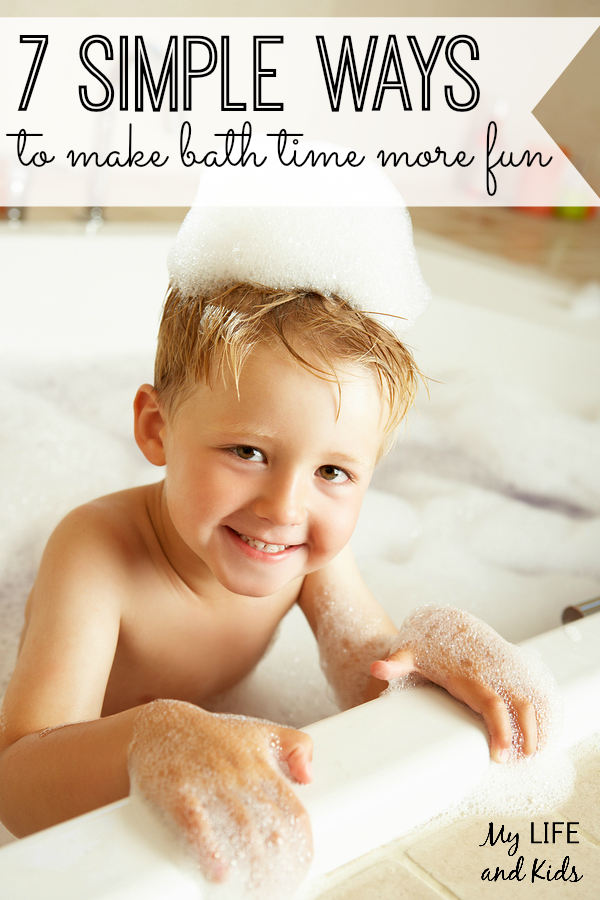 1. Just say YES to socks in the tub.
Does your child have something he wants to bring in the tub? Maybe a spatula, a stuffed animal or (if you're my son) a sock?
G LOVES socks.
He likes carrying them around everywhere, including in the tub.
Just say yes to what they want to bring in the tub with them – they will be happier – which means you will be happier, and (mostly) anything can be washed afterwards!
2. Crank up the music.
Did I mention I'm usually exhausted by bath time?
Oh yeah, I did…
I'm usually talked out too because I've had a one-way conversation with a 16-month old all day.
I've found music helps me cross the finish line for the day.
I don't have to talk but G and I can have fun dancing to the music while we finish up bath time.
3. Move up bath time if needed.
Baths help soothe G before falling asleep, but I was practically falling asleep giving him a bath right before bedtime.
If I know all of G's adventures are done for the day and I can count on him not getting into any more dirt piles, I may bathe G before dinner or directly afterwards versus right before bed.
I realize this is breaking up a 'bedtime routine' but if he's exceptionally cranky one afternoon, a bath sometimes is just the thing to turn his attitude around.
4. Rotate toys.
Introduce new toys during bath time to keep it fresh!
5.  Make bath paint.
The last thing I want to do at the end of a long day is create an elaborate activity for G during bath time.
But these super simple recipes for bath paint require minimal ingredients (make that two!) and creates lots of fun during bath time.
6. Sing!
Your child doesn't care whether you sing like a song bird or make dogs howl.
Your child will love these fun bath time songs!
7. Set up more elaborate bath activities during the day.
You can still set up fun activities  (choose from hundreds here!) to do during the day instead of before bedtime.
If I am looking for an activity to fill up some time during the day, I'll have a fun activity set up in the tub during the day and give G a cleansing bath during the evening.
That may sound like double the work, but I find that we both enjoy the activity more when we have more energy during the day.