Mom Life
Simple Solutions to Everyday Mom Problems
By |
One of my specialties in life is finding really simple solutions to everyday problems. I love it when I can quickly and easily solve a problem that has been giving me a headache for years.
In fact, most of my blog is all about sharing these simple solutions. Like the time when my now-husband barely noticed me in college.
My solution? I stalked him for a few months. Pretty soon, he thought it was fate that brought us together because we just always happened to be in the same place at the same time.
Simple.  And only a little bit creepy.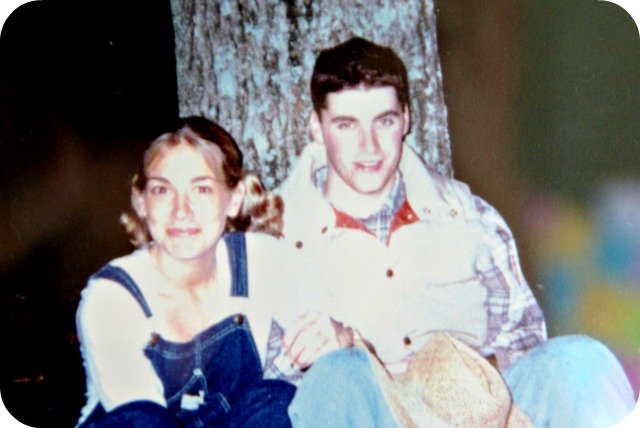 Now that I'm a mom with three kids, I love taking applying my simple solutions to everyday mom problems to make my life as easy as possible.
So I'm teaming up with Esurance to highlight five times when I was able to find a simple solution to make my mom life surprisingly painless. Plus I'm sharing some steps you can take to do the same.
Making Your Life Surprisingly Painless with Esurance
From quote to claim, Esurance is working to help you make smarter, more efficient choices with your insurance.
Using state-of-the-art technology, they offer a seamless online and mobile experience along with intuitive tools that help take the hassle out of insurance.
You could even say that they make it surprisingly painless.
Click here to learn more about Esurance.
Making My Life Surprisingly Painless as a Mom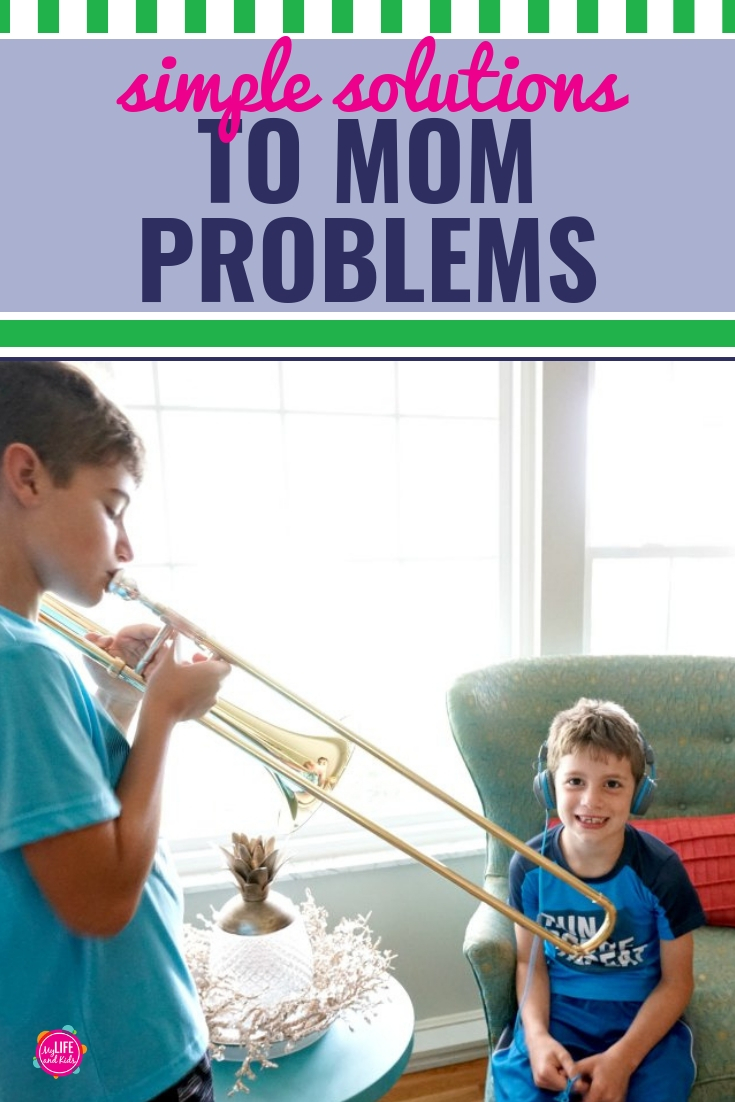 UNDERWEAR OPTIONS
The first time I really confronted choosing my battles was about a year ago when I sought advice from our pediatrician on how to handle a little situation with one of my children.
Yes, I scheduled an appointment with my child's pediatrician to figure out how to get that child to wear underwear.
I had hoped that the pediatrician would tell my child that they had to start wearing underwear for health reasons,  or maybe give me some great parenting wisdom to put an end to our underwear battles.
She chose the latter, but not in the way I expected. Our conversation went something like this:
Dr: Why do you care if this child wears underwear?
Me: Ummm…. because it's unhealthy and gross?
Dr: So?
Me: Ummmm….
From there, she explained that I was the probably the only one that really cared about this issue, and that I needed to stop caring.
Let me tell you, that was a surprisingly painless solution that I was not expecting.
Does this child wear underwear now? Sometimes.
Do I care one way or the other? Nope.
See? Surprisingly painless!
WRITING ON THE WALLS
A few years ago, my younger two kids developed a really bad habit of writing on the walls.
Deciding NOT to care that my kids were writing on the walls of my home was NOT an option.
But their "creativity" did lead to one of my favorite decorating decisions in our house.
Our main floor bathroom is now the designated writing zone. If you need to express yourself on a wall, draw a quick picture or even practice your spelling words for the week, this is the place to do it.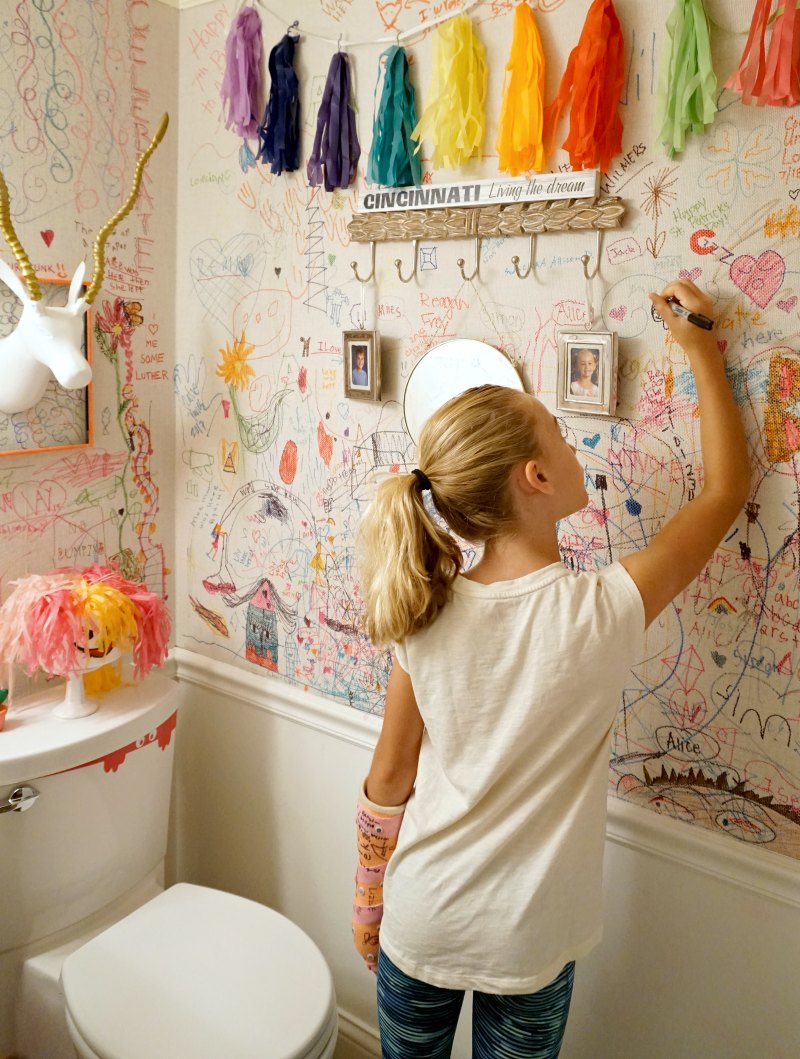 Not only does it look funky and unique, it's a great tradition for guests to "mark their spot" when they stop by.
And – needless to say – I'm not finding writing on any walls except the bathroom these days.
Surprisingly painless.
THE GREAT COAT DEBATE
For most of last winter, my mornings would start in heated debate with my oldest about winter coats. And shorts.
As in, it would be 30 degrees outside, and he would appear wearing a T-shirt, shorts and no coat.
For weeks I tried to force him to dress differently. I made him carry his coat in his backpack. I would send him off to school every morning with a lecture about wearing shorts and tales of broken-down school buses and boys that aren't allowed to go outside for recess.
And then I decided to stop caring.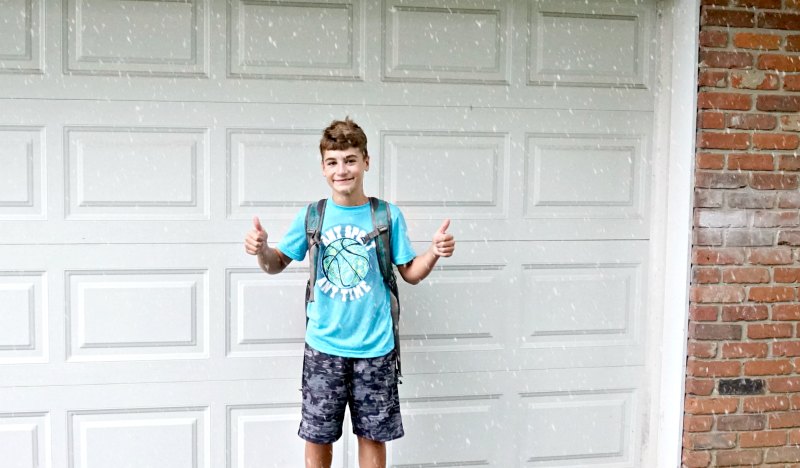 Did he get sick because he was cold? Nope. He actually was the healthiest one in the family last winter.
Did he ever have to brave a snowstorm in a sweatshirt and shorts after the bus broke down on the way home from school? Also no.
Did he ever have to sit inside during recess because they wouldn't let him out without pants and a coat? Nope – although I decided that would be a nice natural consequence if they had.
Did we start having much calmer and smoother mornings once I stopped nagging him about being cold forever? Absolutely.
Surprisingly painless (and frostbite free).
DROWNING IN LAUNDRY
If you have kids, then you know ALL about laundry. It is always there and never, ever ending. There are piles of dirty clothes on the floor and clean clothes piled up just about everywhere else. ALL. THE. TIME.
I tried a million different laundry "systems," and nothing seemed to work or to really take care of the hardest part – folding the clothes and putting them away.
Until one day this summer when I finally decided to choose my battles.
Now, each kid gets one laundry basket in their room. It is their responsibility to put all of their dirty clothes in that basket and wash their own clothes each week.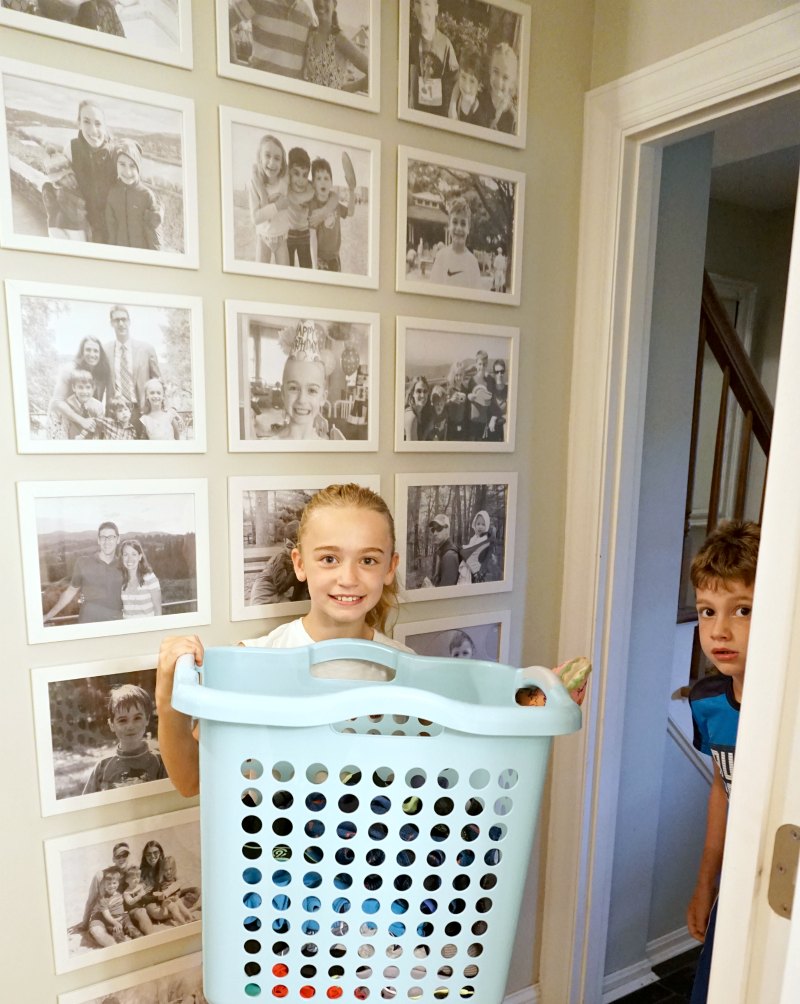 They wash all of their clothes in one load, no sorting, and no folding. They simply take the clothes out of the dryer, put them back in their basket, take them to their room and put them away.
Or, more accurately, they shove their clean clothes back into whatever dresser drawer they feel like using.
Has even one piece of clothing been ruined because clothes aren't being sorted by color? No.
Are my kids walking around looking wrinkled and disheveled? Also no.
Do I have hours more time in my life now that I'm no longer washing my kids' clothes? You bet!
Surprisingly painless (once I let myself get over the "right" way to do laundry).
TROMBONE TERROR
And, for my final example, let's talk about band.
Specifically, let's talk about my son's decision to learn how to play the trombone after we begged him to choose a smaller instrument that would be easier to carry and might also sound nicer than the trombone.
(No offense to trombone players, but the beginner sounds that we're hearing sound like giant, never-ending farts.)
He needed to practice, but I found myself begging him to finish up his practice sessions as quickly as possible.
Our solution?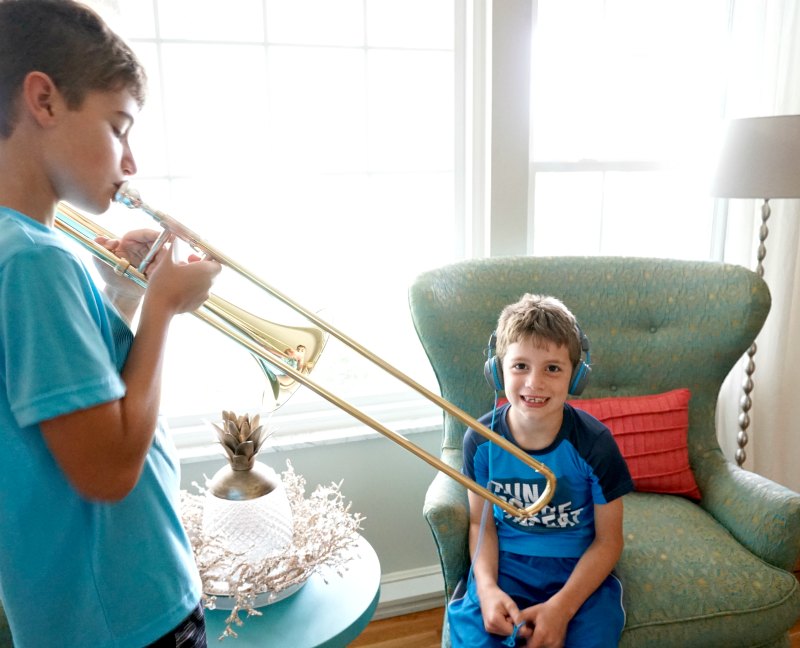 Headphones and personal playlists for the win.
He gets to practice the trombone and fill our house with fart sounds twice a week, and we get to have our own personal dance party while he does.
Surprisingly painless (unless you forget your headphones).
How to Make Your Life Surprisingly Painless
Even if your kids aren't writing on the walls or refusing to wear underwear, there are probably still a few things that you can do make your life even more painless.
STEP 1: FIND YOUR PAIN POINTS
Are you arguing about winter coats? Are you frustrated by how your husband is folding the towels? It's amazing how surprisingly painless your life can be when you decide to really examine the problem and look for a simple solution.
STEP 2: CHOOSE YOUR BATTLES
Do I let my kids ride in the car without a seatbelt or ride a bike without a helmet because it's easier than nagging them? Nope.
Do I let them eat whatever they want and stay up until all hours of the night? Also no.
Choose the battles that won't have an impact on your family's overall health, their safety or the safety of others.
If you can let something go without causing injury or harm, give it a try and see what happens! You might just find yourself no longer needing to do laundry or listen to your son's trombone practice.
STEP 3: TRANSLATE THIS TO OTHER AREAS OF YOUR LIFE
Once you adopt this attitude, see where else you can apply it.
Hate going to the grocery store? Give curbside pick up a try.
Hate the toilet paper at work? Bring your own.
Need insurance? Head on over to Esurance for a quote.
You'll be amazed at how surprisingly painless your entire life can be when you really start accepting the simple solutions.
This is a sponsored conversation written by me on behalf of Esurance. The opinions and text are all mine.