Congratulations to Shari M. You won the Better Lunch Giveaway!
We're getting ready for school to start, and I'm already thinking about (dreading) packed lunches.
Last year, I started out strong with a goal to make healthy, delicious and "CUTE" homemade lunches every single day.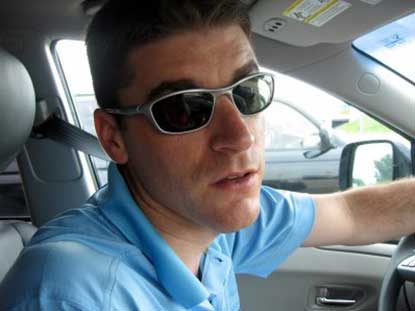 Even Steven found this rather funny – as I'm normally a very laid back and somewhat oblivious person when it comes to things like these. (I've found myself at the grocery store several times only to realize that not one of my kids was wearing shoes. Or pants.)
I can't explain my obsession – just that it was there. And I swore that my child would have the most intricate and lovingly made lunches ever.
That lasted for about a week.
And just a few short months into the school year, my son was buying his lunch more often than he was bringing it.
So I spent some more time on Pinterest, refocused, and sent my child to school with the best lunch EVER.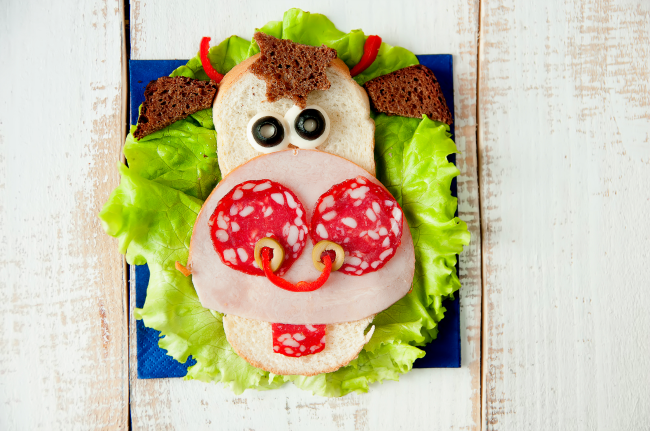 It looked a little like that.
Sort of.
Okay – not as cute – but it was still pretty amazing. I sent my son off on the bus and  then sat back waiting to hear from some of the lunch room volunteers, or some teachers or maybe the principal? to tell me that I was clearly the best mom on the face of the earth because THAT LUNCH WAS AWESOME!
And I did get a call from school.
But it wasn't to applaud my lunch-making skills or to declare me the best mother EVER.
No – it was to let me know that the little boy sitting next to my son at lunch had accidentally thrown up all over my son's lunch. They had to throw it all away, and he bought lunch instead.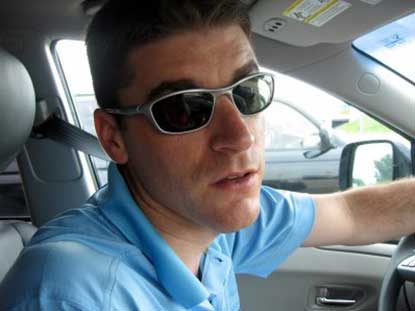 Seriously – someone threw up on that beautiful lunch! I'd certainly never read about anything like that happening on Pinterest…
So I hung up my lunch box and let the rest of the year become one of purchased school lunches  – with the occasional lunch tossed in a sack as we raced to the bus.
Starting Over…
But this year – I'm refocusing my efforts. With two kids in grade school and a preschooler in a lunch program – I'll be packing lunch for three kids most days of the week.
I'm not going to go overboard and be crazy intense – but I do want to pack them wholesome food that I can feel good about – and that will be relatively easy to pull together in the morning.
Oh – and I want them to actually eat what I pack!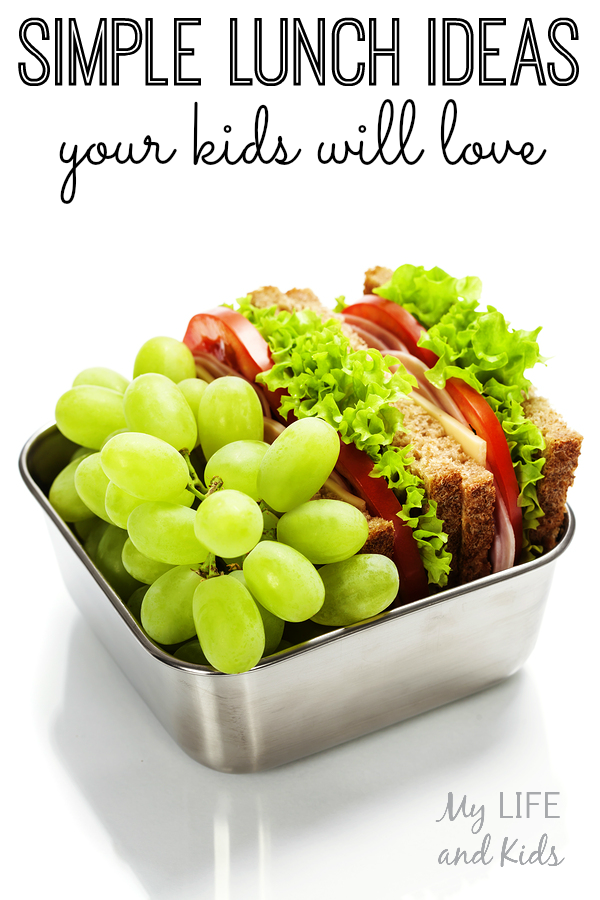 Here's where we started. Well – okay – maybe I'm a little intense in my planning – but that's okay.
First, I went down a list of foods that my kids will actually eat. In fact, I pretended that I was interviewing them and filled out a form for all three kids. (I told you I was going to be a little intense about it).
Lunch Planner Printable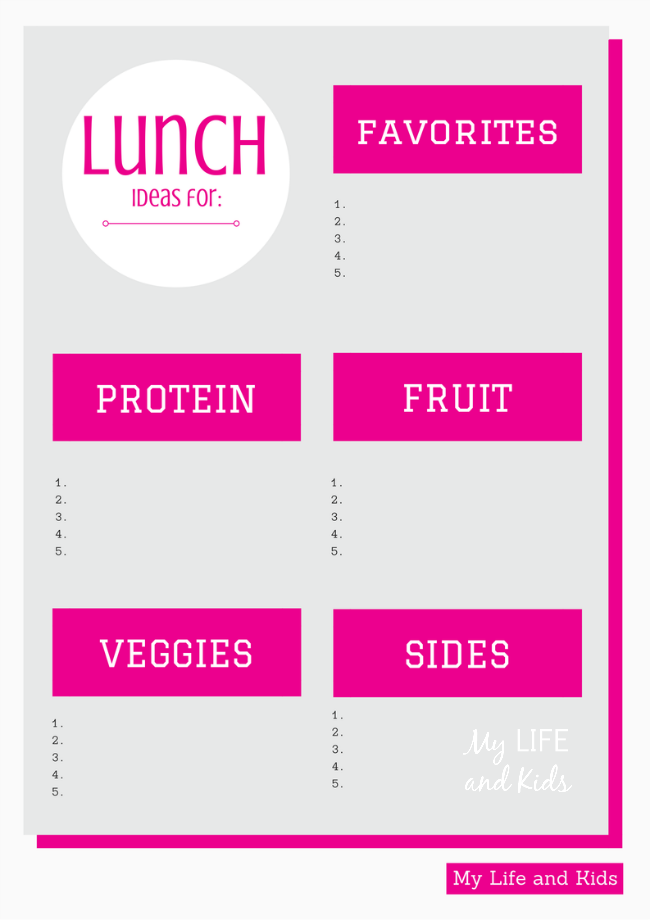 Click here or on the image to download your own Back to School Lunch Planner.
From this form, I was able to cross a lot of things off my "options" list.
Yes – I love making ants on a log, and I think they're adorable. But not one of my children will eat them. We'll keep working on that at home – but it's not something that I need to force on them at lunchtime.
Based on their responses, here are the main options my kids love and will actually eat.
Favorites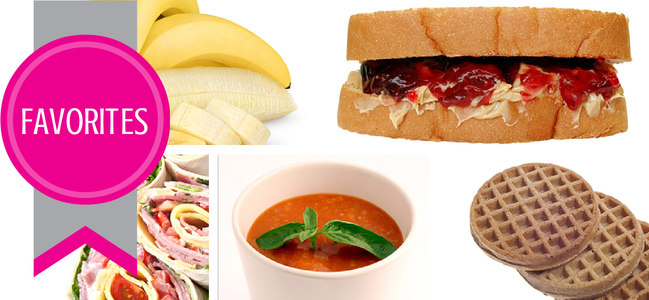 Peanut butter, banana and honey sandwiches | Peanut butter and Jelly sandwiches | Turkey and cheese roll-ups | Tomato Soup | Whole wheat waffles with honey for dipping
I'll admit, the waffles seem a bit extreme to me – but I let them slide since they're a favorite – and I can whip up a batch of waffles on a weekend and have them in the freezer ready to go.
Veggies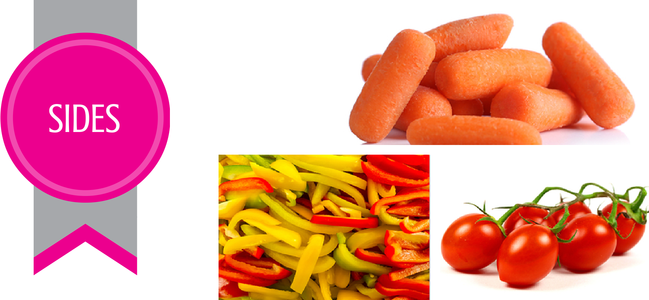 Baby carrots | Sliced bell peppers | Cherry tomatoes
My daughter will eat every veggie under the sun. The boys? Not so much.
But these were the three that everyone could agree they would eat at lunch (as long as the boys have something to dip them in.)
Fruit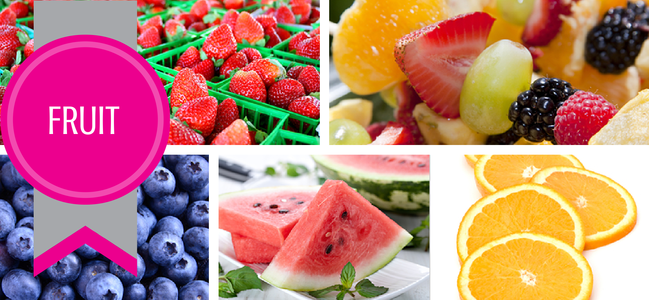 Strawberries | Fruit Kabobs | Blueberries | Watermelon | Orange slices
Clearly – we don't have the same problem with fruit as we do with veggies.
Protein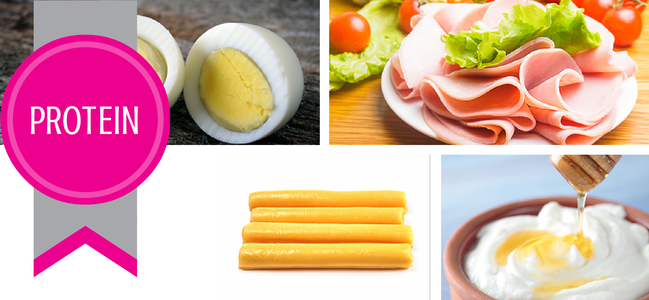 Hardboiled eggs | Turkey slices | String cheese | Greek yogurt (with a drizzle of honey)
Sides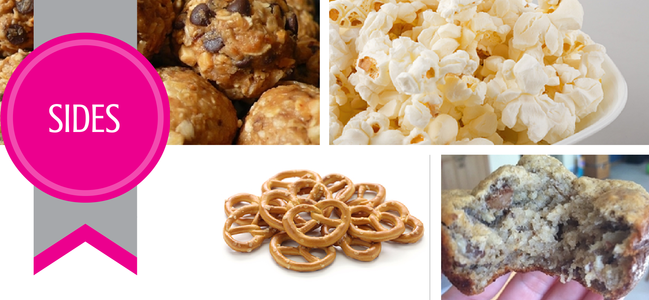 Energy Bites (here's my favorite recipe) | Popcorn | Pretzels | Power Muffins (here's my favorite recipe)
So now, when I'm doing my weekly grocery shopping, I'll have my lunch supply list ready to go. And each morning, I can just toss one thing from each category into their lunch box, and we can all be on our way.
Or – better yet – the kids can toss their own things in their own lunch boxes while I'm catching some extra zzzzz's. Hey – a mom can dream, right?
The Lunch Gear
Which brings me to another important part of setting myself up for lunch success – the gear.
I finally decided to make my life as easy as possible and just purchase the lunch supplies we need to be successful. No more wasting thousands of disposable bags and zipper things. No more searching through a sea of plastic to find a lid that fits the container. No more.
So I hopped onto MightyNest to pick out the supplies that would work for us.  MightyNest has carefully curated the best selection of reusable lunch gear and water bottles – that meet all of my needs for safety and practicality.
And – as an added bonus – for every purchase you make at MightyNest, they give 15% back to your school. Seriously – not just any school – YOUR school!
I guess you could say that doing your back to school shopping at MightyNest literally gives back to your school. Click here to read more about how you can help your school by shopping at MightyNest.
As for me? These are the products we'll be using to get our lunches back on track.
Lunchboxes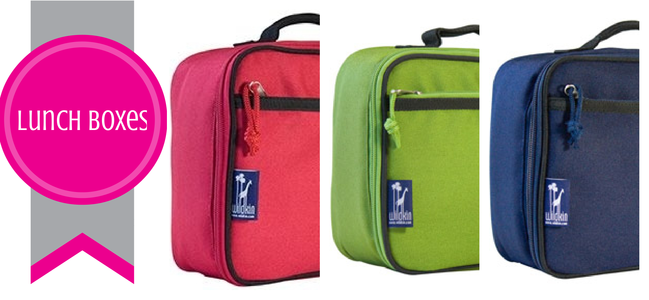 Insulated lunch box by Wildkin.
We're keeping it simple with the lunchboxes this year. Each kid got to pick their color, and we were done. We went with the
Containers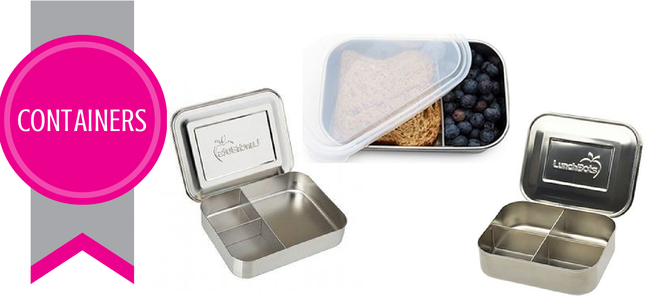 Large Trio Bento Box | Stainless Steel Food Container with Divider | Quad Stainless Steel Food Container
What can I say? I'm a sucker for divided boxes – and stainless steel is a must. I like how I can easily pack an entire lunch in just one box – that doesn't get messed up during the bus ride to school. With three kids, I need three boxes – so I decided to try one of each of my favorites.
More Containers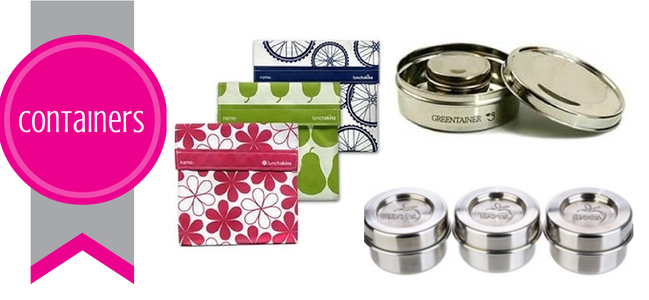 Lunchskins Reusable Sandwich Bags | Stainless Steel Snack Set | Dips Condiment Containers
The reusable sandwich bags are perfect for things like pretzels, popcorn (and even sandwiches), and the stainless steel containers meet our needs for dips, Greek yogurt and even those energy balls that my kids love so much.
Liquids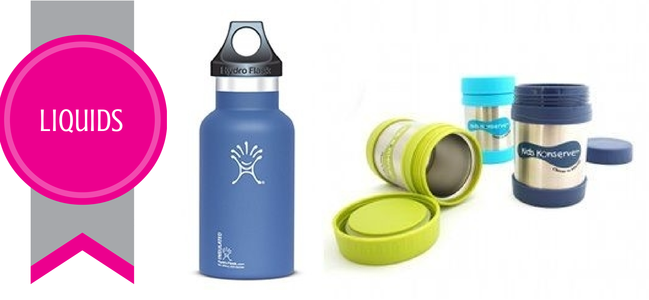 Insulated stainless steel water bottle by Hydro Flask | Insulated Food Jar
Each kid now has their own reusable water bottle to take to school (bonus – it also keeps hot things hot!) and everyone has a thermos for those days when only tomato soup will do.
With our new supplies and a plan, I'm ready to tackle the back to school lunch battle. I'm pretty sure that this year – I WILL WIN!
And you can too!
I'm teaming up with MightyNest go give away a Better Lunch Goods super-pack worth $100+ to equip one lucky reader with a year's worth of lunch gear!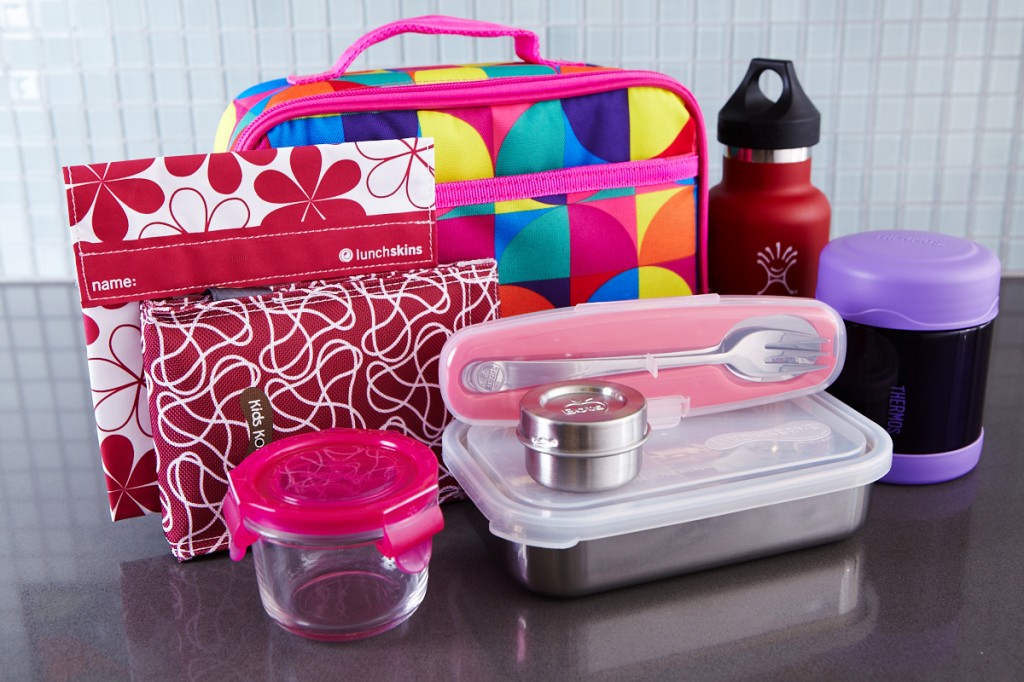 Enter now and your school will also be entered for a chance to win one of three $1,000 cash donations in a random drawing at the end of August.
What's your lunch strategy this year?
I've teamed up with MightyNest to offer this great giveaway. All opinions and lunch strategies are my own.