Appetizers
Simple Quinoa Caprese Salad
By |
Since January 1, 2015, my husband and I have been on a quest to achieve our best health EVER. We both want to lose weight, get stronger, and ultimately gain a higher energy level.
To conquer such a feat, we've needed to do an entire overhaul on our diet.
Trading out pizza and wings for whole grains and lean protein can be a daunting task. However, I've found several ways to make my food choices taste delicious.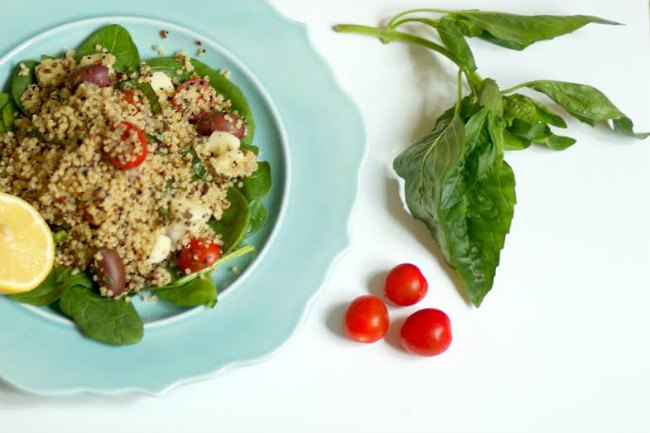 Today I'd like to share with you a go-to lunch option that you can make-ahead and enjoy throughout the week. It's packed with flavor, fiber, and protein, so this meal is always a good way to skirt around those pesky mid-afternoon cravings.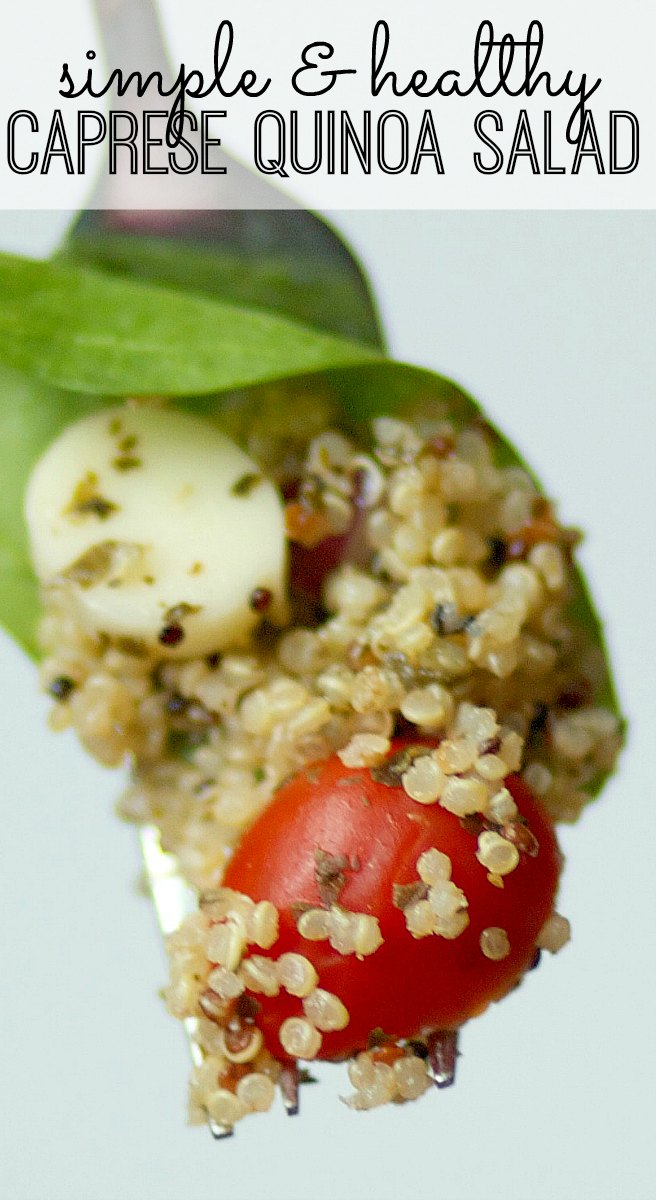 Quinoa Caprese Salad Recipe
Ingredients
1 14 oz. package Rainbow Quinoa
2 T. pesto
1 cup cherry tomatoes, halved
1 cup red onion, chopped
1 cup Kalamata Greek olives
¼ cup chopped basil
½ cup chopped mozzarella
Salt and pepper, to taste
Optional: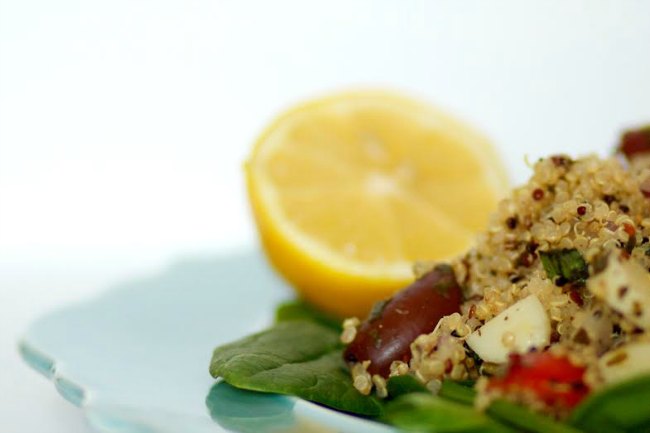 Directions
Prepare Rainbow Quinoa as directed on package. Once cooked, toss with pesto and onion.
Add halved cherry tomatoes, Kalamata Olives, basil, and mozzarella.
Serve over a bed of lettuce and drizzle lemon juice on top of it.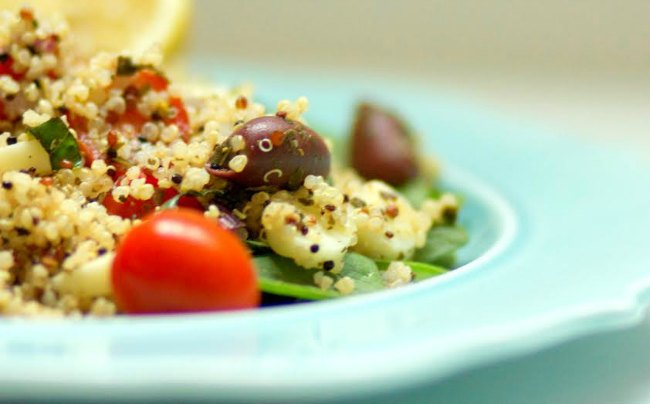 Enjoy!
Meet the Author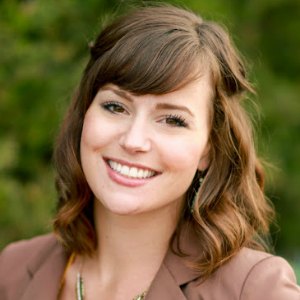 Hillary Leonard is a witty and sarcastic mother of three – married to a philosopher. She shares funny stories, recipes to try and her struggles with Rheumatoid Arthritis on her blog: Because My Life is Fascinating.
Follow her on her blog, on Facebook, Pinterest, Instagram and Twitter.
Looking For More Great Recipes?
Follow the My Life & Recipes board on Pinterest to find more amazing recipes!
Follow My Life and Kids's board My Life & Recipes on Pinterest.