6 and Up
Simple Ideas for Taco Tuesday
By |
One of my favorite days of the week is Taco Tuesday – even if happens on a Monday or Wednesday, or Thursday, or Friday…
We set up a taco bar for dinner, which means my kids will actually eat everything on the menu. Things feel a little more festive and a little more fun.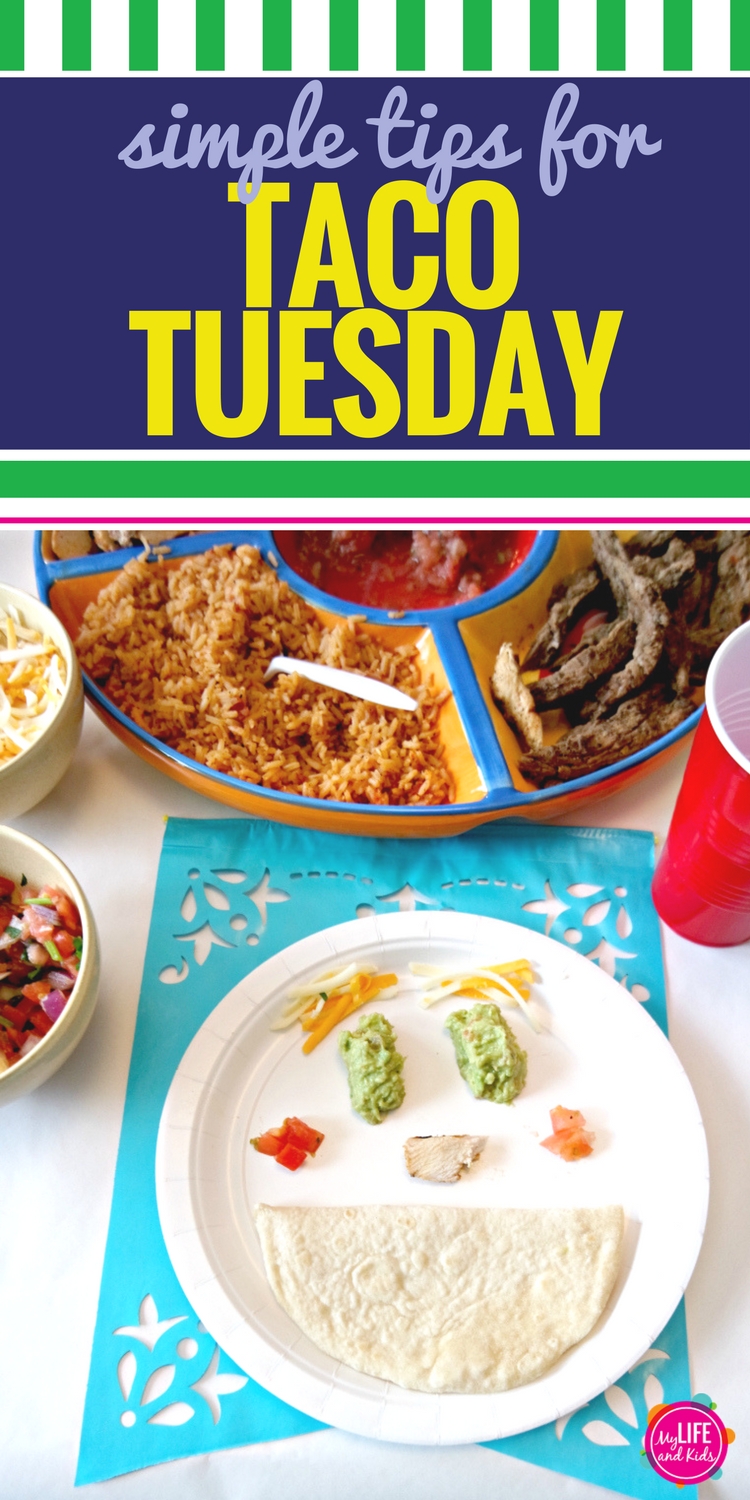 From great ideas for kids to genius clean-up hacks and even suggestions for sides, I'm sharing my favorite simple tips to host your own Taco Tuesday party at home.
Keep it simple. Like, really simple. There's no shame in takeout, especially for Taco Tuesday. Some soft tortilla shells, chicken,  steak, refried beans, rice and toppings should do the trick.
At our house we opt for guacamole, pico de gallo, sour cream and shredded lettuce. Plus LOTS and LOTS of tortilla chips. YUM!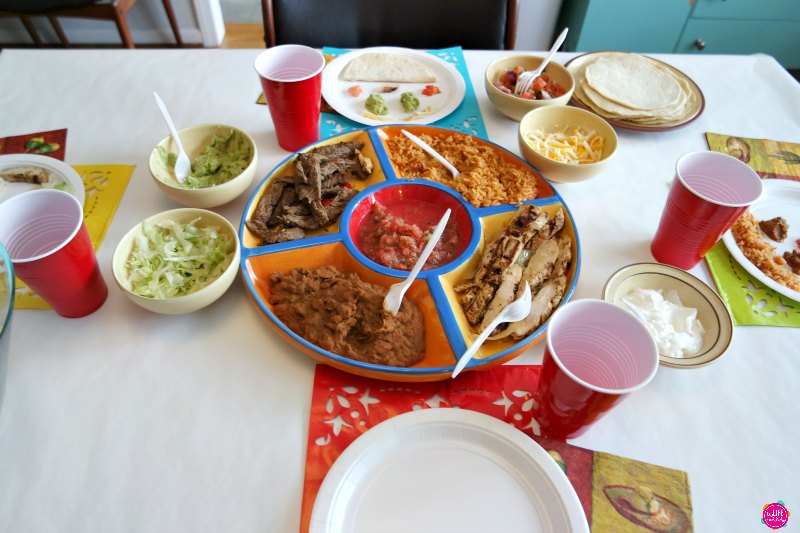 Add a little bit of fun. If your kids are like mine, they'll eat just about anything as long as you make it into a face first. Why does that work so well?
Make a nose out of their guacamole or a smile out of their fajita steak. Create ears with shredded cheese or eyebrows with sour cream. You can even host a little contest to see who can create the the best food face.
My son said this was a self portrait: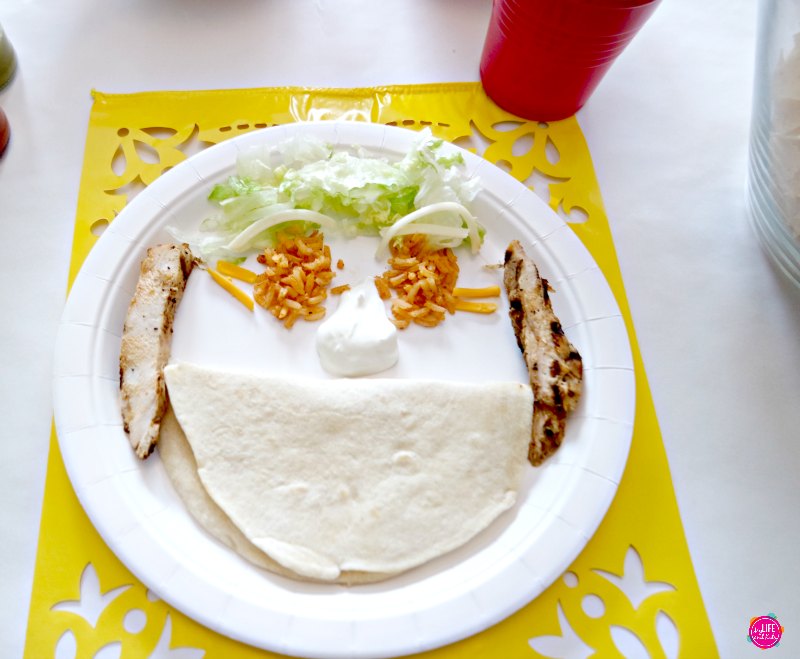 Make your clean up as easy as possible. It's Taco Tuesday for goodness sake, not Fancy Dishware Friday.
Use paper plates, disposable cups and silverware. There's something really delicious about a meal that you can enjoy without having to wash dishes afterwards.
Amiright?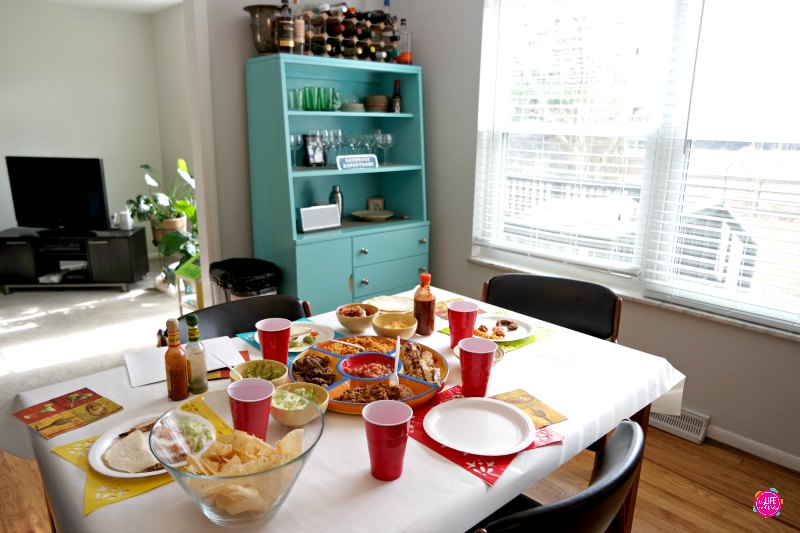 Speaking of disposable… Cover your table with white butcher paper and let it serve double duty.
Draw pictures and play games during dinner, and then throw everything away all at once after dinner. Win. Win. (And speaking of winning, I am the master of Tic Tac Toe. Don't even bother trying to play me. I'm serious.)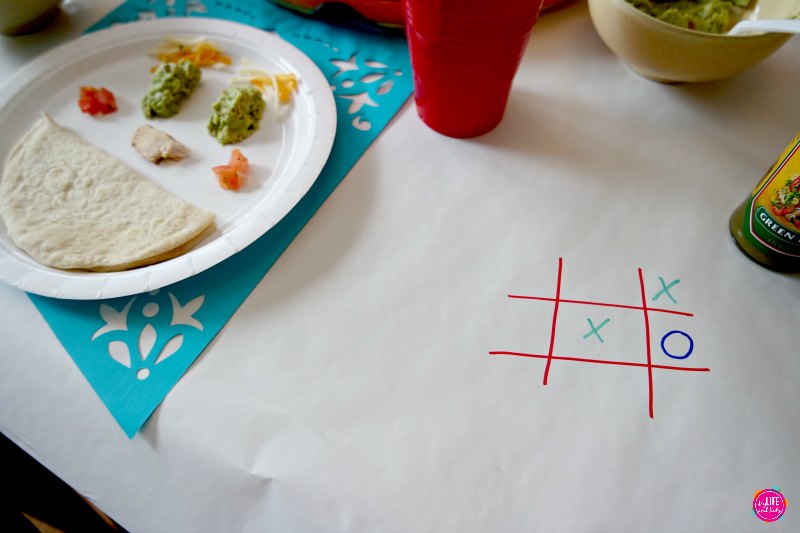 Stock up on Glad Kitchen Pro trash bags. I never thought we would get to a point where I'm a tiny bit obsessed with trash bags, but we're to the point where I'm a tiny bit obsessed with trash bags.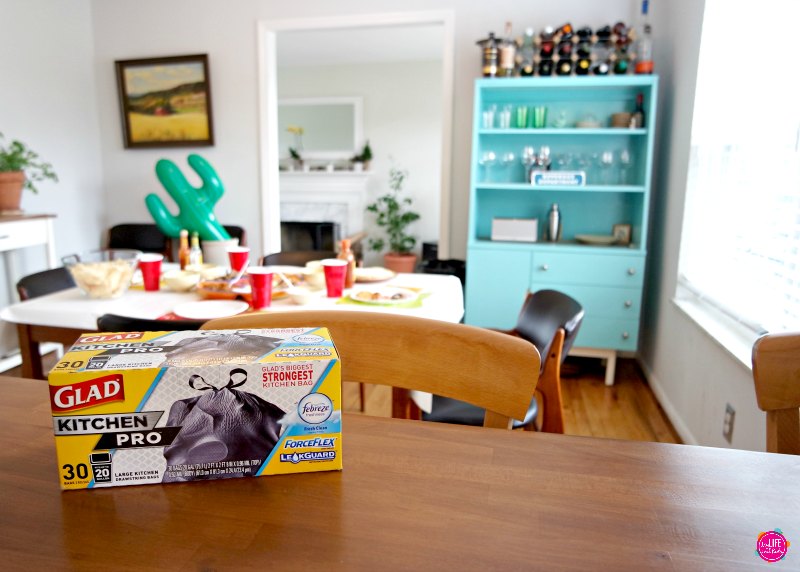 Here's why:
These suckers are CRAZY strong. The inner layer is called ForceFlex, which basically makes these bags super stretchy and ultra strong. I can fill it to the brim and still not worry about my kids breaking the bag when they're helping me take out the trash.
The outer layer is a liquid barrier called LeakGuard. So if your kids are anything like mine – and cannot seem to comprehend that you should pour the milk you're not going to drink down the drain before you throw away your cup – you still don't have to worry about that milk leaking out of your trash bag.
Amazing, right!?!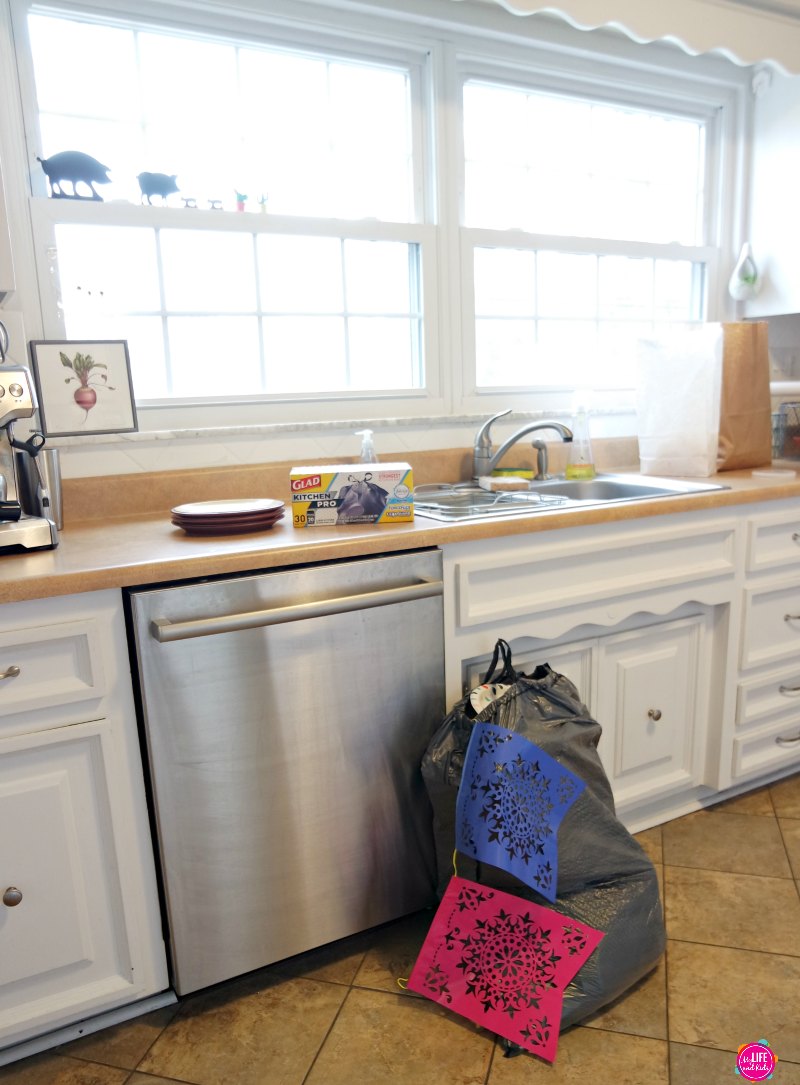 But it gets even better. (I know, you're starting to get excited about trash bags too. It's okay. I get it!)
Glad Kitchen Pro trash bags are made with Febreze freshness guaranteeing 5 days of odor control.
FIVE DAYS!
Which means you can have Taco Tuesday and not even bother to take the trash out until SUNDAY.  And I know you're thinking I'm crazy because who has kids and can go five entire days without having to take out the trash. But guess what?
This NEW trash bag is 53% more bag and more fun!
Yes, this bag is 53% bigger than your average kitchen trash bag. You're never going to believe how much you can cram into this sucker.
I'm basically assuming that they interviewed 20,000 moms and then created a trash bag that met all of our needs.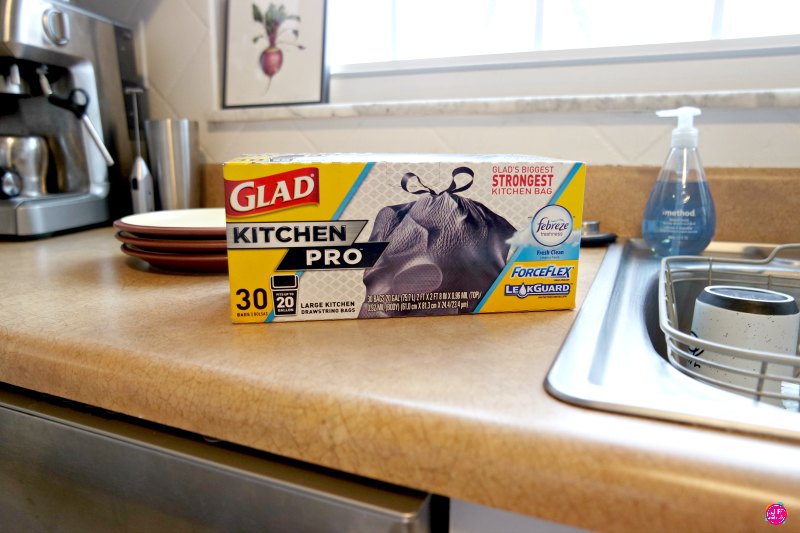 Grab yours at Target (and be sure to save with this deal from Cartwheel.)
And click here to learn more about Glad products.
This is a sponsored conversation written by me on behalf of Glad. The opinions and text are all mine.