Before I decided to stay home with my daughter, I went back to work for a short stint after maternity leave. To ease my back-to-work anxieties, my husband gave me a few gifts, one of which was bath salts.
I had never added anything to a bath besides bubbles. It was life-changing. I might be exaggerating (or not). They are amazing.
I have always loved baths and have started taking them more often. Not only is the scent relaxing, but my skin is left feeling soft and moisturized.
Including certain ingredients in a bath has added benefits.
I recently tried an almond milk bath. All I have to say is - you must try this.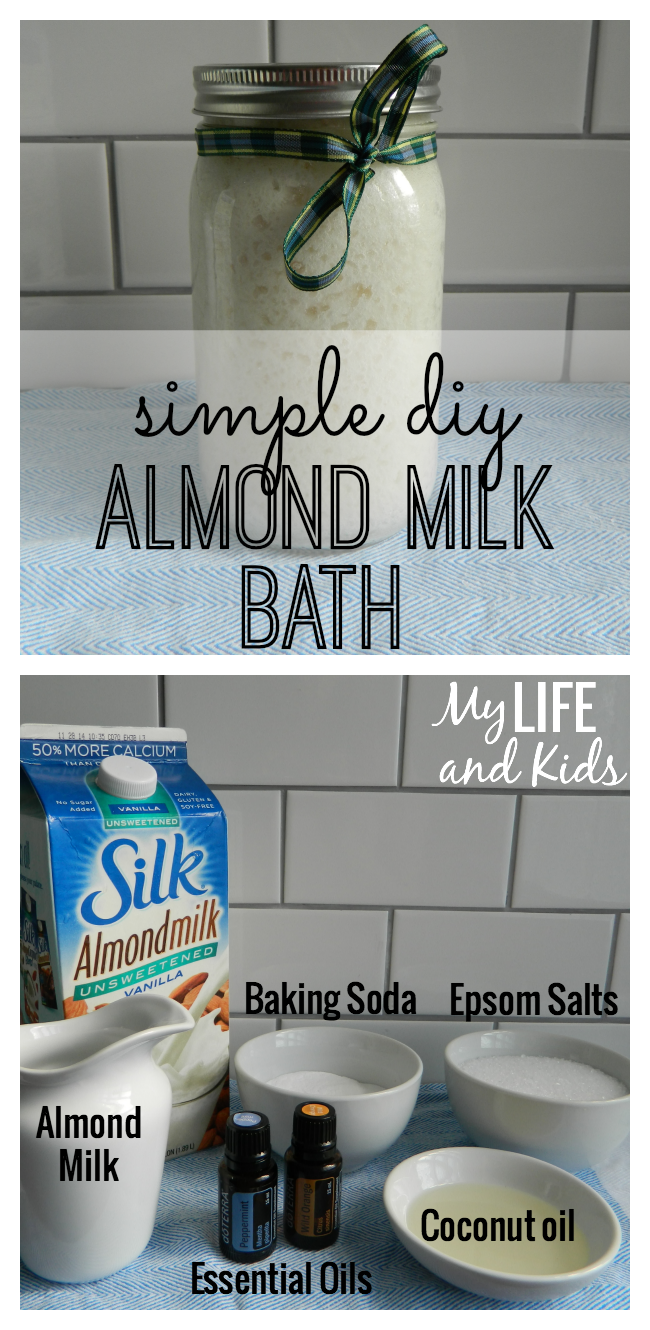 Almond Milk Bath Recipe
Ingredients
1 cup epsom salts
½ cup baking soda
½ cup Silk Almondmilk
2 tablespoons coconut oil
10-15 drops of essential oil
Instructions
Mix ingredients together then add to a warm bath as the water is running.
Enjoy your bath for at least 20 minutes.
Notes & Ingredient Benefits:
1. For essential oils, I paired Peppermint and Wild Orange for a surprisingly fresh combination. Peppermint is known to ease breathing and Wild Orange can energize and revitalize.
2. If you don't have essential oils on-hand, fresh ginger is a great alternative, especially for cold and flu season. Just add a tablespoon of grated or chopped ginger to your bath.
3. Oatmeal can be an alternative to coconut oil but be sure to contain it in cheese cloth or a loose leaf teabag so you don't have oatmeal floating around in the tub with you.
4. Epsom salts relieve aches, pains, and sore muscles.
5. Baking soda soothes and calms irritated or dry skin.
6. Silk Almondmilk unsweetened vanilla is an excellent source of vitamin E and has no artificial colors or flavors. The vanilla may warm up the aroma of the essential oils in the bath adding to overall relaxing experience.
7. Coconut Oil hydrates and softens skin.