Laughs
Shark Bait
By |
I mentioned last week that Even Steven is terrified of sharks. It's the one thing that really freaks him out.
One summer before we were married, we went to Hawaii to visit my brother and sister-in-law. My brother is a marine biologist and shark researcher and he and his wife (and kids) lived in Hawaii for 10 years. I had the tough job of visiting them as often as I could. (Which was much more often before I got married, and my parents were footing the bill!)
Anyways – my brother took Even Steven and me snorkeling at this gorgeous place called Hanauma Bay – perhaps you've heard of it? He explained that the best snorkeling was outside of the reef (and away from the tourists.)
The only way to get to the other side was to go underwater and pull yourself through a hole in the reef by holding onto a cable line running underwater. It was a little scary, but it was well worth it. There were far fewer people, the water was deeper, and it was gorgeous.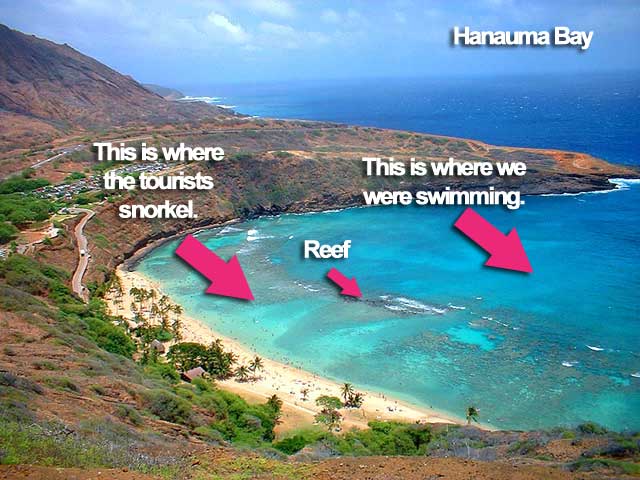 But – as Even Steven was immediately aware – it also meant that we didn't have the protection of the reef from marine life – like sharks.
As we snorkeled, I asked my brother to take an underwater picture of myself and Even Steven.
We all went underwater, and my brother made a motion with his hand for us to back up. He did this several times and snapped a quick picture.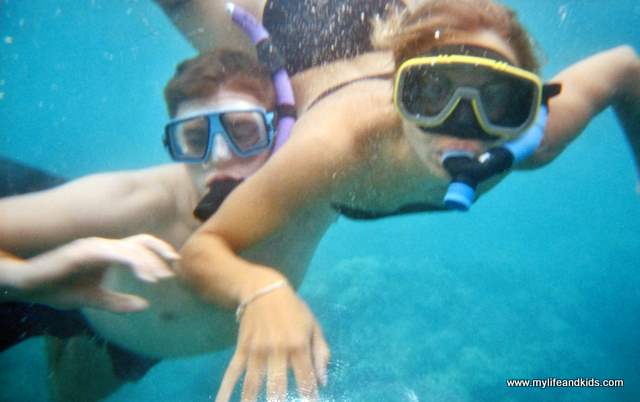 And then Even Steven disappeared.
He was swimming as fast as I'd ever seen him swim towards shore. By the time my brother and I went back under the reef and through the hole to catch up with him – he was already on the beach taking off his snorkeling gear.
"What happened? Are you okay?" I was worried.
"Where is it? Was it close to us?" He asked in a panic.
"What are you talking about?"
"The shark. Was it close to us?"
When my brother was making the motion for us to back up – Even Steven thought he was making the motion to "RUN" or "SWIM AS FAST AS YOU CAN TO ESCAPE JAWS!"
And he did.
Did Even Steven show any concern for me or my brother? Did he look behind him once to see if we were being carried out to sea by Jaws?
No. He did not.
Did he basically leave us there for dead?
Yes. He did.
And that is the one time that I ever doubted Even Steven's love for me. That was over 12 years ago – but as I'm writing this right now I'm getting really, really mad at him. I CANNOT believe he left me there to die and get eaten by a shark.
I'm so mad, I could just…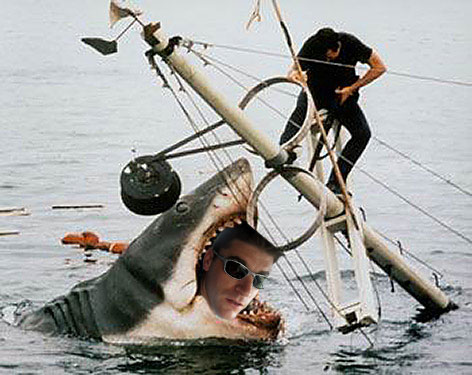 Whew – that feels better…