This post is sponsored by Olay. All opinions are my own.
When I was 13, I begged my mom to take me to a dermatologist to "fix my skin."
My mom's response?
Why don't you try washing your face for a few days and see if that works first?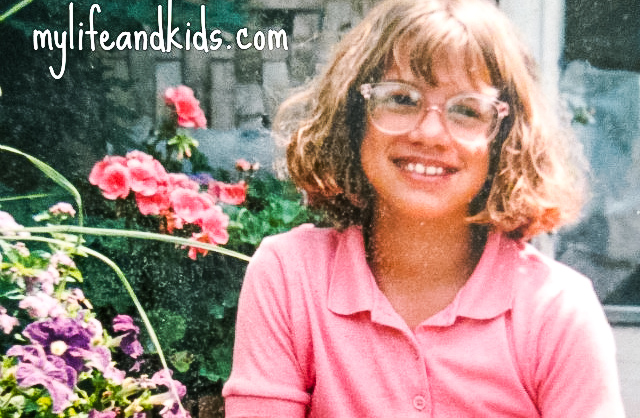 Which was a lot nicer than saying that a few zits on my chin were the least of my concerns.
As it turned out, Linda was right. I didn't need a dermatologist - I just needed to start washing my face.
Fast forward 25ish years, and my skin has been acting up again.
It's dull.
When I wake up in the morning you can see the sheet lines on my cheek.
And every now and then my 8-year-old counts the lines on my forehead to see if he can get to 39 and prove that forehead wrinkles are the same as rings on a tree - one line for every year of age.
FYI - forehead wrinkles are NOT the same as rings on a tree. This was discovered when my son counted up to 54 lines on my face, and I made him stop counting.
Reverting to my 13-year-old self, I told my husband that I was going to need some type of face lift or skin transplant STAT.
His response?
Why don't you try some retinol first?
Leave it to my husband to bring me back to reality.
Also - I'm afraid that I may have married my mother. Is that a thing?
Around this time, Olay reached out to me to introduce their brand new collection of retinol products called Retinol24.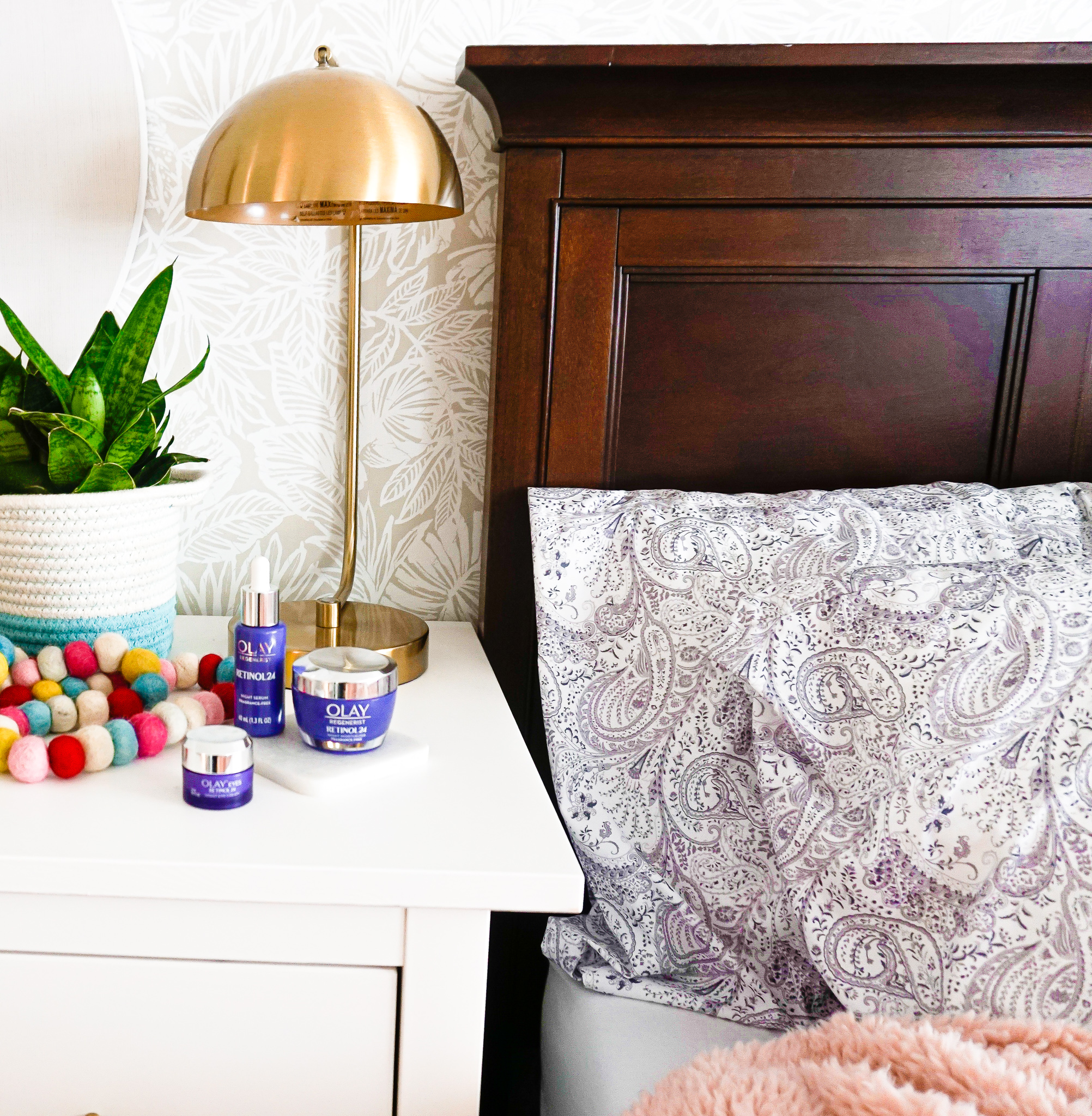 Don't you just love it when the universe sends you a direct message like this?
The Retinol24 collection from Olay consists of a moisturizer, eye cream and serum. They suggested that I choose one of these products, try it for four weeks, and then report back.
Naturally I went with the moisturizer. (I'm a total sucker for thick, hydrating moisturizers.)
Plus I figured it might help with those sheet lines on my face.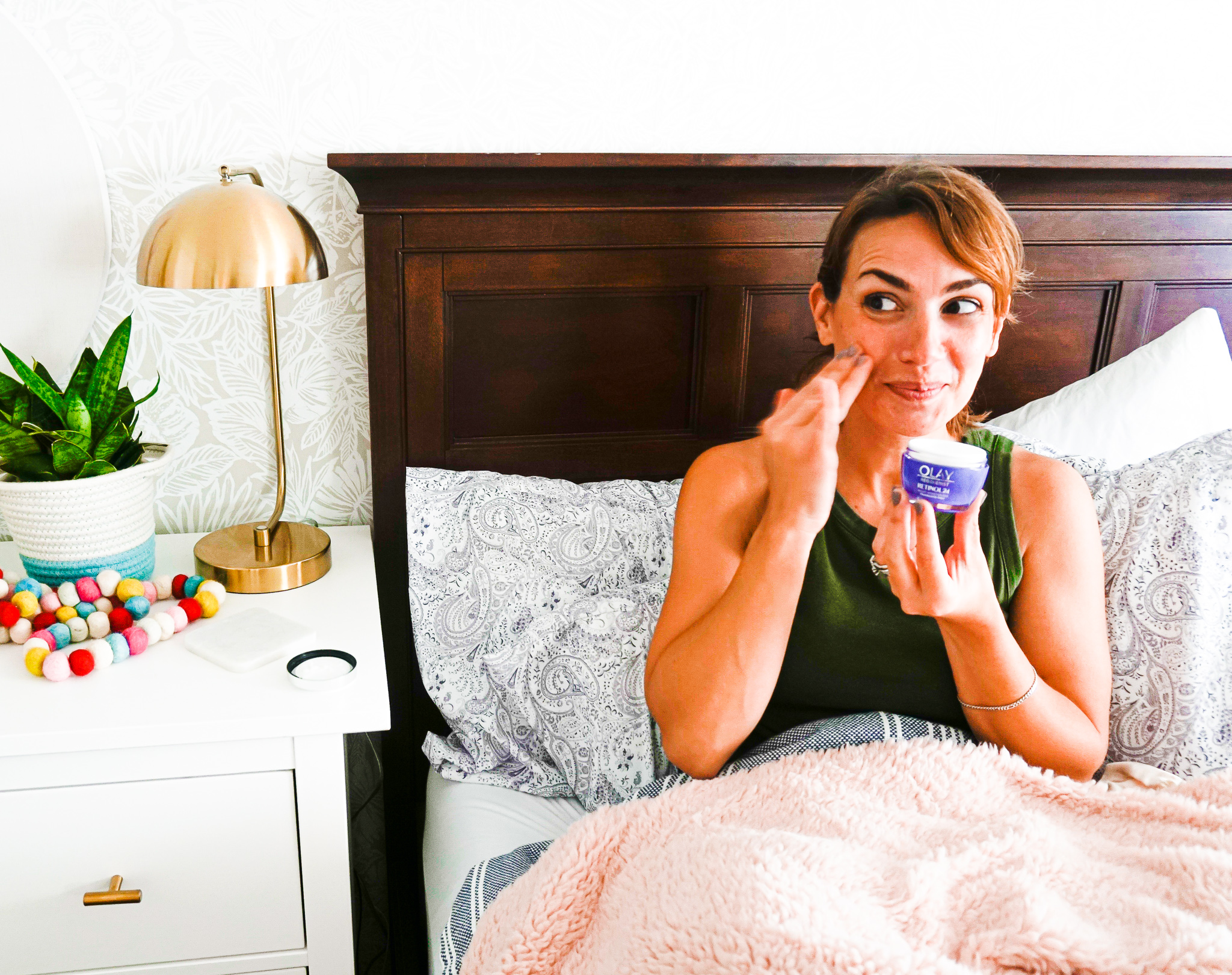 Every night (after washing my face), I religiously put on my Olay Retinol24 moisturizer. It's thick and luscious and feels dreamy on my skin. Even better than how it feels is how my face looks in the morning.
After the very first night of using it, I woke up without sheet lines on my face. Naturally I assumed this was just a random coincidence.
But after using it for the past four weeks, there is no doubt that my skin is changing.
It's brighter.
My pores seem smaller.
No more sheet lines (woo hoo!)
The circles under my eyes even seem to be lessening, and according to my 8-year-old, there don't appear to be as many lines on my forehead. (Although I haven't let him count, so we can't be 100% positive at this point.)
The best part?
My skin hasn't been irritated or dry at all (which was always the case when I would try retinol products in the past.)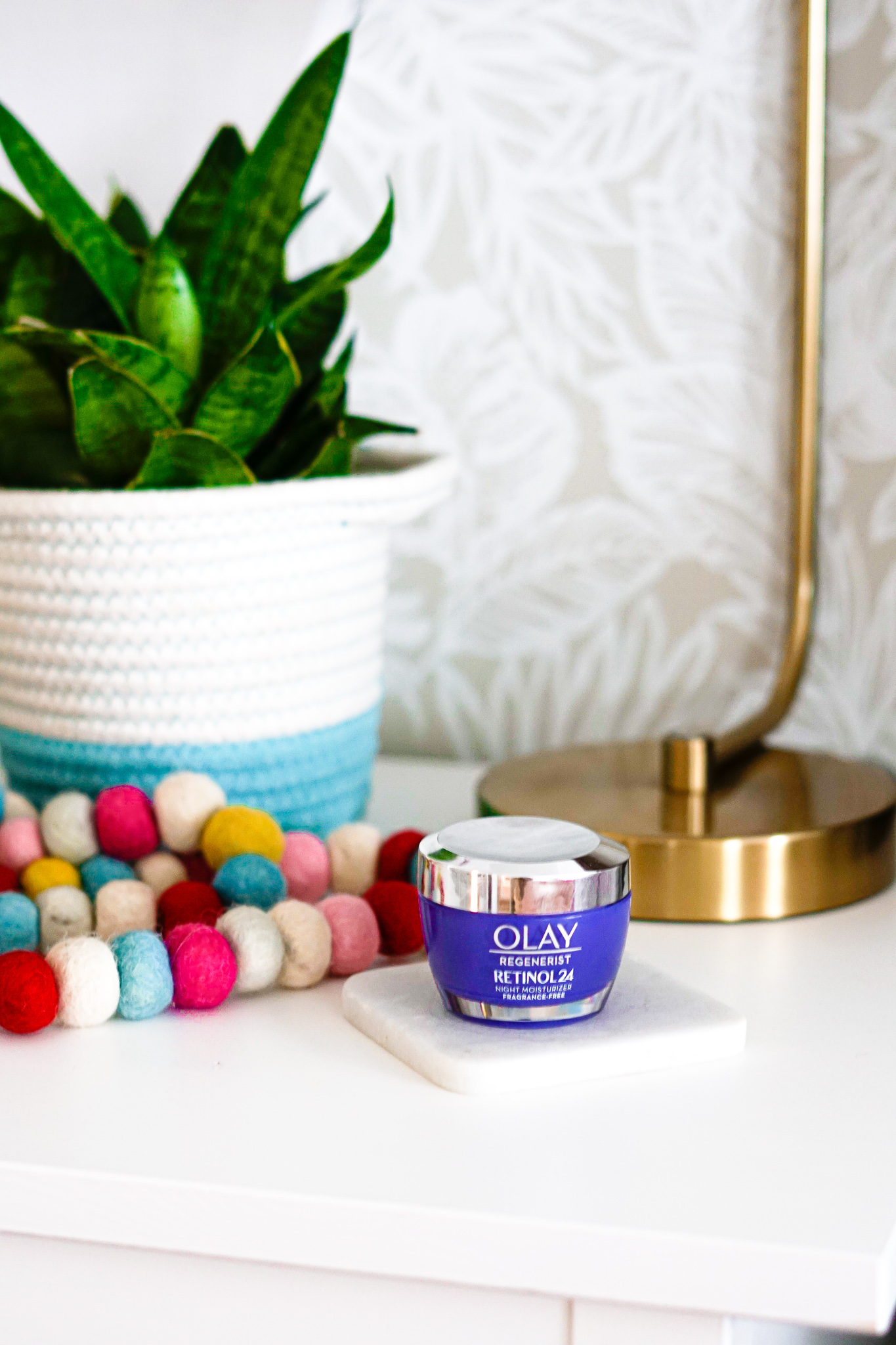 Learning More about Retinol
Retinol is a pretty hot skin care ingredient these days. It's the #1 most-searched skin care ingredient on Google(!), and there have been more than 5,000 new retinol products launched globally in the last three years.
It is said to reduce fine lines and wrinkles while brightening skin, fading age spots and softening rough patches of skin. Sounds too good to be true, right?
Well, in the past, there have been some downsides.
If you've ever tried a retinol product, you've probably had the same experience as more than half of the women that try retinol: irritation, no results or finding the product to be too darn expensive to maintain.
My first experience with a retinol product left me with skin so red and irritated that I had to stop after just a few days.
Luckily, Olay created the Retinol24 collection to provide great results without the irritation.
Learn more about Retinol24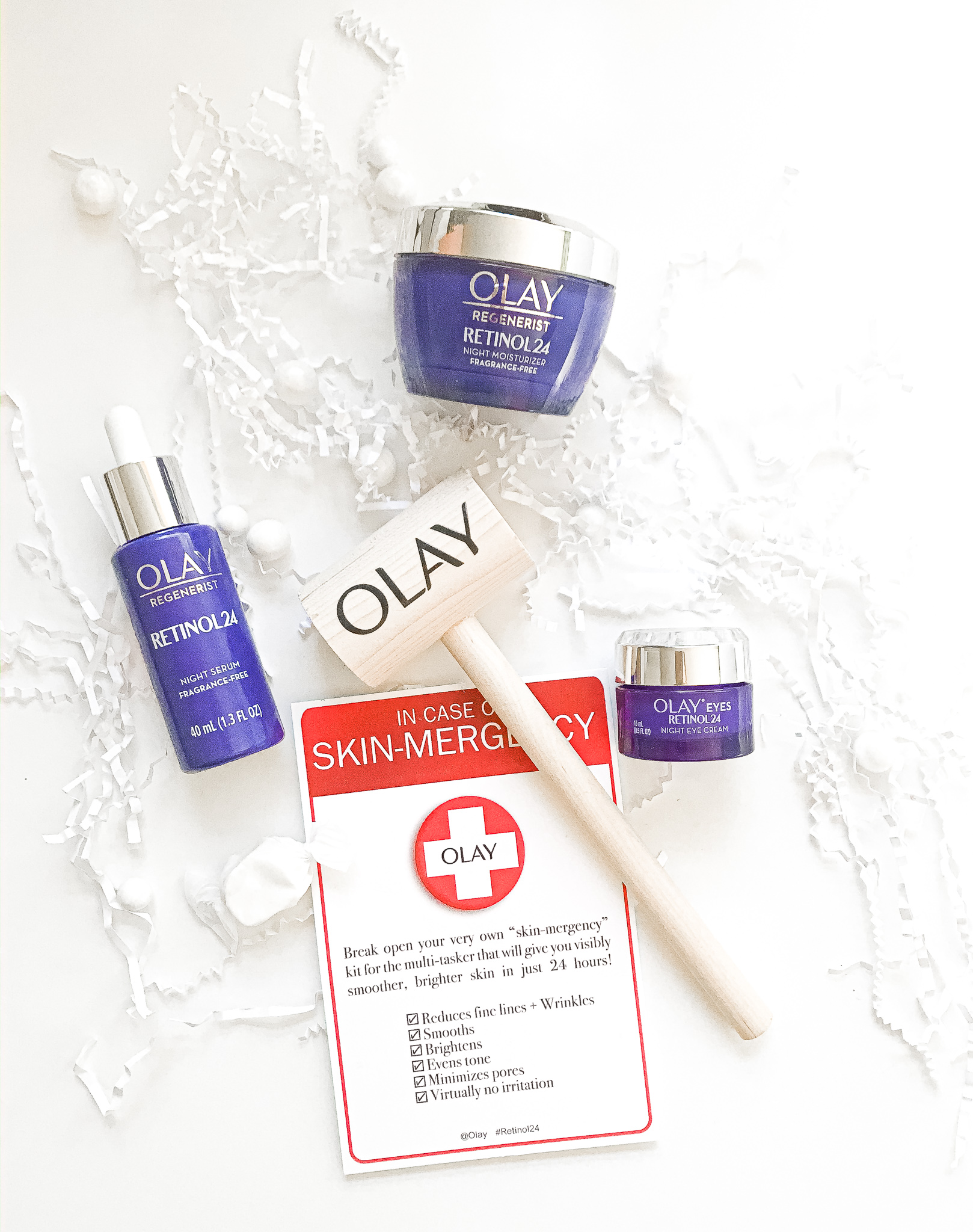 Olay created Retinol24 in three different forms to allow for flexibility within your routine. You can choose the moisturizer, eye cream or serum. They all include Olay's Vitamin B3 plus Retinoid Complex, are non-greasy, fragrance free and 90% of women noticed a positive change in their skin after using any one of these products for four weeks.
Even better, 96% of users didn't experience irritation with Retinol24.
Also - Olay's retinol products are just $28.99. How great is that?!?
Click here to learn more about Olay's Retinol24 collection.
Answering your Retinol Questions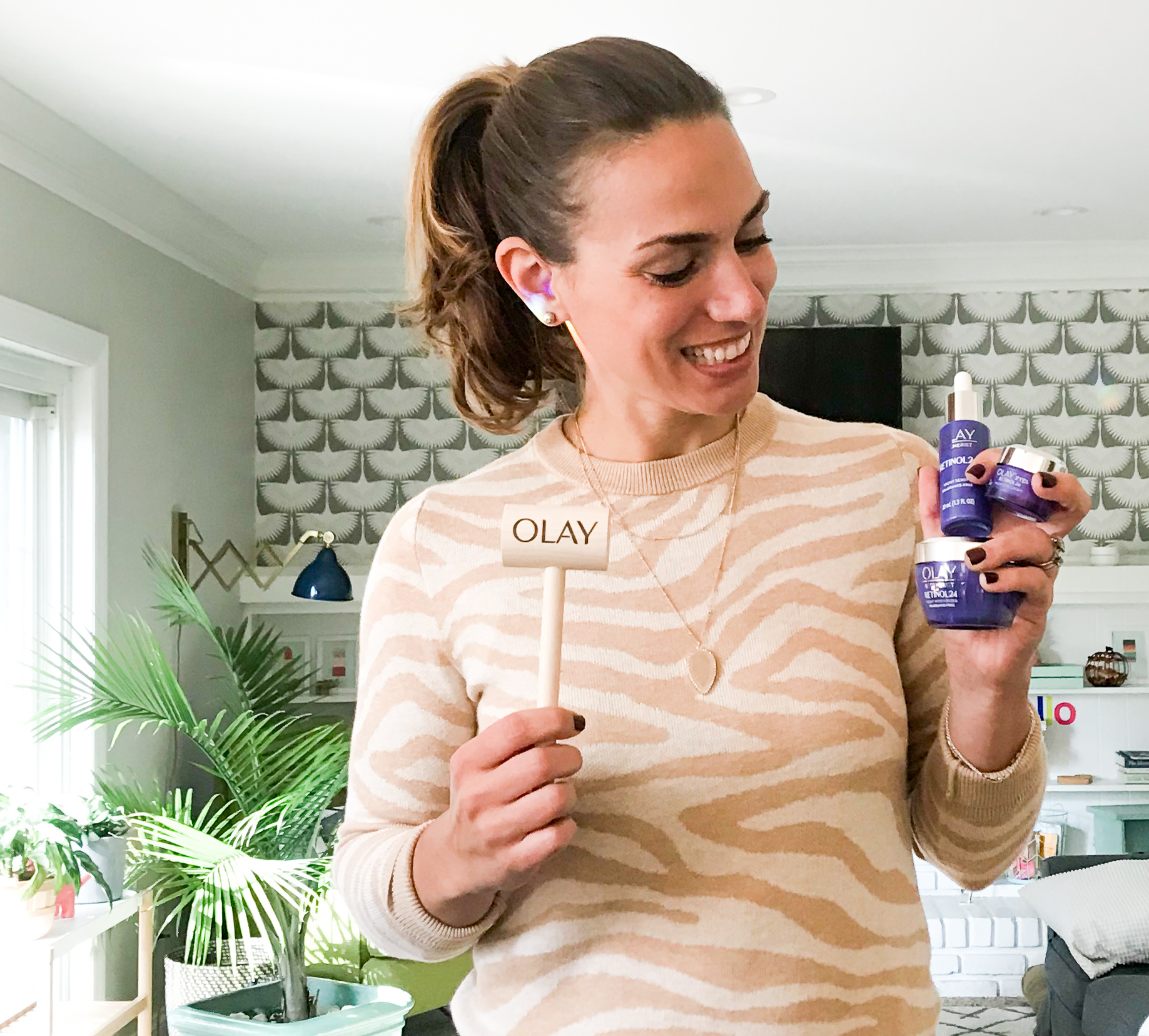 When I shared on Instagram that I was going to start using the Retinol24 moisturizer from Olay, I got tons of DMs - from women sharing their bad experiences with retinol in the past, women asking me to please report back ASAP because they were looking for an affordable option that didn't irritate their skin and women with questions about retinol in general. Here are a few of the most-asked questions I received:
What does retinol do for your face?
Retinol can reduce fine lines and wrinkles, brighten your skin, fade age spots and soften rough patches of skin. My past experience with retinol skincare products left my skin red and irritated, and I've never been able to suffer through a retinol routine for longer than a few days.
Thanks to Retinol24, I have smoother, brighter skin - and no more sheet lines in the morning. (And ZERO irritation, even after four weeks of use).
Some of the younger ladies involved with this campaign (who don't have to worry about things like sheet lines on their face yet) have reported that they don't need to use as much foundation when they put on their makeup.
Which products have the highest amount of retinol?
What I've learned is that the amount of retinol doesn't matter so much as the way it's combined with other ingredients. Apparently retinol is a super difficult ingredient to formulate as it degrades when exposed to air, sun and heat. Olay's proprietary formula remains stable and potent from first use to last. And Olay's formula with vitamin B3 plus retinoid complex hydrates better than the #1 bestselling retinol.
How amazing is that?
Should I use retinol before or after I moisturize?
For me, I've been using the Olay Retinol24 moisturizer, so I use it in place of my moisturizer. But as I mentioned earlier, the Retinol24 collection was designed in three forms to make it easier for you to find the perfect place in your routine.
Moisturizer - use in place of your daily moisturizer (obviously)
Eye cream - apply after your moisturizer
Serum - apply after cleansing your skin, but before moisturizing.
To clarify, you don't need to use all three Retinol24 products. Just choose the one that would fit best within your skincare routine.
Click here to learn more about the Olay Retinol24 collection.
If you start using it, shoot me a message on Instagram (@mylifeandkidsanna) and let me know how it's going. We can celebrate brighter skin and fewer wrinkles together!
This post is sponsored by Olay. All opinions are my own.