1-year-olds
Random Acts of Kindness for Kids
By |
One of my favorite things about kids is their natural energy.
From sunrise (sometimes, quite literally) to sunset, they are constantly moving, wanting to play and be involved. I often wish I could harness some of that – I wouldn't have to worship my coffee pot if I could!
Sometimes, however, it can a little too much. Have you ever said, "I wish I could redirect that energy into something positive!"?
I'm here to help. With this list of 20 Random Acts of Kindness for Kids, they will be using up their energy on helping others! It will make them feel great about themselves, and help others feel good too!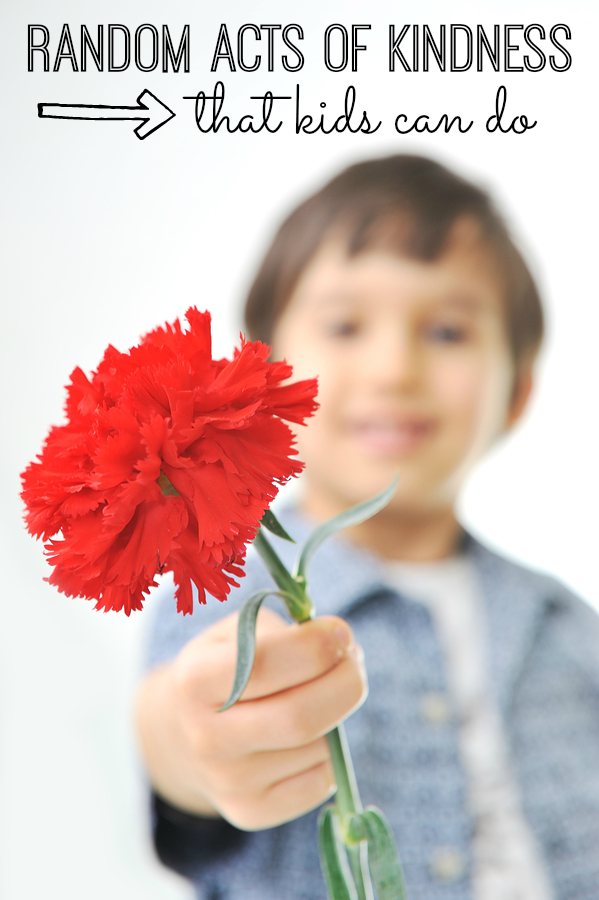 1. Leave a Letter from the Postman from Spoonful
2. The Grocery Store Candy Bar from Happy Home Fairy
3. Service Projects from Kid World Citizen
4. Secret Service Kindness from Be Fickle
5. Library Book Notes from Coffee Cups and Crayons
6. Kindness Cootie Catchers from Coffee Cups and Crayons
7. Leave a Quarter from Tutus & Tea Parties
8. Secret Messages For Friends from The Pleasantest Thing
9. Make Chemo Care Packages from Pennies of Time
10. Pass Out Toys from Moments a Day
11. Busy Books from Pennies of Time
12. Encouragement for Food Bank Recipients by Curly Birds
13. Teacher's Supply Box from The Educator's Spin On It
14. Tree Tag for Neighbors from
15. Burying Treasure from Pennies of Time
16. Happy Sidewalks from Pennies of Time
17. Picking up the Park from Kidding Around Greenville
18. Homeless Care Kits from Pennies of Time
19. Decorate Sanitizer for Nurses from Frogs and Snails and Puppy Dog Tails
20. Happy Notes from Coffee Cups and Crayons
What are some ways you encourage your kids to do good deeds?