Crockpot
Quick & Easy Mealtime Solution for Moms
By |
As a mom, I'm always looking for quick and easy mealtime solutions. I want something that is super fast to make, requires few ingredients and is enjoyed by everyone in the family.
We have a handful of quick meals that fit this description, but this is by FAR my family's favorite.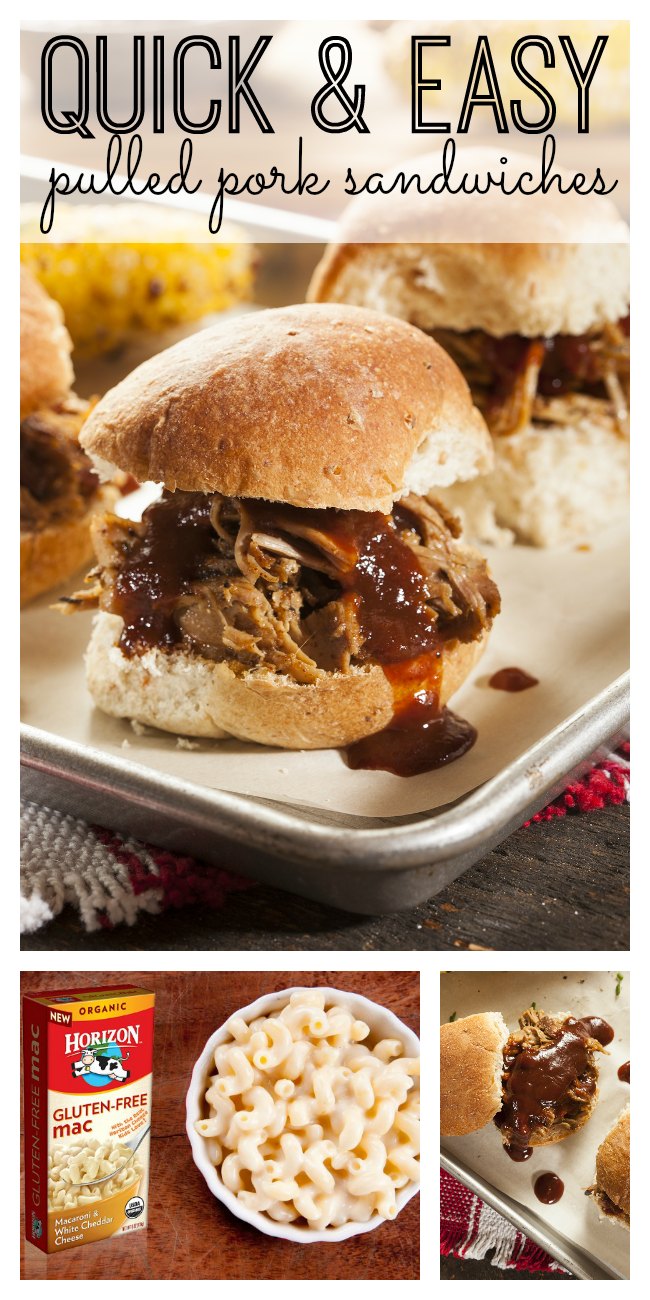 At least once a week, I fire up my crockpot and dinner is ready at 5:30 (and I only have to spend about 15 minutes in the kitchen.)
Now that's what I call a mealtime solution!
I've been making this dinner once a week for over two years now, so I was thrilled when Horizon reached out and asked me to share a favorite mealtime solution for moms.
It's like they were in my kitchen and knew that I was using their products all the time!
Follow the steps below to have dinner on the table in NO time.
Pulled Pork Sandwiches
These simple sandwiches will have everyone at your table begging for more!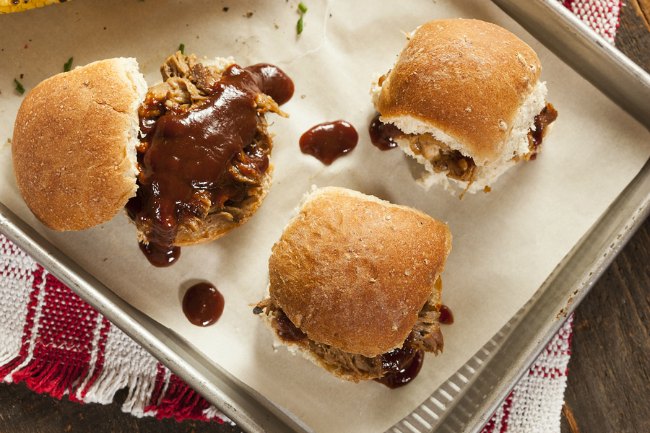 Ingredients
Pork – look for a 4 1/2 – 5-pound boneless pork shoulder (also known as pork butt)
Bottle of your favorite barbecue sauce
Sandwich buns or sliders
Directions
Place the pork in your slow cooker (remove any netting beforehand.)
Pour the entire bottle of barbecue sauce on top.
Cover and cook on high heat for 6 – 10 hours. (I usually do 6 hours, but the longer you let it cook, the juicier the meat will be.)
Once the pork is nice and tender, move it from the crockpot to a cutting board. Using two forks, shred the pork.
Scoop the pork onto the sandwich buns or sliders.
Top with the barbecue juice from the crockpot and enjoy!
Corn on the Cob
Corn on the cob is a summertime favorite at our house! And it's so simple to make!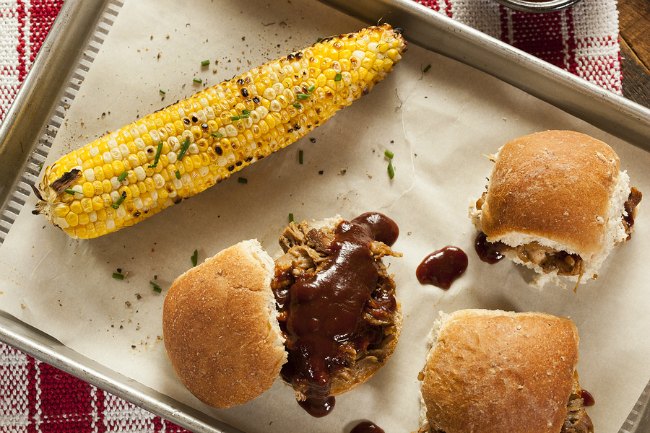 Ingredients
Corn on the cob (husked)
Salt and Pepper to taste
Directions
If it's grilling weather, we always try to prepare our corn on the grill. There are several ways to do this, but we like to husk the corn, brush it with Horizon Organic butter, salt and pepper, then wrap it in aluminum foil.

Grill on a 400 °F grill for 15 – 20 minutes, turning occasionally.
If the grill isn't an option, I get a pot of water boiling, add my husked corn, cover the pot, turn off the heat and let it sit for 10 minutes.
Then I brush the corn with Horizon organic butter and add salt and pepper to taste.
The Best EVER Macaroni and Cheese
Horizon Macaroni and Cheese has become a staple at our house – and I can oftentimes be found whipping up a batch before school to pack in lunches. (It's their favorite!)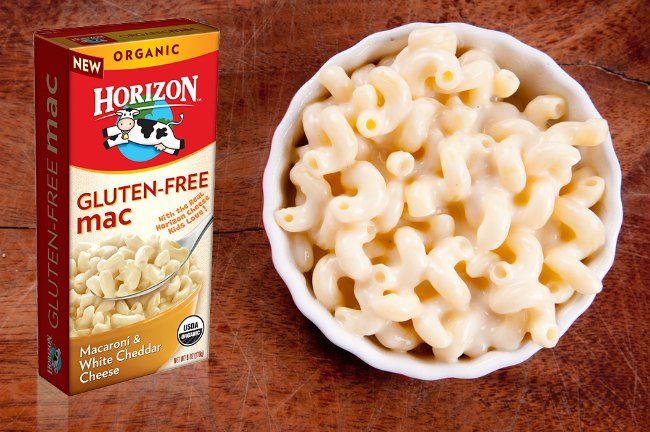 It's also our favorite side dish when we make pulled pork sandwiches.
Ingredients
Directions
Prepare the Macaroni and Cheese according to package instructions – using the butter and milk as called for.
OPTIONAL: This Mac 'n Cheese needs no extra help from me, but sometimes I like to sprinkle a little shredded Monterey Jack cheese on top and bake it in the oven at 350 just until the cheese is melted. My kids think this is our family secret to making the best Macaroni and Cheese EVER.
I don't tell them that it's really Horizon that's making the best Macaroni and Cheese EVER. Shhhhh!
Why I Love Horizon
When given a choice, we always choose Horizon products at our house. The kids love their products, and I love feeding my kids food that I can feel good about.
We've been using their milk, cheese and butter for years, so I was thrilled when they launched Macaroni and Cheese as well as an entire snack line.
My kids are eating more Horizon products than ever before, and as a mom, that's something I feel really good about! Click here to see all of Horizon's newest products.
Looking for More Mealtime Solutions for Moms?
Be sure to follow the Horizon Mealtime Solutions board on Pinterest for more great ideas!
Follow Horizon Organic's board Horizon Mealtime Solutions on Pinterest.


And be sure to follow Horizon on Facebook and on twitter for more great ideas, coupons and deals.
This is a sponsored conversation written by me on behalf of Horizon Organics. The opinions and text are all mine.