Summers are for going to the pool.
They're for taking family hikes and canoe trips.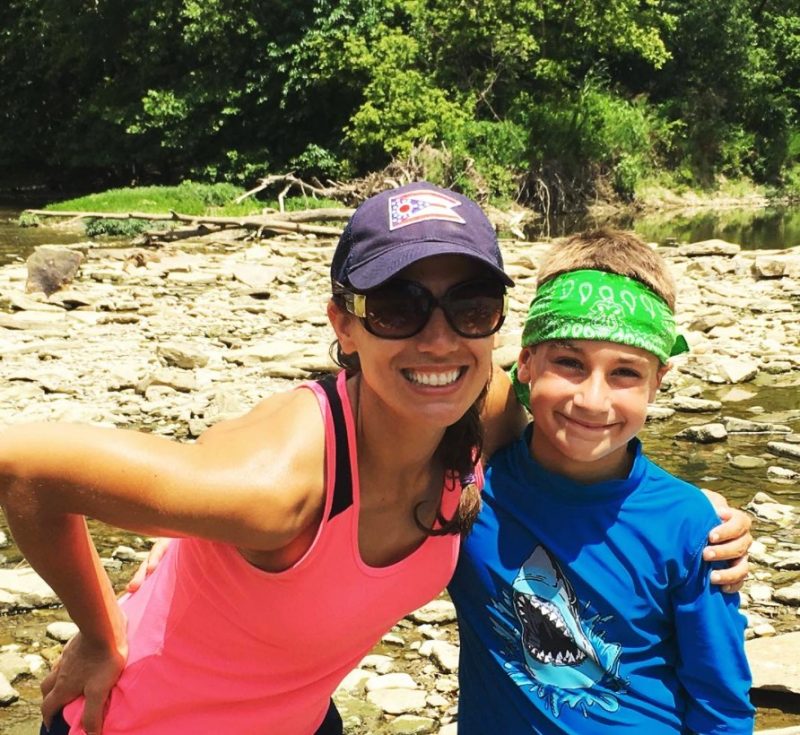 They're for campfires and friends and sparklers.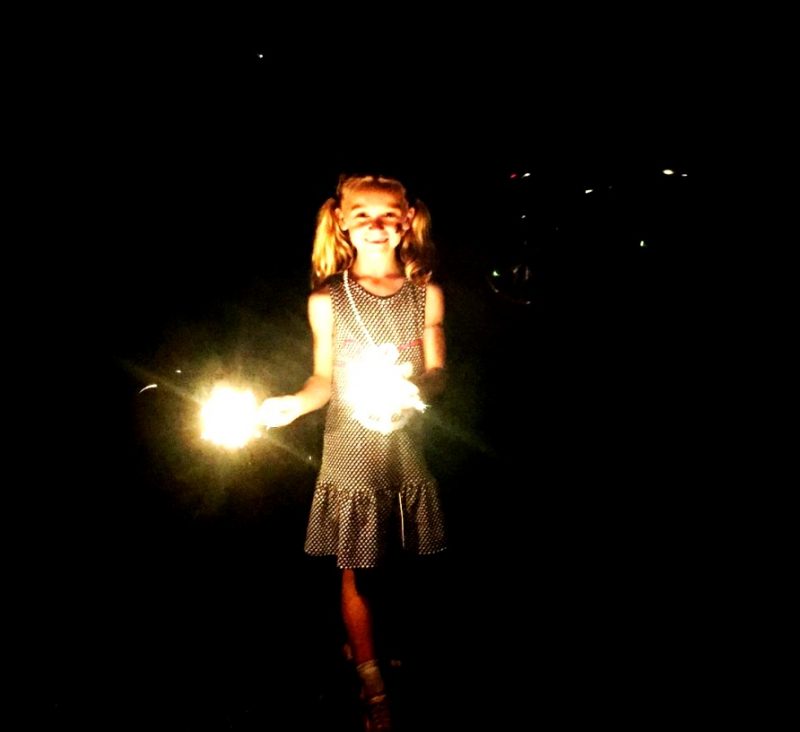 But none of those things can happen without one very important ingredient.
COFFEE.
Summer cannot happen without COFFEE.
At least at my house anyway.
So when Folgers® reached out and asked me to help spread the word about their brand new Perfect Measures® Coffee, I was thrilled.
Introducing Perfect Measures® Coffee from Folgers®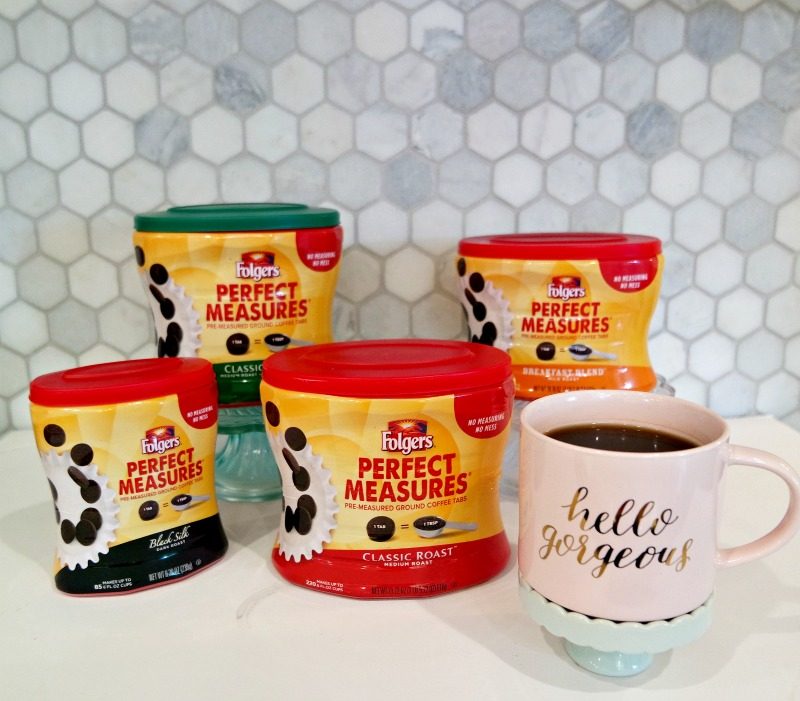 Folgers® has simplified our mornings by creating premeasured tabs of 100% pure ground coffee, so we can brew the perfect pot every single time.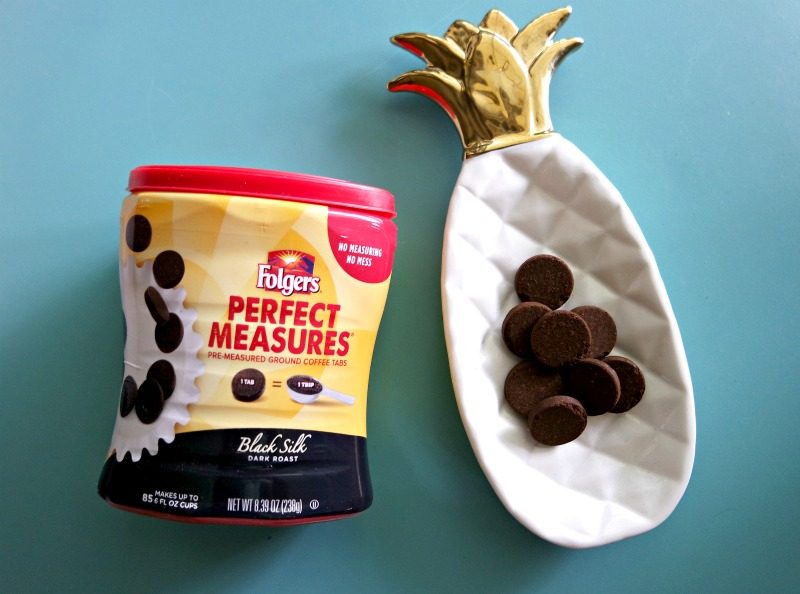 No more measuring. No more spilled coffee beans. No more hassle to make the perfect pot of coffee. Simply drop in your desired number of coffee tabs and get it right.
Personally, I like six tabs per pot. Even Steven prefers 8 – 10 tabs per pot. Folgers says not to use less than four tabs. You can learn more about all of that here.
Having a More Productive Summer Thanks to Folgers® Perfect Measures®
Now that the kids are home for the summer, things are a little hectic. They go to camp a few days a week and stay home with me the other days.
On ALL of the days, I need to get some work done. We have a dog to walk (and play with). We have a house to (hopefully) keep from turning into a complete pigsty.
Oh yeah – and we also want to do all that fun stuff that happens in the summer.
Our typical mornings look a lot like this: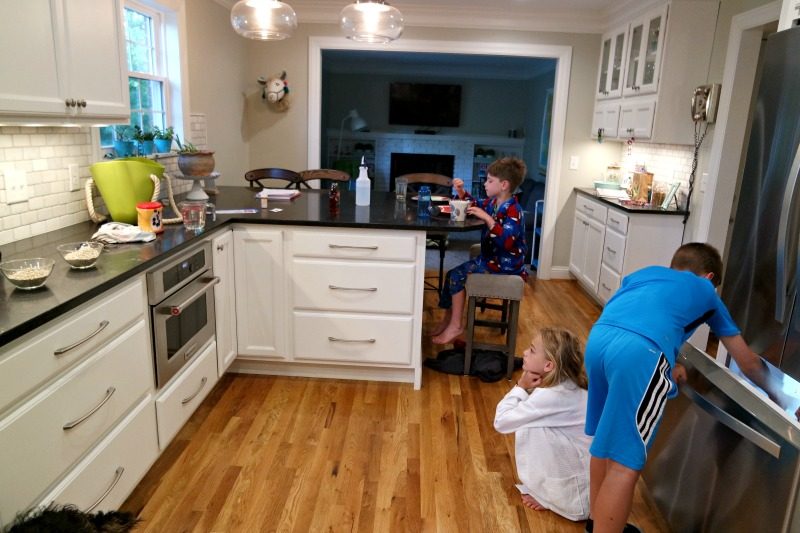 Kids are trying to get their own breakfasts.
Alice is randomly sitting on the floor.
Simon threw his jacket under the stool the night before, and it's still there. (And why was he wearing his jacket in the summer anyway?)
The counters are cluttered.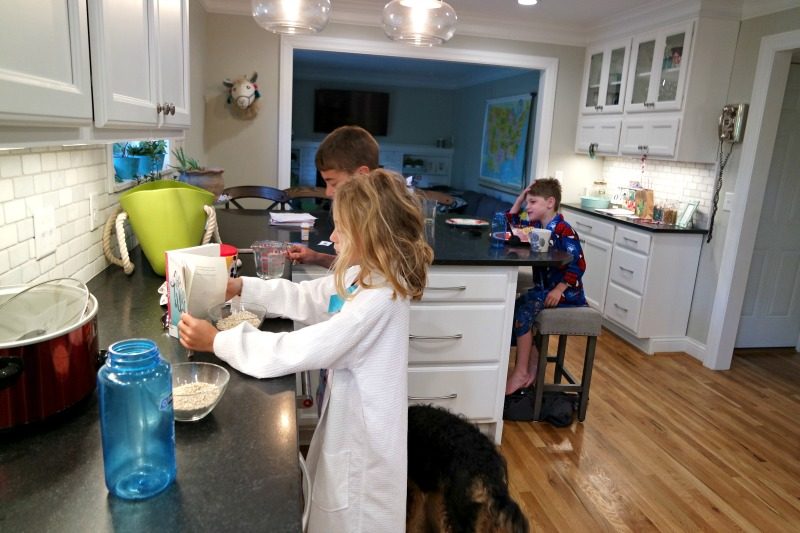 There's a dog hoping to find some crumbs.
And if I try to encourage the kids to move a little faster so we can get to camp on time or start our summer fun a little earlier, they never seem to hear me.
And – yes – Alice is trying to read a book WHILE making herself breakfast. (But at least she's not sitting on the floor anymore.)
For the first couple of weeks after school got out, I drove myself crazy in the mornings. I would start each day with a huge list in my head of everything that needed to be accomplished.
And then I would watch my kids move in slooooooooooow motion getting ready.
So I would ask them a million times to eat breakfast, get dressed, pick up their rooms, walk the dog…
It drove me nuts.
And I'm pretty sure it drove them nuts too.
Introducing Routines and Chores
I realize that routines and chores are not something that I invented. But I have to say that they have really saved our summer.
Now, each kid has a ring of laminated routines that they can check off with a dry erase marker.
I included morning routines, bedtime routines and routines for when we leave the house or arrive home (like wash your hands, put your shoes in the closet so the dog doesn't eat them, etc.)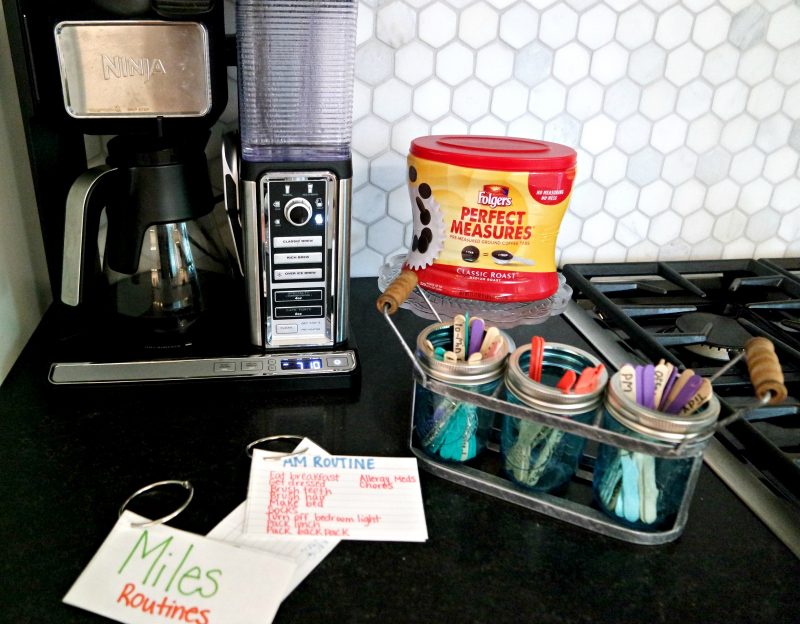 They're not fancy, but they work.
Now, instead of me reminding them over and over and over to brush their hair or get dressed or put on socks, I can just tell them to go through their morning routine.
And they actually do it.
Part of their morning routine includes CHORES!
We painted one end of several popsicle sticks a different color for each child and wrote their chores on the other end. Each morning, they start out with all of their chores facing up in a mason jar. As they finish each chore, they flip it over so the paint side is up.
Everyone has to do things each day like pick up their room, put away their clean clothes, play with the puppy and offer to help.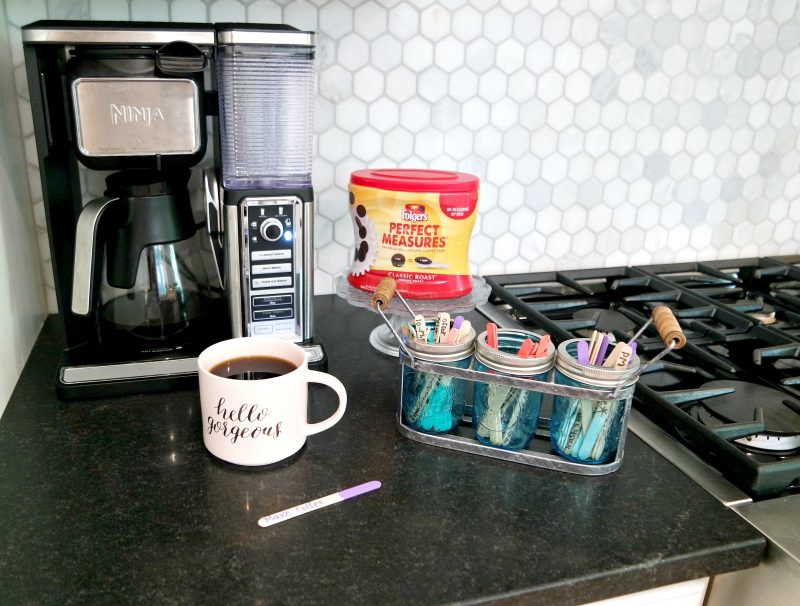 Each week, they draw popsicle sticks for bigger household chores that are their responsibility until we draw again. This includes things like watering the flowers, cleaning the bathroom sinks, emptying and loading the dishwasher and picking up the dog poop in the backyard.
Guess what else is included?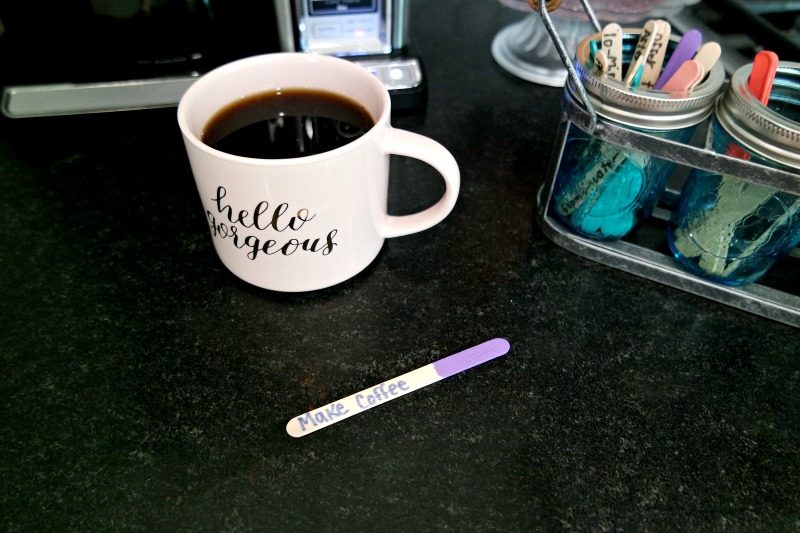 Yes, thanks to Folgers® Perfect Measures®, the kids are now making the coffee for me every morning.
Even my 6-year-old is able to brew the perfect pot.
He just fills up the water reservoir, puts six premeasured coffee tabs in the basket, and turns it on.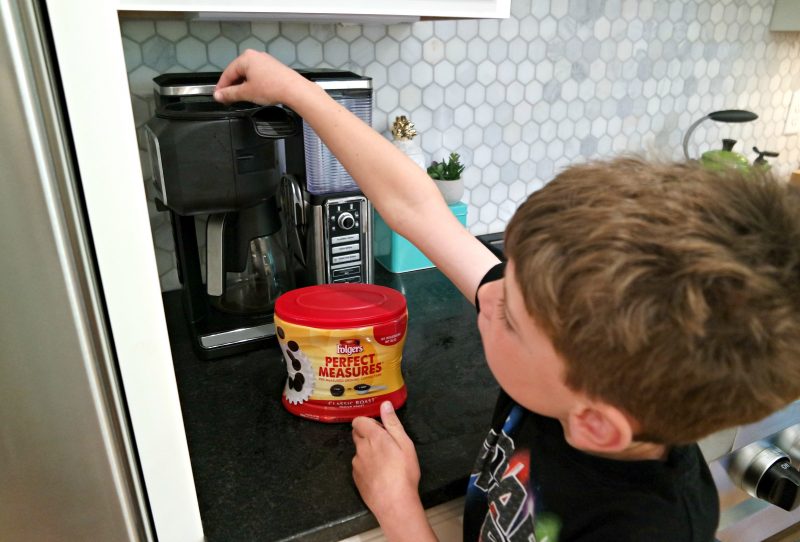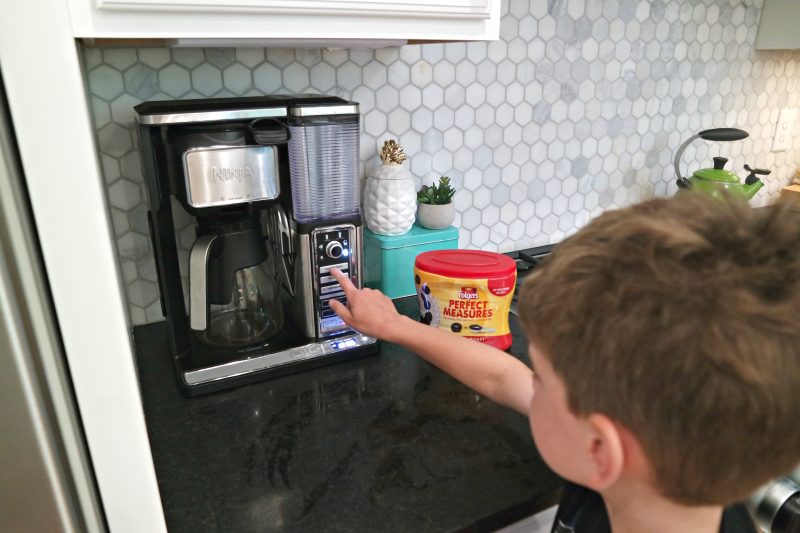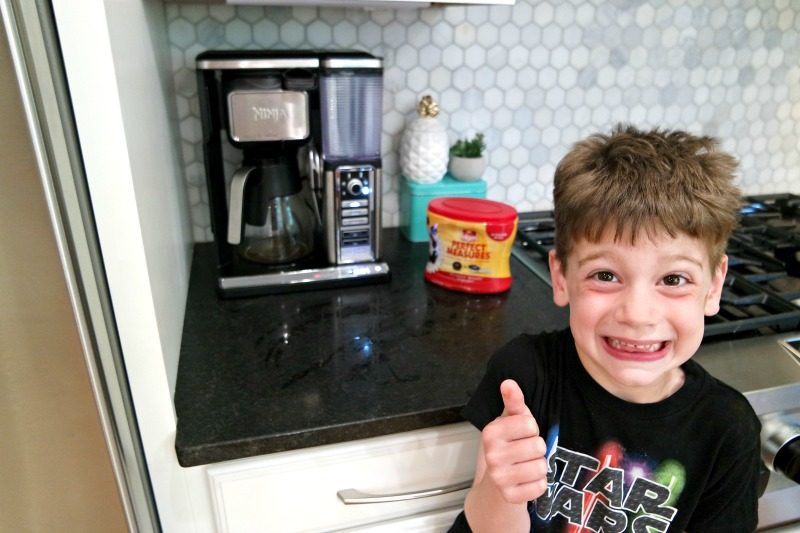 Now, I greet my kids in the kitchen each morning, and I remind them to go through their routines.
Then I grab my perfectly-brewed cup of coffee and map out a plan for the day – and even get a little work done before everyone is through their routines and ready for some summer fun.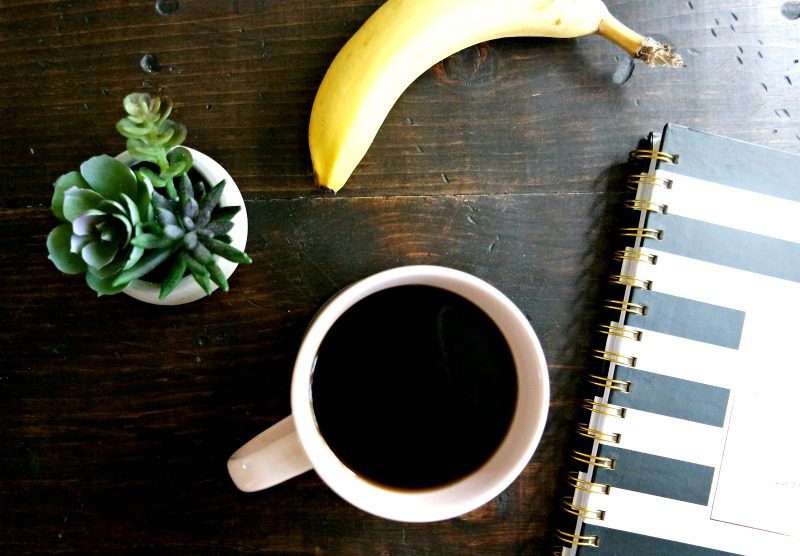 Learn More About Folgers Perfect Measures
Maximize your morning by choosing Folgers® Perfect Measures™ to make your perfect pot of coffee, every time.
Made with 100% pure coffee (no additives!), Folgers Perfect Measures coffee tabs redefine the morning coffee routine and take the guesswork out of brewing a consistent, great-tasting pot of coffee every morning.
To learn more, go to Facebook or visit www.folgerscoffee.com for a special offer.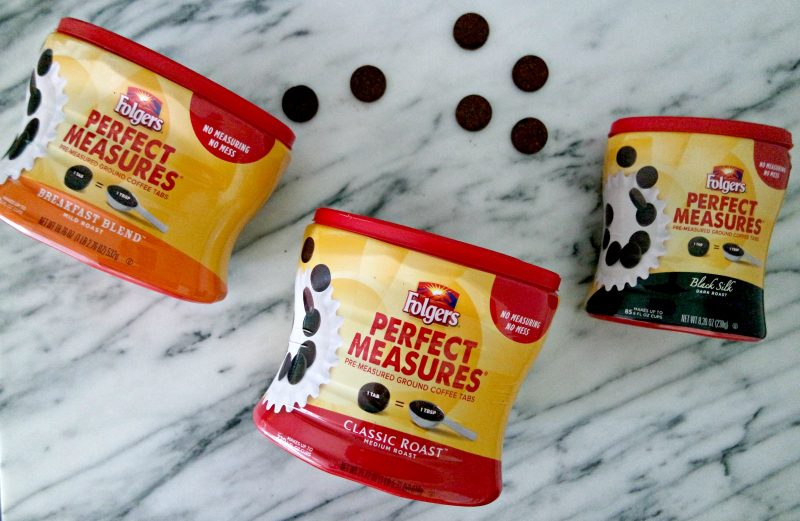 Cincinnati Coffee Lovers Unite!
According to an online survey of 200 coffee drinkers in Cincinnati fielded by SSI on behalf of Folgers, we Cincinnatians love our coffee!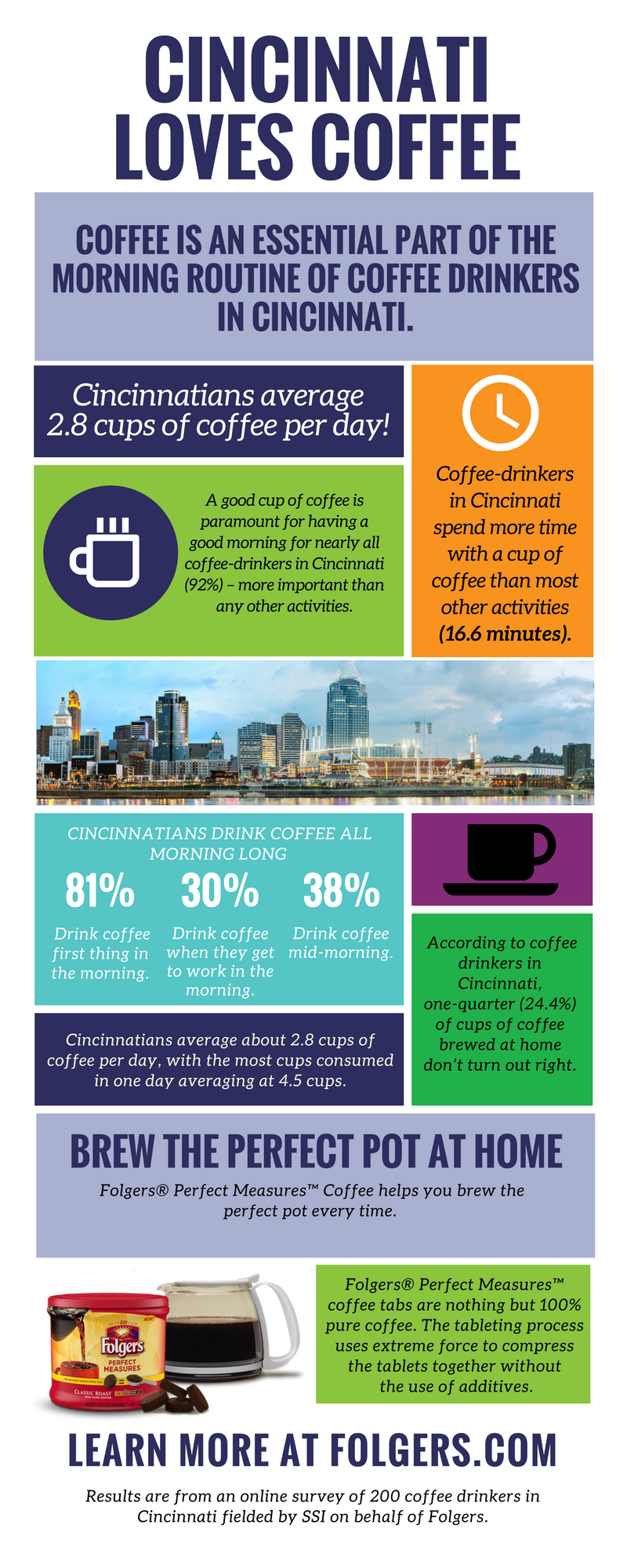 This is a sponsored conversation written by me on behalf of Folgers® . The opinions and text are all mine.