Laughs
Parenting Like the French
By |
I read an interesting article today, and I called Even Steven at work.
Even Steven: Hello?
Me: It's me. I just read this article, and we need to start acting more French.
Even Steven: Really? What did you have in mind?
Me: Oh my gosh – NOT THAT! This lady wrote a book about how the French are better parents than us and in this article she shared a few reasons why.

Even Steven: Do you really think the French are better parents?
Me: Well – on days like today – I think EVERYONE is a better parent than me. Whether they're French or in prison or whatever – they're better than me.
Even Steven: Okay. We can give it a try if it will make you feel better.
We spent the rest of the day trying our best to parent like the French.
We spoke only in French
Well – Even Steven spoke in French.
I spoke Spanish with a French accent, "Necessito ir al bano?"
We ate French Fries for dinner
If we're going to be French, let's be French! Despite their confusion over what we were saying to them all night, the kids really enjoyed dinner.
They wore berets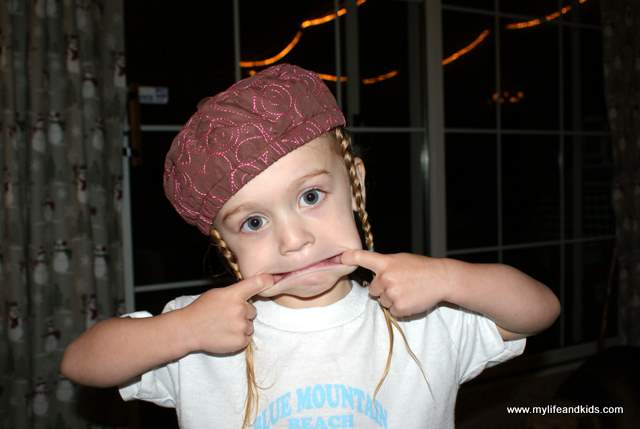 After our evening of parenting like the French, I can say that there was no significant change in behavior.
Alice cried after pooping when she realized it didn't come out with polka dots.
Miles continued to ask us what comes after eleventeen.
And Simon spent the evening yelling at us – (Even Steven is positive he understands French.)
But we've decided to give being French a few more days before we give up altogether.