Laughs
Behind the Scenes of a Pageant
By |
In case it's not completely obvious, I participated in a "Scholarship" Pageant during my senior year of high school. To be specific, I competed in the Miss Jackson Rosequeen pageant. Had I WON – I would have gone on to compete in the Miss Michigan pageant. And – had I won THAT – I would have gone on to compete in the Miss America Pageant. (Not to be confused with Miss USA – owned by Donald Trump.)
So – basically – I was only two pageants away from competing in the official Miss America pageant. But – I guess that means everyone is only two pageants away from competing in the official Miss America pageant…
Anyways – I was 3rd runner-up – which Even Steven loves to remind me actually means 4th place. Whatever…
A few fun facts about pageants:
There is a preliminary competition. A one-day competition was held to narrow the pool down to 10 semi-finalists. We "competed" in swimsuit, evening gown, talent and interview. I use the term compete loosely because no one really had a clue what they were doing.
The 10 semifinalists met every week for months to practice for the actual pageant. We practiced our group dance numbers and the interview portion. We always practiced our talents in front of each other. By the time the pageant came around, we were old friends. We practiced our walks and gave each other feedback.
We had  dress rehearsal the night before the pageant that our families were allowed to come to.
A salon did our hair and makeup backstage. Fake eyelashes were required. As was a TON of makeup and lots of hairspray.
This was before nude shoes existed, so we were all required to purchase matching white high heel shoes. They were spray painted nude. We wore them with our swimsuits to make our legs look longer.
Our swimsuits were purchased for us – we were not allowed to choose the style or the color. They were all one-piece.
The flat-chested girls (myself included) were given Nerf basketballs to stuff our swimsuits with. You cut the ball in half and hollow it out – it makes the perfect padding for a swimsuit.
The larger-chested girls bound themselves with duct tape. OUCH!
There's a product called Bikini Bite. It comes in a roll-on applicator – you roll it on your bottom to keep your swimsuit from riding up. It really worked!
We knew the interview questions before the competition – but we didn't know who was going to get which question.
The roses that they give the runners-up and the winner are fake.
The trophies are real. I keep mine on my washing machine.
You can earn college scholarship money. I won $500 just by making it into the top 10. I think the winner won $10,000.
You can participate several times. Some of the people that placed ahead of me had competed in this same pageant for three years (21 was the age cut-off).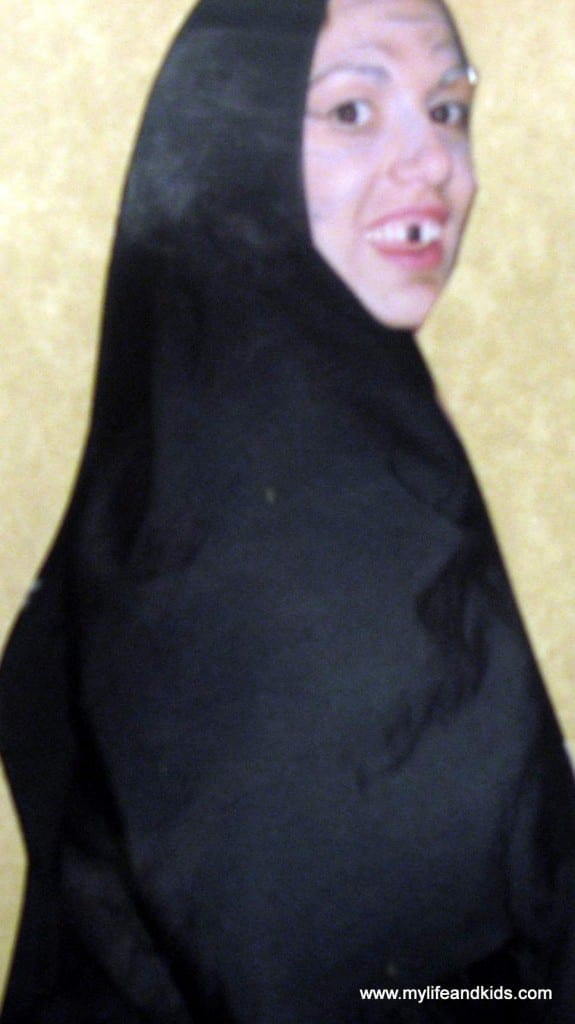 You score better if you have a "traditional" talent – like singing, dancing or playing an instrument. Dressing up as the old lady from Fiddler on the Roof with a padded bottom and a blacked out tooth – and acting out a scene – isn't quite as appealing as someone wearing an evening dress and singing opera. (Just a tip.)