Over the last 10 years, we've painted or remodeled every single bit of our house.
Except for our upstairs hallway.
It's long and dull and boring.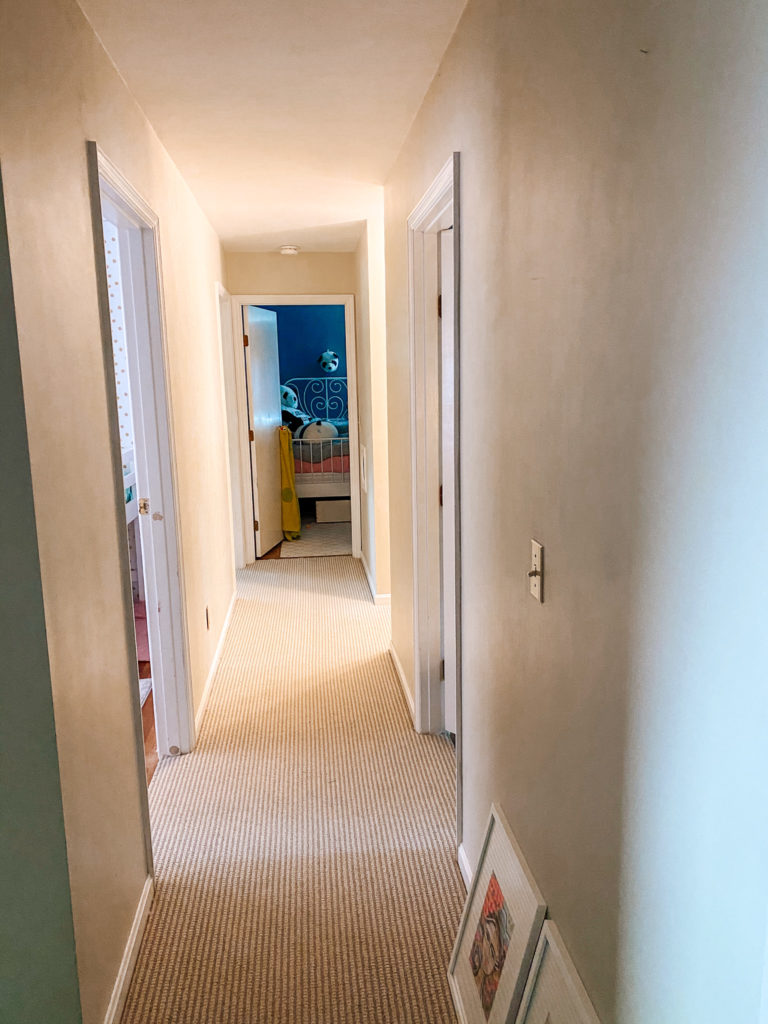 For the most part, this has not bothered me. It's just a hallway that very few people ever see. But when we began staying home during quarantine, I began obsessing over the dullness of this hallway. (It felt easier obsessing over our hallway than the state of the world.)
I thought about painting it or adding board and batten. But I knew that I really wanted to have fun with it and add wallpaper.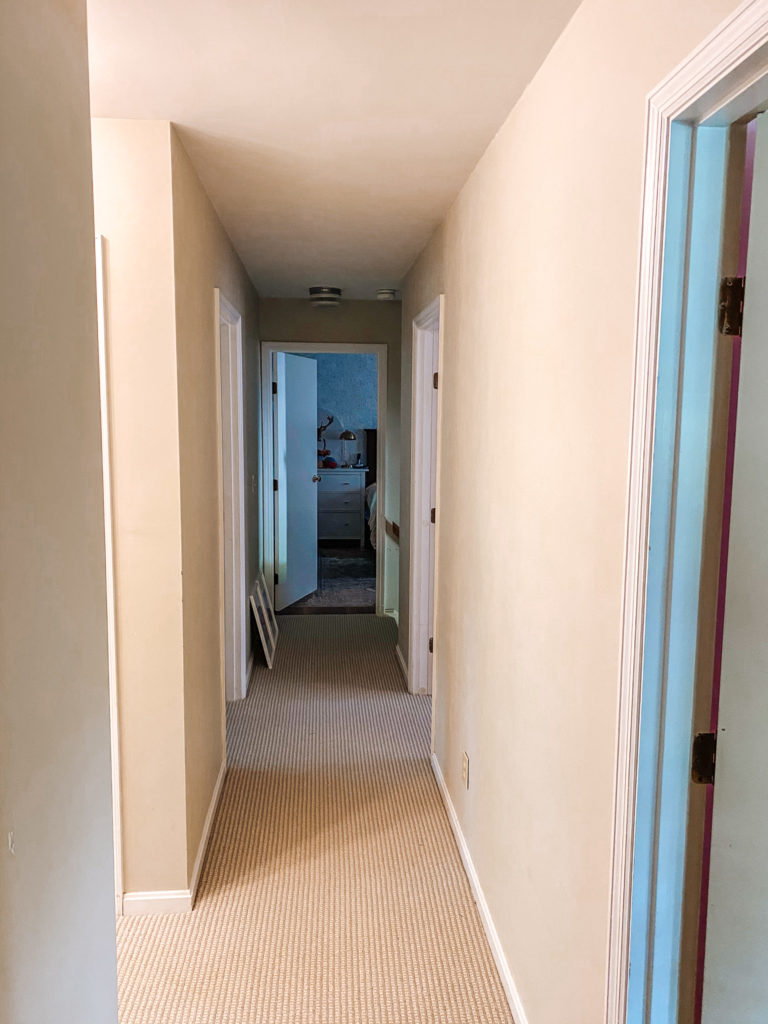 So when Limitless Walls asked if I had a project that I could use peel and stick wallpaper on, I knew the makeover for our hallway was ON!
Working with Limitless Walls
Unlike my other projects with peel and stick wallpaper, Limitless Walls offers a more personalized experience. You can work with a designer that can send you options based on your space, you can upload your own design, or you can choose from their MILLIONS of options.
Truly - the hardest part of this entire process was choosing the design. They really do have limitless options.
With the help of friends, I narrowed my choices down to these options: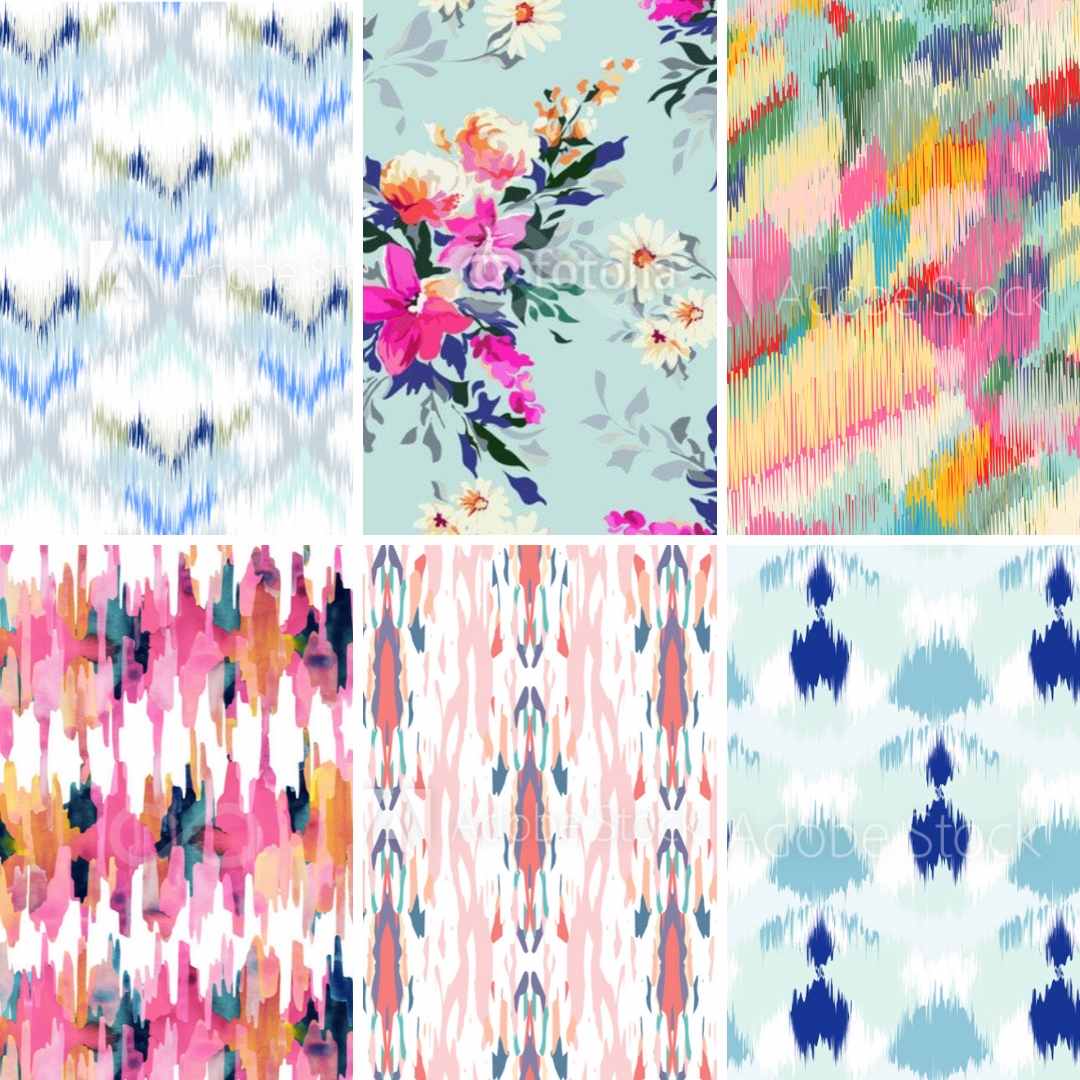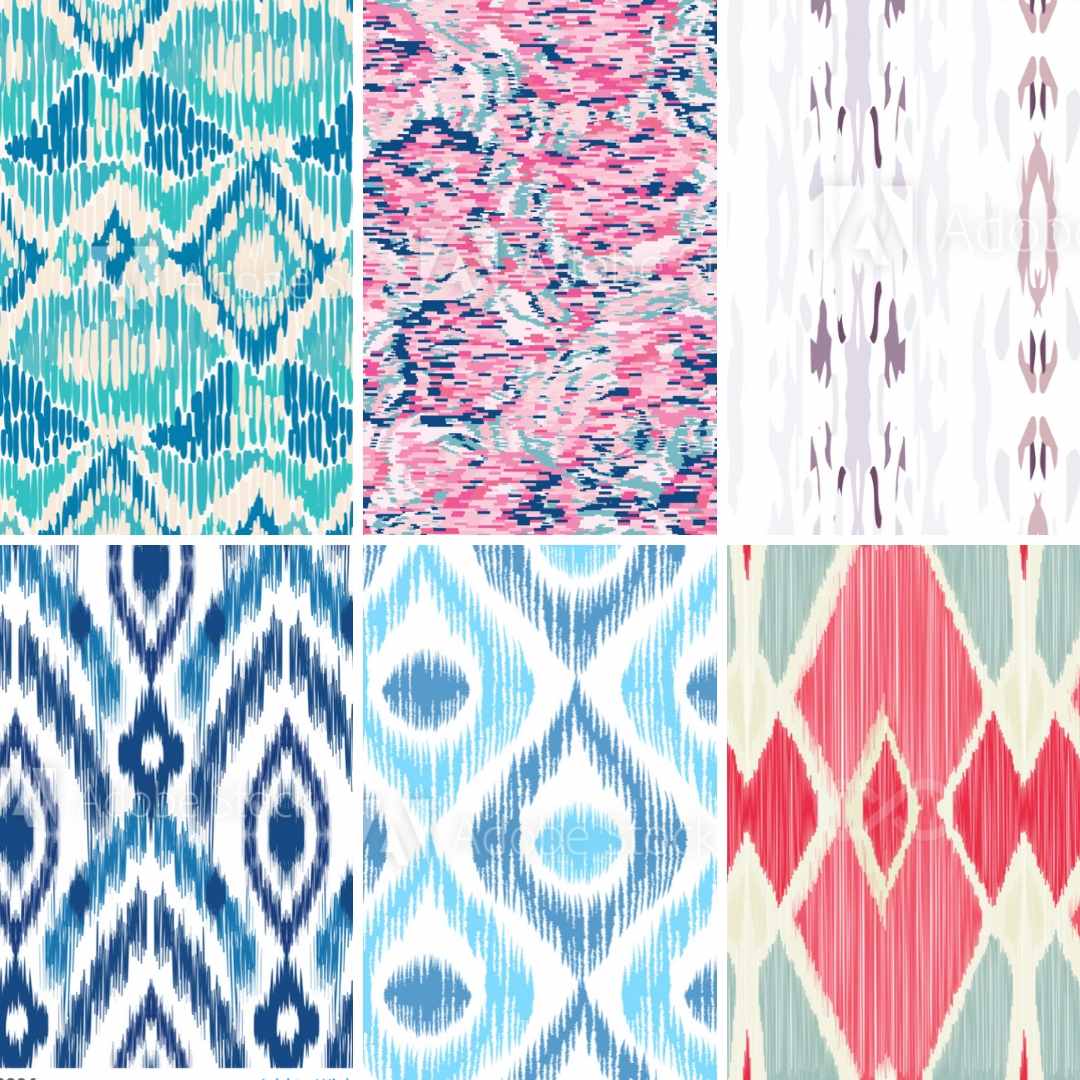 While I wanted to have as much fun as possible with the space, Even Steven said there was only one pattern he could live with.
With that choice made, I sent my measurements off to Limitless Walls. They sent me a mock up so that I could choose the size of my pattern, and then they printed my wallpaper and mailed it to me.
The entire process was completely painless (except for trying to narrow down my choices).
When the paper arrived, I received 11 panels all cut to 8 feet in length. Each panel was labeled so that I could easily match up the pattern without any room for confusion.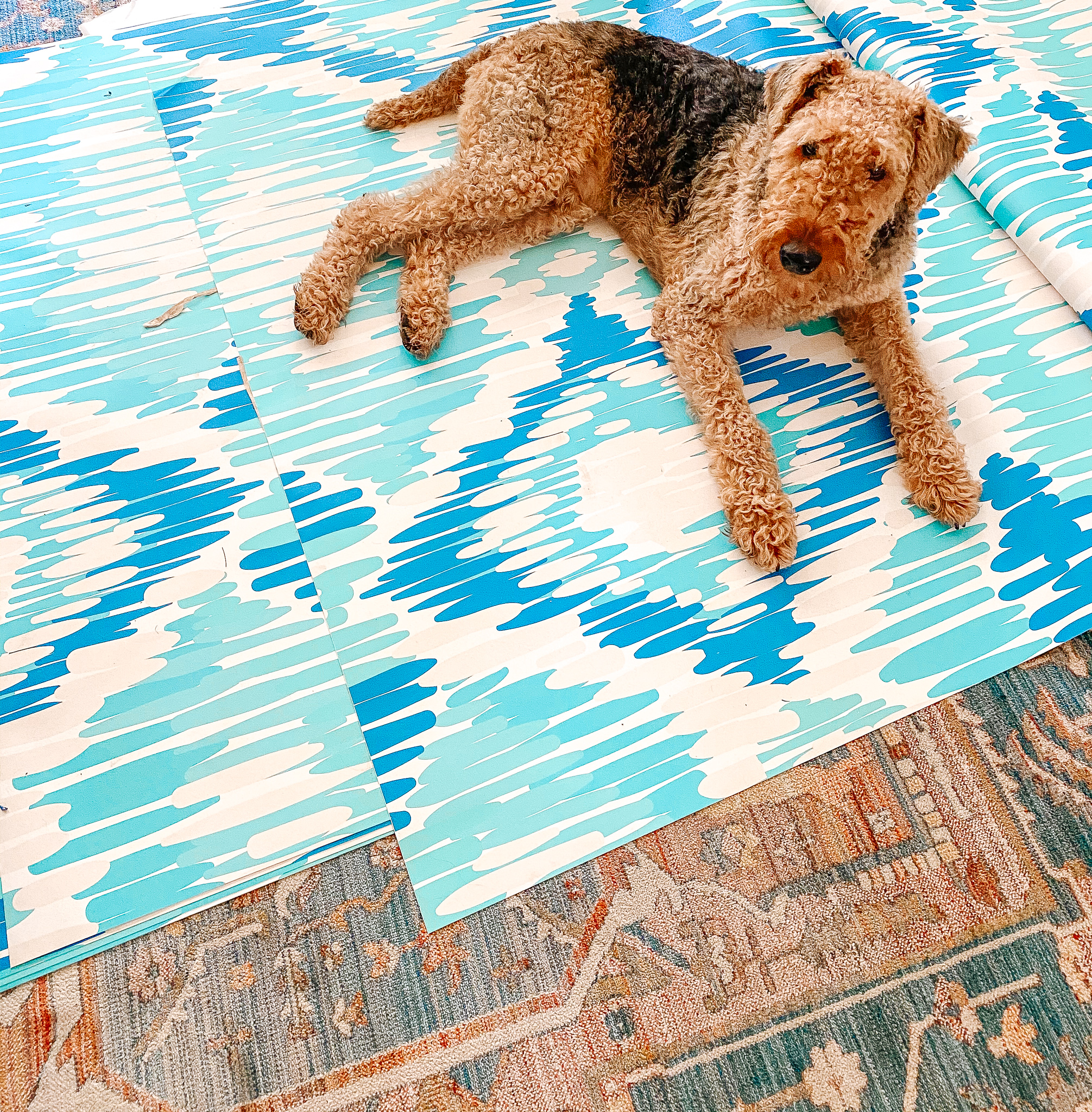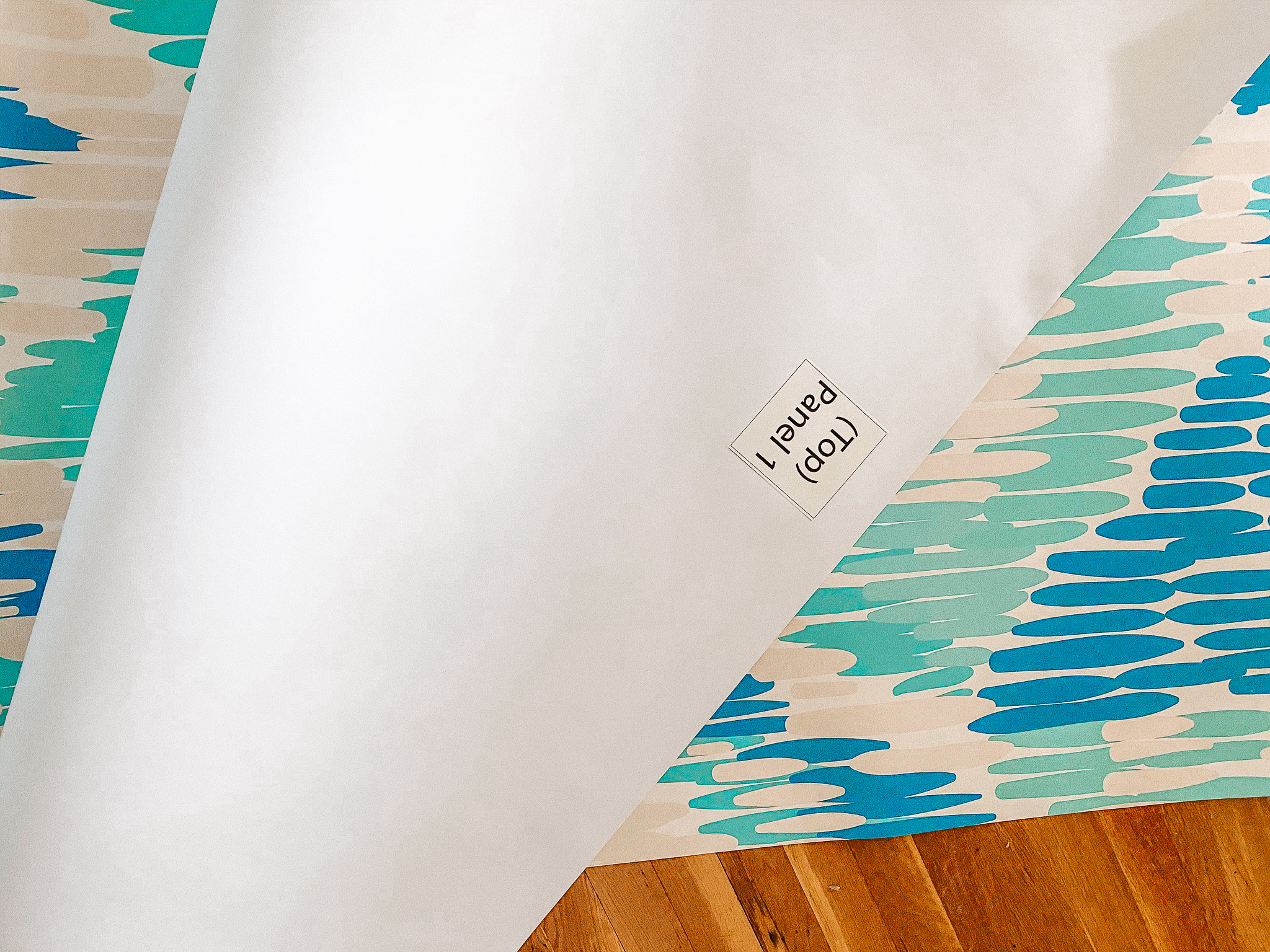 Unlike other peel and stick wallpaper that I've used in the past (and I've used A LOT!), this paper was much heavier and thicker - with a textured surface. And because it was peel and stick it was SUPER easy to install. In fact, I did the entire hallway myself - although an extra set of hands would have been helpful.
I LOVE OUR NEW HALLWAY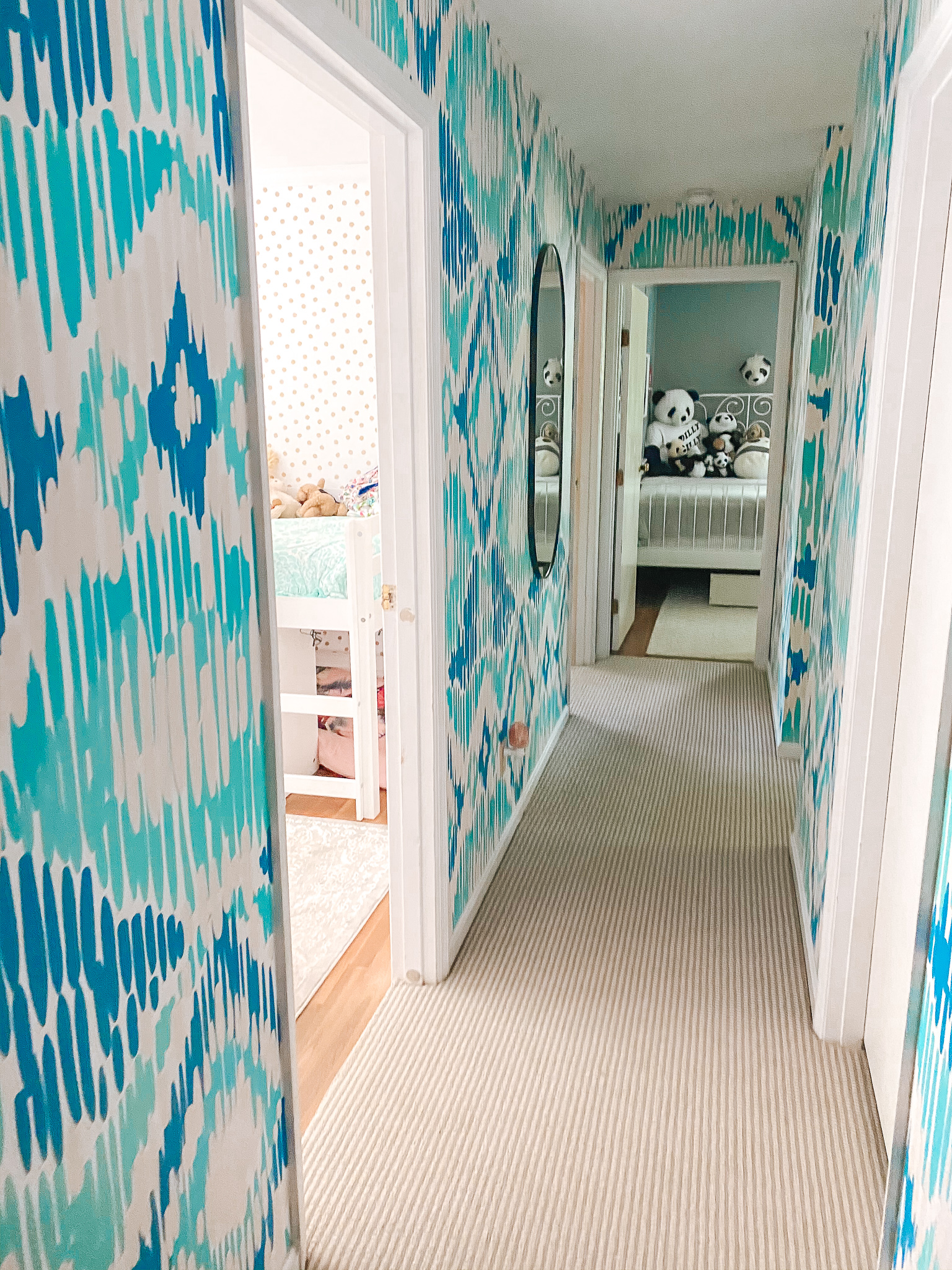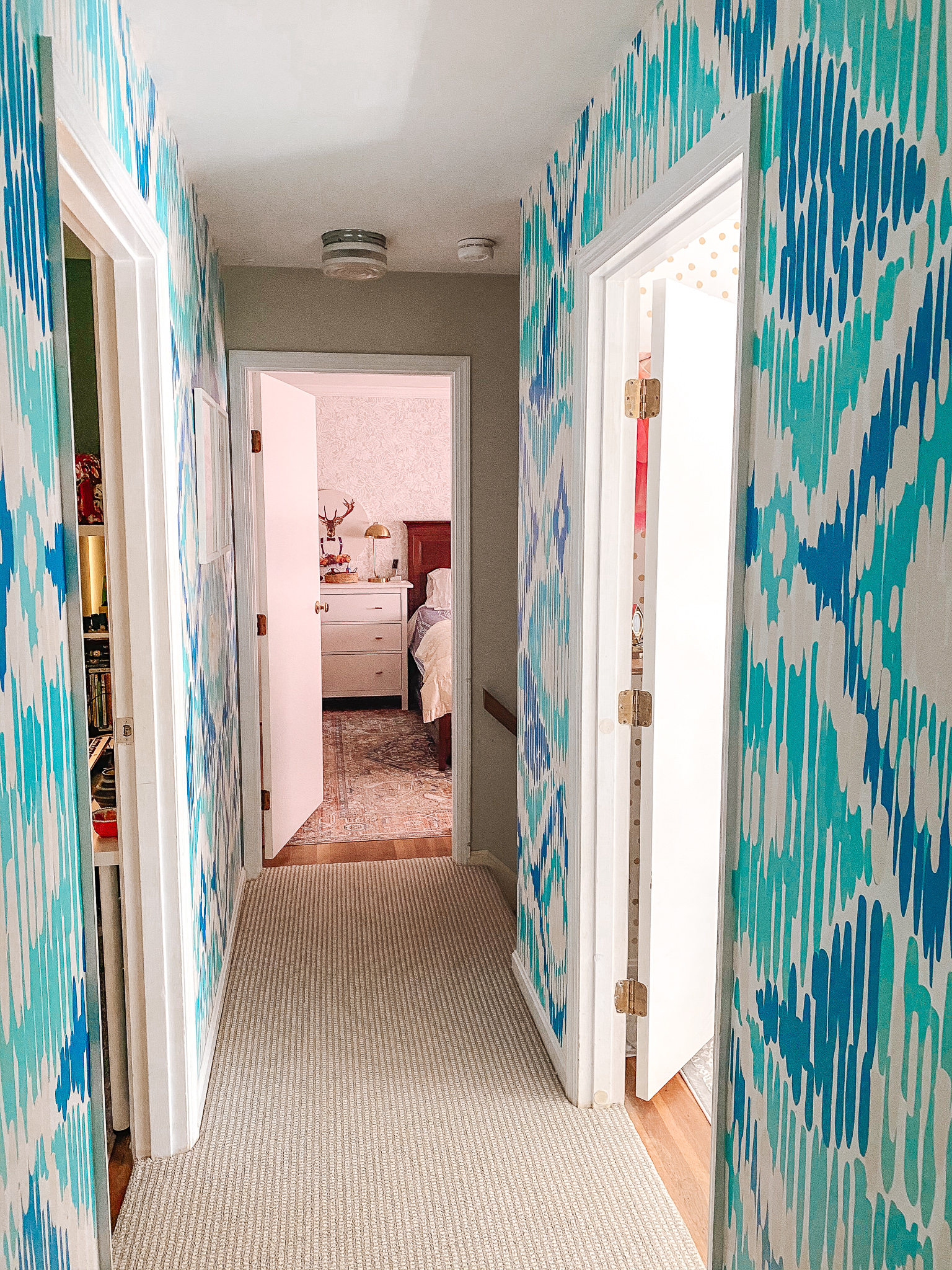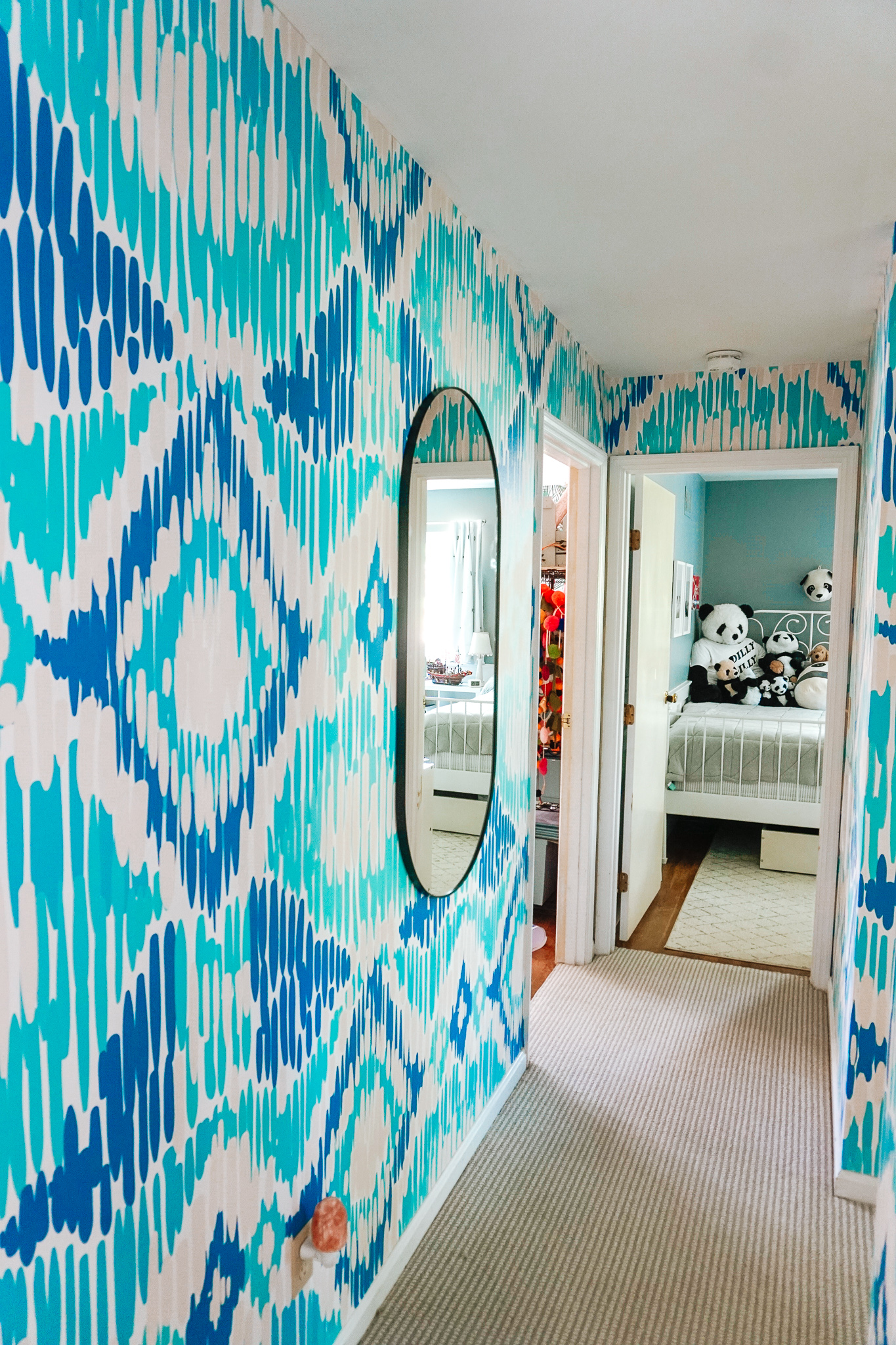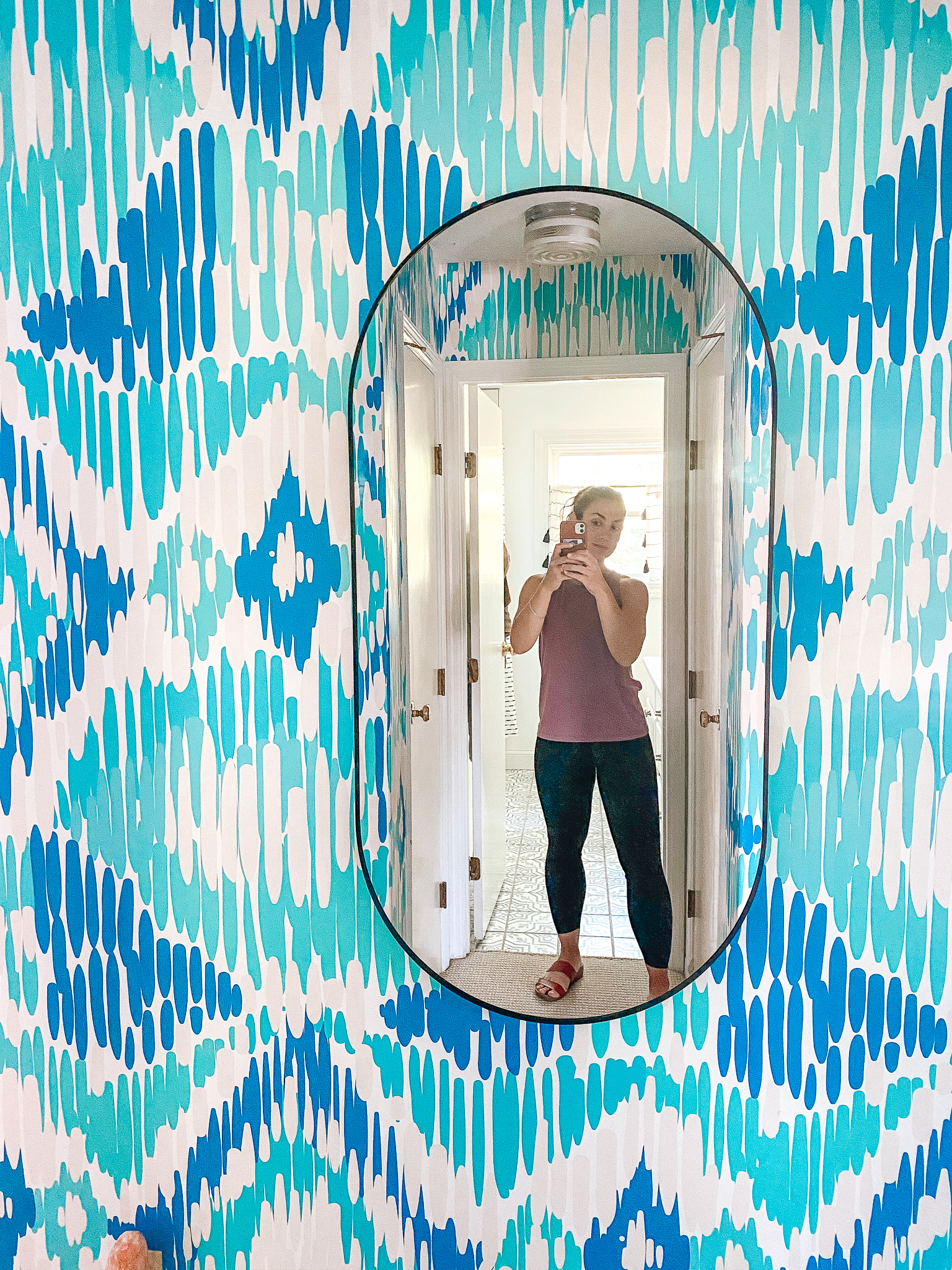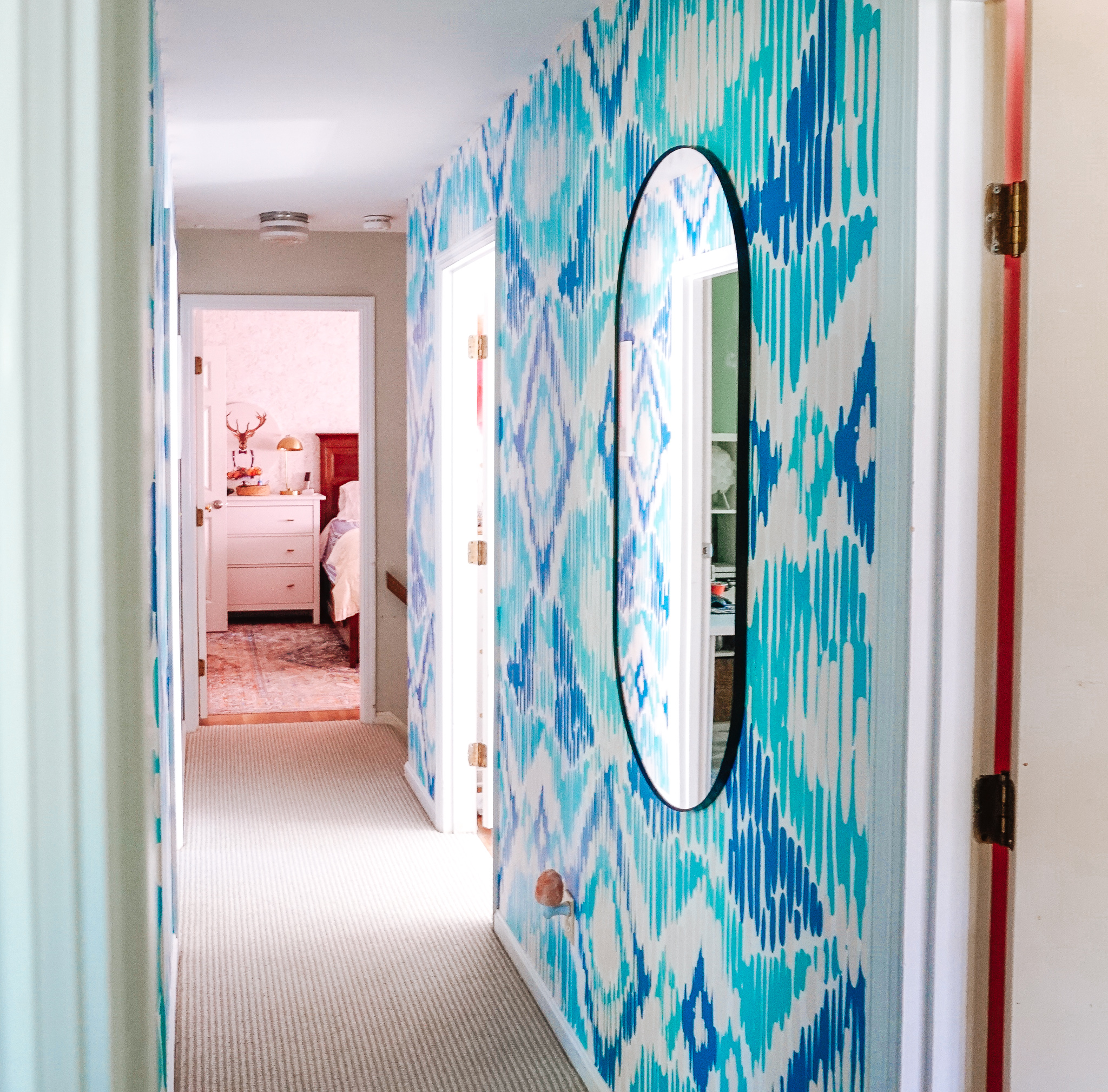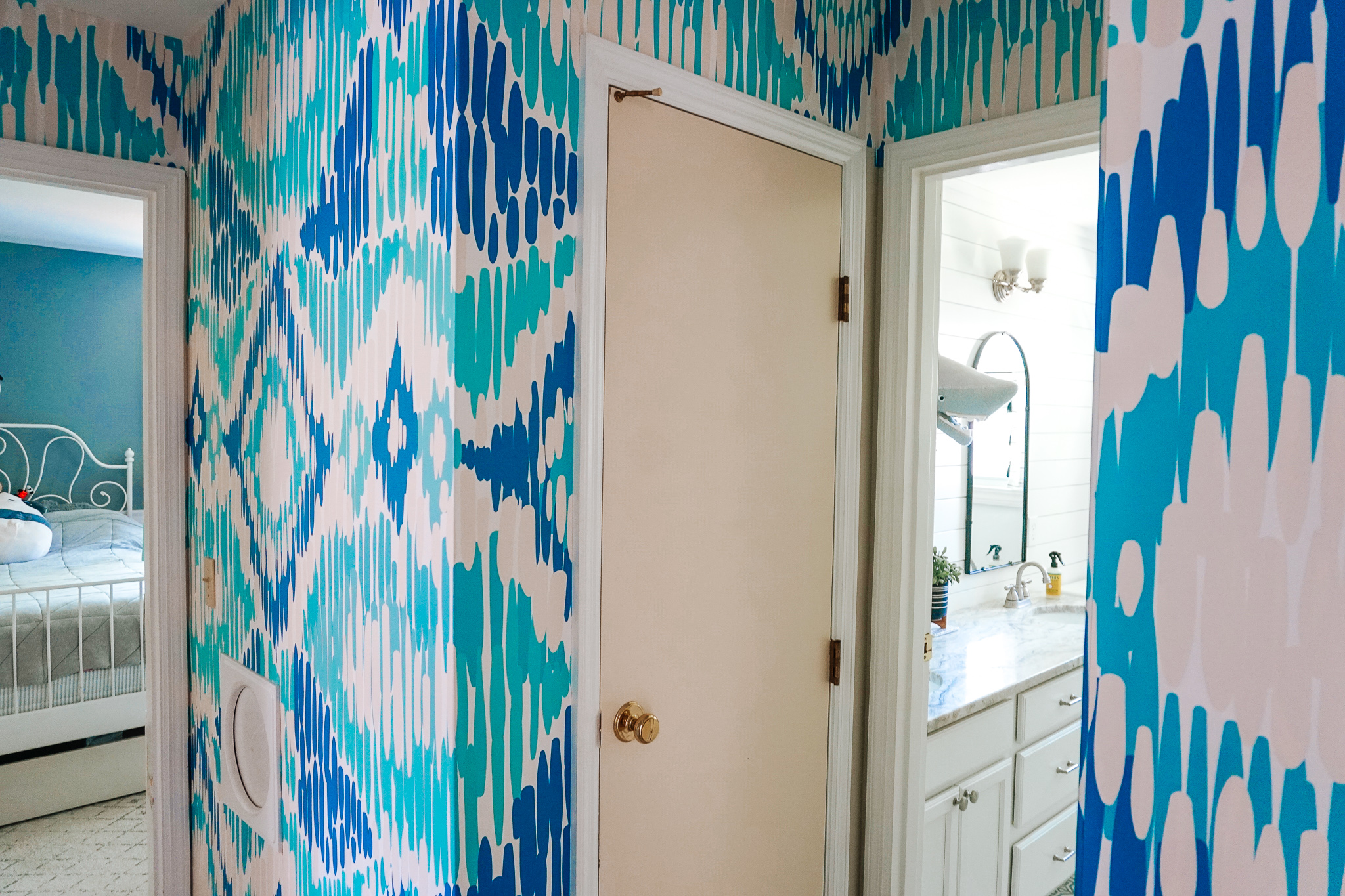 It's fun and funky and puts a smile on my face every time I walk upstairs.
Most importantly, it perfectly highlights this artwork that Even Steven's aunt and uncle gave me for my birthday.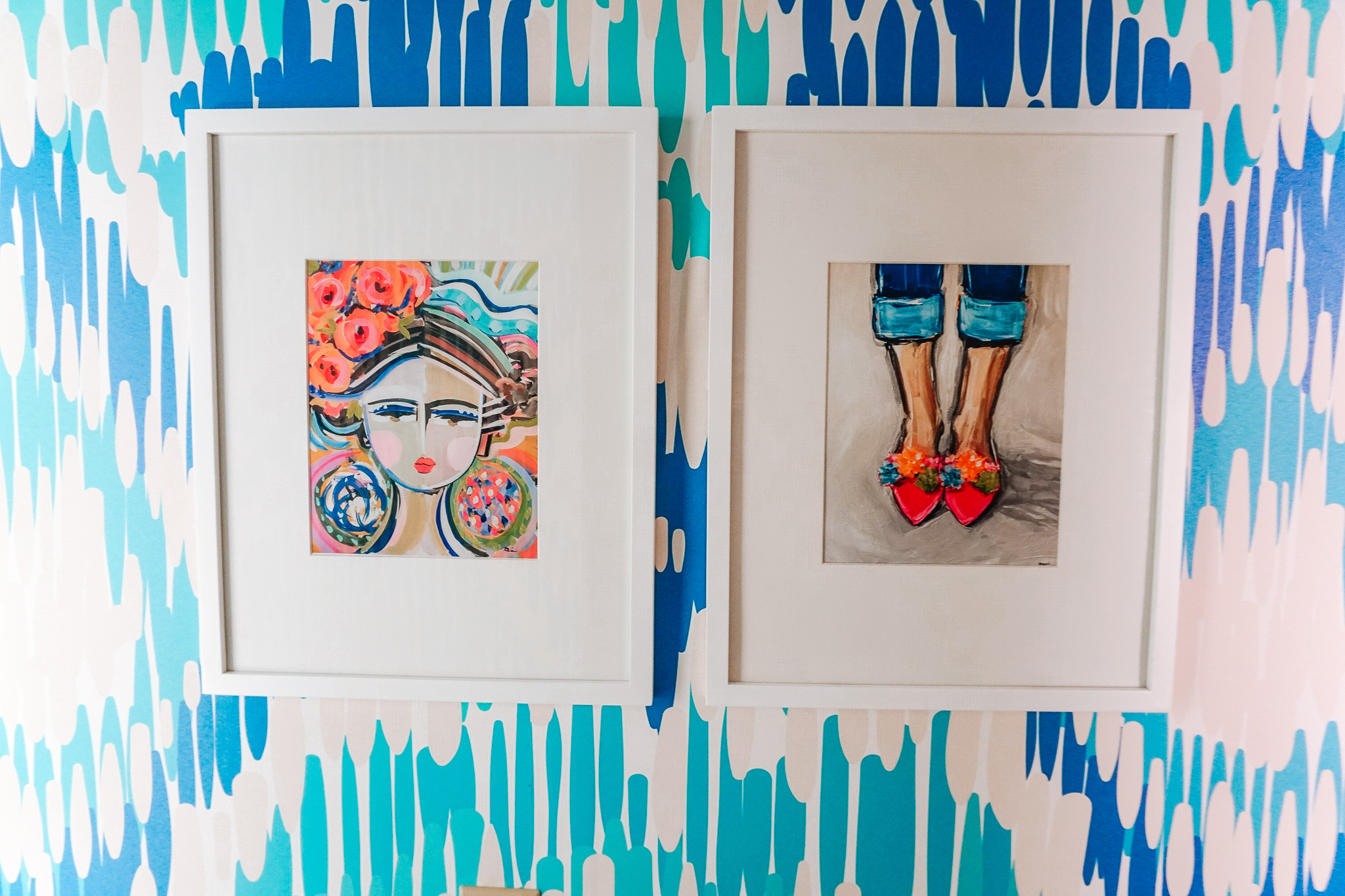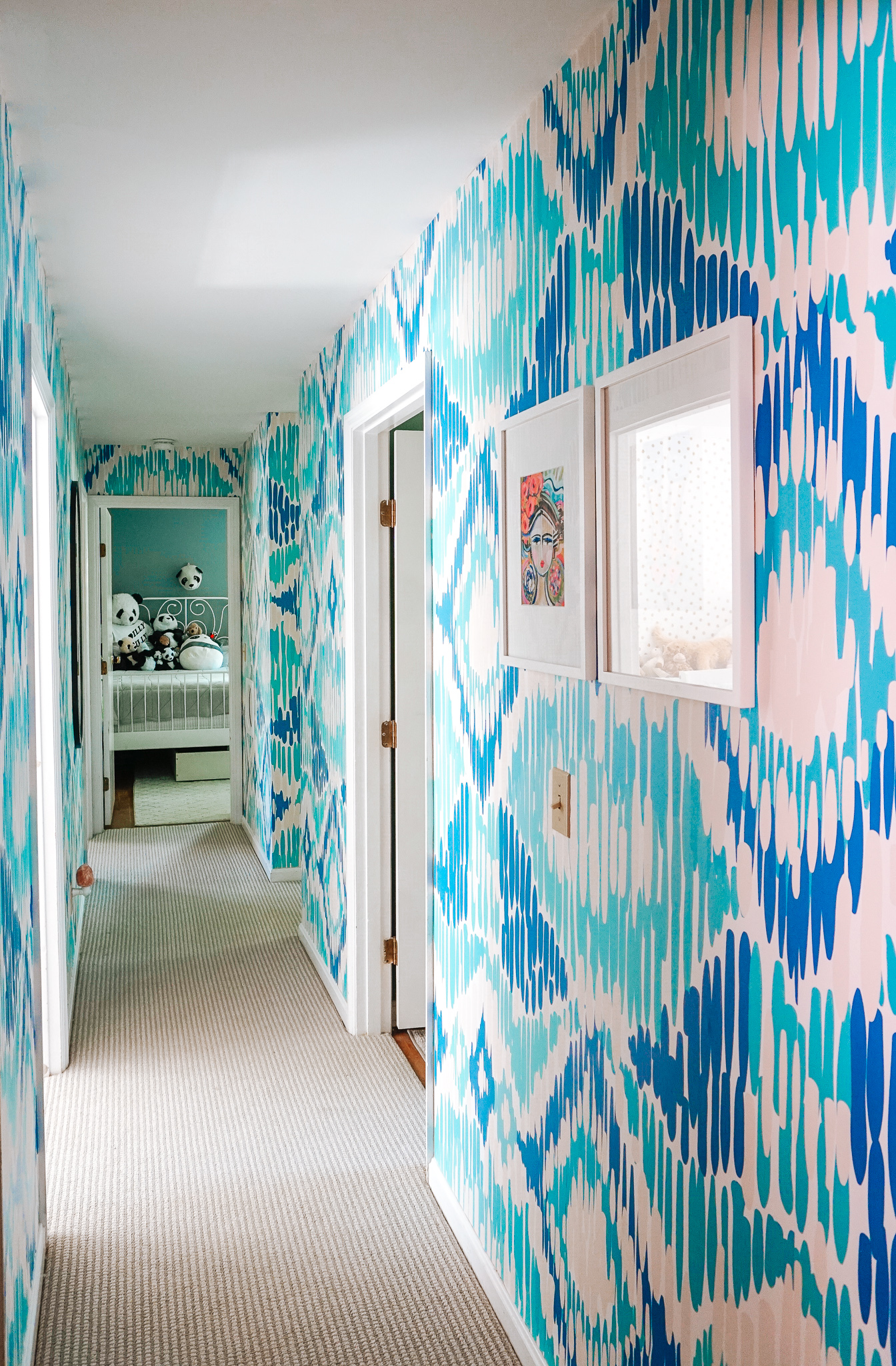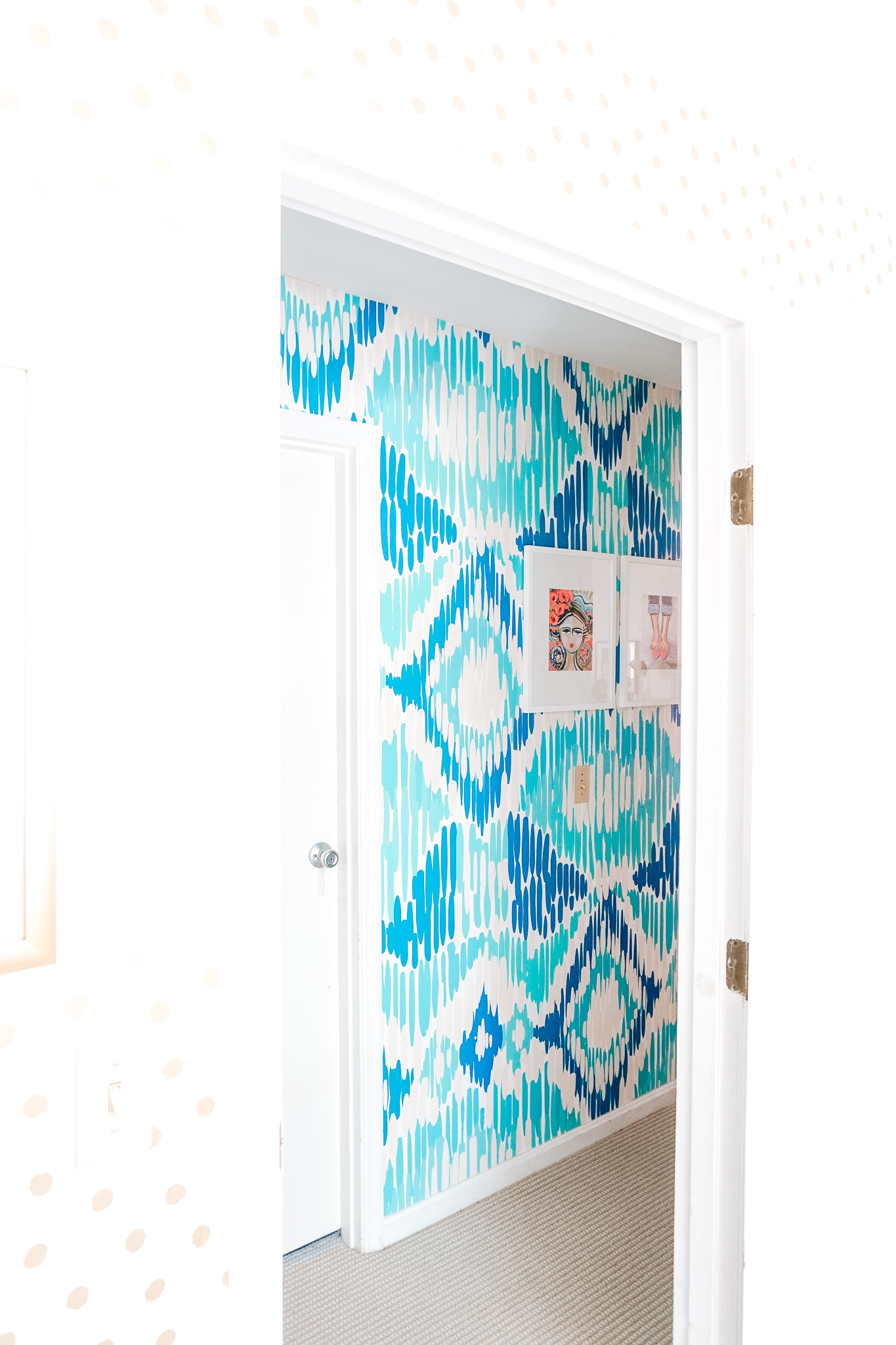 Learn More about Limitless Walls
Click here to start planning your next project with Limitless Walls.
They specialize in wall murals, removable wallpaper, regular wallpaper and stretched canvas prints.
I received the wallpaper at no cost. The opinons are my own.