Whether you're heading to a wedding, a cocktail party or just feel like dressing up for a night out on the town, we're sharing our favorite cocktail dresses on Amazon Prime for $30 or less!
Some are classy.
Some are not.
Ahem.
They're long, short, sleeveless, with sleeves - you name it - we tried to cover it. Some are formal, others are more casual, some are vintage inspired and others are downright pink. We have 2-piece skirt/top options, a jumpsuit, something red and several options for our curvy girls. And, of course, we have several updated versions of the perfect black dress.
SHOP OUR FAVORITE COCKTAIL DRESSES ON AMAZON PRIME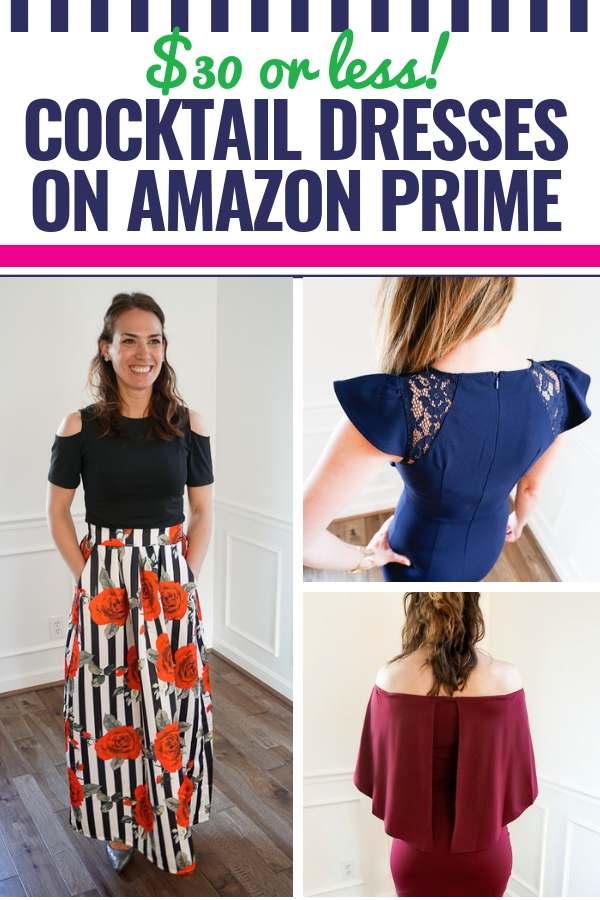 Our Favorite Cocktail Dresses - Fit and Price Details
Before we dive in, let's cover fit and price details.
FIT
Finding your perfect fit while online shopping can be frustrating. For all of our favorite cocktail dresses, we recommend taking your measurements and using the fit guide specific to each dress, skirt, top or jumpsuit.
Here's a quick guide and video to help you take your own measurements.
If there's anything specific you need to know about the items we're featuring, we'll let you know. (One of the dresses was so amazing, but I wished I had a larger size for sure!) If we don't mention fit, base your size on your measurements.
PRICE
At the time of our purchase, all of these items were $30 or less and available via Amazon Prime. Like most online retailers, Amazon has a pricing algorithm - which means that prices can fluctuate daily (or sometimes even hourly). They can even vary based on size and color.
It's crazy!
For the most part, prices only fluctuate by a few dollars, but I mention it here so that we're not bombarded by emails when something we said was $30 ends up being $32 when you decide to make your purchase.
And yes, people really do send emails complaining about things like that. HA!
---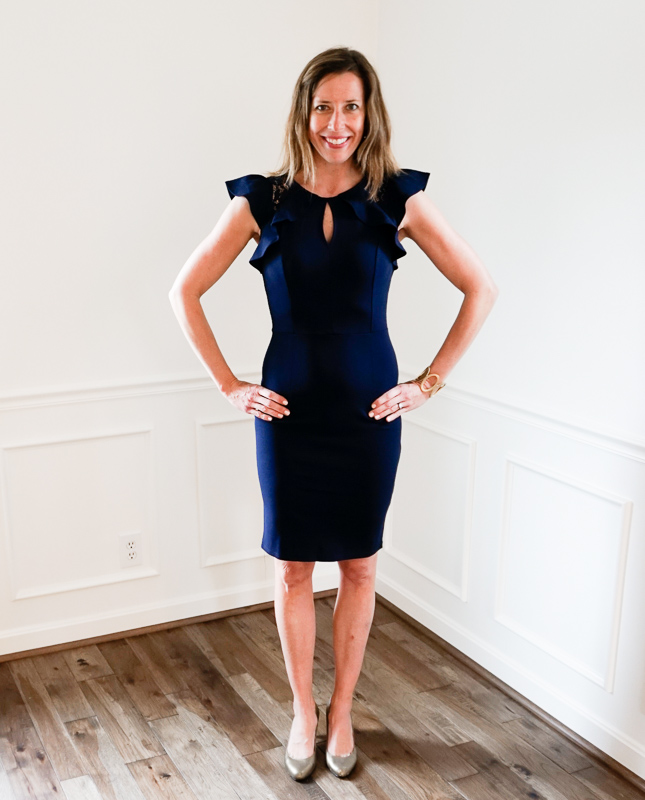 This is the perfect day-to-night dress for those of us powering through meetings all day and heading to dinner out at night. We also love how this structured skirt smooths away any ripples to create a long, lean line!
Select your favorite color!
Click here to buy it on Amazon.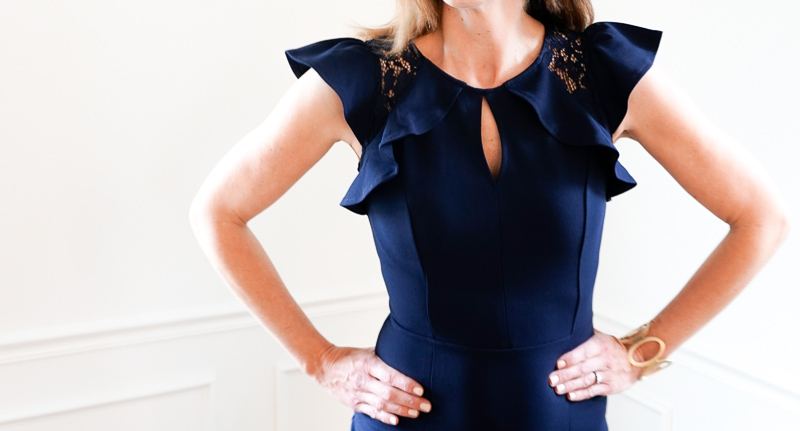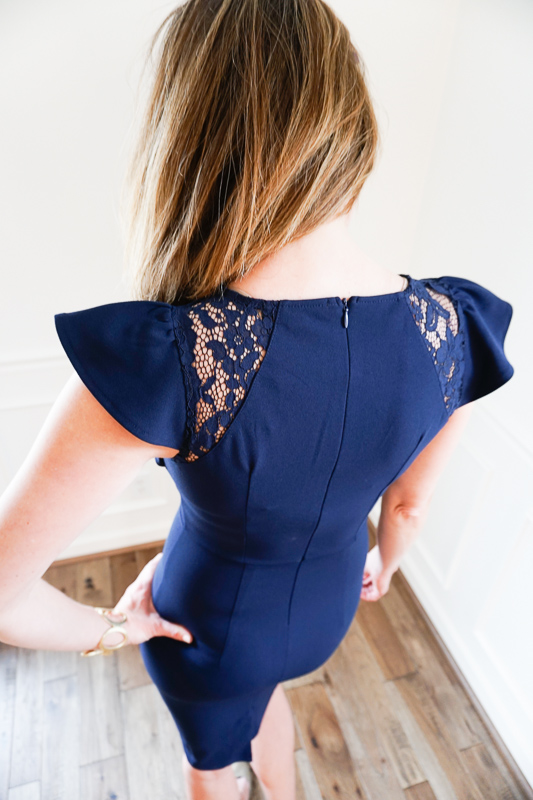 ---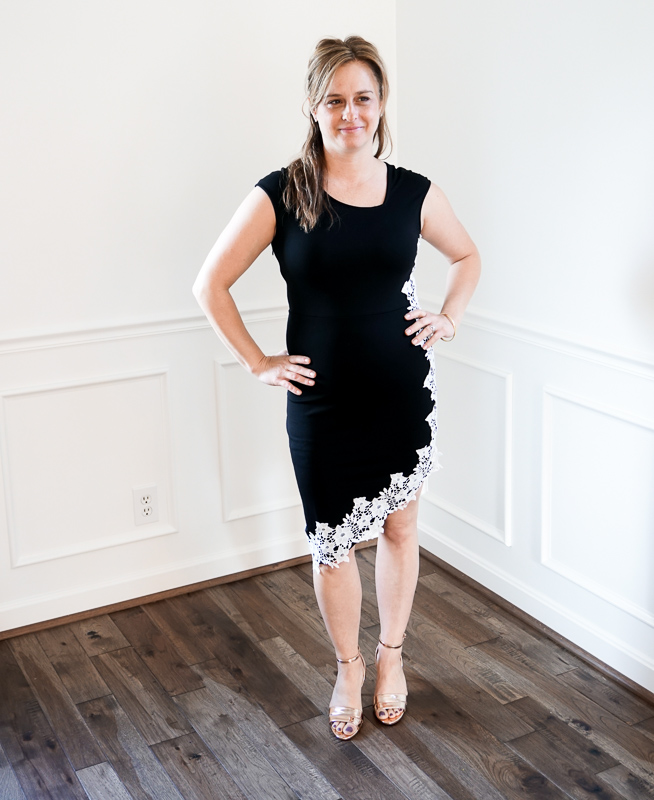 This dress had us at the asymmetrical neckline! Then, the eye takes a very natural journey along the body to the lacy hi-low hemline. The entire look is chic, confident, and definitely flattering.
Our petite mom felt this was a great fit, but we definitely recommend referencing the size chart to ensure proper hem length!
Click here to buy it on Amazon.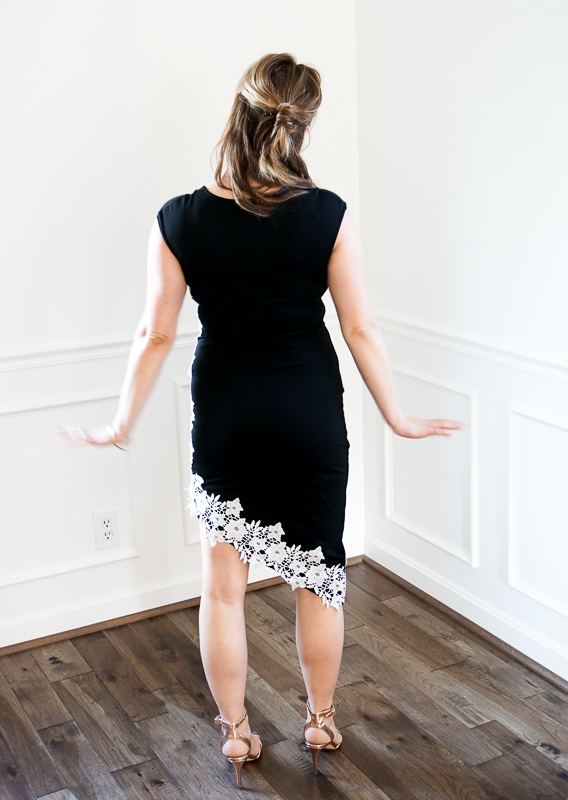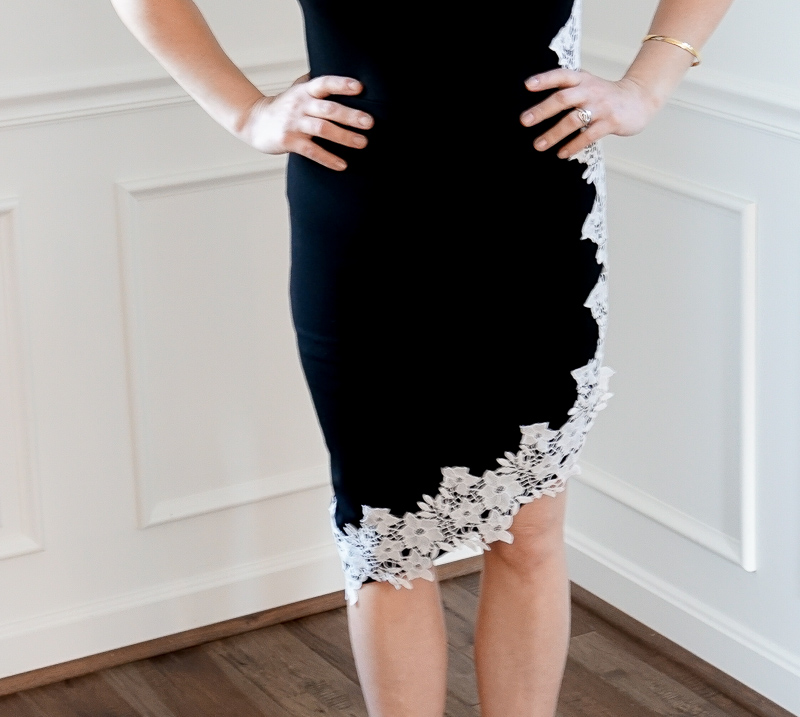 ---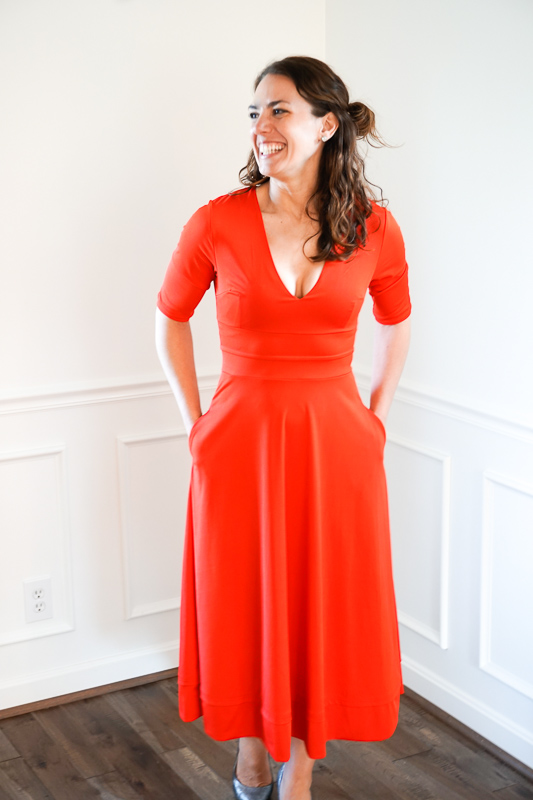 Regal, elegant, sexy. We absolutely swooned over this dress! We could not believe how comfortable and wearable it is, and we immediately began planning future events to ensure we get to wear it as often as possible.
Here are all of the reasons we love this dress with our whole beating hearts:
Deep V-Neck - gives cleavage to all!
¾ Sleeve length provides excellent and elegant arm coverage while also adding the image of length to the upper body
POCKETS
Flowing skirt that has incredible flow and movement when you glide (which is how you will feel in this dress)
Skirt length is perfection - hitting below the knee and above the ankle - right at the sweet spot where the calf is at its smallest.
RED!
Click here to buy it on Amazon.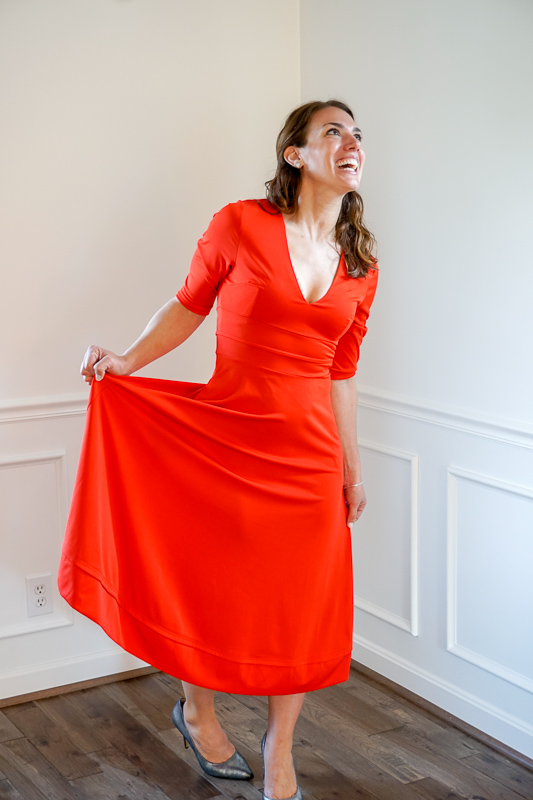 ---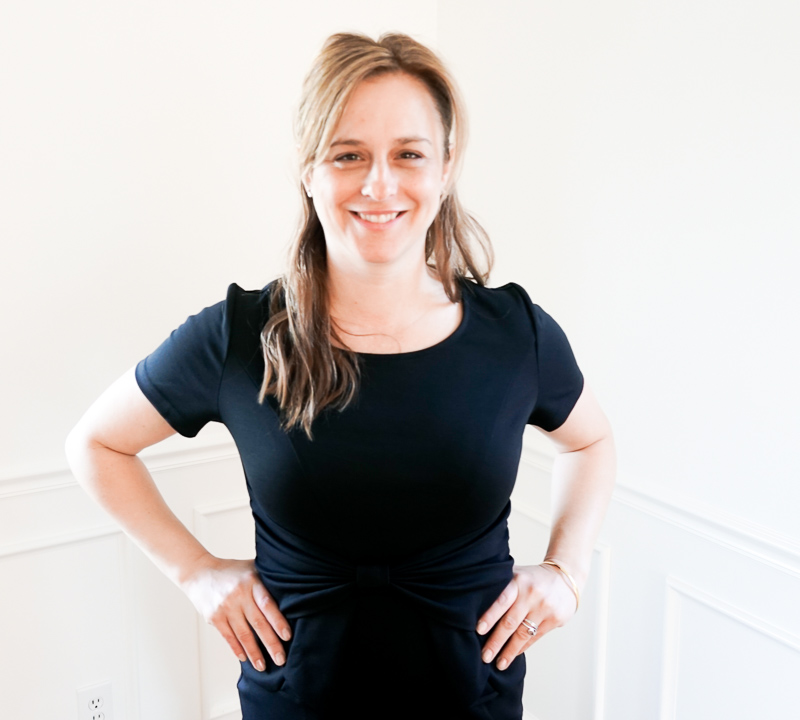 This little number hugs in all the right places! The waistline detailing is divine and creates an incredible shape to minimize while also accentuating the waistline.
The hem rests just above the knee of this pencil skirt dress. We love the fabric as it is structured and sturdy!
Click here to buy it on Amazon.
---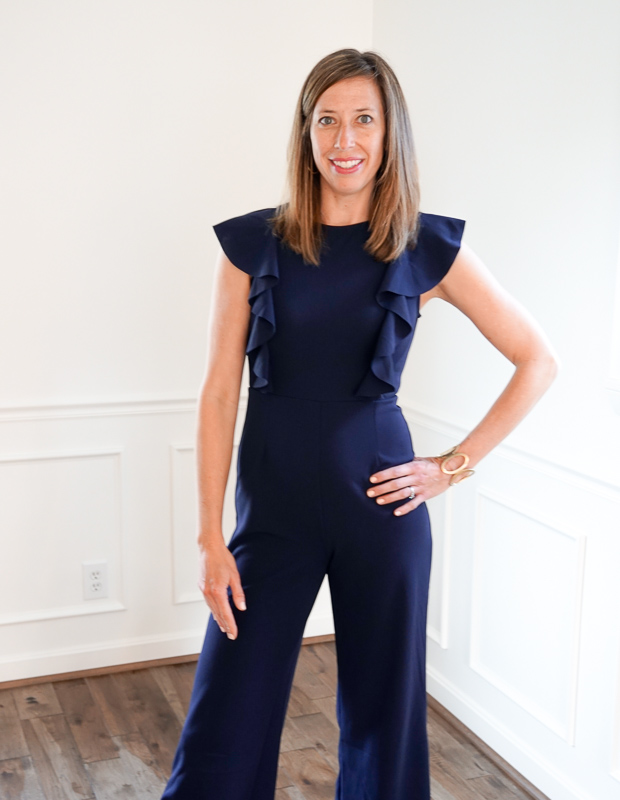 Listen carefully.
This jumpsuit is divine. It is absolutely precious!
We love how comfortable this jumper is. The sleeves are flirty, the neckline is flattering, the length is on the longer side, so petites can wear with a heel!
We loved how the torso felt snug and secure. Sometimes, jumpers have a way of creeping right up the bootie, or (GASP), creating a camel toe.
NOT this gem - there is no creeping and no crawling! You'll feel like you could wear this on date night, to yoga, or to bed. And it's available in multiple colors!
Click here to buy it on Amazon.
---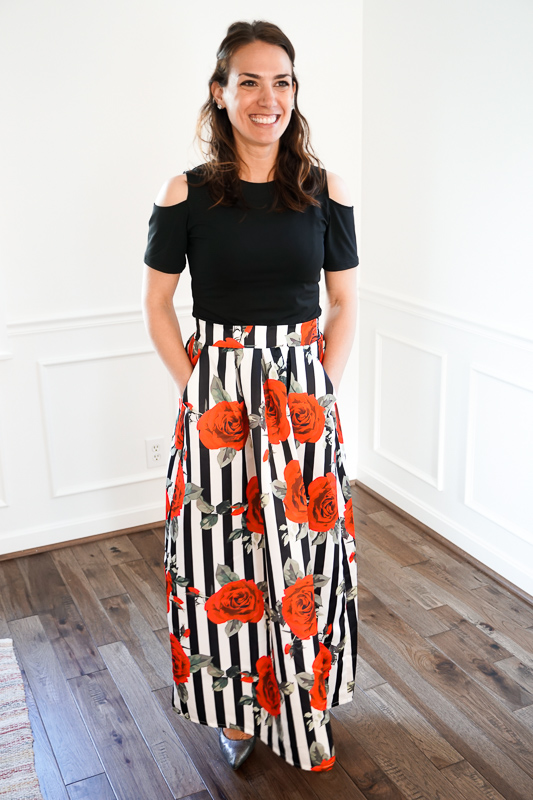 The top, sexy and chic.
The skirt, LOVELY.
Everything about this pairing is perfection, ladies.
The top has a very slight shimmer with flattering peek-a-boo sweetheart length sleeves. The skirt is an incredible fabric that creates movement while also holding a confident form. Pleating is over-exaggerated which can be the perfect formula to shape the hips, shrink the waist, and add length to the legs!
This gorgeous piece can be purchased in short OR long sleeves, and is also available in a punchy, vibrant blue floral pattern!
Click here to buy it on Amazon.
---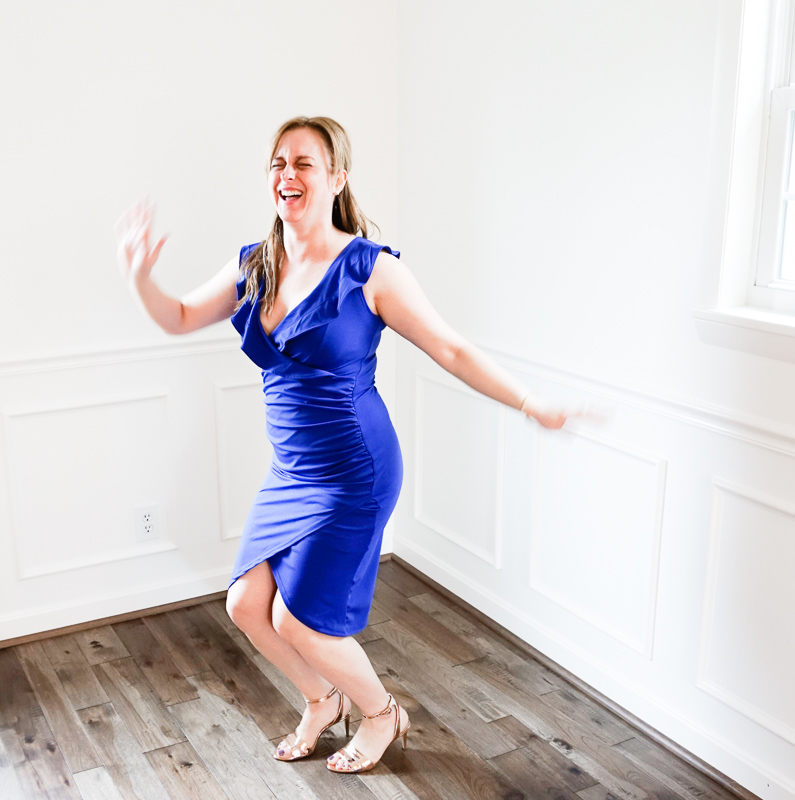 Well, hello there darling little dress!
Available in many colors, this dress is perfection. For those of us with a more endowed top half, the deep v-neck can create a real smolder! Flirty, ruffled collar sets it all off, while the criss-cross front hemline keeps the eye moving to achieve that long, sleek profile.
This dress has the perfect subtle ruching along the side, creating the most elegant and precious look imaginable!
Click here to buy it on Amazon.
---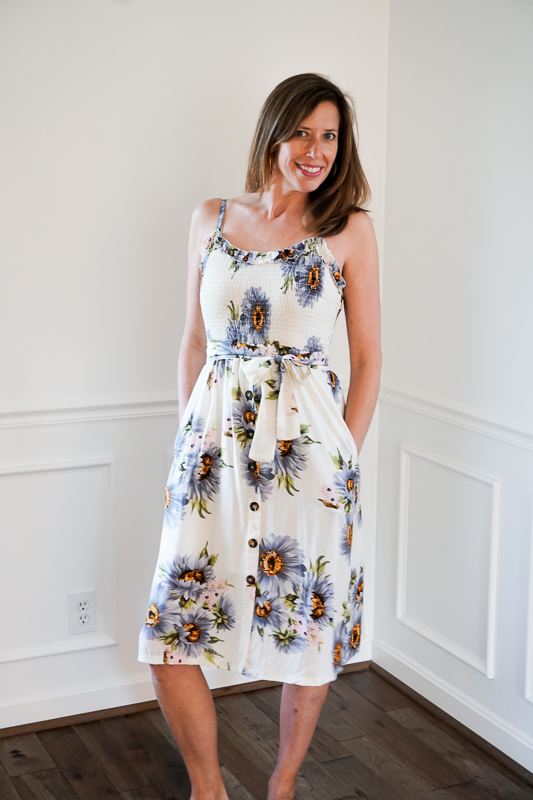 We love this dress! The only thing sweeter than seeing it in photos is seeing it in person. At first, we tried the look without the tie-belt, which was adorable. But….WHOA adding the belt really levels the dress right up for your evening event. Precious for beach weddings, cocktail parties, and steamy-sweet date nights!
Just an FYI - you'll probably want to wear a slip under this dress. The front is fully lined, but the back is not. It's strange, but the dress is also less than $20, so...
Click here to buy it on Amazon.
---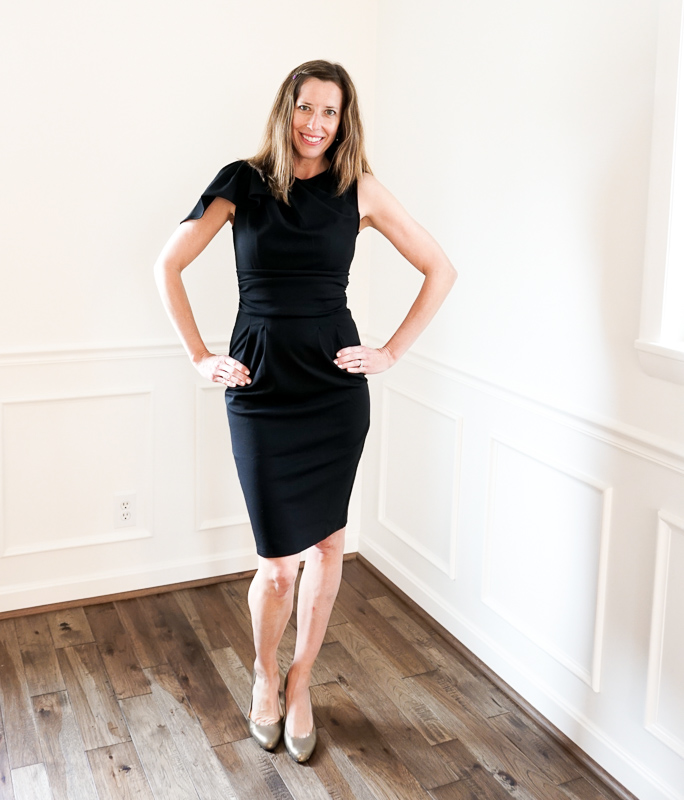 Say hello to your new little black dress. Some say that every woman must have at least one black dress that makes their confidence soar and their total goddessness smolder.
This dress is definitely hanging in our closets!
The detailing on the top is bold and elegant, while the ruched and pencil-skirt design checks all of the boxes for dialing up the heat through elongating the legs and slimming down the torso.
The fabric is sturdy and thick which is our preference when we are reaching for something form fitting.
Click here to buy it on Amazon.
---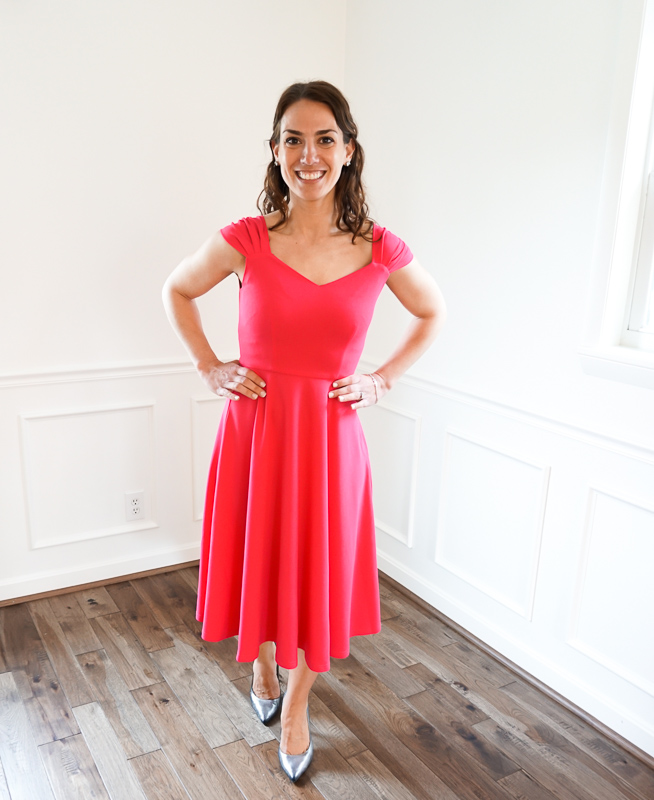 The swing skirt on this gorgeous dress is stunning. We love where the waistline hits and how the hem reaches just below the knee!
The neckline is gorgeous and understated, leaving all the spotlight to shine on how confident and elegant we become as soon as we put it on.
Wide shoulder straps are a great way to minimize the broader shoulders and provide support for the busty mamas out there (HOLLA!).
Click here to buy it on Amazon.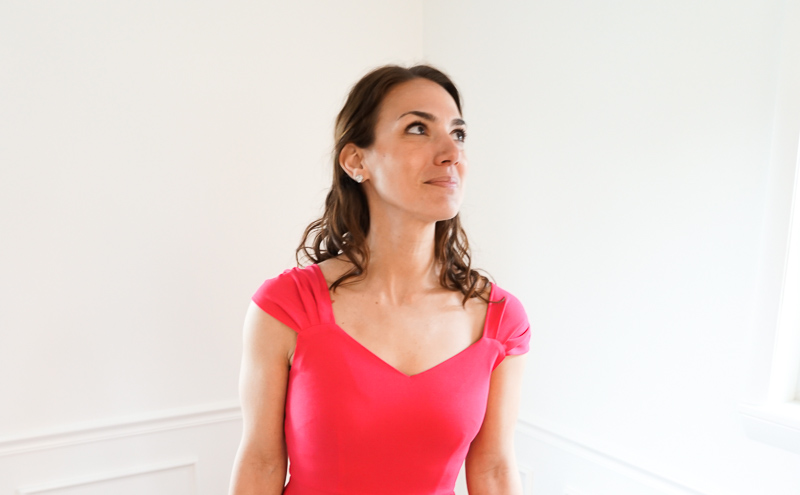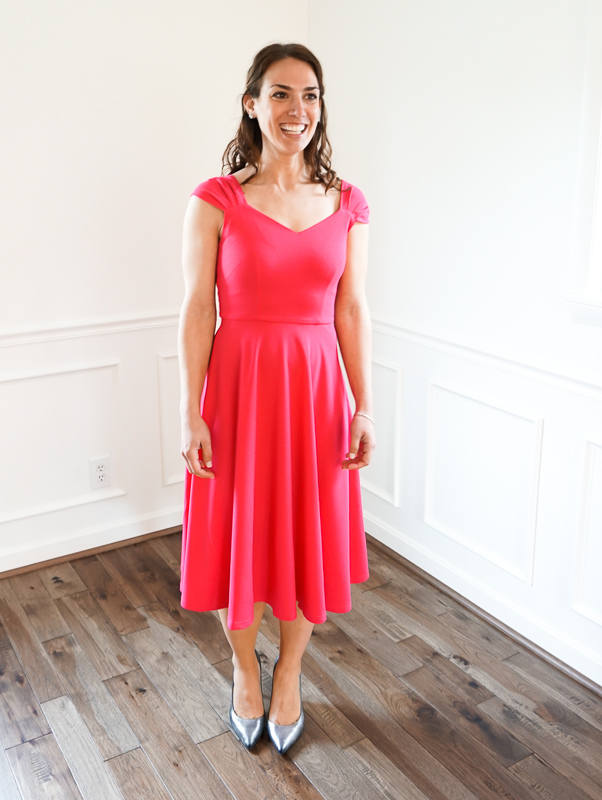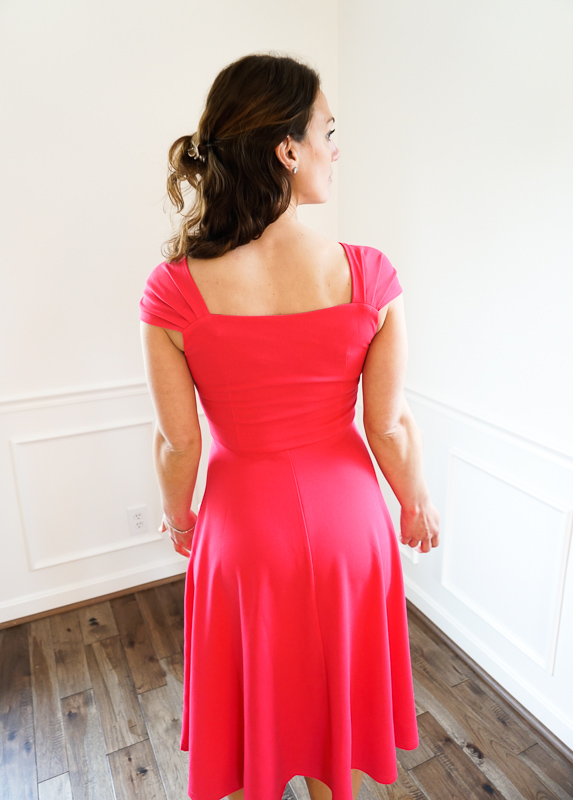 ---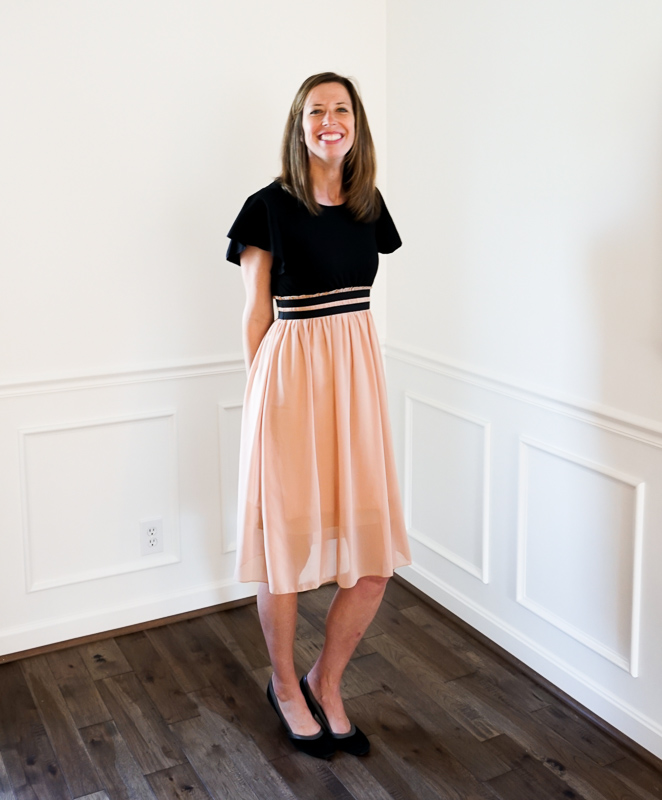 Wispy, flowing, carefree.
This dress is airy and charming. Fluttering sleeves are an elegant and comfortable style choice to usher your wardrobe out of winter and into summer!
The skirt is sheary and lined, but we recommend adding another layer underneath - a slip, shapewear, petticoat, etc. will help complete the look.
Click here to buy it on Amazon.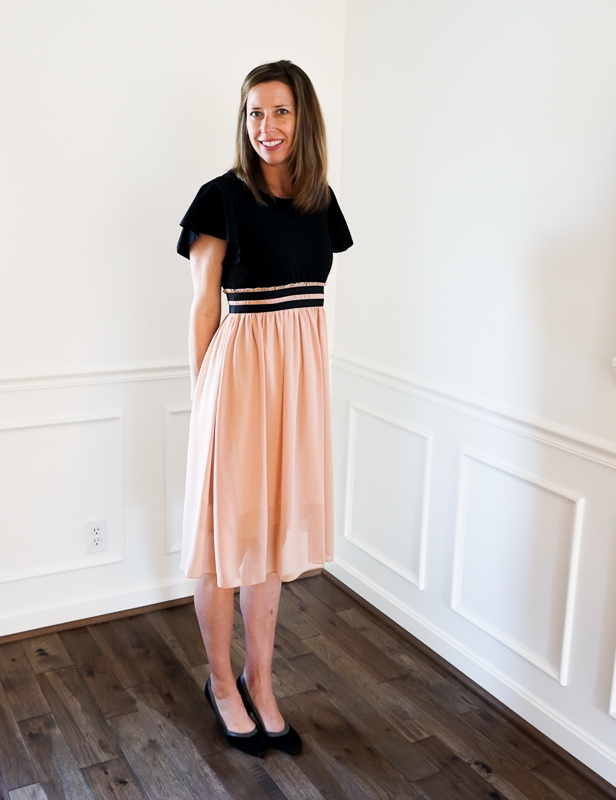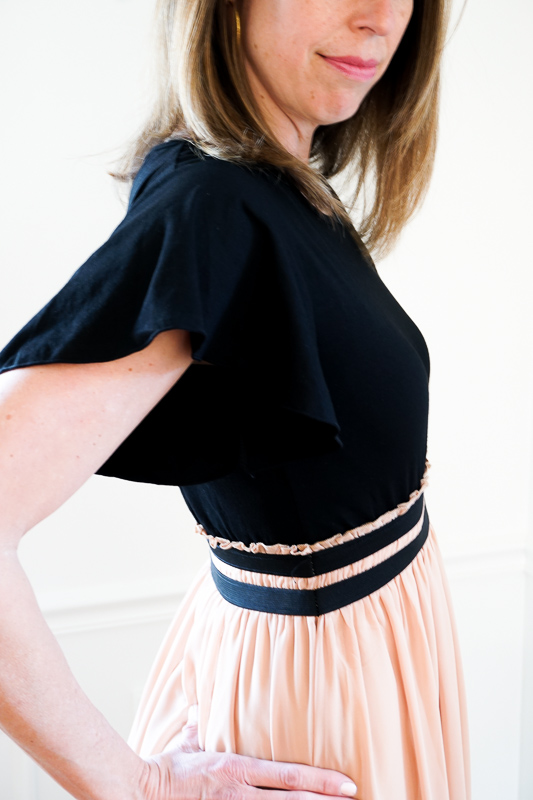 ---
Pencil Skirt and Blouse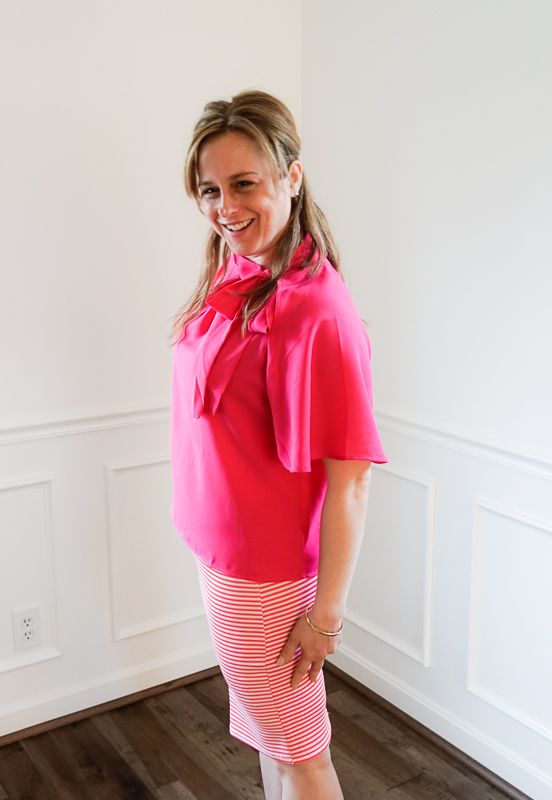 THE SKIRT
If you were to close your eyes and feel this fabric, you would have no idea that it would become the material of your new favorite pencil skirt.
It is firm, structured, and yet light as air. The thickness of the fabric smooths away any trouble spots and the waistband of this stunner can rest anywhere you feel best. Our mom has it pulled alllllll the way up, right under her bra - to achieve the perfect length to elongate the legs!
Get it quick, prints are selling out!
Click here to buy it on Amazon.
THE BLOUSE
If you are a sucker for flirty sleeves and side-tie, this top will complete your wardrobe! We love to pair it with a pencil skirt, skinny jean, or get bold and throw your exaggerated high-waisted shorts on with it!
The tie can be made into a bow or left long and trundling removing any need for necklace accessories (we recommend pairing with a gorgeous dangle earring).
Click here to buy it on Amazon.
THE RUFFLE TOP
Looking for another option to pair with your pencil skirt?
We've been recommending this peplum top from the beginning. Here, we're highlighting it in one of the other colors it comes in. It's the perfect shirt for nearly every body type and will have you feeling magical. (Seriously).
Click here to buy it on Amazon.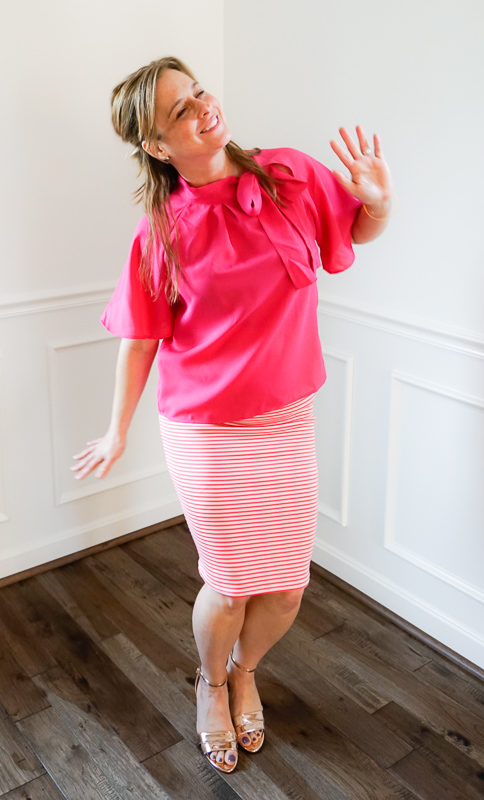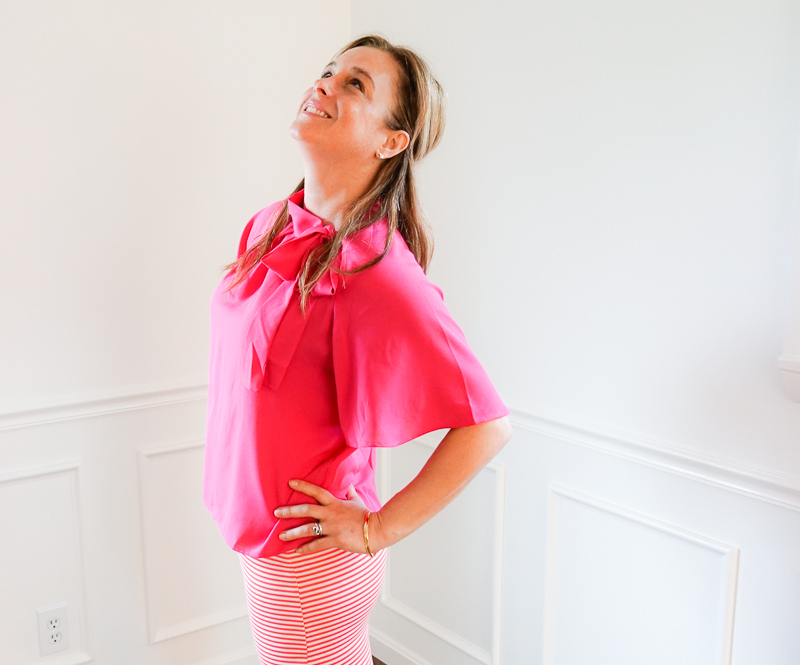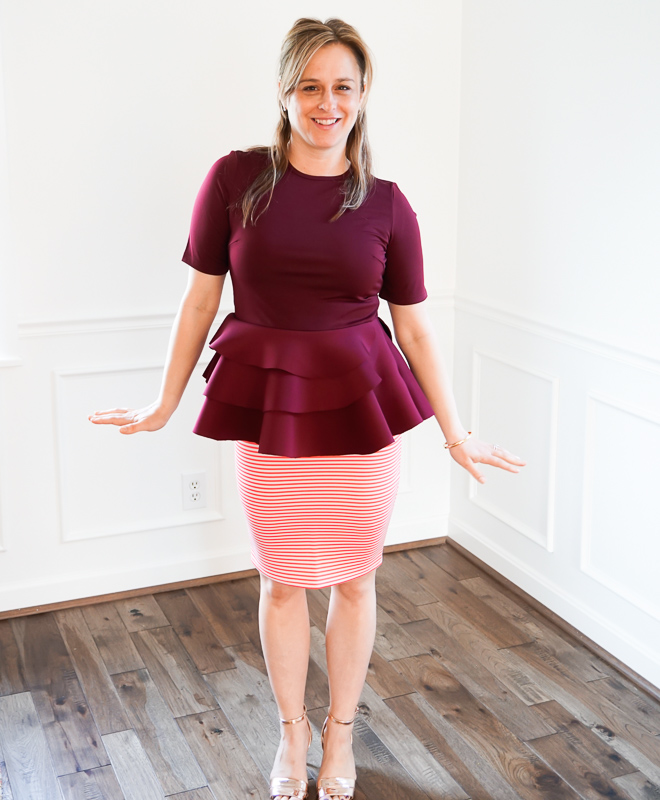 ---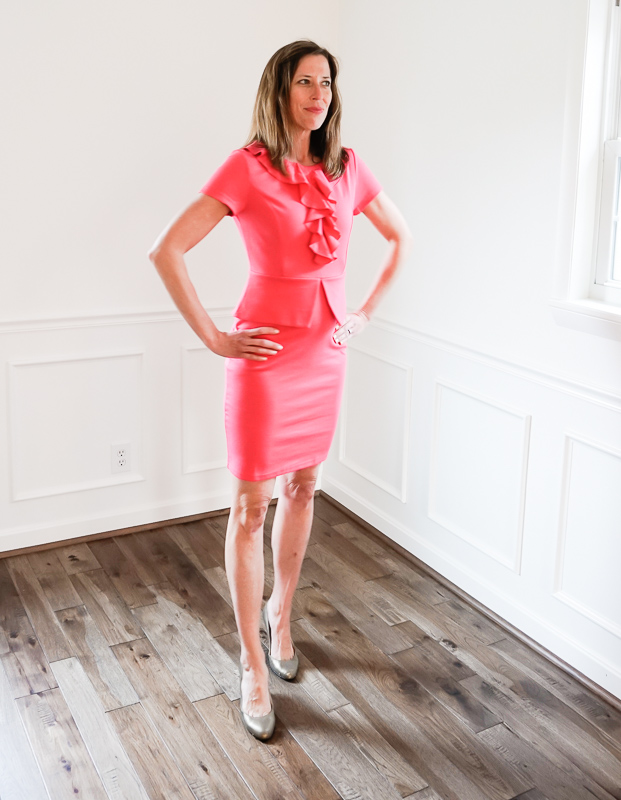 This absolutely charming dress has us feeling all the feels, ala Elle Woods! This dress has incredible presence.
Depending on accessories, we can recommend this dress for work, date night, cocktail outing, or special events. Due to the detailing in the collar and top, our moms felt like they could rock this dress regardless of bust size.
The hemline ruffle is subtle and understated, but it's the perfect amount of detailing to push this dress right into our MUST-HAVE list!
Click here to buy it on Amazon.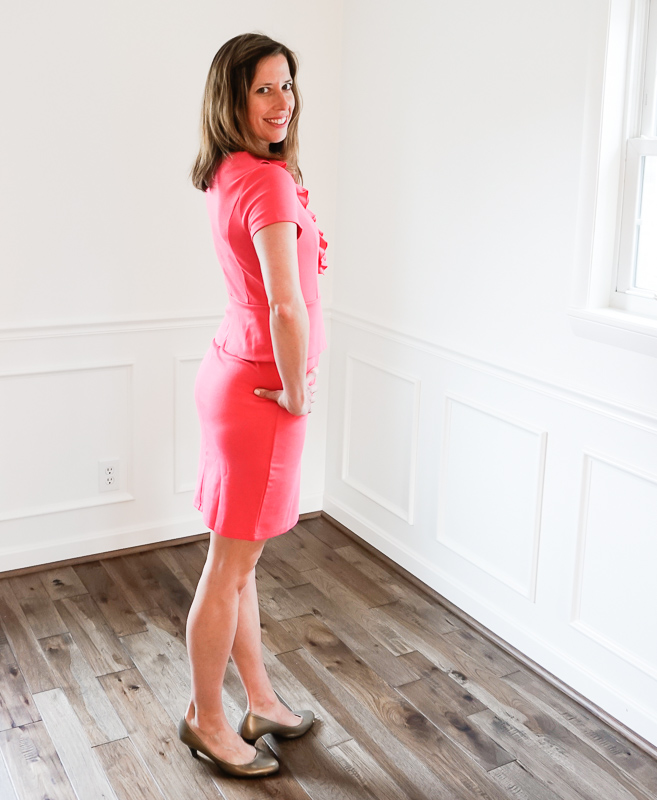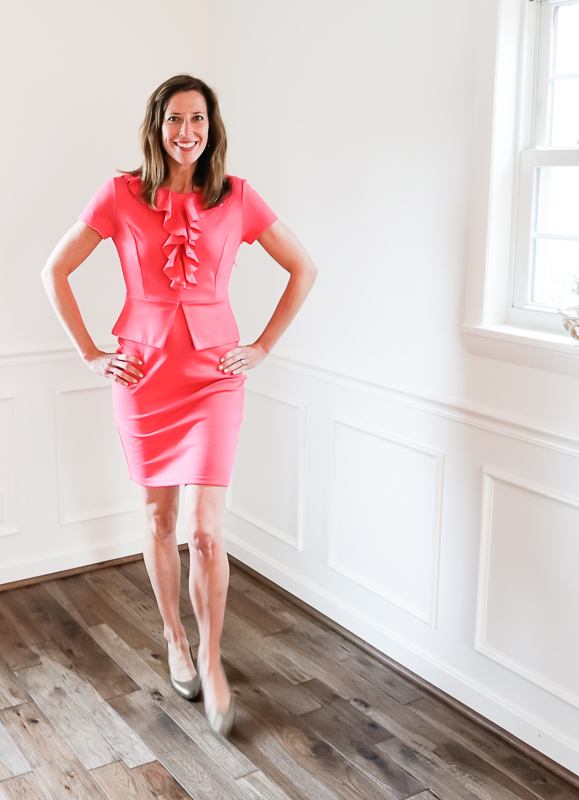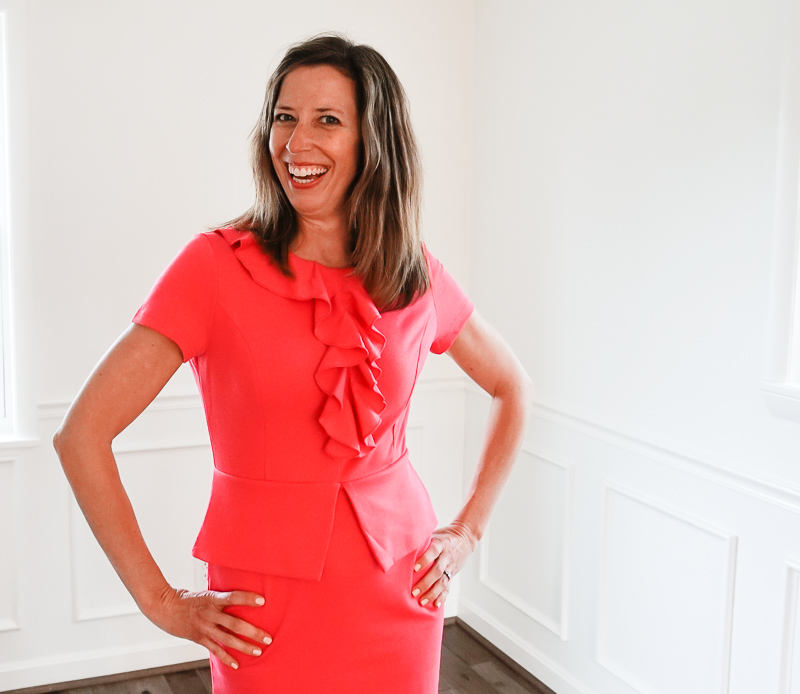 ---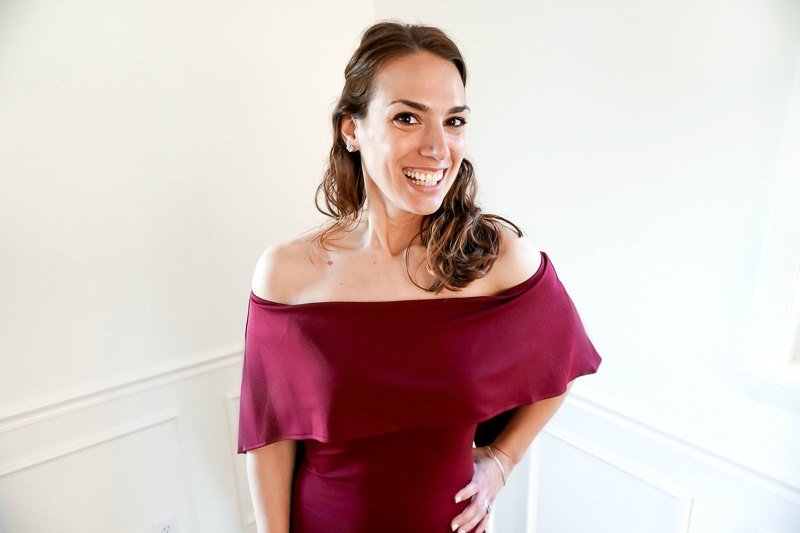 We are all OBSESSED with this stunning, incredible dress. The neckline is sophisticated and classic. The swooping sleeve creates a breathtaking movement and silhouette while the dress itself has a firm and confident shape.
Available in many colors, this dress can join even the most curated wardrobe!
We recommend sizing up or at least ordering the size you think you need along with one size larger.
Click here to buy it on Amazon.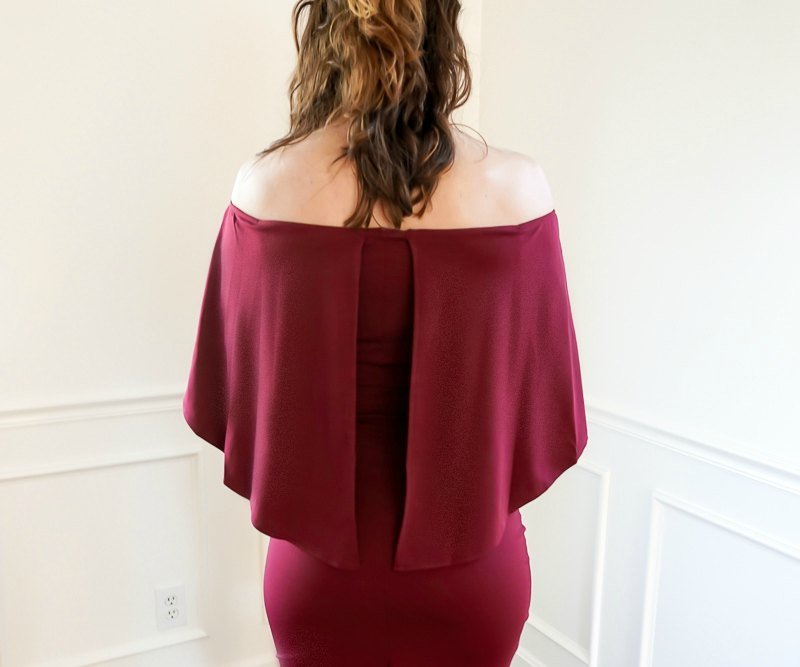 ---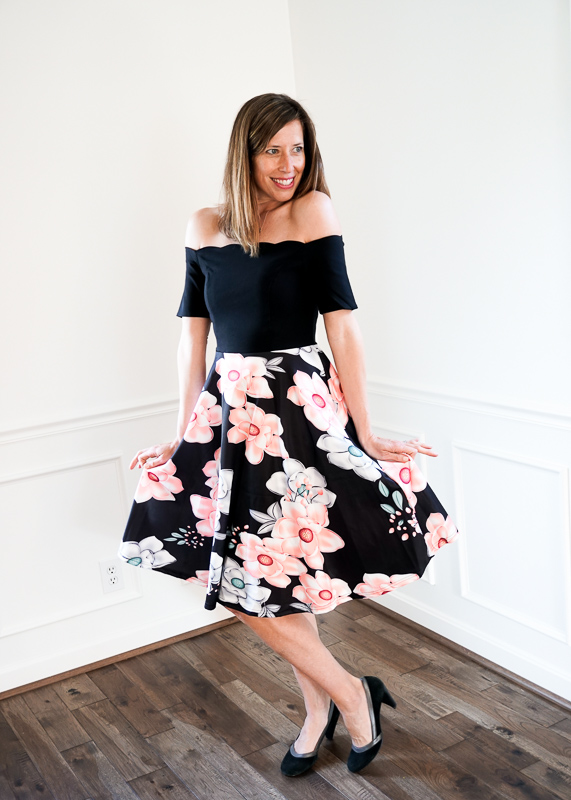 Do you see these scalloped shoulders? So flattering! The skirt is bouncy and generous with the most vivid and quenching floral print. We love how this dress hits right above the knees to add even more length to the legs and the waist sits higher. Ladies this dress creates LEGS FOR DAYS!
Click here to buy it on Amazon.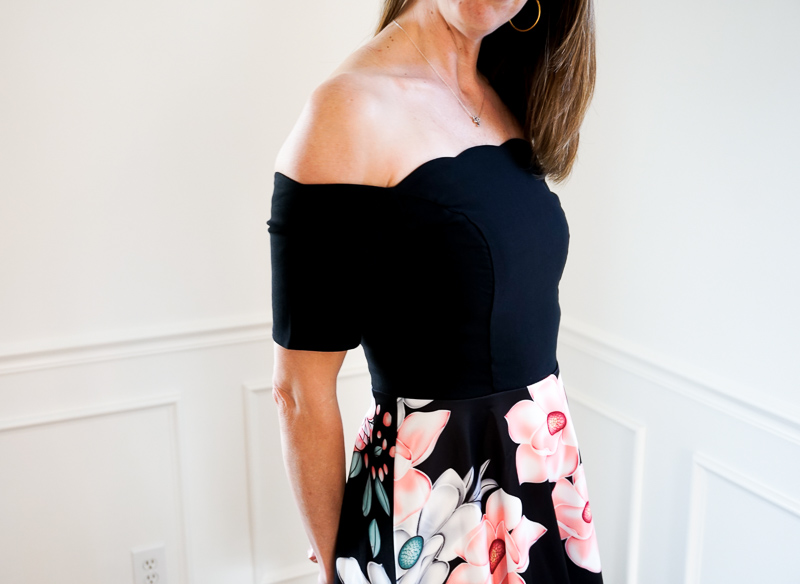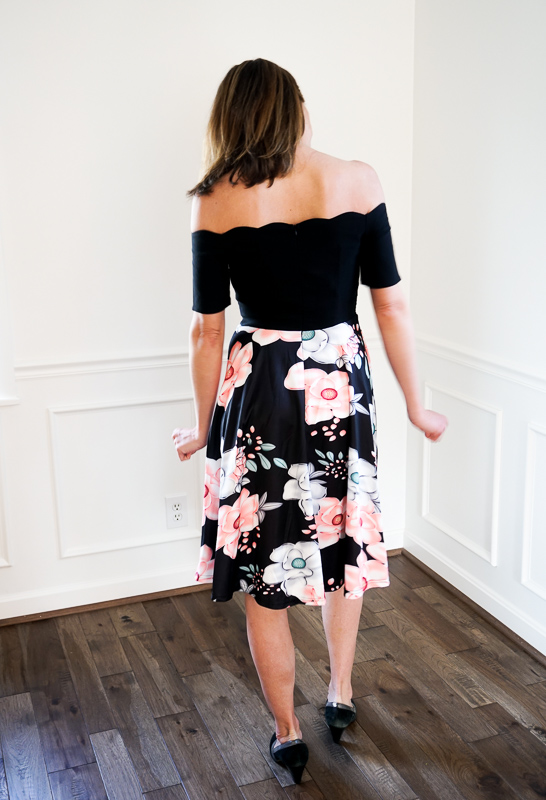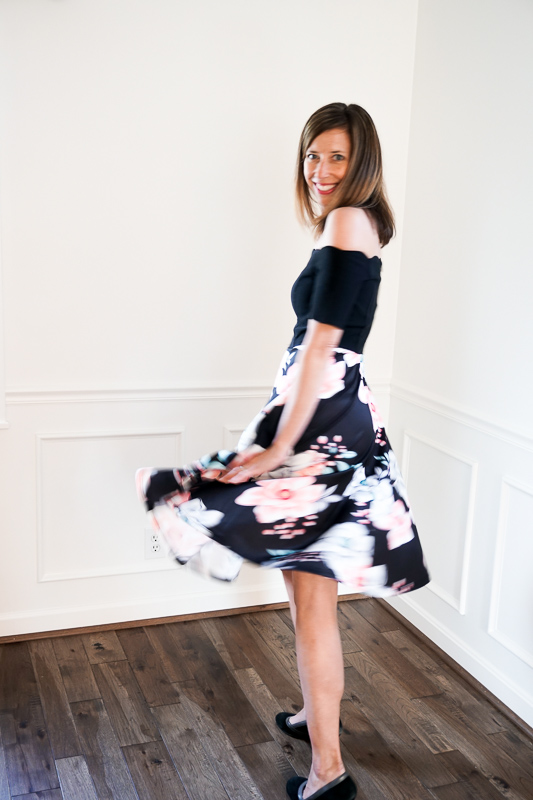 ---
Are you Hooked?
If you're as excited about updating your wardrobe with fashion finds on Amazon Prime as we are, join our My Life and Prime Facebook group!
You'll get to see all the behind-the-scenes details about what we're thinking about sharing and what we ordered and cannot recommend.
You'll get to weigh in on what we feature in the future (jumpsuits, anyone?) Plus, you'll join a community of ladies that will be sharing their favorite Amazon finds on the regular.
Order something and not sure if it fits? You can upload a pic for helpful feedback.
Plus, we'll be doing fun giveaways every month (like Amazon gift cards and clothing!)
Click here to join the My Life and Prime Facebook group.
---
LOOKING FOR MORE OF MY FAVORITE AMAZON FINDS?
Click here to see all of our Amazon posts. (Including workout gear!)
This post contains affiliate links.