Laughs
Our Family VS the Indoor Waterpark…
By |
The week of Thanksgiving, we planned a week-long family vacation to the beach – full of sun, sand and… SUN.
But then we spent our vacation money on having Big Hairy Dog's giant tumor removed.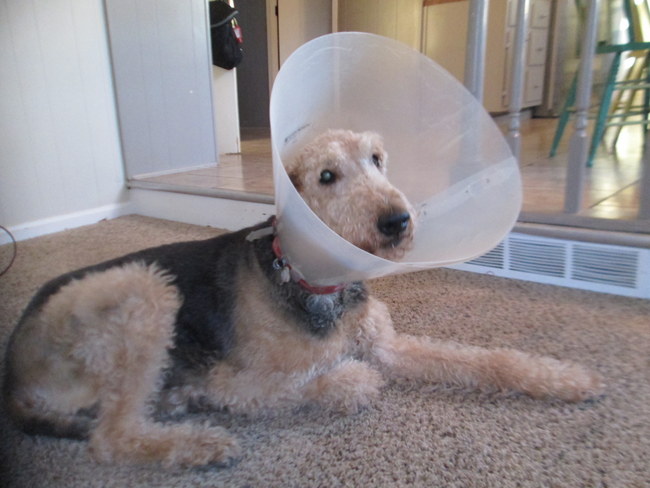 So we decided to take a little 3-day getaway instead.
To an indoor waterpark.
No sun. No sand. But water and warmth.
Two days before we left, the 2-year old woke up with a fever. I took him the doctor and was assured that it was nothing serious.
Me: We're supposed to take the kids to an indoor waterpark day after tomorrow. Are you comfortable with him going?
Doctor: Bwahahahaha! Oh – yeah – he's fine to go. And I'll see you all on the day you get back.
Me: What? Is he sick?
Doctor: Nope. But most of you will have diarrhea by the time you leave the waterpark. Have fun!
Was I concerned by her warning?
A little.
Was I concerned enough to change our plans?
No way.
So off we drove to an awesome indoor waterpark three hours away.
It was pure heaven.
There were bunkbeds in our hotel room.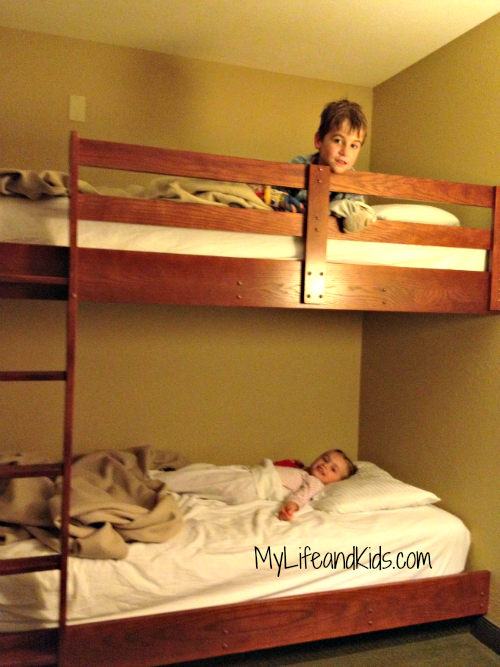 The water was warm.
At one point, I even felt too hot for a second.
Simon had a fever for most of our trip, but that didn't slow him down a single bit. In fact, I think the lazy river helped his fever.
The kids loved it.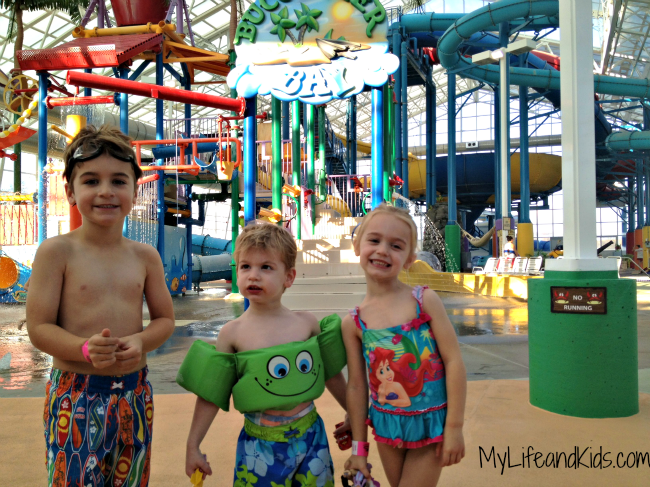 And – even better – Even Steven and I loved it. On our second day there, we started brainstorming about all the different times we'd be returning.
For kids birthdays. For a quick getaway in February.
We might have even talked about leaving the kids with his mom for a weekend and hitting the waterpark by ourselves.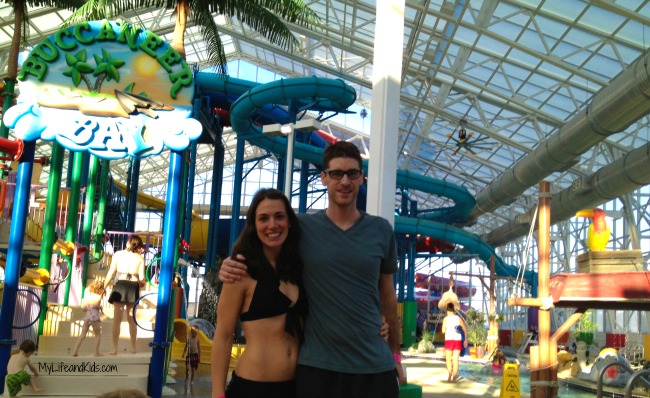 It was that much fun.
On Thanksgiving morning, we took one last spin down the waterslides, said goodbye to our bunkbeds and headed to Matt's aunt and uncle's house for Thanksgiving dinner.
And on our two-hour drive home that night, we had to stop so that Alice could have diarrhea in a Walgreen's bathroom. And she had a fever of 105.
We thought it must have been a coincidence…
On Friday, we woke up to the sound of Simon puking in his bed.
On Saturday, we woke up to the sound of Alice puking in her bed.
On Sunday, I was the one puking.
And we spent the entire next WEEK with at least one person puking or having diarrhea every single day.
Yes, I said a week.
At one point, Even Steven was in the basement washing sheets and towels, Simon was in the tub getting cleaned up after throwing up all over himself, Alice was sitting on the toilet having diarrhea, and I was laying on the bathroom floor debating on whether I should throw up in the sink or in the tub.
It's possible that I cried a little.
If you count the fever that Simon had before we left for the waterpark, we had either fevers or puking every single day for 15 entire days.
We're still awaiting the results of a stool culture to determine whether or not we were dealing with a parasite from the waterpark – although most signs are pointing to yes. And – by the way – where's my gold medal for obtaining a stool sample from a 2-year-old?
On day 5 of puking/diarrhea – Even Steven and I said we would definitely still go back to an indoor waterpark. Totally worth it.
On day 8 – we decided maybe we'd limit our stay to one night only.
On day 10 – we decided that we just wouldn't go in the winter anymore.
And now? Now I'm thinking that I'll leave Even Steven with the kids and go by myself.
For a month.
What about you? Do you love indoor waterparks – or do they make you puke?