Kid Health
Organizing Kids' Medicines – and a Free Printable
By |
As we come out of the dark, dreary days of winter, I can always count on two things:
#1 – My son will try to wear shorts to school on the first day that the temperature gets above 35 degrees.
#2 – After three months of coughs, colds, pukes, middle-of-the-night remedies and everything inbetween – my medicine cabinet will be a mess.
I'm out of pain relievers. The cough medicine is expired. There's not a bandaid to be found (because bandaids have been known to help upset tummies don't ya know?!?), and absolutely nothing has been put back where it belongs – thanks to those middle-of-the-night remedies I mentioned earlier.
So every spring, I set aside 30 minutes to get the kids' medicine organized again. It's a simple process that makes a huge difference!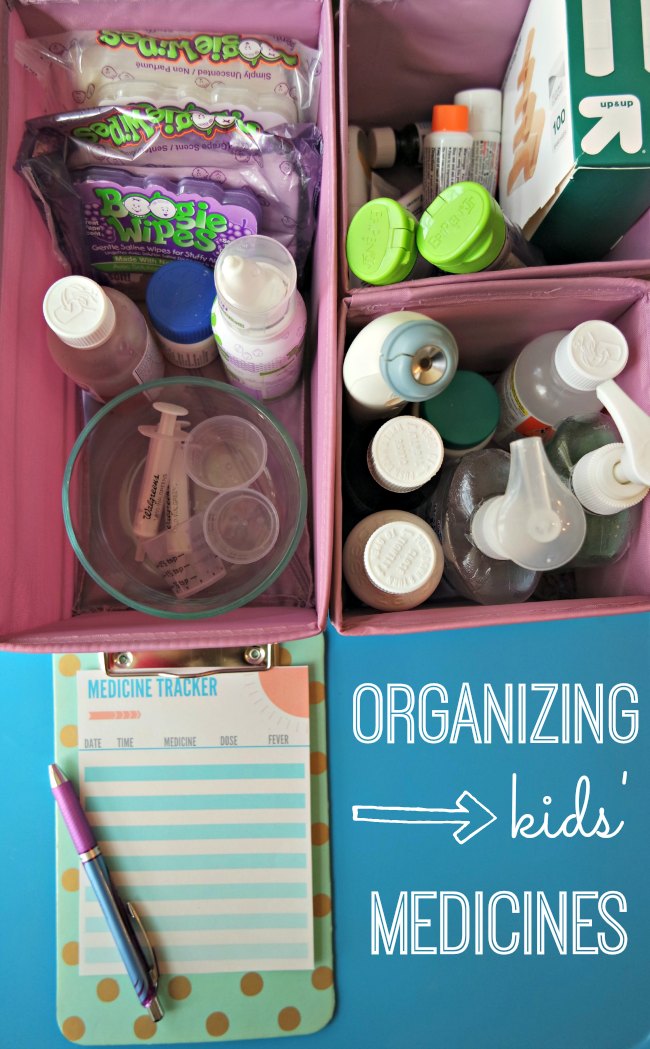 Sort it Out
First, I take everything out of our medicine shelf – which is a high cabinet in our kitchen. It's best to keep all medicine up and away from kids!
Then, I sort by pain relievers, first aid and cold/allergies.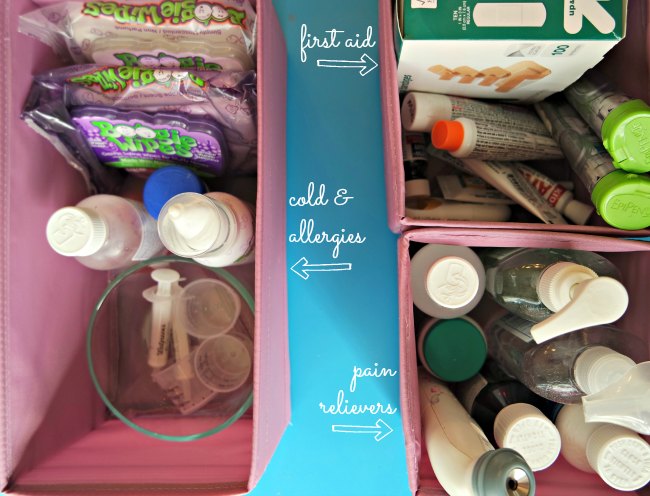 Check the Expiration Date
I make sure to take note of any expired medicines and dispose of them properly. Thanks to my partnership with KnowYourOTCs.org, I'm aware that each item comes with an expiration date that we actually have to pay attention to. Medicines used beyond their expiration date may not be as effective – and let me tell you that if I need to get my child's fever down at 3 am, I don't want to waste my time with something that MAY NOT be 100% effective. You know?

So what to do with the expired meds? Well, this might blow your mind, but you shouldn't just throw them away! In fact, follow the 3-step process below to safely dispose of your expired medicines. (And click here to share this infographic with your friends because I'm sure they've been doing it wrong too.)

Stock Up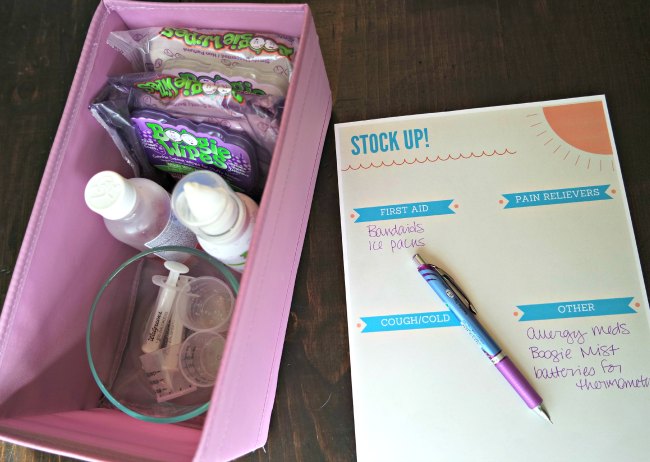 Next, I take note of everything I need to get us through the spring/summer and fall months and write it down.
This handy printable helps me remember all the little things that I tend to forget about (like bandaids and batteries for the thermometer!)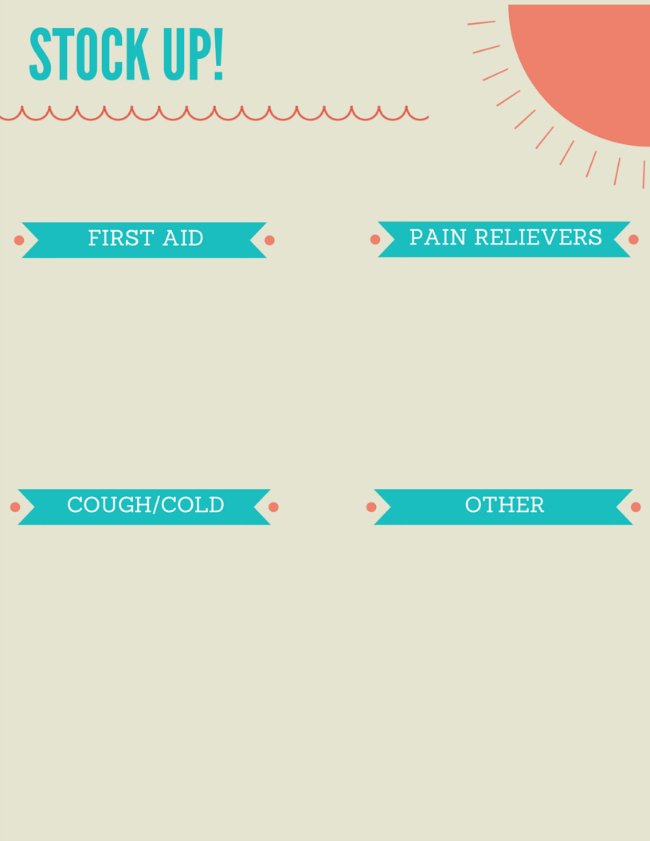 Click here to print your free Stock Up! printable.
Print it Out
Once I have everything sorted, thrown out, and I know what I need to stock up on, I print out several medication tracker sheets to keep on hand for the next time someone is sick.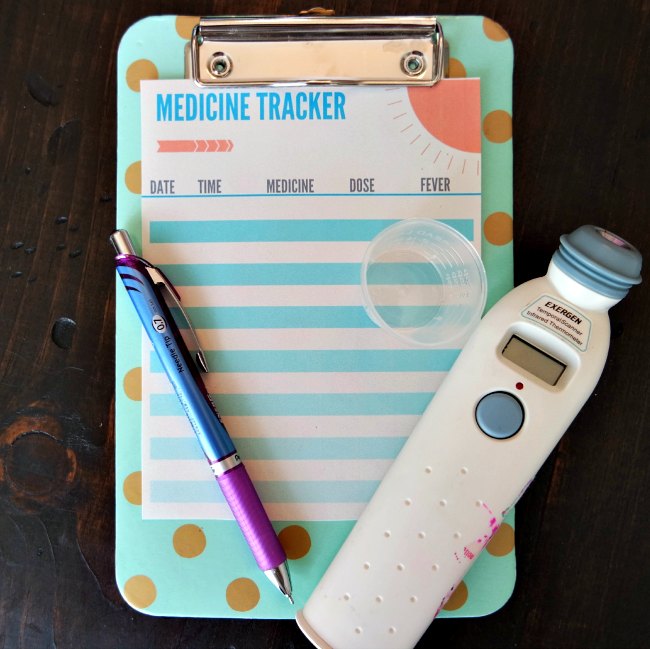 I can track fevers, medications given and dosages – so that I don't have to try to remember all that stuff. I keep them on a small clipboard with the kids' medicines, but you might want to keep yours taped to the inside of your cabinet door.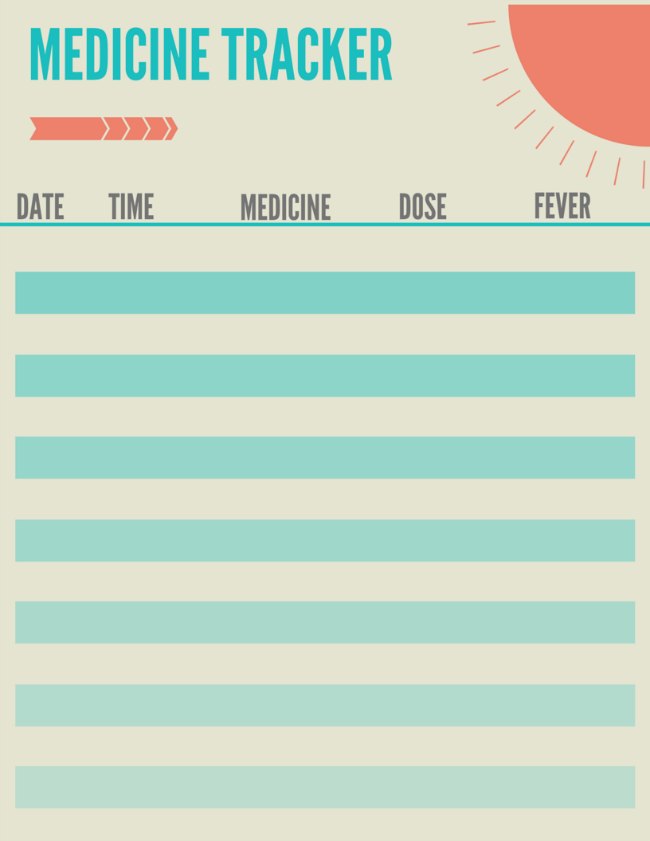 Click here to print your free Medication Tracker printable.
Questions about Over-the-Counter Medications?
I've been partnering with OTCsafety for almost a year now, and I've come to know them as a great resource on health information for parents. They've recently gone through a rebranding and website upgrade – making information even easier to find.

Visit KnowYourOTcs.org to have YOUR questions about over-the-counter medicines answered. Here's a hint – you're going to want to bookmark that site!
And be sure to follow them on Facebook and Pinterest for the latest health news and updates.
Visit Consumer Healthcare Products Association's profile on Pinterest.


This post is part of a paid partnership with KnowYourOTCs.org. All thoughts and opinions are my own.