Home
Organize, Purge, Play: Board Games Edition
By |
My kids are at a really fun age. They don't spend quite as much time in pretend land as they used to, but they're getting really into board games. And it's starting to get really fun to play board games with them.
Our endless days of Candyland are (for the most part) over, but now we've moved on to games that I used to dominate as a child – like Life and Monopoly.
With the fun, also comes the chaos. Missing pieces. Missing boards. Or missing games altogether.
One of our family goals is to spend more time playing board games together.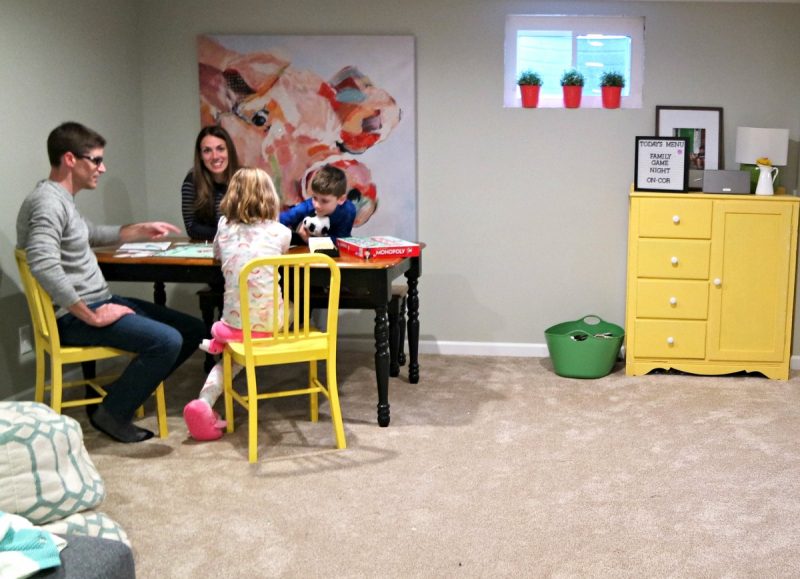 In order for this to happen, I needed to get our board games organized.
First, I went through and assessed what games we had, what games had missing pieces and what games we just haven't been playing. The kids helped me track everything down.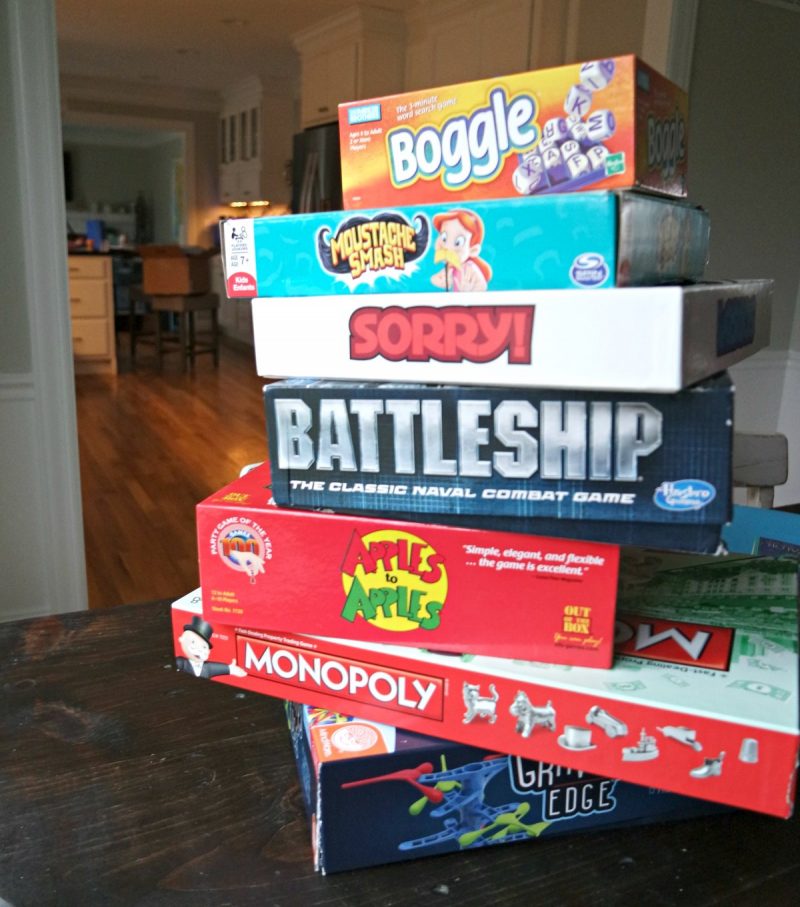 As a team, we sorted the games based on what we no longer liked to play, what was missing pieces and needed to be replaced and what our favorites were. We donated the games that we're no longer playing and made a list of games that we need to replace as we see them on sale or at yard sales. In the end, we had a pile of games that are our favorites and are ready to be played.
Next, I taped a Game Tracker to the inside lid of each game. The Game Tracker is a way for us to track our family game nights as well as see which ones aren't getting played very often and might need to be donated next time we inventory our games.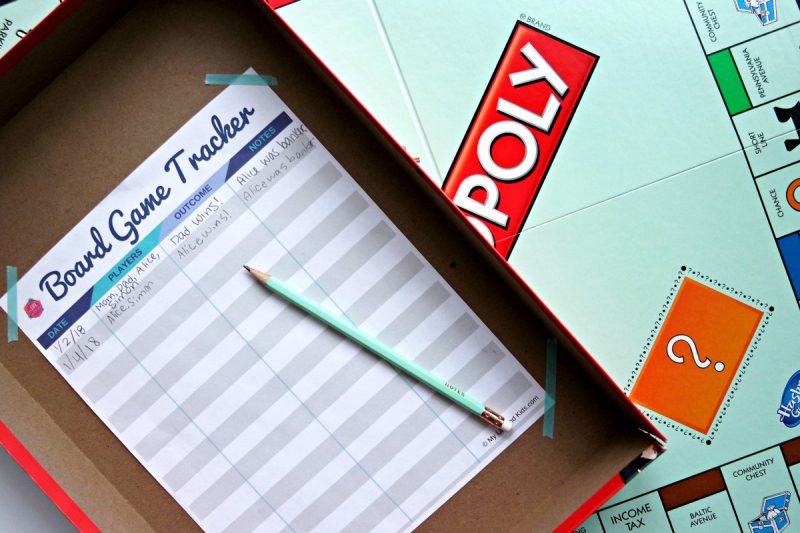 Every time we play a game, we log it on the tracker with the date, who played and "notes" about the game. Like the time that I had to get another car in the game of Life because I kept having so many kids. Or the time that Simon got so mad at Monopoly that he flipped the board. We've also been tracking who won.
This is a fun way to remember some of our best game nights. It's also a great way to see which games aren't getting played very often. Click here to download your own free Board Game Tracker.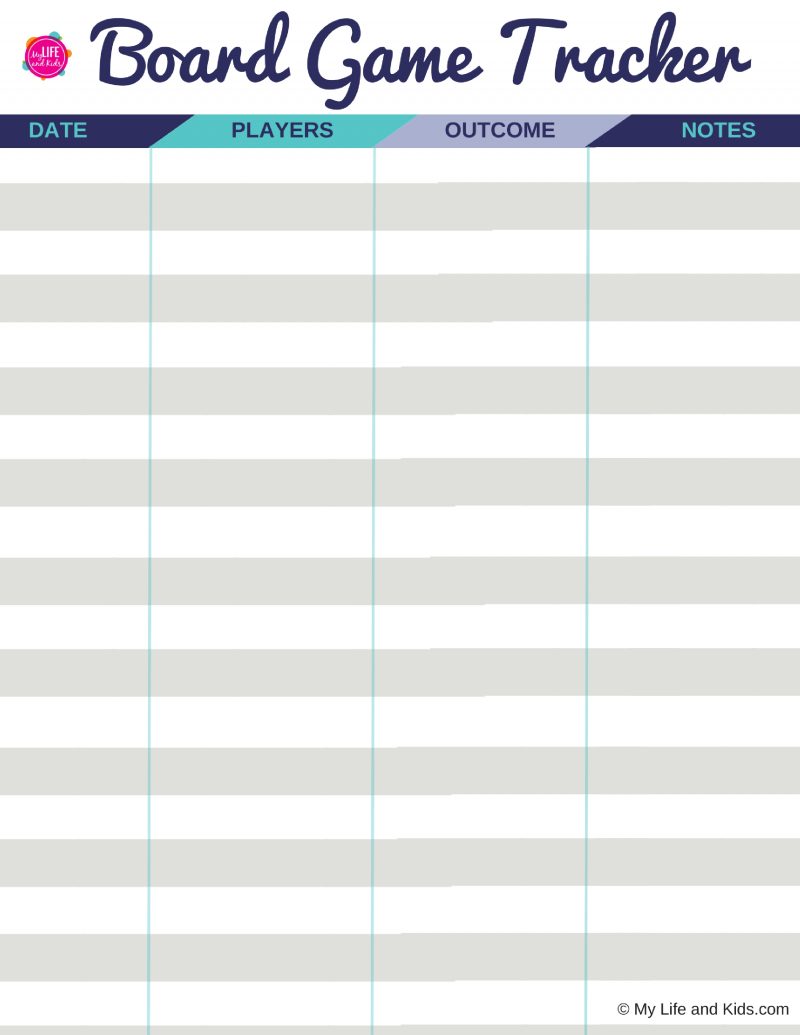 Family Game Nights
Now that we're organized, we make a crockpot meal one night every couple of weeks and have family game night. We play while we eat dinner. It's a fun way to connect as a family, eat great food and take a break from the craziness of life.