Cleaning
Nourishing DIY Body Wash
By |
My sister has gotten really into natural foods and products over the past few years. When I was FaceTiming with her the other day, she was making a smoothie and put hemp in it. HEMP. In a smoothie. And then she drank it.
Though I stick with fruits and vegetables for my smoothies, I have adopted some clean living practices. This mainly pertains to food but I have also experimented with homemade cleaning and bath products. The recipes I've used have (surprisingly) called for ingredients that I already had on-hand.
While researching homemade body wash recipes, I was excited to find that I would only need to buy one ingredient (Castile soap) – everything else is a staple in my kitchen or bathroom.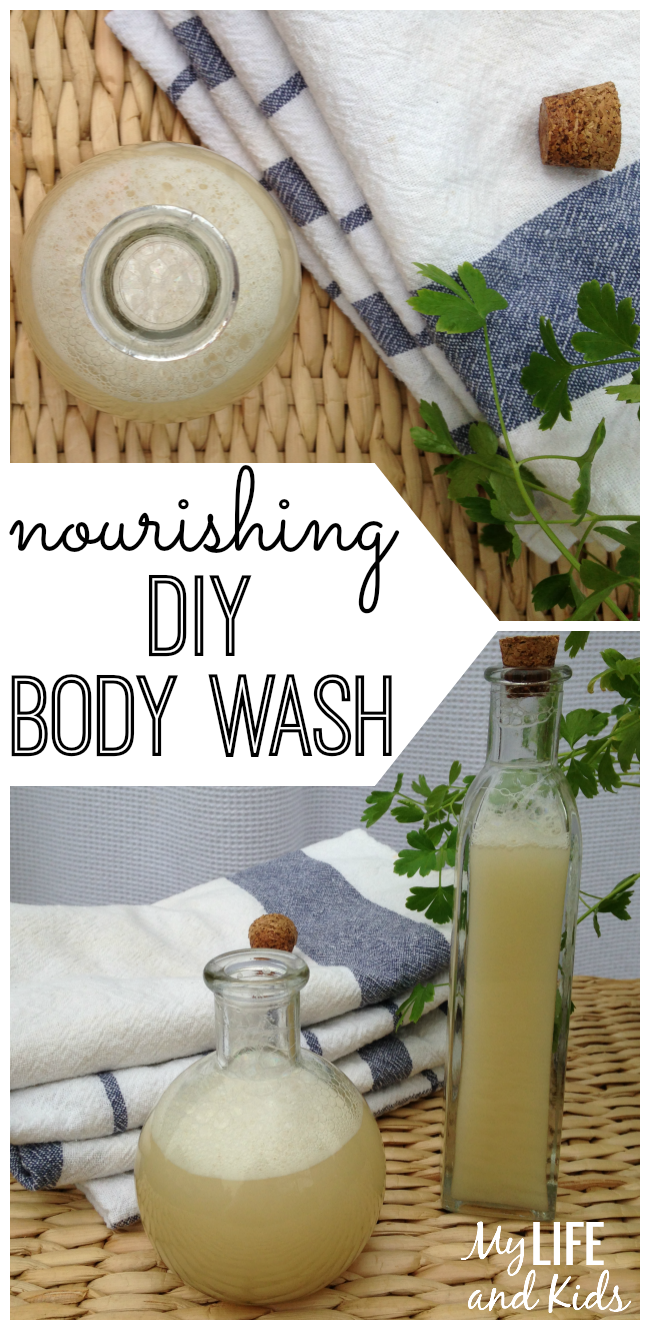 Nourishing DIY Body Wash
Ingredients
3/4 cup Castile soap
1/2 cup Silk Unsweetened Coconutmilk
1/4 cup honey
2 teaspoons vitamin E oil
10 drops essential oil (optional)
2 teaspoons vegetable glycerin (optional if your Castile soap includes it)
Instructions
Mix all ingredients together and store in an airtight bottle. Pour onto a washcloth or loofah and work into a lather.
Notes & Ingredient Benefits
1. Castile soap should be easy to find in the bath/spa section of grocery or big box store. I love Dr. Bronner's Castile soap because it has additional ingredients that prevent me from having to buy oils and vegetable glycerin. It also comes in a variety of scents – I love their peppermint scent which is so refreshing for a morning shower.
2. Vegetable glycerin creates the bubbles. If you use a Castile soap that doesn't include vegetable glycerin or if you just want more bubbles, you can buy it separately.
5. Silk Unsweetened Coconutmilk is an excellent source of vitamin D and has no artificial colors or flavors. Coconut milk is also antibacterial and hydrates skin.
3. Honey is antibacterial, anti-fungal, and healing.
4. Vitamin E smoothes, moisturizes, and nourishes skin.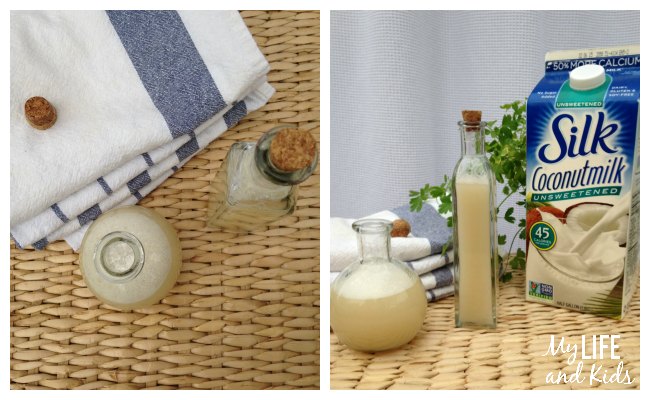 Click here to grab special offers and coupons from Silk.
And be sure to visit Silk on Facebook for even more coupons.
This conversation is sponsored by Silk. The opinions and text are all mine.