Whether you're short on time or it's too hot to turn on the oven, sometimes no bake desserts are just what you need. Our favorite are the apple crumble bars - watch yourself, or you'll be eating them for breakfast.

15 No Bake Dessert Recipes
If you like chocolate and cappuccinos you will love these.
The whole house fills with the aroma of chocolate and coffee! These are the most wonderful treat. You will find yourself wanting to eat them for breakfast (YUMMMM).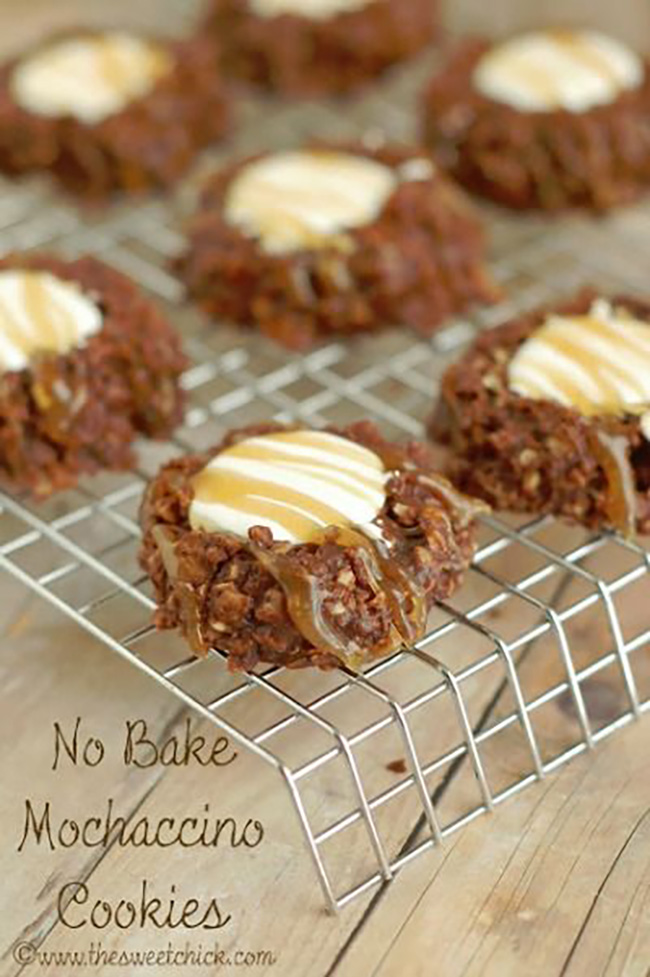 No-Bake Dessert That Will Make You Forget You Have An Oven!
You will absolutely melt over this gooey, chewy, chocolaty treat. It is the perfect blend of all things you love! The Krispies add the greatest element to a traditional s'more!
Super easy and 100% crowd pleaser!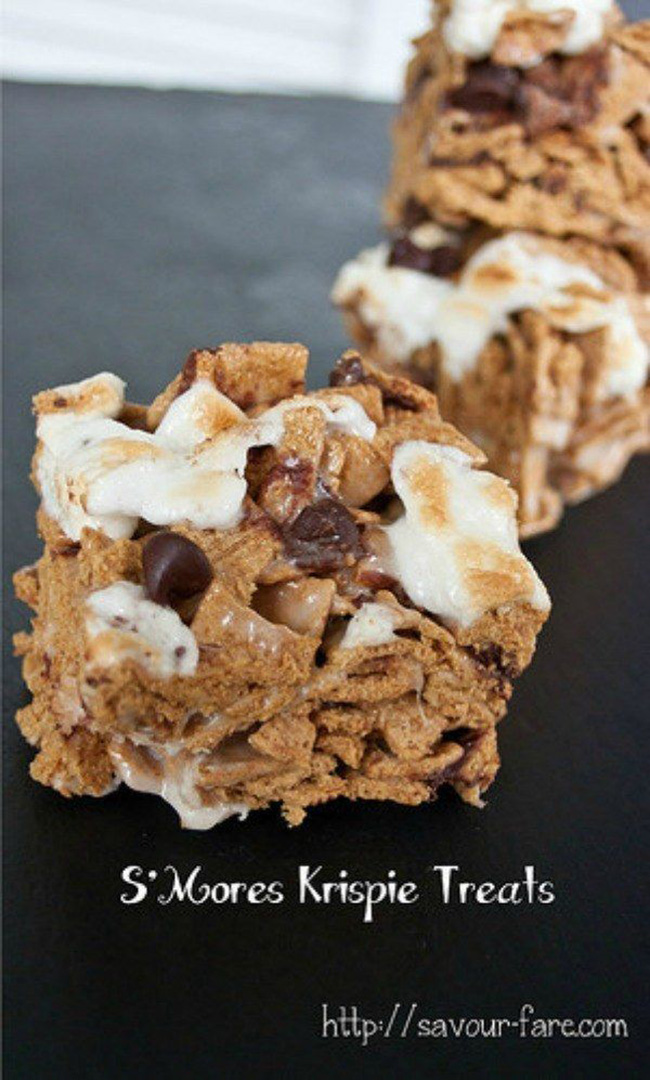 My family goes BANANAS over this Banana Pudding Trifle dessert!
It is easy to make and you will love all the different layers! The wafers set it off with a magical texture that gives a satisfying bite. SUPER easy and few ingredients - we keep the fixings for this on hand all the time!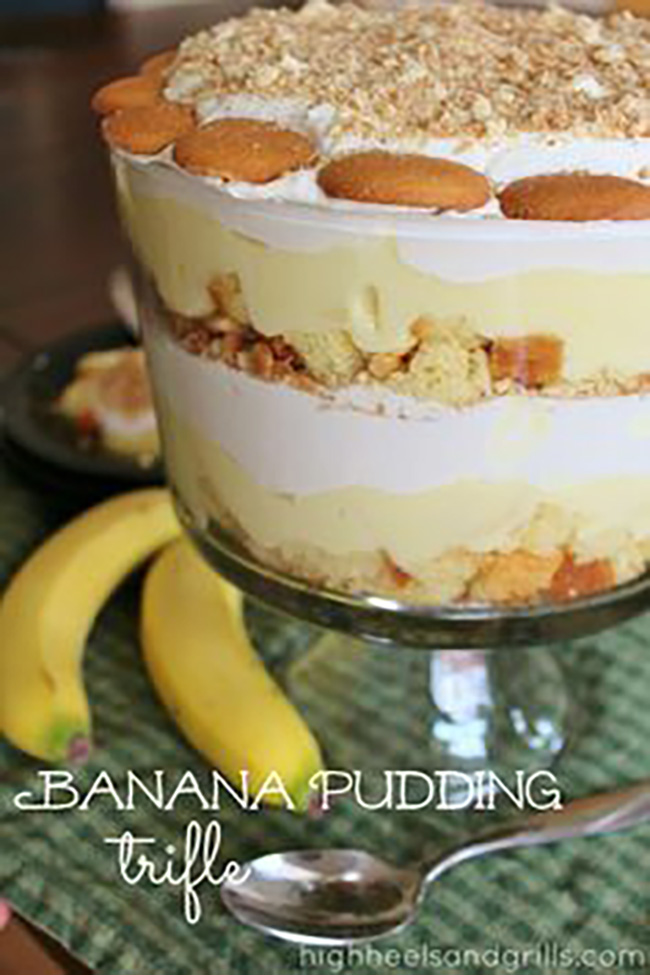 These No-Bake Millionaire's Shortbread Bars are easy to make, require no baking and are full of caramel and chocolate! These are a sure thing for family dinners, potlucks, birthday parties, school events, or to shine some love on a neighbor in need! Way too easy to make. You will wonder where this recipe has been your whole life.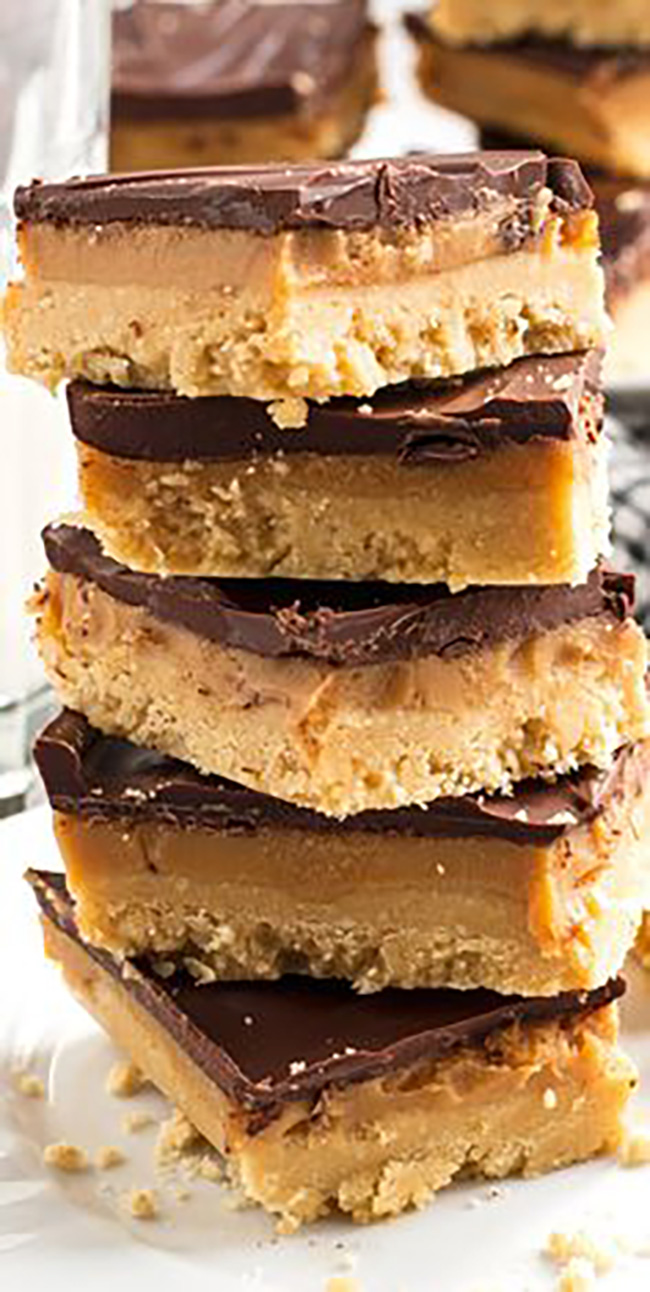 Fudge.
Brownie.
No-Bake.
CHEESECAKE....
Do this thing. Do it now! This Fudge Brownie No-Bake Cheesecake dessert is rich and chocolatey with the perfect balance of chocolate and cheesecake. Dump together the chocolate brownie, chocolate chips, no-bake cheesecake, and drizzle with a simple homemade fudge sauce.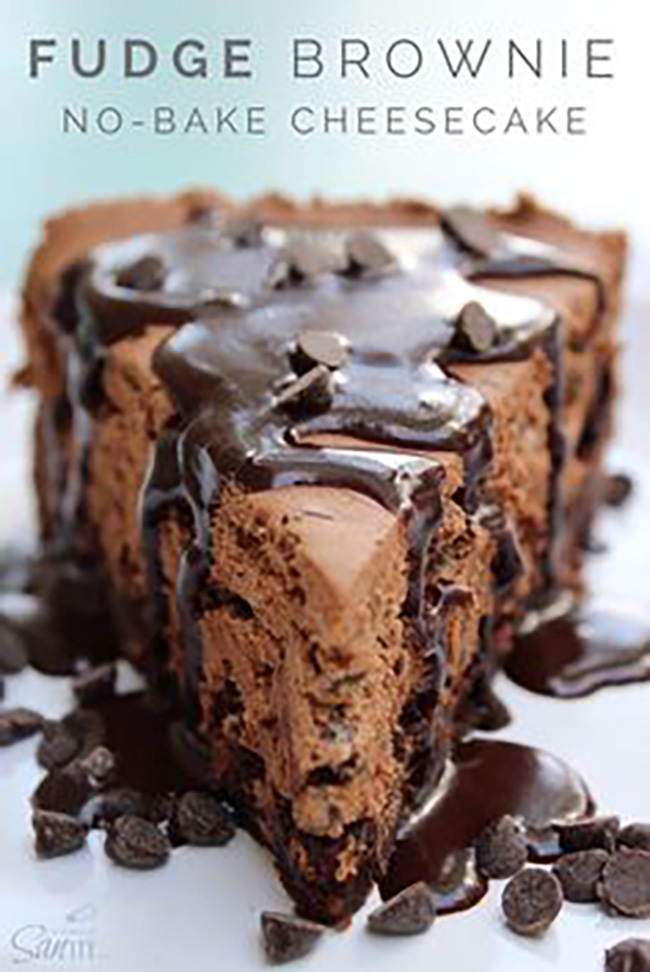 These Oreo Truffles are my most requested potluck dish and always the first dessert to disappear. No baking required. Super simple ingredients and easy to whip up! I make a double batch to keep some home for my crew. Perfectly stored in the refrigerator or freeze them for a future craving!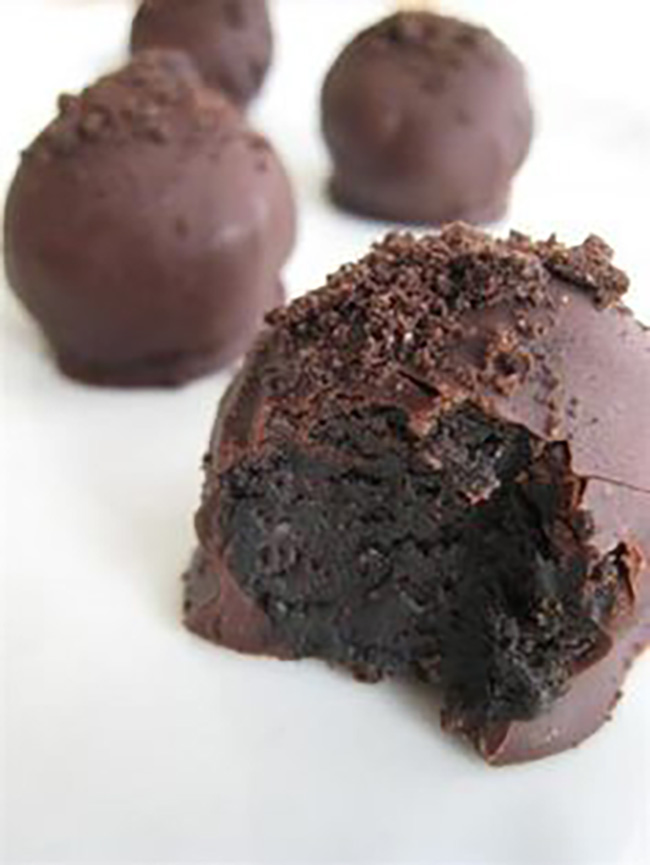 No-Bake Chocolate Chip Cookie Pie ~ four simple ingredients come together to create one delicious pie. And you won't believe how easy it is - and how irresistible! We love the creamy, chocolate chippy mouthfuls paired perfectly with the crunchy crust. Without a doubt, it is a favorite for my crew!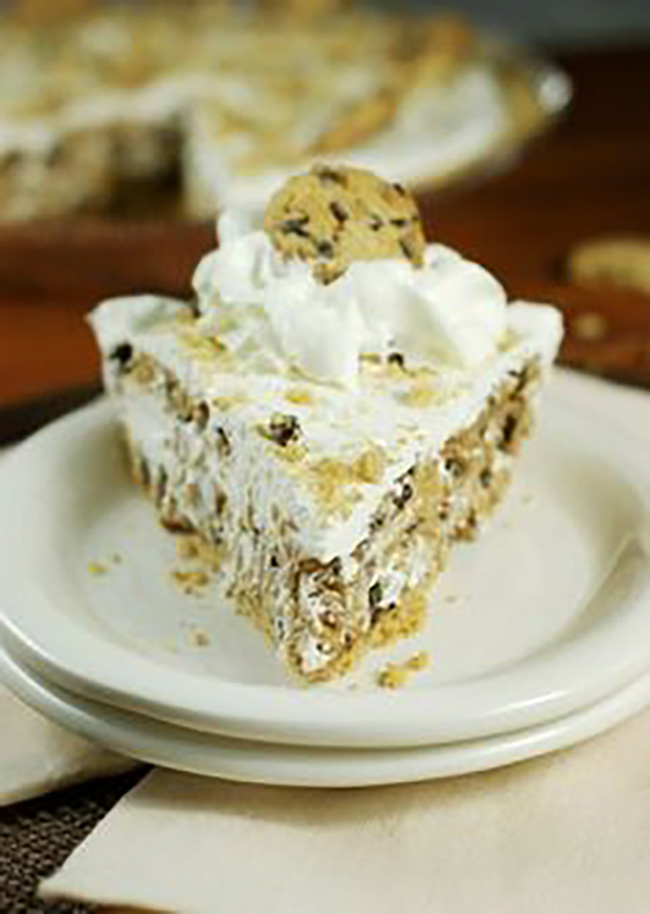 Homemade Turtles?
YAS.
Would you believe me if I told you I have the PERFECT recipe that only includes 4 total ingredients??
They are chewy, gooey, salty-and-sweet! Homemade always tastes better, especially when it is this crazy simple. Blow your own mind!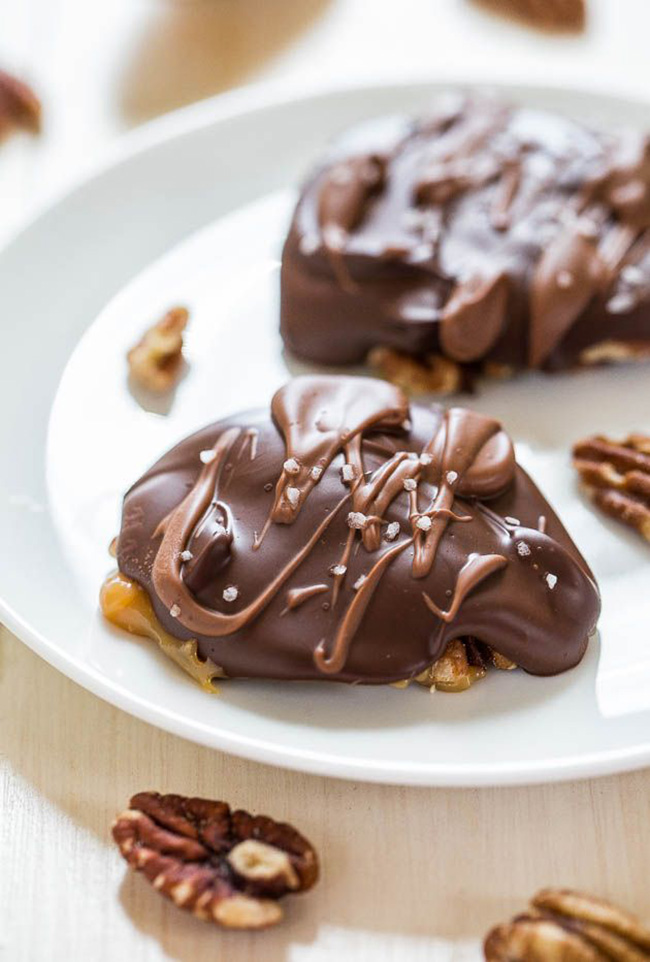 No Bake Tiramisu Cookies are all that is totally right with this world.
Paleo : Vegan : Gluten Free : HEAVEN
Soft, chewy and just like fudge, these are a sinfully nutritious snack between meals or even breakfast! Refrigeration is optional. I make up a double batch and freeze these glorious little nuggets. You will not be sorry (until they are all gone in a snap!)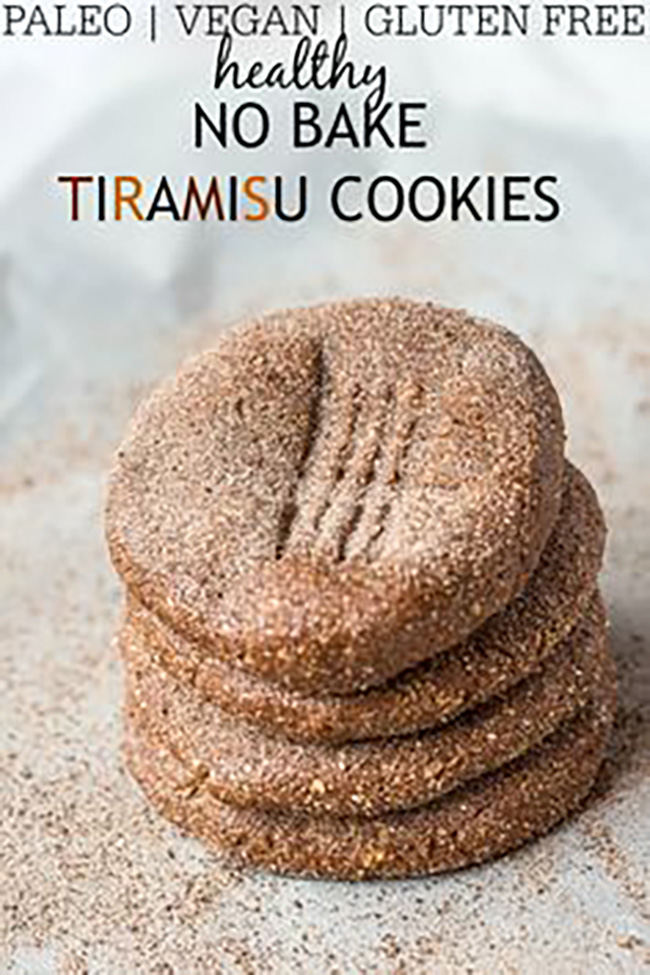 Oreo Fluff Dessert Recipe
Super Easy.
Addictive. This is the No Bake Dessert that will meet all of your needs!! Easy, budget friendly, and a tried and true crowd pleaser.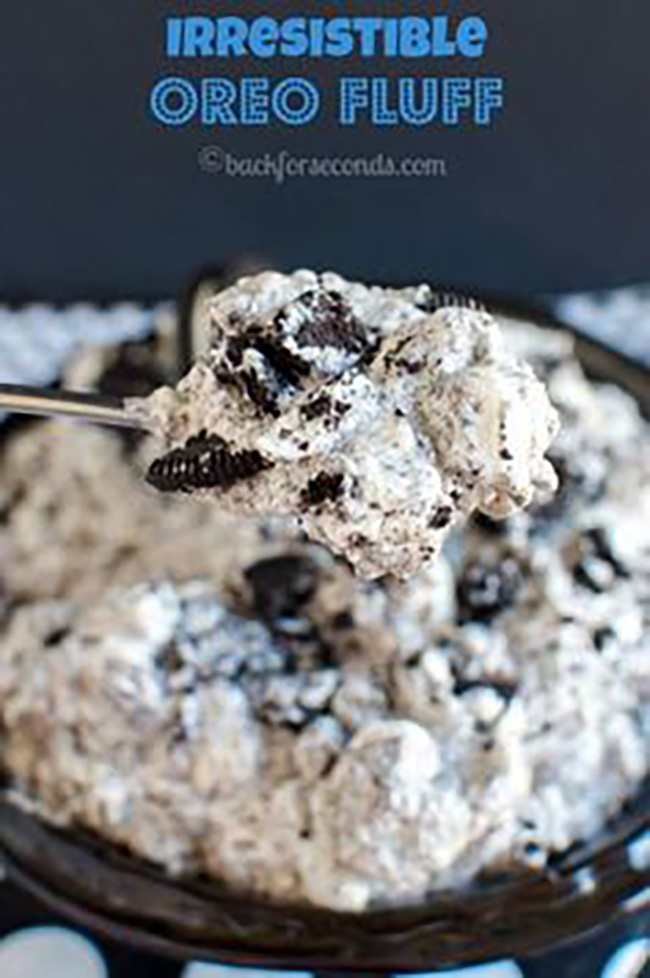 These little guys level up any party!
Individual portions make it convenient for your  guests to mingle and enjoy the party. Cool Creamy Oreo Parfaits are an easy layered no bake dessert that you can make in a large bowl for potlucks or cook outs. Kids love it!! Adults love it!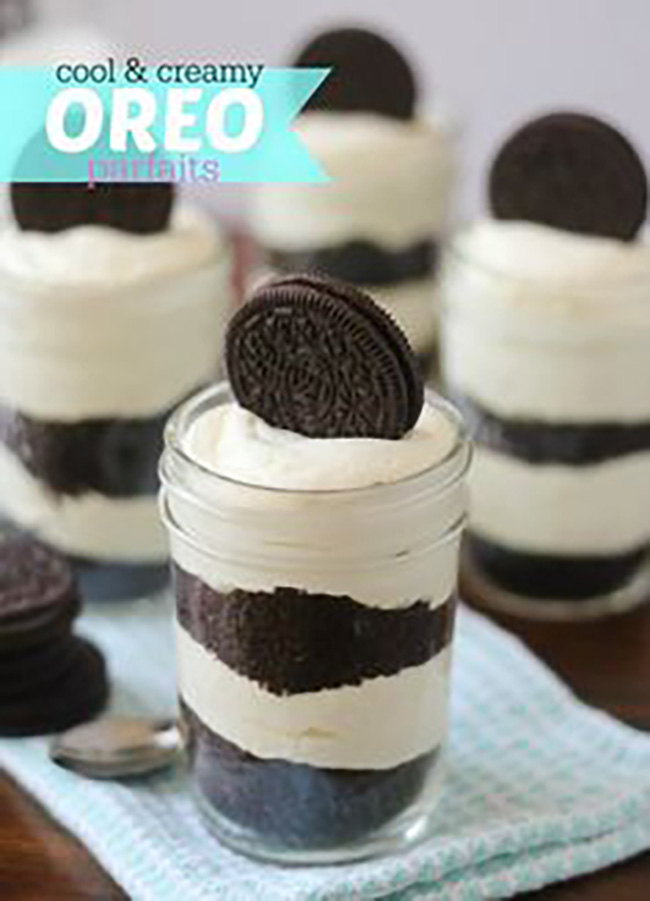 Individual No Bake Vanilla Cheesecake is just darling. It can be served in a traditional cake pan OR pile it into an adorable single-serving dessert 'shot.' My kids are total suckers for these - makes the dessert seem extra fancy - and actually cuts their portion expectations in half! Total win-win 🙂
A super easy no bake dessert that takes less than 15 minutes prep time and only 7 ingredients!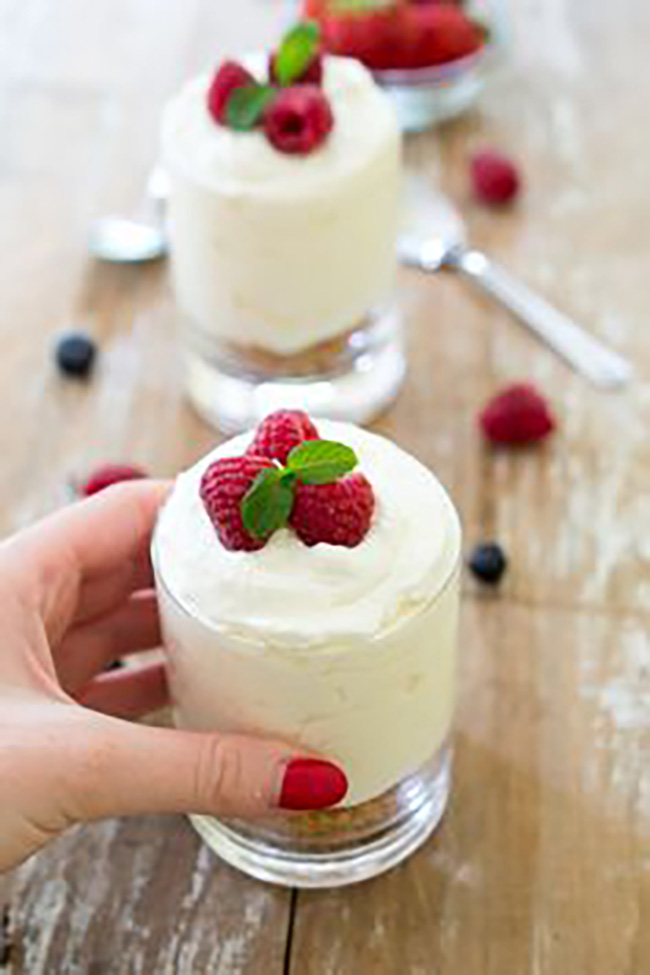 When all you need to suffice the chocolate craving is a rich, easy, CHOCOLATEY bit of bliss, try this amazing Chocolate Peanut Butter No-Bake Dessert.
It has all of the textures and each bite is mind blowing - quenching every need. Because it is a no bake dessert - we find it quick and easy to throw together - even at the last minute!
**My husband thought he had died and gone to heaven!...this is VERY good!**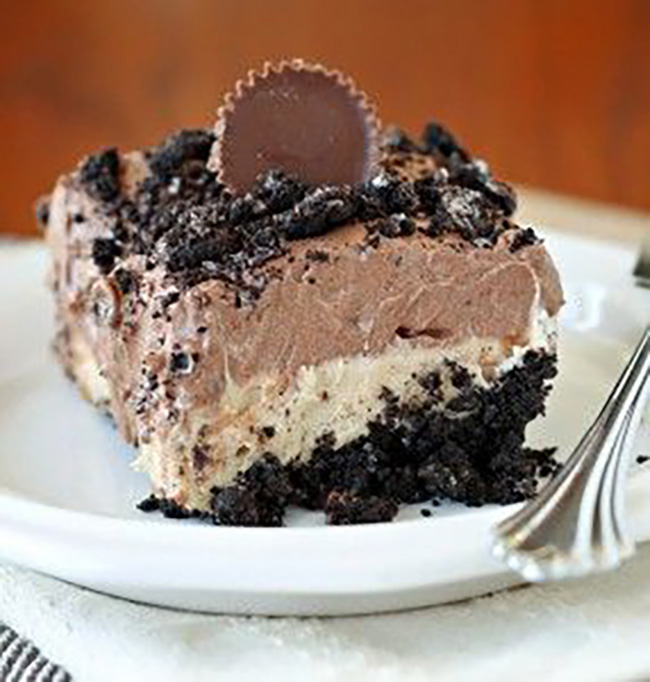 I am a total sucker for mint chocolate chip ANYTHING! When I discovered these No Bake Mint Chocolate Bars at my neighbor's potluck, I demanded the recipe immediately. Much to my surprise, I was eating a super easy, no bake version of my favorite dessert.
This treat is bursting with fresh mint flavor and has the moist and crumbly, chocolate crunch that sets it all off the hook!
They are super easy to make - DO IT.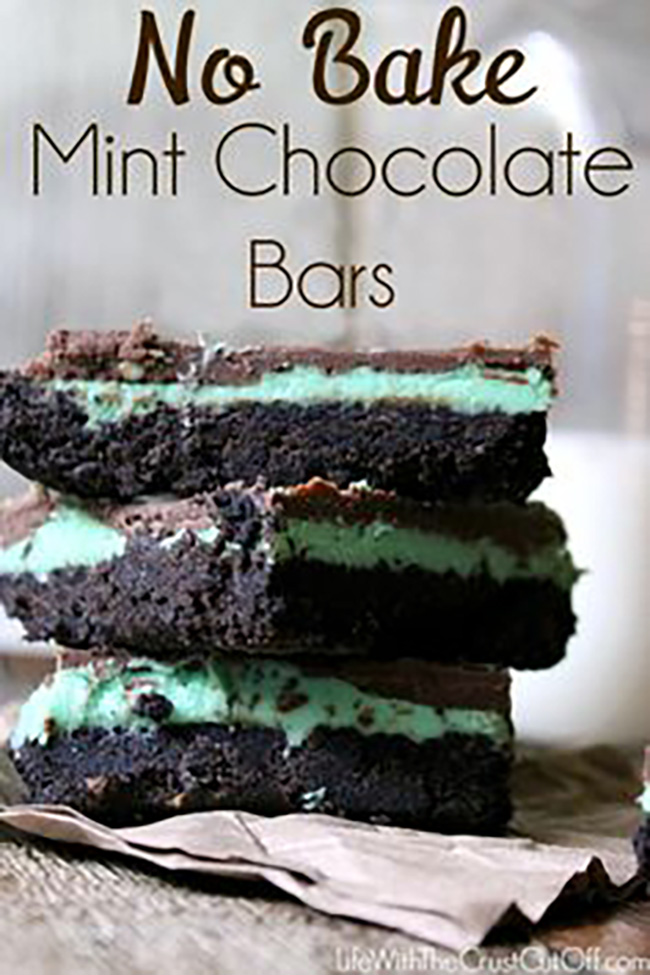 Gluten Free, Egg Free, Dairy Free, Grain Free
The only thing missing from these AMAZING No-Bake Apple Crumble Bars are additives that can sometimes bog down such a light, delicious treat. The apples add incredible, bold flavor while the maple syrup and honey round out each bite with nature's sweetest natural flavoring.
Enjoy!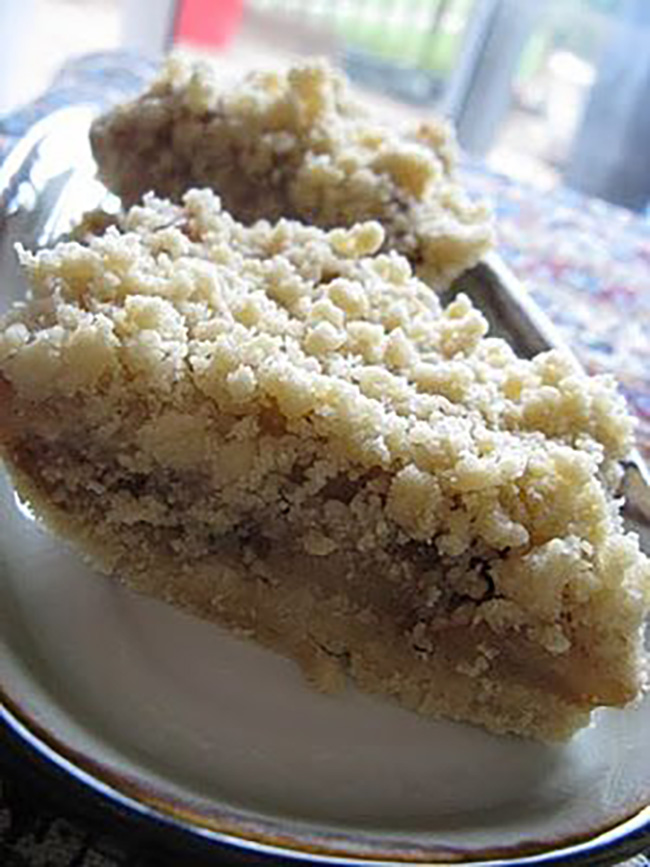 My FAVORITE Dessert Hacks, Steals, and JackPots:
For Even More Great Resources for No Bake and Other Desserts, Here's My Go-To Collection:
The Deceptively Easy Dessert Cookbook: Simple Recipes for Extraordinary No-Bake & Baked Sweets
No-Bake Desserts: 103 Easy Recipes for No-Bake Cookies, Bars, and Treats (RecipeLion)
No-Bake Treats: Incredible Unbaked Cheesecakes, Icebox Cakes, Pies and More
Clean Desserts: Delicious No-Bake Vegan & Gluten-Free Cookies, Bars, Balls, and More
The Ultimate No Bake Dessert Recipes: Bakeless Bars, Cookies, Cheesecakes, Pies, and More
No Oven Lovin' (No Bake Recipes For Cakes, Cookies & Bars)
Clean Sweets: Simple, High-Protein Desserts for One
Decadent Gluten-Free Vegan Baking: Delicious, Gluten-, Egg- and Dairy-Free Treats and Sweets
Country Living Christmas At Home: Holiday Decorating – Crafts – Recipes
The Pioneer Woman Cooks: A Year of Holidays: 140 Step-by-Step Recipes for Simple, Scrumptious Celebrations
Betty Crocker Christmas Cookbook: Easy Appetizers, Festive Cocktails, Make-ahead Brunches, Christmas Dinners, Food Gifts
Magnolia Table: A Collection of Recipes for Gathering
The Barefoot Contessa Cookbook
The Happy Cookbook, A Celebration of the Food that Makes America Smile
Better Homes and Gardens, Very Merry Cookies
The Good Housekeeping Christmas Cookbook
Holiday Cookies: Showstopping Recipes to Sweeten the Season