Laughs
My Terrible (NON) Snow Day
By |
With ice and snow in the forecast, we woke up this morning to Miles's very first snow day.
He was pissed.
And so was I.
I stayed in bed and closed my eyes and tried to muster up the strength to have some fun with my kids. We couldn't play in the snow – because it hadn't actually arrived yet. But we also couldn't leave the house – because the ice and sleet was coming down.
Note: that ice and sleet didn't stop Even Steven from getting the hell out of here and going to work. He calls it "work ethic" – I call it being terrified of being snowed in at home with your three kids and wife.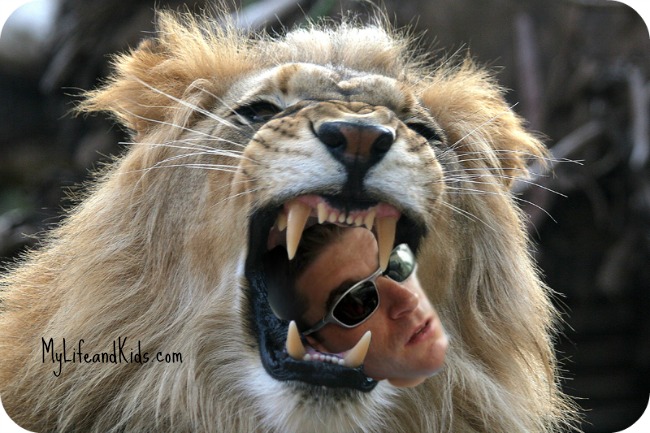 I should probably let you know that there's a post coming next week about our experience with an indoor water park, diarrhea and parasites – among other things. But let's just say it's been a long week.
A very long week.
In fact – I was in the car by myself for SEVEN minutes yesterday – and I realized that it was the first time I had actually been alone in two weeks.
Yes, that's 14 days.
So I'm not going to lie when I tell you that the very last thing I wanted to do was stay home and entertain all three of my kids today.
This won't surprise you – my lack of enthusiasm for today didn't do much to help us have a smooth morning.
At 9 am I had already vacuumed the family room twice, sent two kids to their rooms and battled a 2 year old to collect a stool sample so that we can figure out exactly what kind of parasite he may or may not have (more on that next week.) And special thanks to my mother-in-law for delivering the stool sample to the hospital. God bless all-wheel-drive!
Things weren't going well.
So I did what any mom would do. I hopped on Facebook to see if my friends were having as terrible a (non)snow day as I was.
Turns out – they weren't. In fact, my friends were in heaven.
Pure snow day heaven.
One of them was decorating Christmas cookies, listening to holiday tunes and sipping her fourth cup of Christmas blend coffee.
Another friend had set up a Holiday scavenger hunt around the house for her kids.
And another one was just so grateful for a fun and relaxing snow day – and the start of an unplanned 3-day weekend.
I felt terrible.
Like – really, really bad.
What kind of a mom doesn't enjoy being iced in with her kids? What kind of a mom would rather be at the mall by herself?
Or even just in a dark room alone?
After nearly two weeks of fevers, puke and diarrhea – this mom. That's who.
I closed Facebook and decided that I needed a better attitude. It wasn't even 10 am – there was still plenty of time to turn the day around!
I sat down to brainstorm a few fun activities we could all do together when one of my kids (and I won't say who) tapped me on the shoulder and said,
"Mom – I just pooped in my underwear. But don't worry – I tossed them down the laundry chute and put on a new pair."
And that's when I turned on the television and decided to try again after naptime.
Hopefully there will be snow when they get up – and I can send them outside.
For those of you having a perfect snow day today – congratulations. I'm very happy for you.
And for the rest of you? You're not alone.
PS – Only four days left to enter to win an American Girl Bitty Baby and Stroller. Enter here.