Laughs
My Mother's Indecent Proposal
By |
It was the end of my 8th grade year, and my mom and I were pulling into the driveway one night, when I finally told her what had been on my mind for nearly a year.
I had never been kissed.
And I really wanted to be kissed.
In some ways, my mom did a lot of things right after I confessed this to her…
She told me that I was very special, and that there was a special guy out there that would want to kiss me someday.
She told me that I was beautiful. She told me that kissing would happen before I knew it and not to wish away my childhood.
But as we sat there in the car, she knew that her words weren't making me feel much better.
This is the same mother that didn't want to hurt my feelings by telling me I couldn't sing, so she made up a genetic defect that makes our voices not work with microhopnes. The same mother that covered my back in maxipads so that I wouldn't get hurt while doing the highjump.
Telling me to wait and that it would all be okay just wasn't how she liked to work.
So she offered to pay one of my brother's friends to kiss me.
My brother was two years older than me and played on the varsity basketball team. There were several prospects to choose from.
"Would that work?" I asked her.
"Of course it will work. I'll pay him, and I'll even buy him a footlong Subway sandwich."
She was a genius. What 10th grade guy wouldn't want to kiss me in exchange for a footlong and some cash? I got out of the car with a renewed spirit and went straight to my yearbook to circle my prospects.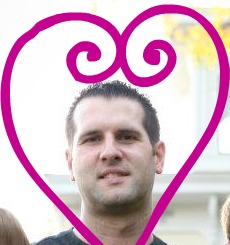 But somewhere over the next few days, I lost the nerve to ask my mom about our "indecent proposal" – and my mom most likely came to her senses and realized that this might be a little inappropriate. We never talked about it again.