Laughs
My Mom is Spoiled – and I Am Not
By |
It's often the case that my mom and my daughter FaceTime eachother in the mornings before Alice goes to preschool.
It's also often the case that my mom is still in bed during their morning conversation.
Sometimes I listen in, but most of the time I'm busy getting the 2-year-old dressed or the 6-year-old on the bus. Or eating breakfast. Or checking in on Facebook. Or just sitting there staring into space…
But I just happened to be part of the conversation one day last week, when I saw the strangest thing happen.
There was my mom, sitting in bed talking on her iPad to us – and in walked my dad – delivering my mom's morning cup of coffee.
"Mom," I said. "What exactly just happened there?"
Oh – your dad knows how much I like to have my coffee first thing in the morning, so he delivers it to me in bed.
Every morning.
Apparently this has been going on for the last five years. My mom stays in bed until her coffee is delivered.
And – only after she drinks that first cup – does she get up and start her day.
I pushed her to please share her little secret with me on how I could receive some similar treatment at my house.
And she finally admitted that when she first retired, she wasn't always the fastest to hop out of bed in the morning. And eventually – after many mornings passing her by – this became their new routine.
My dad gets ready for work, brews a pot of coffee, delivers my mom's first cup to her in bed and heads off to work. After she's finished the last drop, she starts her day.
I was shocked.
Me: So let me get this straight. You stopped getting out of bed, and so my dad started bringing you coffee?
My Mom: Yup. Pretty much.
Using my mom's advice, I decided to give it a try. When Even Steven got up for work and woke up every single person in the house, with his ridiculously loud everything, I told him I would be staying in bed until he delivered my morning coffee.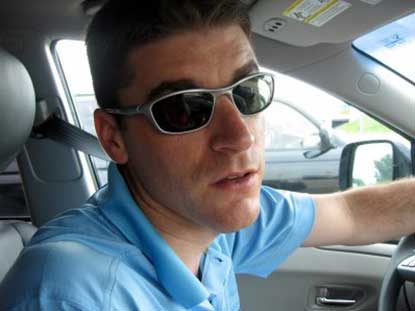 I woke up 90 minutes later.
I raced downstairs in a panic to find that Even Steven had left for work.
The television was blaring.
Alice and Simon were playing on the iPad.
Big Hairy Dog was drinking out of the toilet.
And Miles had eaten four containers of applesauce and was busy gluing them together to make a rocket ship.
Which I'm pretty sure means that I'm a terrible mom.
And I made a poor choice in husbands.
If only he weren't so cute…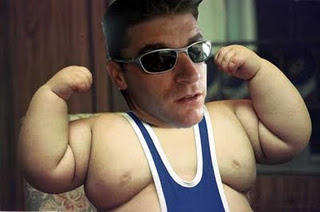 PS – When I asked my mom to please send me a picture of herself drinking coffee in bed – so that I could include it in my blog post – this is what she sent me.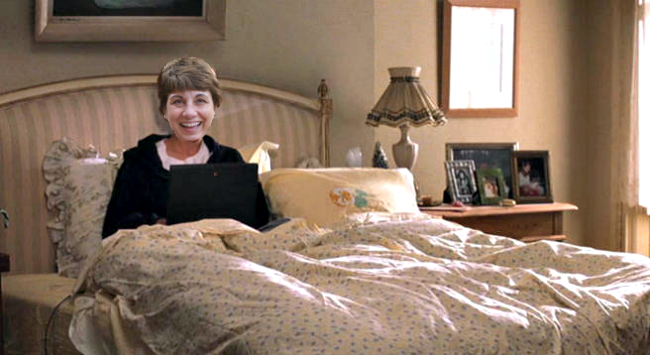 Bonus points if you can name that movie.