My Mom
My Mom in an Accident
By |
Well – apparently it's pick on my mom week. I just can't stop.
You can read the rest of this week's posts here:
Monday – My Mother's Indecent Proposal
Tuesday – Was she smoking crack while I was growing up?
Wednesday – She may or may not have tried to wipe my bottom when I was 21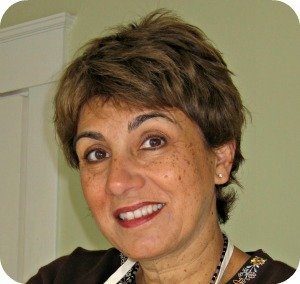 And for today…
When I was in college, my mom, my brother and I were in a pretty serious car accident. Thankfully no one was hurt.
My mom was driving us down I-94 when we hit a patch of black ice, started spinning out of control, hit a snow bank in the median and started rolling. It was the beginning of a 50-car pile-up on the highway. And while it certainly wasn't my mom's fault – she was definitely the first car to lose control and therefore she technically started a 50-car pile-up on the highway.
There are lots of scary things about that day – I could go on and on and on – but the bottom line is that we weren't hurt.
There were, however, a few things about my mother that amazed me that day:
* The entire time we were rolling, my mom was shrieking, "Oh my God, I'm so sorry – we're all going to DIE!" I realize that you never know how you're going to respond when you're rolling in a car – but note to all mothers – this isn't the most comforting thing to shriek to your children.
* None of us had a cellphone in the car with us (obviously this was 10 years ago). So when we finally got out of the car, a very nice bystander offered her phone to my mom. You know – to call my dad and let him know what had happened. This was back in the day before unlimited minutes, and my mom used this woman's phone to call every single person she had ever met in her life. The secretaries at her school, her 4th cousins, aunts, uncles, grandparents, great-grandparents, the neighbors. She just wanted them to "hear it from her before they saw it on the news." The woman finally got her phone back 90 minutes later, and I'm sure her bill was hundreds of dollars.
* Apparently we didn't have enough clothing on, because I distinctly remember my mom standing by the side of the highway, talking on the phone and wearing someone's fur coat. Another generous bystander that didn't want her to be cold.
* At the time, my mom wore drugstore reading glasses. She could never find a single pair and was constantly buying them when she was at the grocery store. Once they got our car righted, they sent me in to get anything we might need. I found 12 pair of her reading glasses. No joke.
* My mom swears that one of the paramedics reached under the fur coat she was wearing, grabbed her hips from behind and felt up and down her sides to make sure nothing was "out of alignment." He did this repeatedly. The rest of us were touched by no one.
* The next morning, my mom's accident made the front page of the paper. The article started by saying her full name, age 50,… and went on from there. The phone rang all day with people saying, "Oh my God – we didn't know you were 50!"

My mom will be defending herself on the blog tomorrow. She'll be answering all of your questions, so if you've got a question for her, leave it in the comments section. She'll answer as many as she can.