Amazon Favorites
My Favorite Pink Clothes from Amazon Prime
By |
Did you really think that I could head into February without sharing my very favorite PINK clothes from Amazon Prime?
This was such a fun post to pull together. We had a blast shopping for all sorts of pink tops, dresses and accessories. While we ordered tons more than what we are featuring, you're going to love what made the cut!
New to Buying Clothes on Amazon?
Buying clothes on Amazon can be overwhelming. Can you trust the reviews? Can you trust the images? Are the clothes legit? Is it really okay to buy clothes on Amazon?
I'm making the process as easy as possible for you. My team and I are scouring Amazon fashion to find our very favorites (through trial and error) and sharing the best of the best with you.
We're only sharing the clothes that we love that are available on Amazon Prime for $30 or less.
And sometimes they're a lot less! You can see all of our Amazon fashion favorites right here (including swimsuits and workout gear.)
My Favorite PINK Clothes on Amazon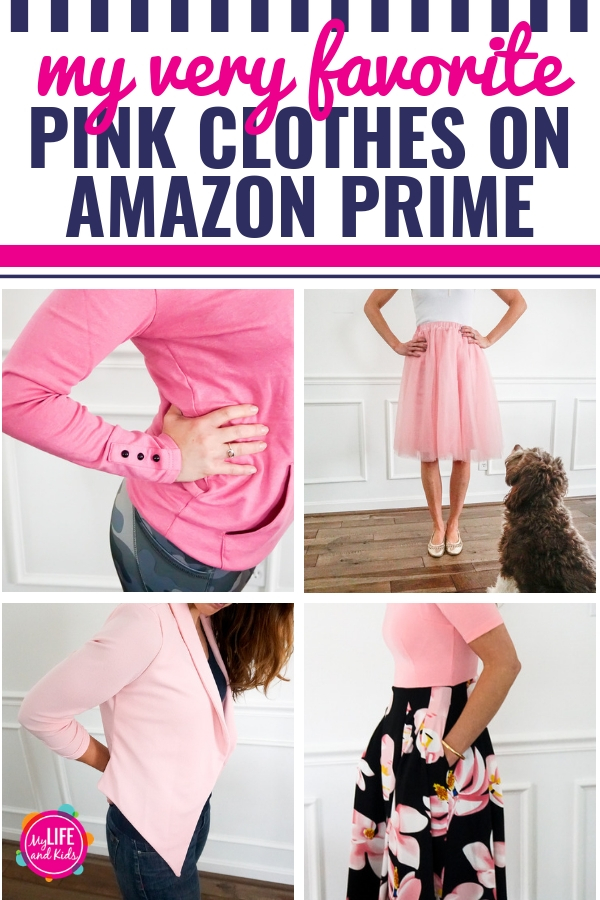 These are our very favorite pink clothes and accessories that you can buy on Amazon. New to Amazon fashion? We're walking you through the entire process (you won't believe these prices!) Everything is available on Amazon Prime, it's pink, and it's less than $30. Seriously! You're going to want to upgrade your outfits with this fun color pink finds.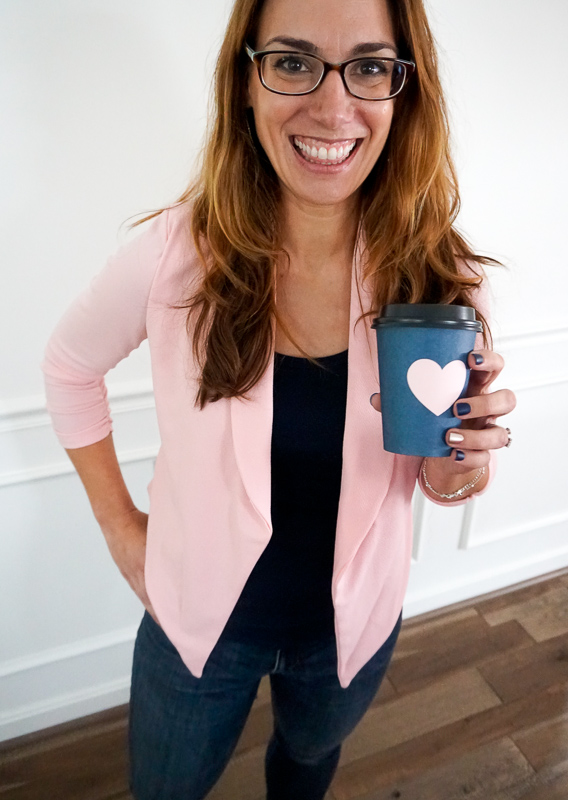 We are spellbound by this chic jacket. The sleeves are ¾ length and slightly ruched which is the perfect pairing to the bold and angular cut of the front of the jacket. Combined, there is no greater way to add height and slimming to any body type than the style of this jacket.
Another secret weapon is the polyester/spandex fabric, which allows for perfect shaping and confident structuring.
Price: $22.99
Fit: Fairly true to size. This is a size small.
Click here to see it on Amazon. Be sure to check out the variety of colors and patterns.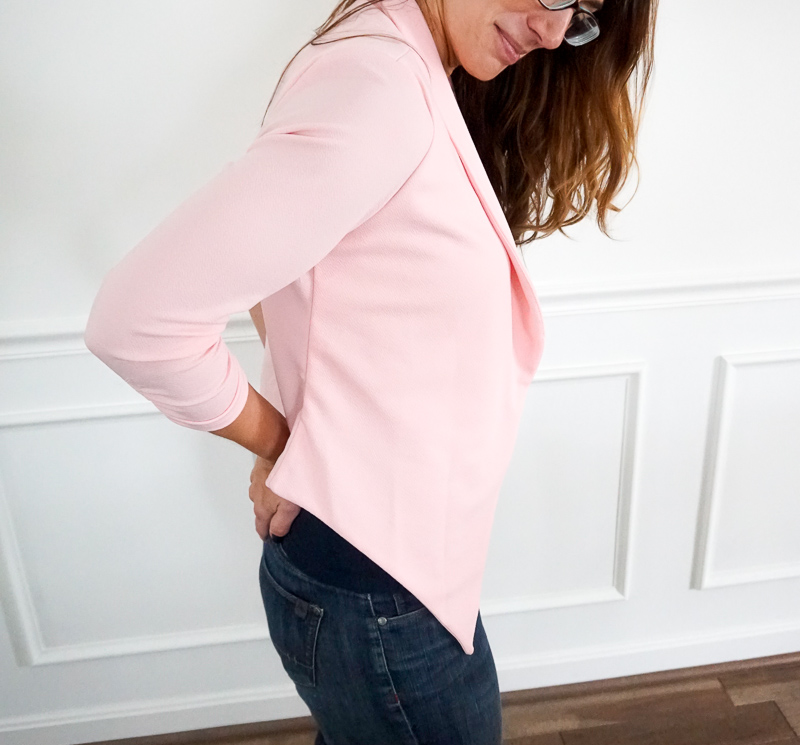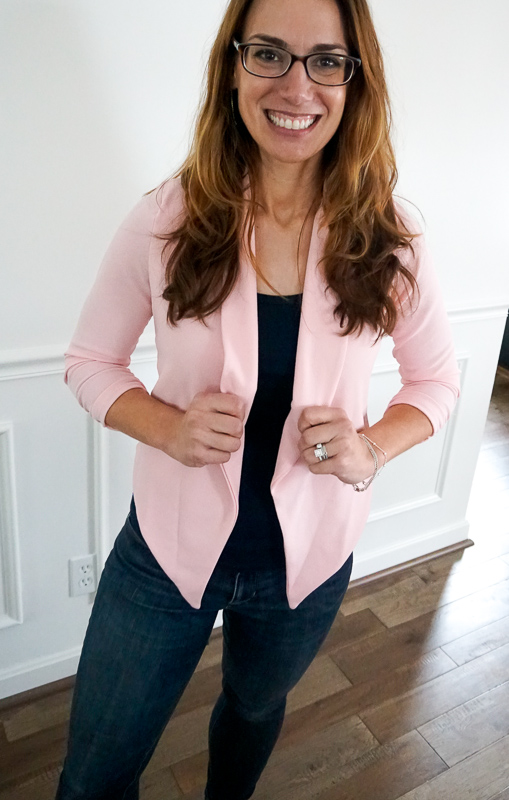 ---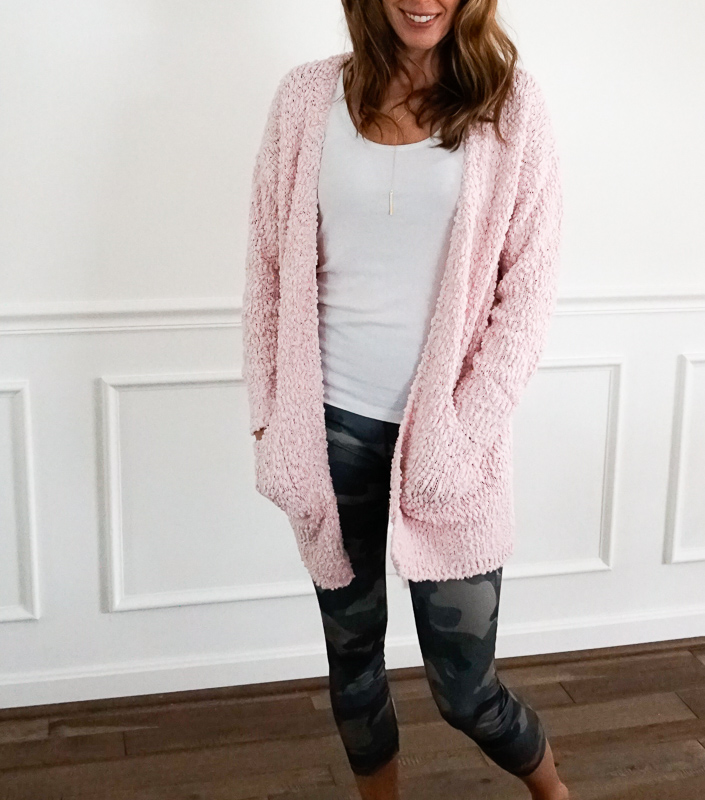 Yummy. Yes, you will feel like you are walking around in the perfect frayed jeans, with ravishing wind-tousled hair and holding a cozy cup of tea – alllllll day – with this open front cardi.
Also pairs perfectly with your favorite yoga pants. (Grab those green camo ones here!) Lots of color and wardrobing options for this amazing staple wardrobe piece.
Price: $31.99 (We promise, the extra $1.99 is WELL worth it for us to feature this in our treasure trove of pink)
Fit: True to size
Click here to see it on Amazon. You're going to want one in EVERY color!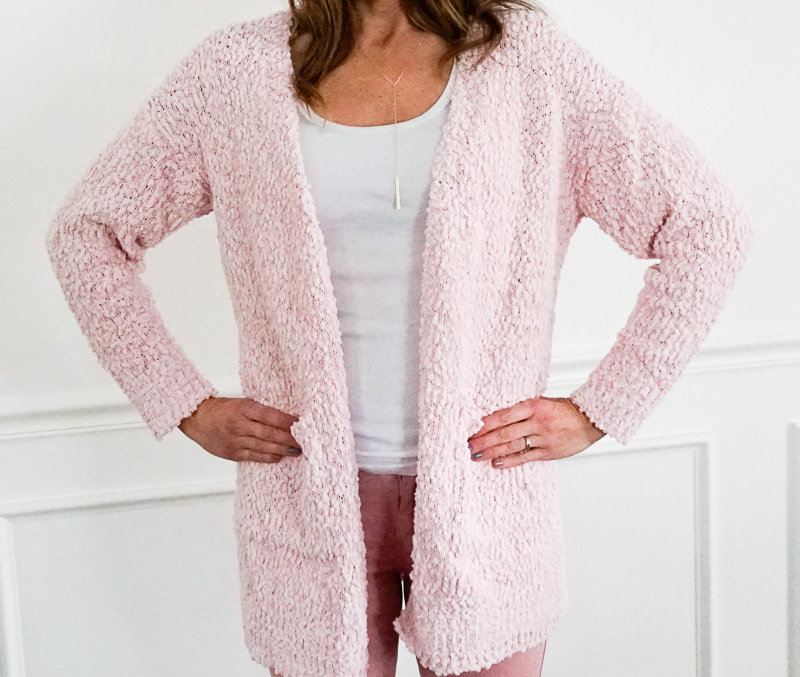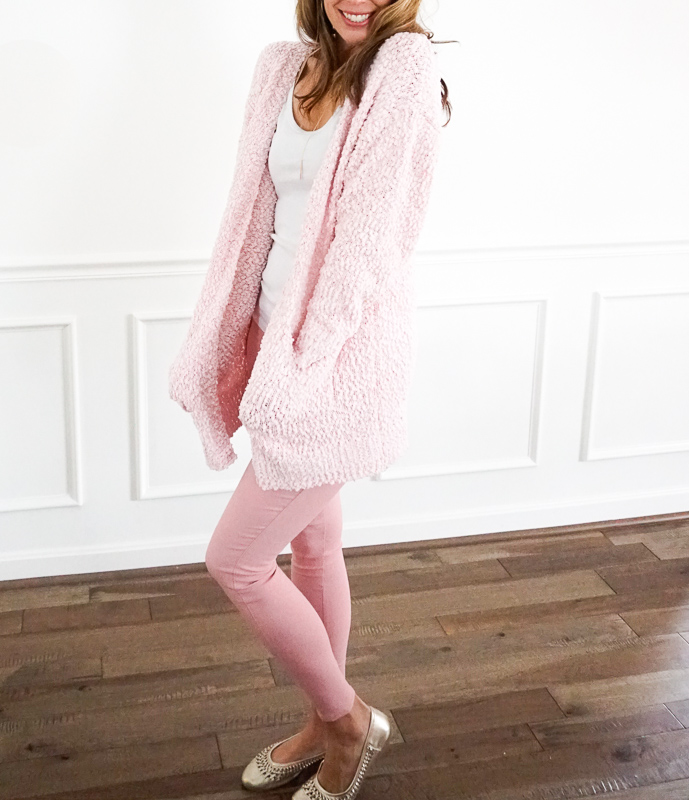 ---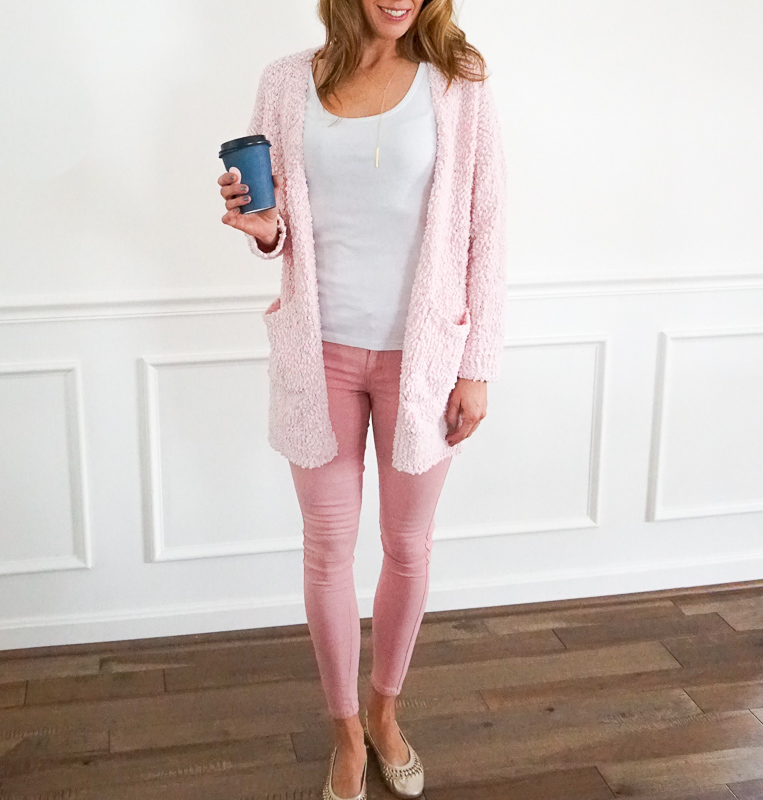 These sweet, distressed jeans are soft and structured providing optimal comfort and style. Our moms love how they hit all the curves while being high waisted enough to smooth and slim the belly.
Our mom is on the long/lean/legs side of the spectrum, making a medium the perfect length! The jeans have incredible stretch to hug all of your best features perfectly. (Like seriously – when we opened them, they looked like they wouldn't fit a 10 year old, but holy STRETCH!)
For the petite bombshell moms out there (Holla!), be aware that these will arrive way long. Not to worry though, you have lots of options – skinny cuff them, add a single, confident big cuff, cut them and allow them to fray, or of course, add a hem.
Price: $26.99
Fit: These run true to size.
Click here to see them on Amazon. As usual, you're going to love all the colors!
---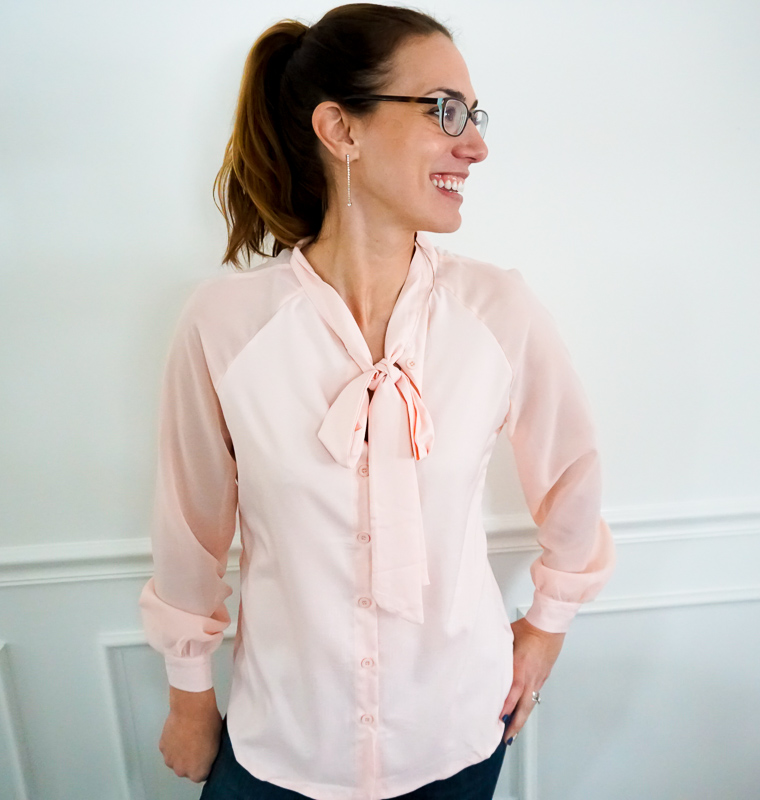 This Chiffon Blouse is just darling. The tie can be loosely worn or high-tied to emphasize whatever look you need to set the day off!
Cuffs really pull this look together by allowing graceful and flirty movement to the sleeve. The color is soft and elegant making it the perfect addition to any wardrobe!
Price: $22.99
Fit: True to size
Click here to see it on Amazon. As usual, you'll love the variety of colors!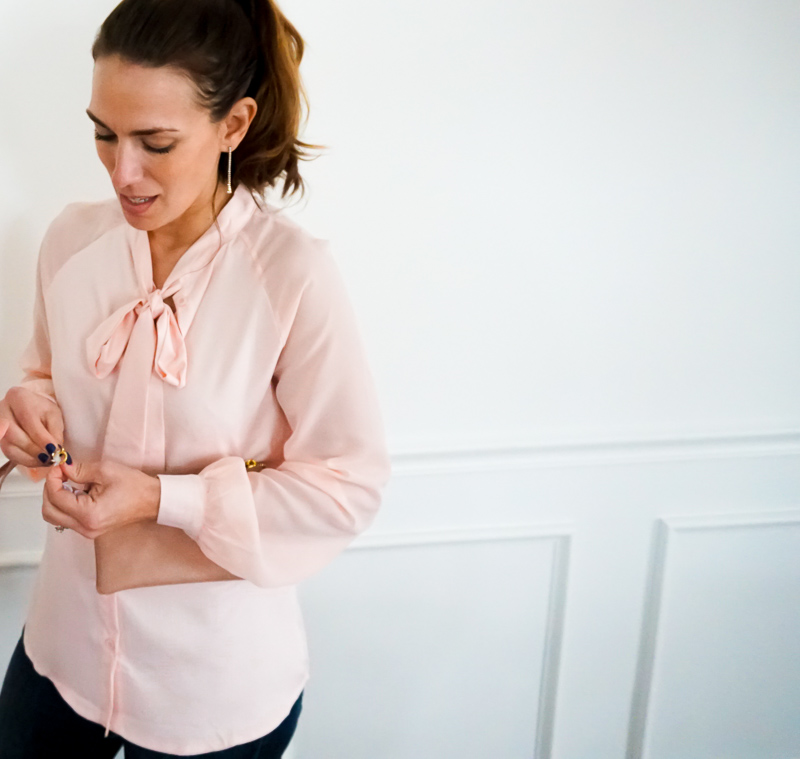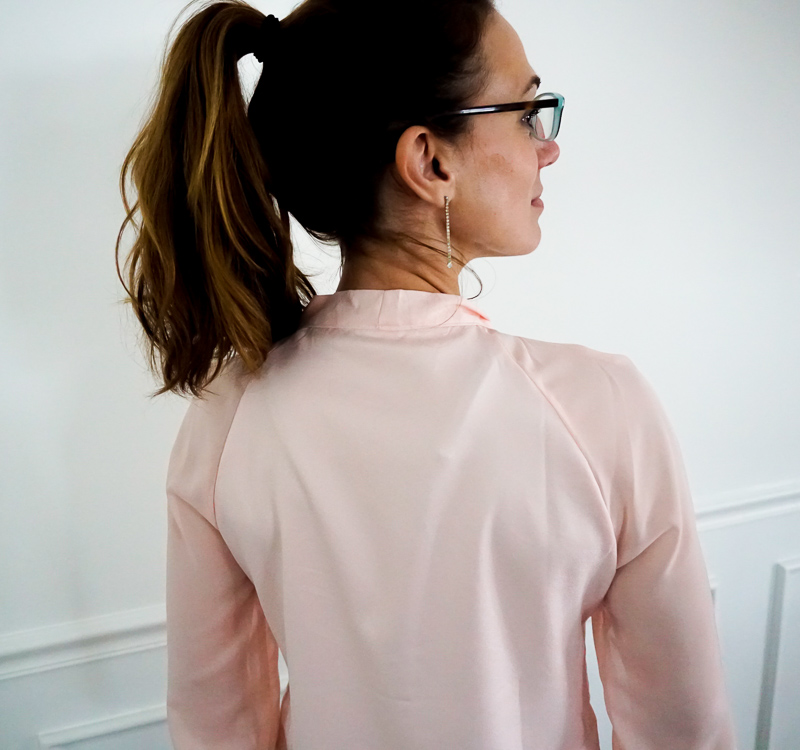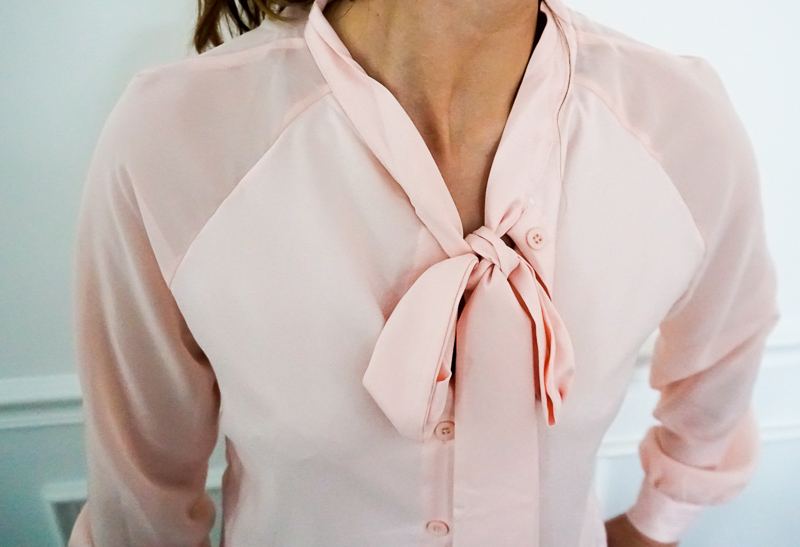 ---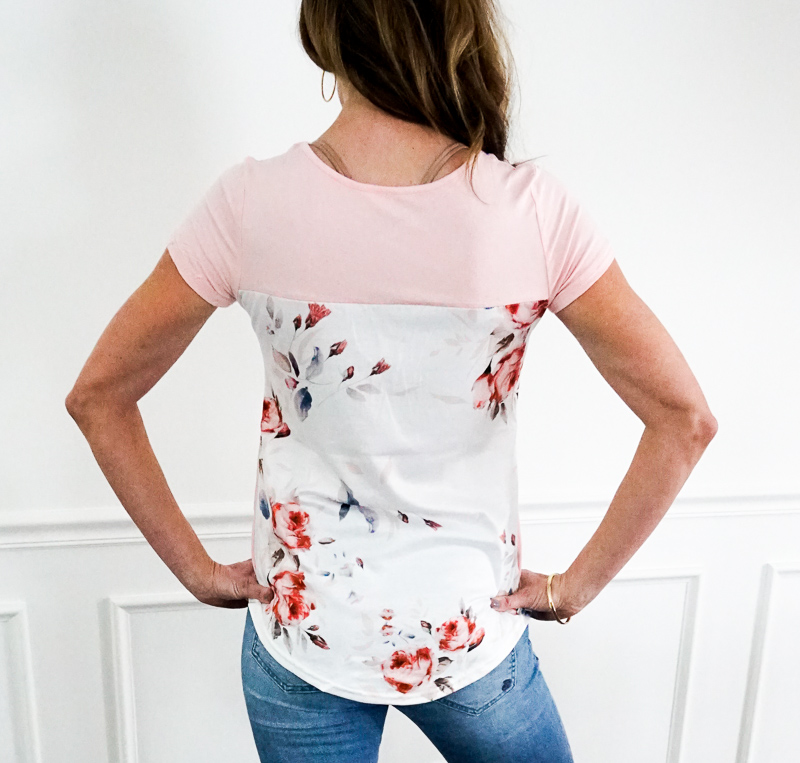 We love the new color block trend, and this shirt does NOT disappoint. From the front, it's a soft and comfortably tee – with some fun criss cross details.
From the back, it's a floral wonderland. We're also loving how it swoops in the front and back, making it flattering on every figure – and the perfect shirt to wear untucked.
Price: $17.99
Fit: True to size.
Click here to see it on Amazon. (Yes, there are tons of other colors and patterns too!)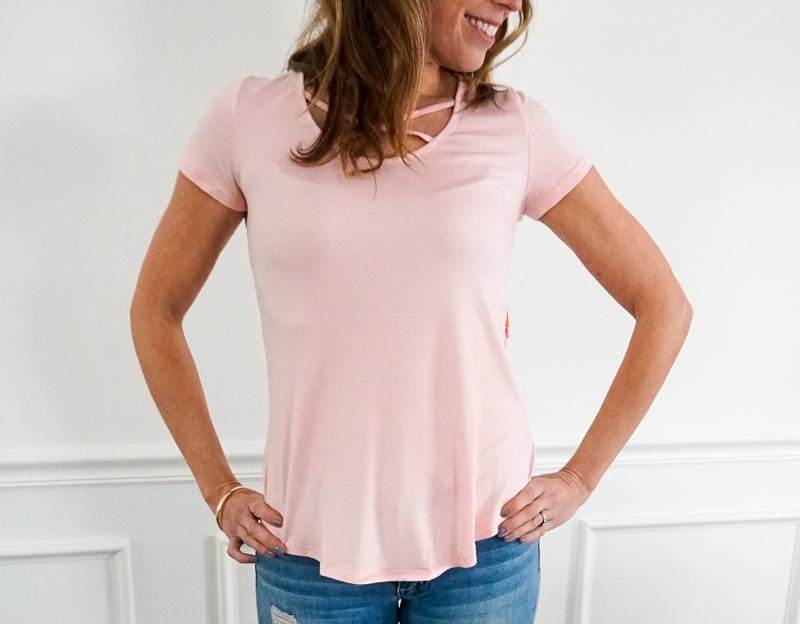 ---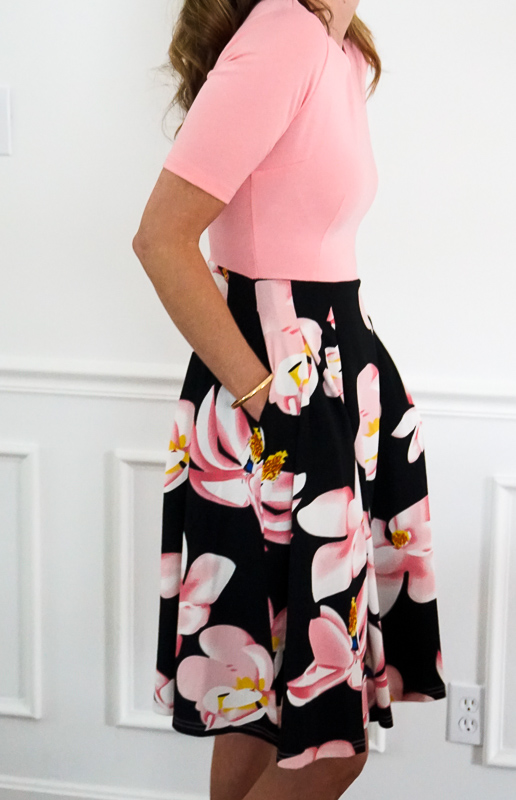 Comfort meets style meets….POCKETS! We love all the things about this dynamite little number. Sleeves add length to the arm, hitting just above the elbow.
ProTip: This sleeve length is the sweet spot for many of us, as it slims the upper arm and adds length.
Also, the dress runs on the longer side, hitting just below the knee. To create the perfect emphasis on the leg, be sure that the hem hits the leg in the narrowest part (for many, this is right below the knee, but above the calf muscle).
Price: $29.96
Fit: True to size.
Click here to see it on Amazon. Available in multiple colors and patterns!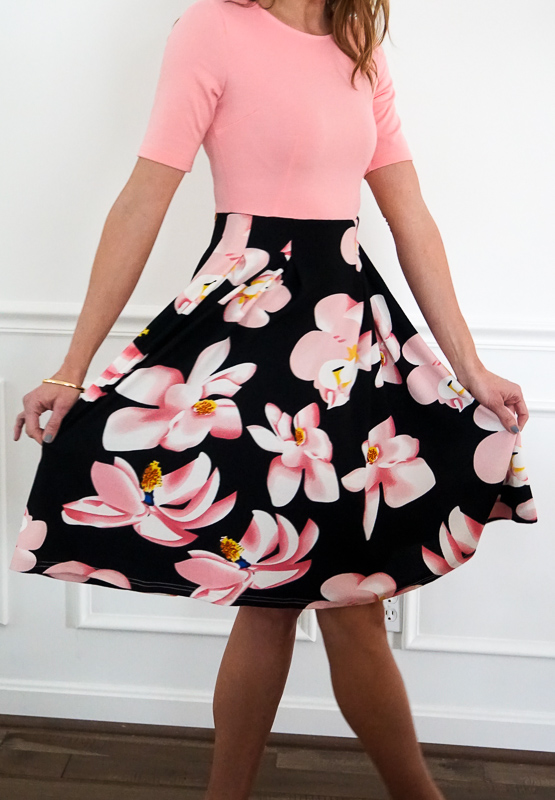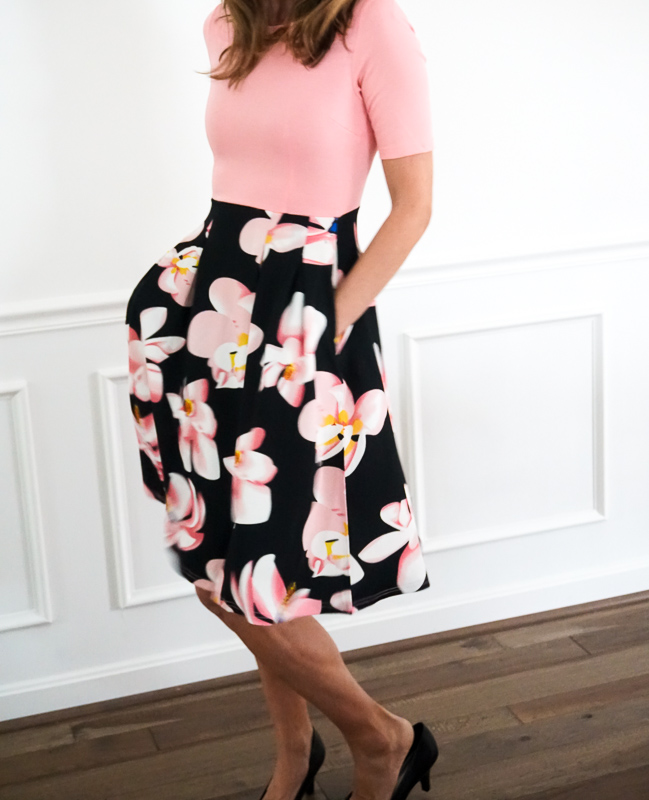 ---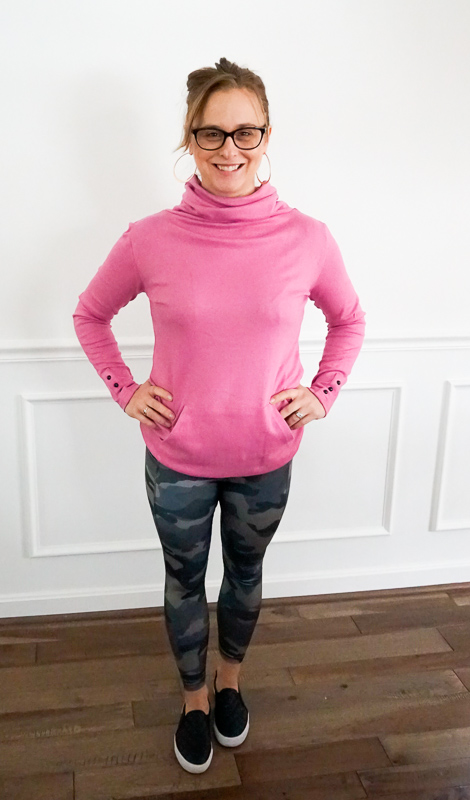 Wide neck collar allows for lots of options, warmth, and character. For those of us who despise a traditional turtle neck, but love the idea of one, we have found the answer!
This top is soft, cozy, and has a nice length to it. Our mom loved wearing it a variety of ways: long or ruched up at the waist. Sweet buttons on the sleeves are just for show, but add the right pop of character that drives us wild!
Usually at the end of each photo shoot, each of us chooses our favorite pieces to keep. This top had all of us fighting for it!
(Those camo pants are making another appearance here. Learn more about why we love them here.)
Price: $18.99
Fit: Order up one size.
Click here to see it on Amazon.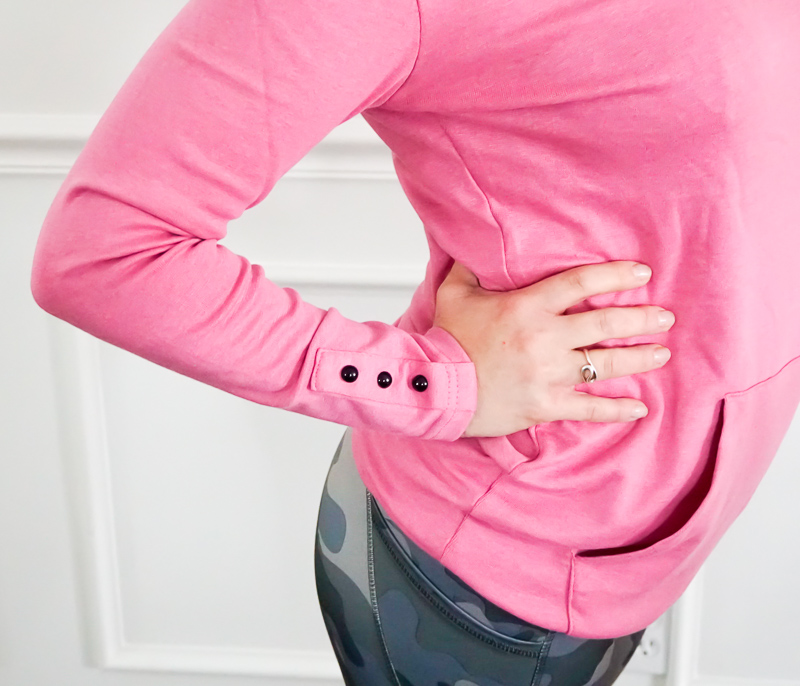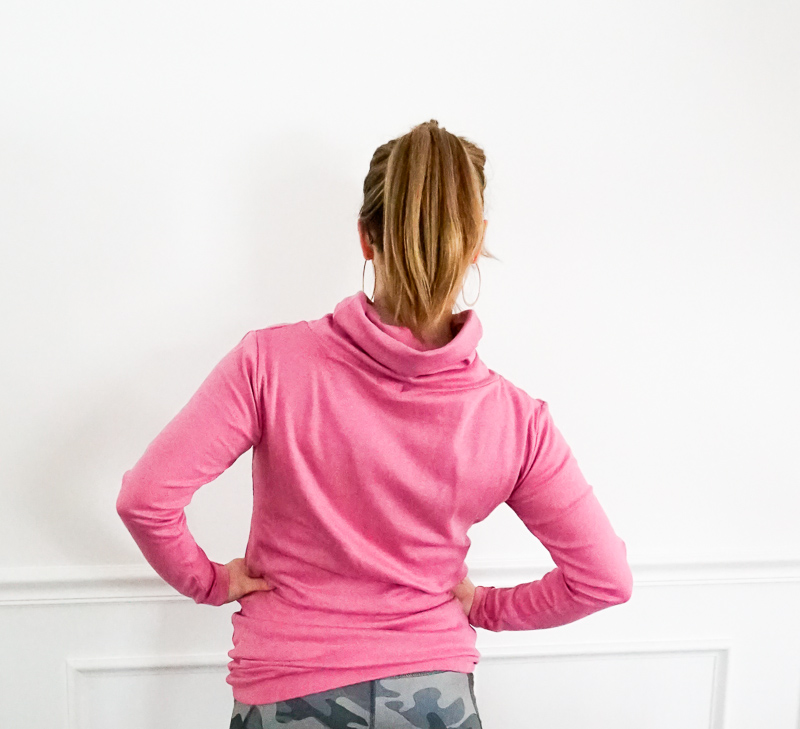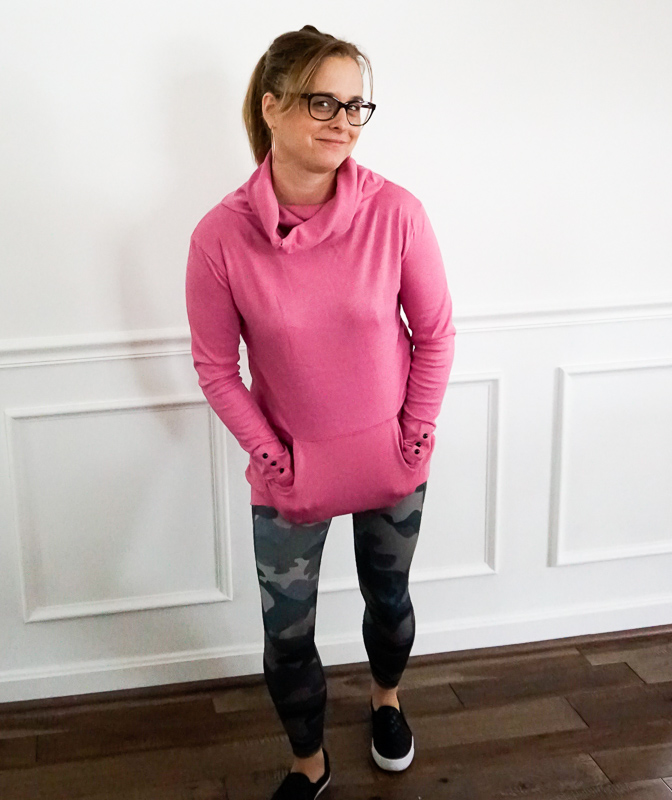 ---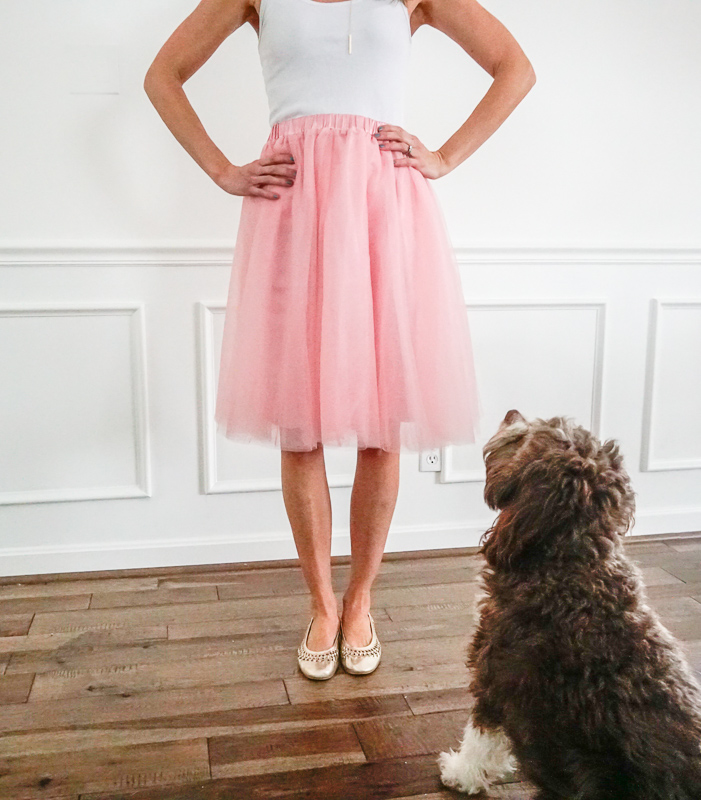 For the Carrie Bradshaw in all of us…this is such an empowering way to elevate any date night wardrobe. It is featured on our mom with a muted tight tank that allows the full personality of the skirt to take center stage.
When pairing with a sweater, we recommend a form fitted option for sure! No need to dress this precious number up with heals, strut it out in flats!
Note that the skirt DOES come with the ribbon belt featured in the Amazon listing. There are not belt loops – you simply tie the ribbon around your waist. For us, we liked it just fine without the belt – but you do you.
Price: $21.99
Fit: True to size (elastic waistband and long ribbon belt allows for ultimate customization!)
Click here to see it on Amazon.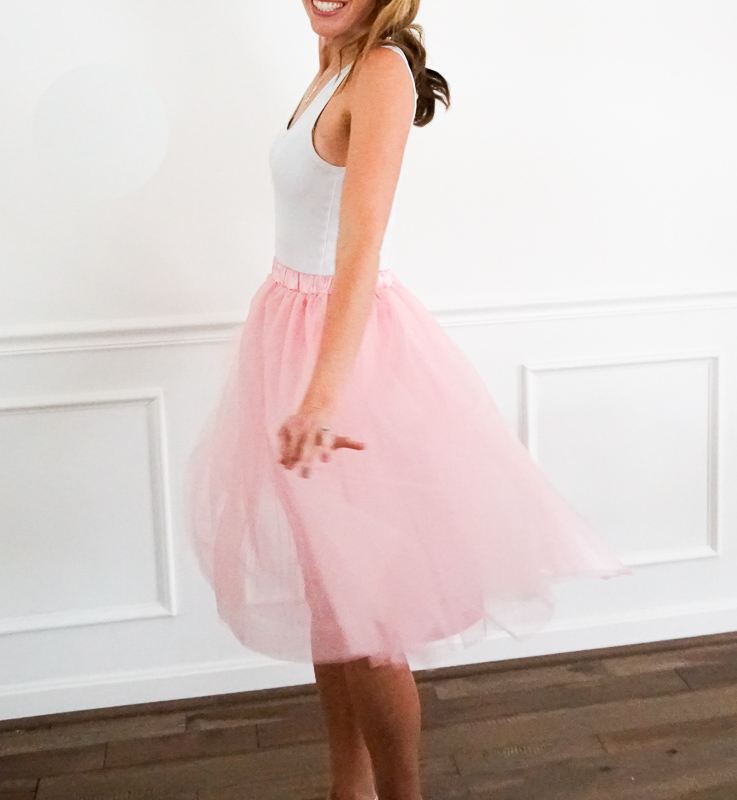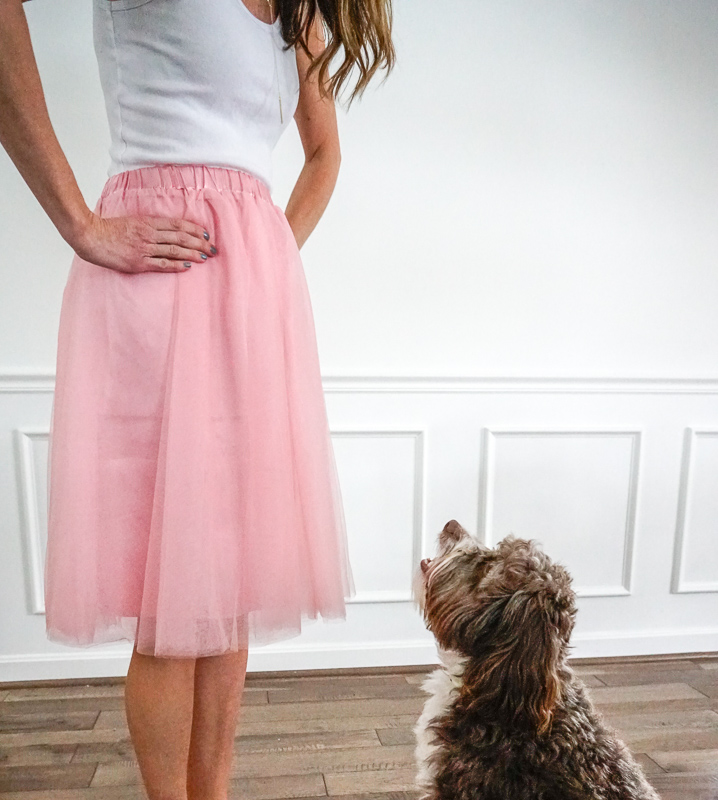 ---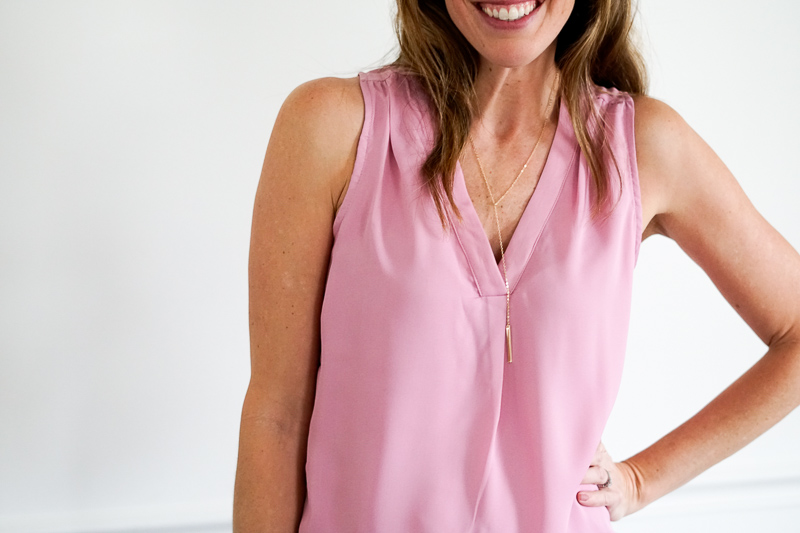 This plunging neckline is perfect for date night. Because it is a layered top, the fabric gracefully frames your best features without getting caught up on any imperfections.
We love it in the soft mauve, which is a sexy neutral that can be accessorized or stand alone with your favorite jeans! It comes in a wide variety of colors and patterns though, so be sure to check them all out.
Price: $25.99
Fit: True to size. This is a size Medium.
Click here to see it on Amazon.
Like the necklace? Grab it here for just $9.99!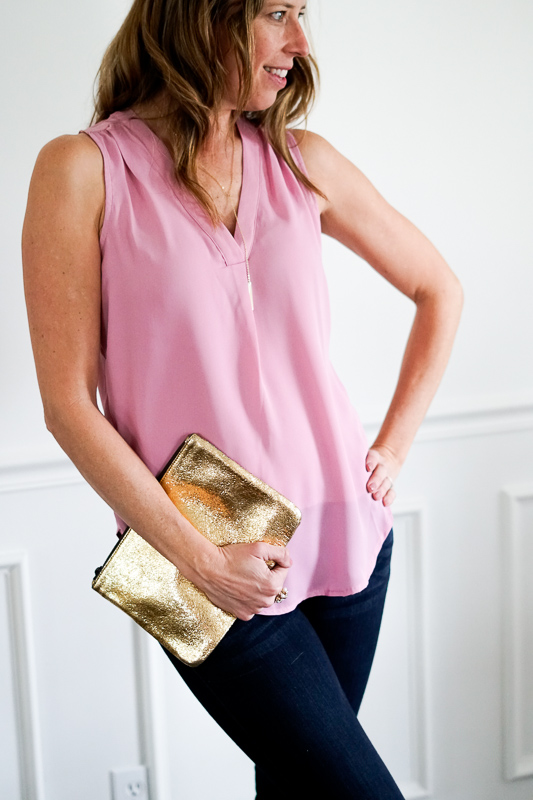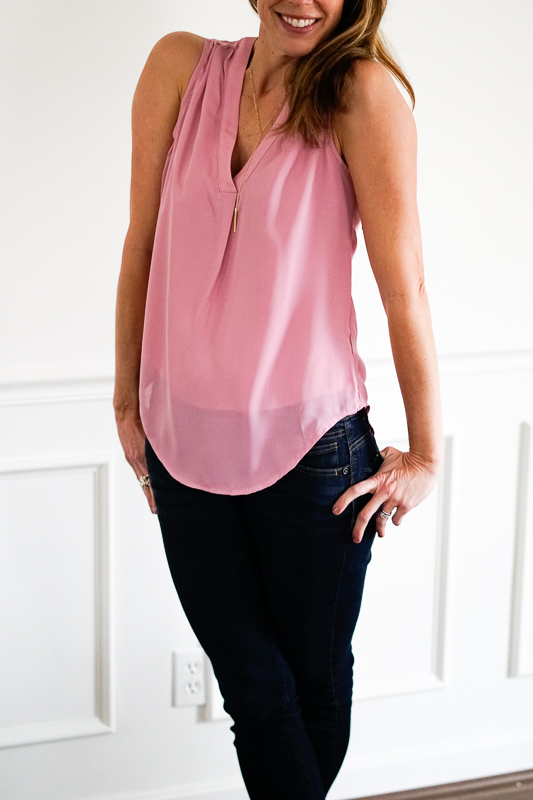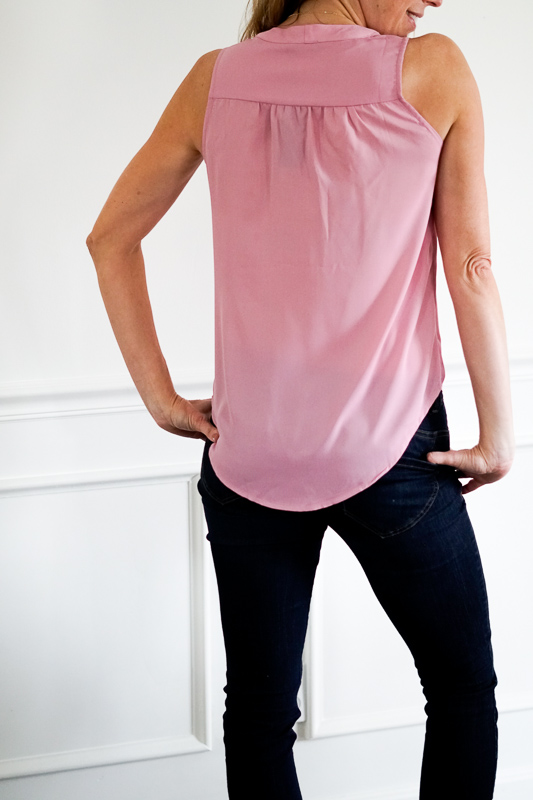 ---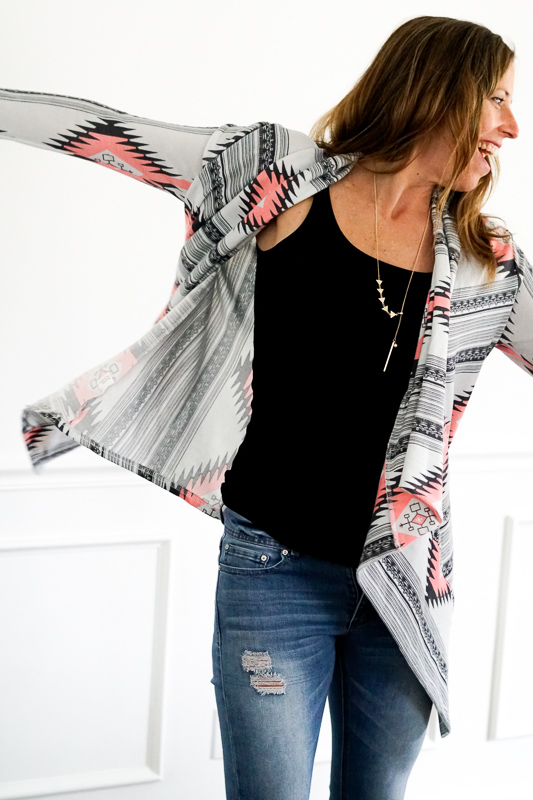 This is the sweater that every single woman needs.
Every. Single. Woman.
We're so serious, that an entire post is being dedicated to it. Stay tuned.
In the meantime, you should do yourself a favor and just buy it before it's sold out.
Seriously.
Price: $21.99
Fit: It's meant to be large and cozy. This is a size Small.
Click here to see it on Amazon.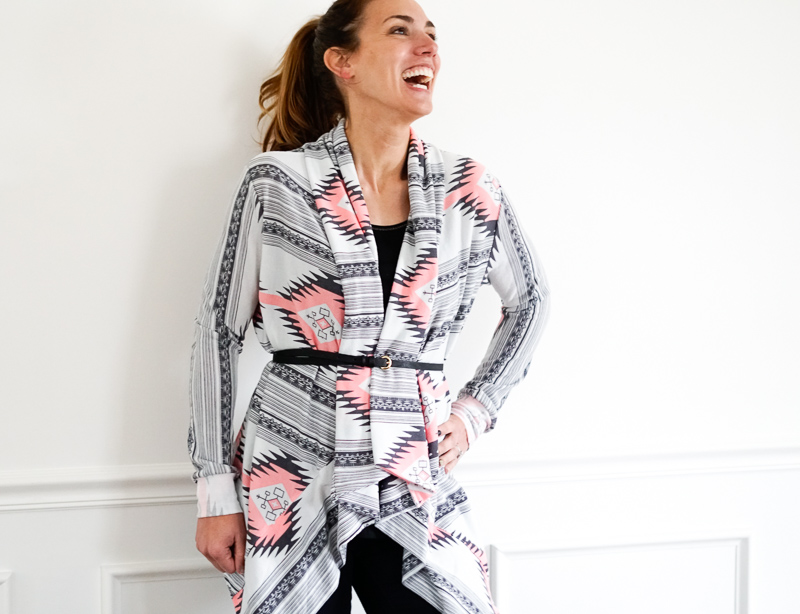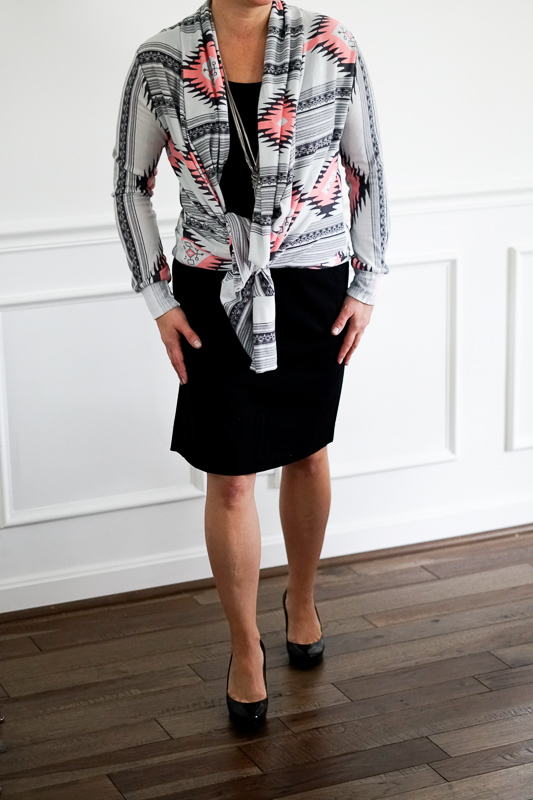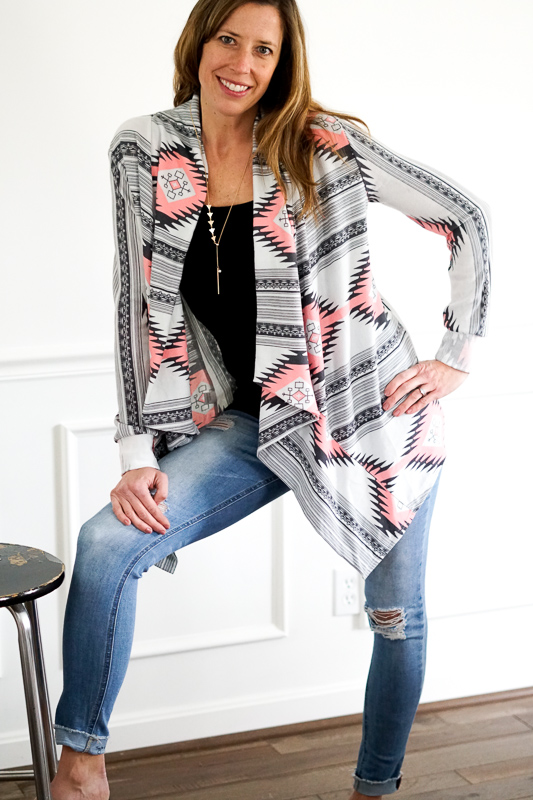 ---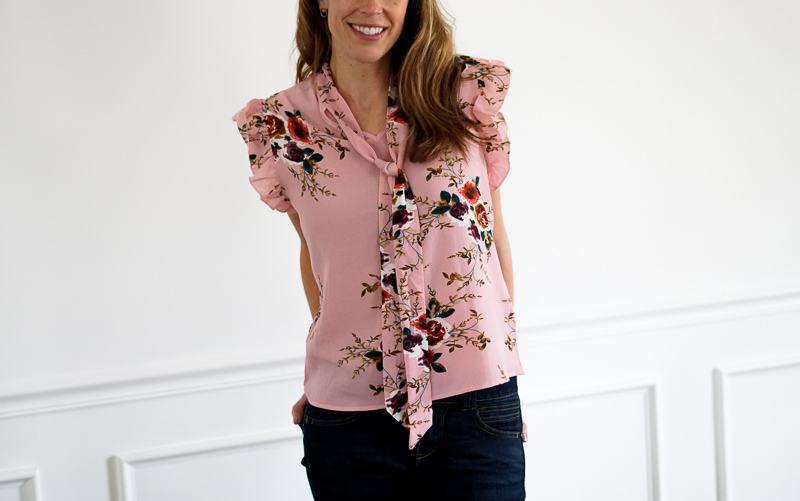 This flirty blouse has so much versatility! It comes in every print and color imaginable, so pick what makes your heart sing!
The tie can be arranged to emphasize your personal style. While one of our moms loves a loose, carefree knot, another ties a bold, high bow. The sleeves are ruffled which adds a slimming dimension to the upper arm.
For a sizzling date night, this top can stand alone or be worn with your sweetest cardigan! No need for over complicating the accessories as this top carries all the character a girl needs.
Price: $20.99
Fit: True to size. This is a Medium.
Click here to see it on Amazon.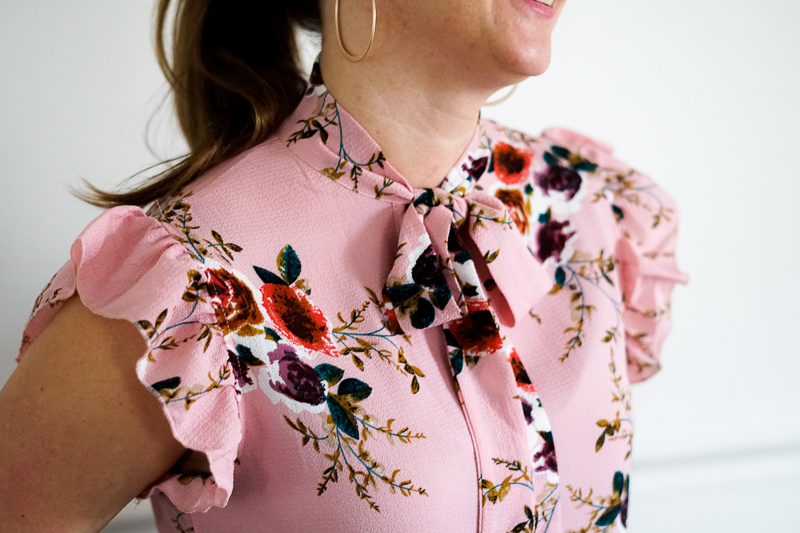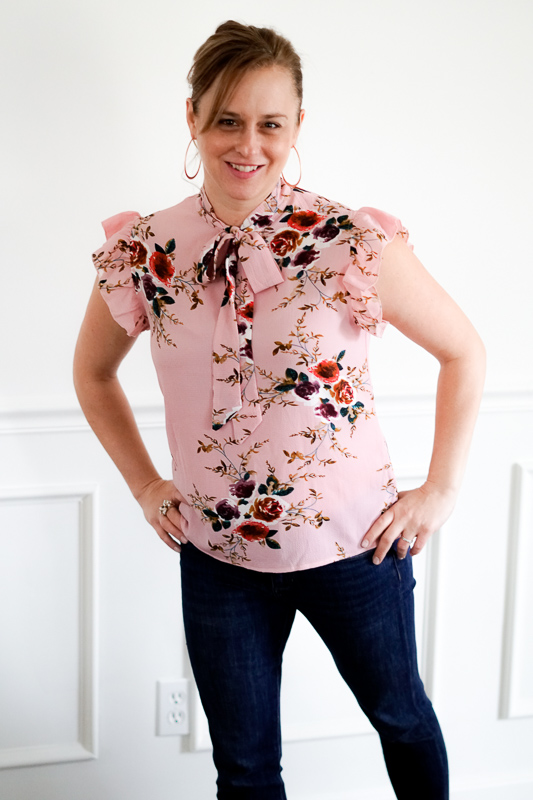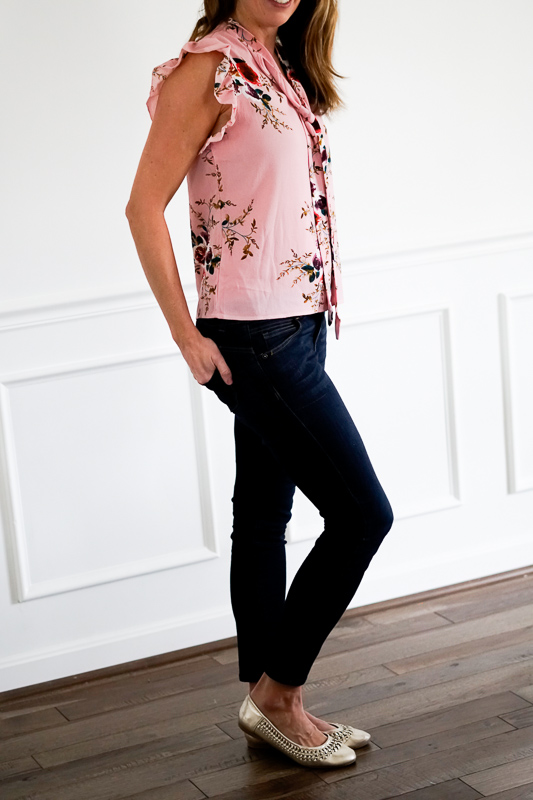 ---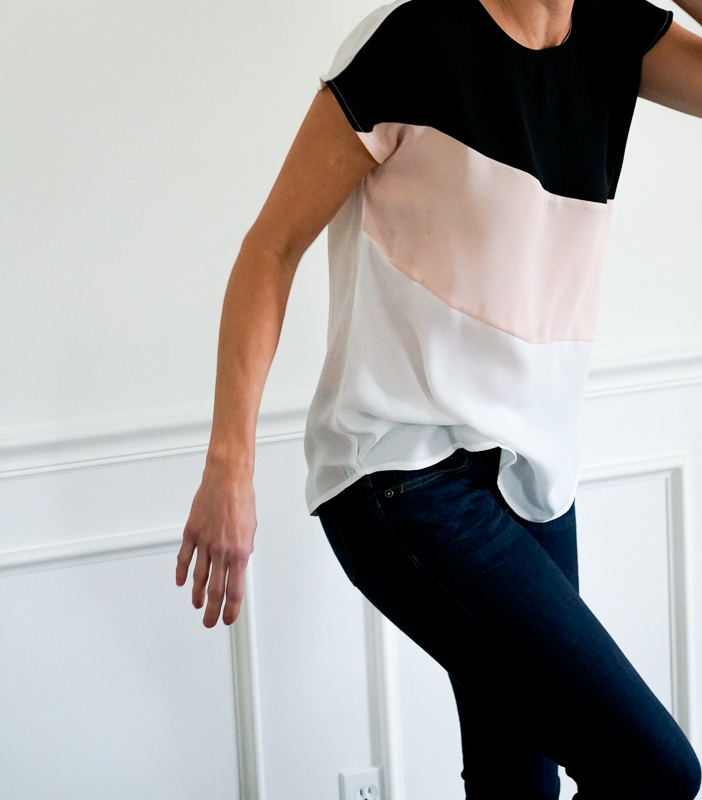 This flirty top is as chic as it is versatile! We love the color block diagonal pattern as it elongates the body and flatters every figure. It is flowing and perfect for those of us with longer torsos!
Check out the link to decide which of the incredible color choices makes your heart sing and rounds out your personal style.
Combine this look with your favorite dark wash or distressed skinny jean or dress it up for work by adding a jacket and long necklace to polish it off!
Price: $14.99
Fit: Runs a little large. This is a Medium.
Click here to see it on Amazon.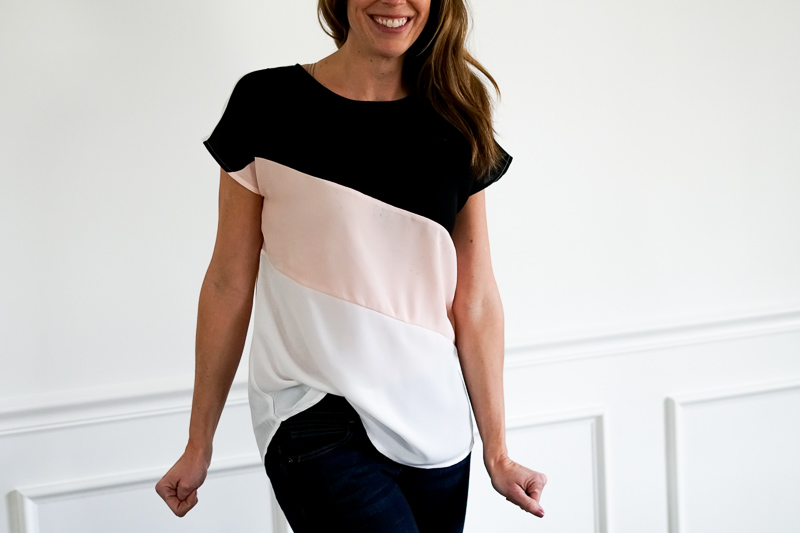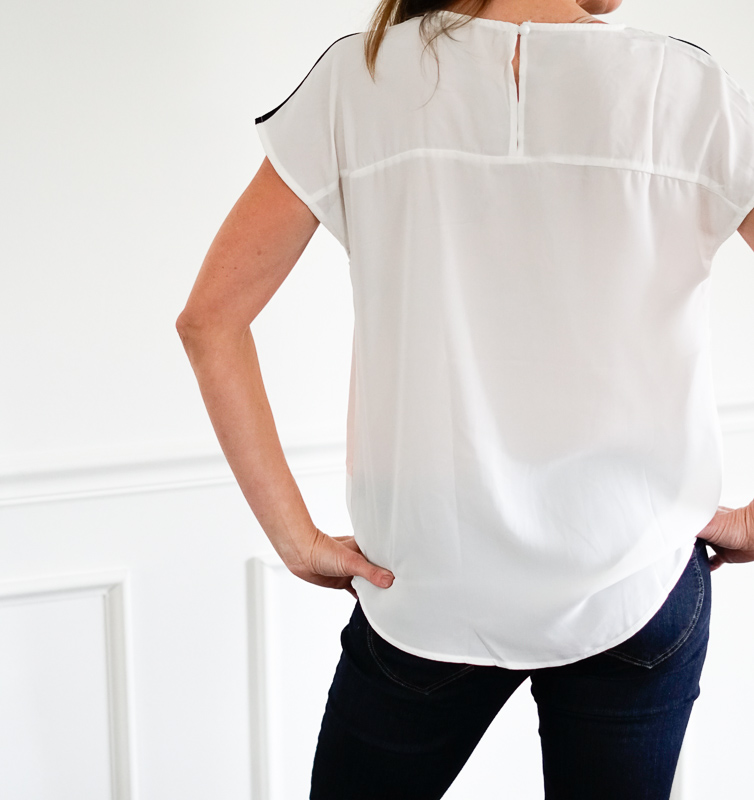 ---
My Favorite PINK Accessories on Amazon
There is just SO MUCH PINK, that it was really hard to narrow down our favorite pink accessories. But we worked really hard. 🙂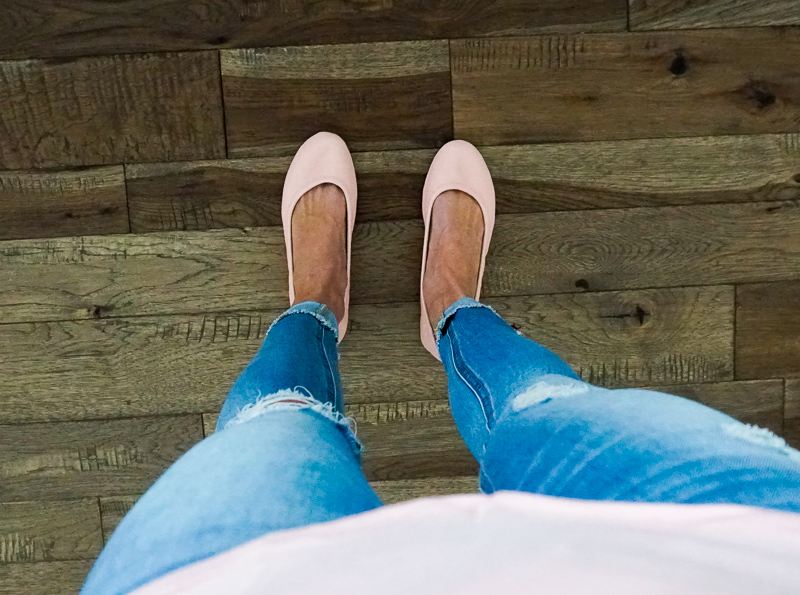 Sweetheart flats that are effortless and charming! This shade of pink is a perfect neutral that can be paired with your favorite skinny jeans (of any color!!!!).
Half sizes offered to size 9, and then only whole sizes. Return shipping is free, so if you wear a 9 or higher (they go up to size 12), we recommend buying two sizes to see which will fit best for you.
The mom in the picture has a narrow foot in a size 9 and felt like her toes were touching the end. Another mom on our team wears a size 10 and felt like the 9's fit her well. They will definitely stretch out over time.
Price: $24.99
Click here to see them on Amazon. (Tons of colors and patterns to choose from!)
---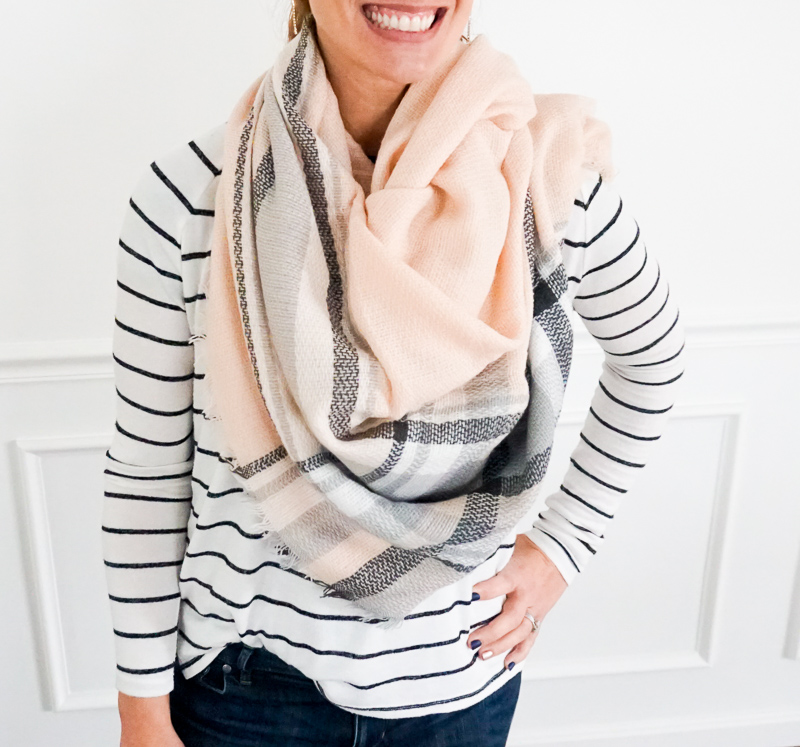 Sooooooo Soft. When chic meets comfort, you will find this incredible Plaid Shawl. Available in a billion colors, we went with light pink and grey because we just cannot get enough PINK!
This piece is versatile, practical, and essential for every wardrobe! In addition to wardrobes, it is a perfect light throw to toss onto a couch, use as a table covering or even to cover pillows. The possibilities are endless. we are huge fans!
Price: $12.99
Fit: Perfection.
Click here to see it on Amazon.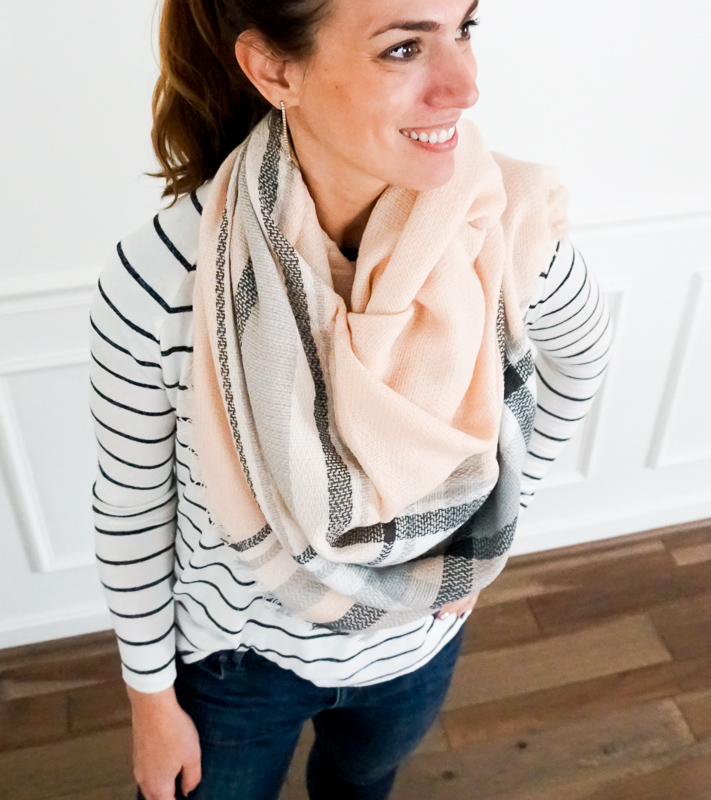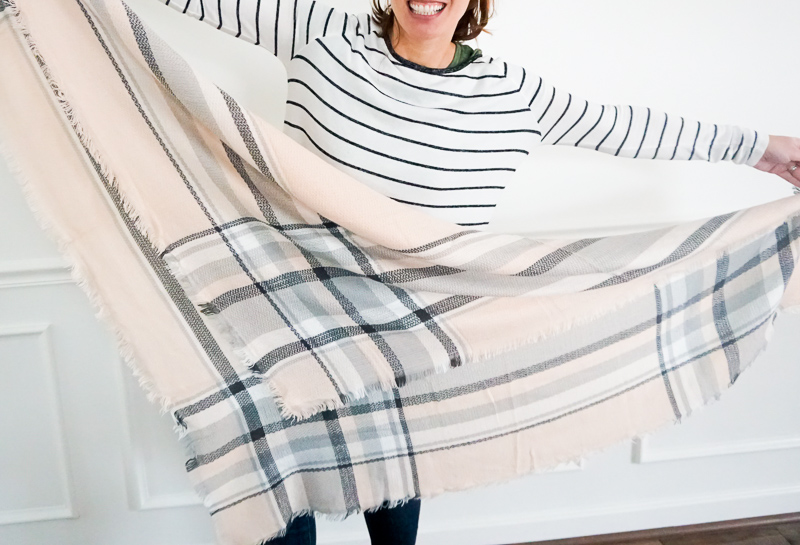 ---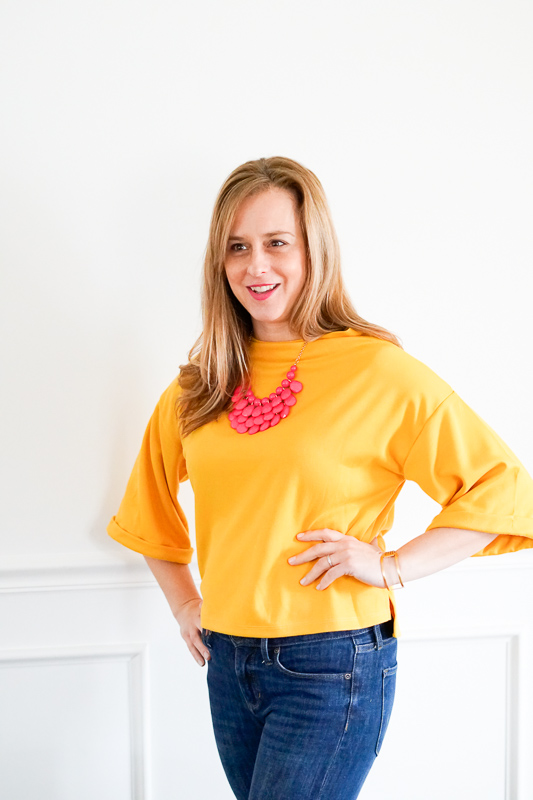 This amazing necklace also comes with a set of earrings that we just can't resist. It comes in practically a million colors, but our favorite is by far this hot pink.
But for this price, you might as well order a set in every color.
Price: $8.99 (for the set!)
Click here to see it on Amazon.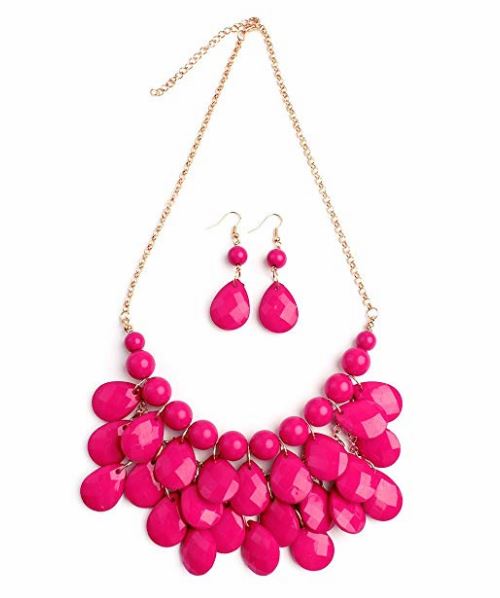 ---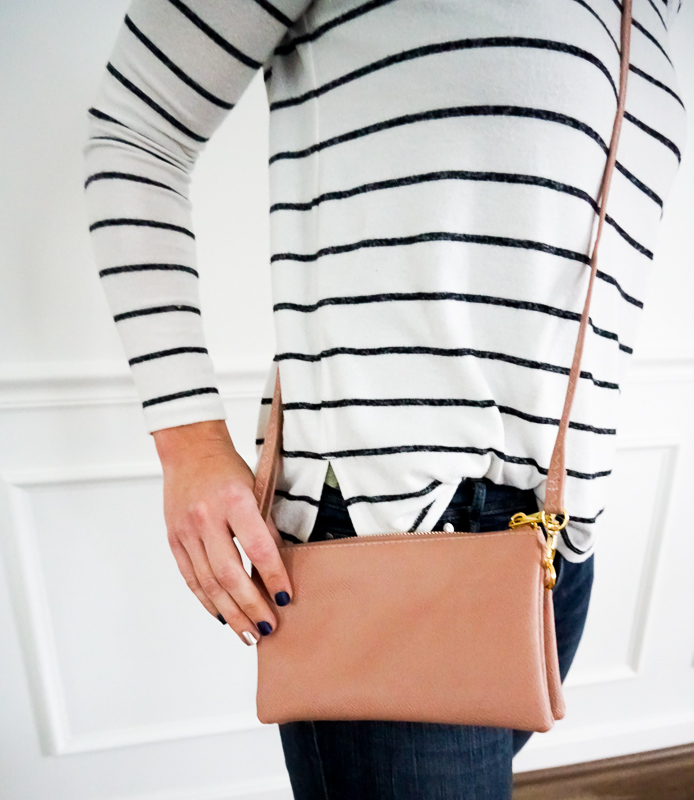 Cross body clutch can also be made into a wrist purse. We love the soft, vegan leather and easy access zipper. Perfect for holding all essential items for date night with two outer pockets and a central zip pocket.
This little guy even has card holders that allow for securing and organizing of all the essential cards we carry!
Available in almost every color in the spectrum!
Price: $23.89
Click here to see it on Amazon.
---
LOOKING FOR MORE OF MY FAVORITE AMAZON FINDS?
Click here to see all of our Amazon posts. (Including workout gear and swimsuits!)
Click here to visit my shop on Amazon.
This post contains affiliate links.