Laughs
My Daughter is a Liar – And Other Things You Should Know
By |
From Anna: in case you missed the big news, my mom is taking over the blog this week. This is the first of three posts that I'm forcing her to write (you can read more about that here.) Enjoy!
It must be said…
Anna lies.
Well – she doesn't make things up really – she just has her own twist to the truth. As in she stretches it.
A Lot!
I mean, most of what she has written about her childhood (me) has a foundation of truth to it, but I don't believe that anything happened exactly the way she remembers.
For example: she always tries to portray it as though I favored her brother over her. Even now she acts as though he is my favorite.
That's not true. I love both of my children equally – just like all mothers do.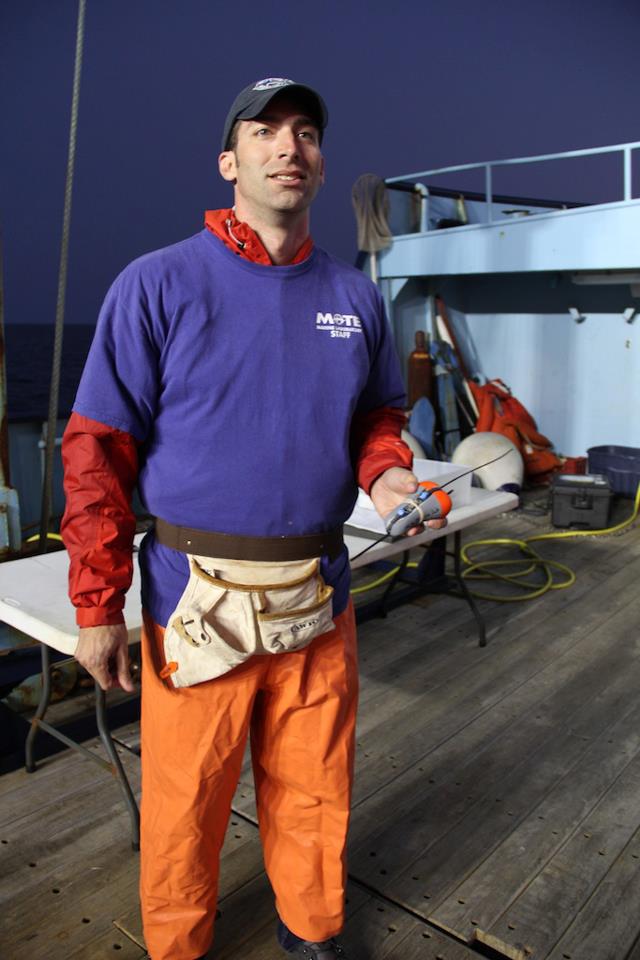 But if you were just able to meet Nick and listen to him speak to a group (have you seen his TED Talk?) – you would agree that he is a very handsome, smart scientist…
not to mention a terrific husband and father…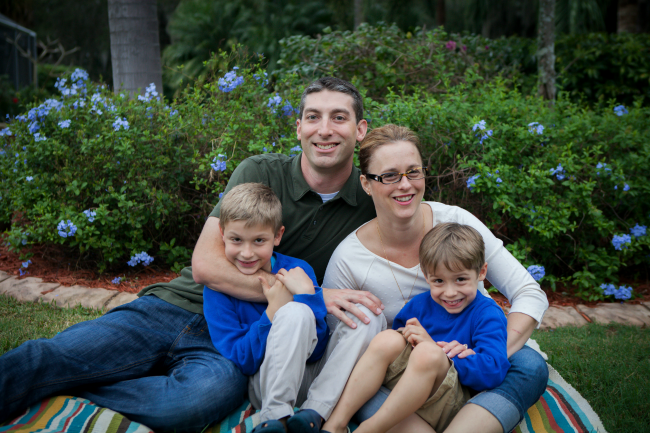 and a star basketball player…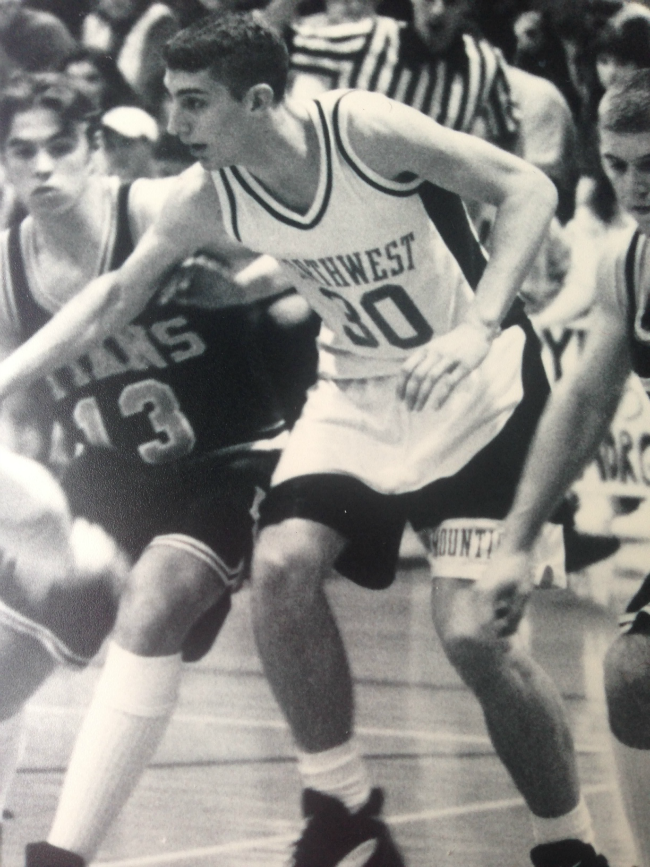 and you should have seen him on the tennis court in high school…
Unfortunately all of his tennis pictures are framed in a special tennis gallery wall I have hanging in our hallway. But – trust me – he was amazing.
and do you that when he was just 3 years old he could recite the entire 'Twas the Night Before Christmas? I mean – I knew back then that he was destined for great things.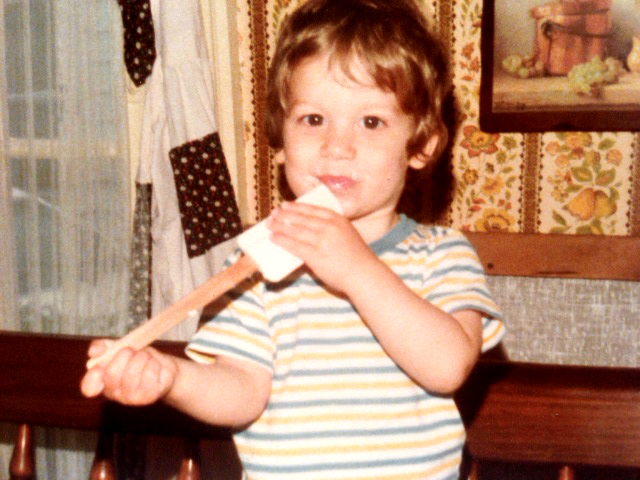 Anna always complained that I never disciplined him and that he got away with everything.
Again, not true.
It's just that he was so darn funny and when he would prank her, his ideas were so good that I just had to laugh. Like the time he scared her by hiding in the deep freeze in the basement…
or when she ran behind the sheets hanging on the clothesline, and he shot at her with a BB gun over and over and over again.
Did it happen? Yes. But it was an old gun, and didn't shoot very hard – and SHE WAS FINE!
And while her brother was the star athlete and scholar in our house, Anna still managed to talk me into being her high school tennis team's assistant coach – even though I am the least athletic person you'll ever meet, and I didn't (and still don't) know how to keep score or the exact rules…
Does that sound like a mom who played favorites?
And – yes – when Anna told me she wanted to compete in our town's beauty pageant, it's possible that I told her that she didn't have any talent. But once she decided to go for it anyway, I was totally there and super supportive when she won third runner-up (which is actually 4th place – just so you know.)
And – yes – I've spent the last five days getting the house ready for my son's visit this week. It's possible that I've made all of his favorite cookies and have purchased all of his favorite foods.
Okay – and I also bought a heated mattress pad for his bed because it's cold here, and I'd hate for him to not be warm enough.
But I also took the time (when I could have been baking another batch of cookies for Nick) writing this blog post. SO – there's that!
All this talk of my sweet kids growing up makes me miss these babies…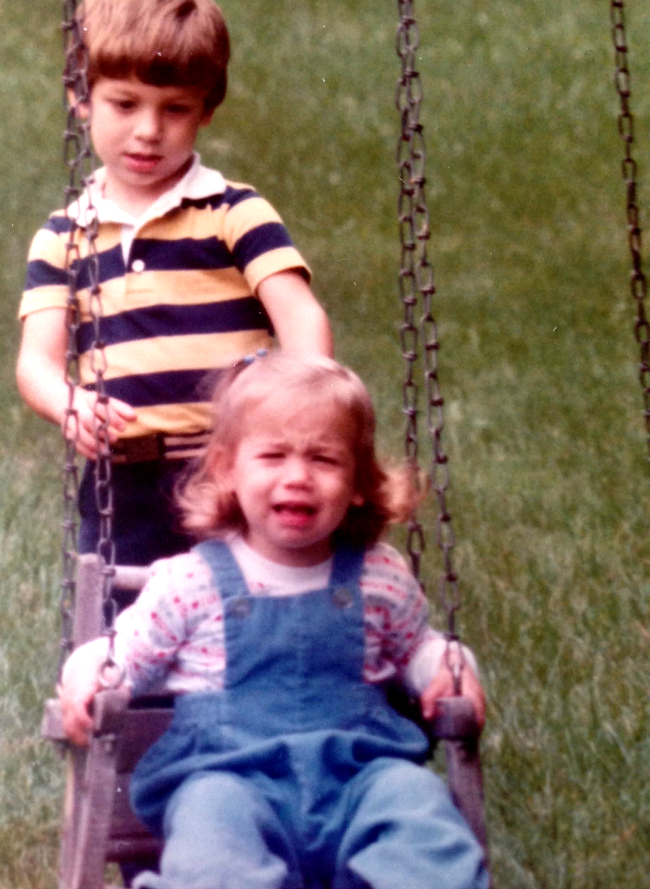 Doesn't Nick look so sweet there?
Oh dear – now I'm getting all nostalgic.
Guess I'll quit writing and call my son – that always cheers me up.