Laughs
My Brother – The Dream Maker
By |
We've all known for pretty much ever that my brother is the favorite in the family. (Documented here and here – and confirmed in my mother's guest post here.)
But did you know that he's also the favorite in all of my entire hometown?
Well, he is.
Now – I'm sure some of you are saying, "Well, you did puke all over that hometown coffee shop, Anna. And then you recreated the scene. That didn't score you any points."
And I totally agree with you there – but still…
You see, it all started back in the fall when the school that my brother and I graduated from contacted us both to invite us to speak during the district's reading week to talk about how reading and writing had shaped our careers. Or something like that. To be honest, I wasn't really paying attention… But whatever.
Side note: As a reminder to those of you that are not familiar with my brother, he is a marine biologist and studies sharks.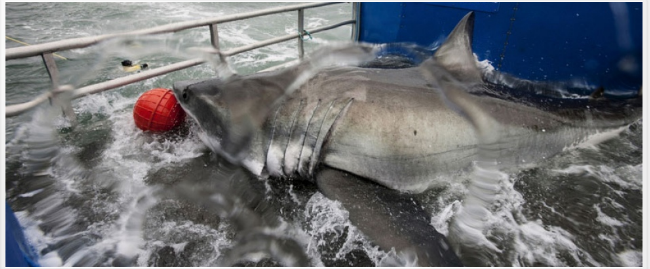 You can read more about him here and follow him on FB here.
So throughout the fall, we heard updates here and there about reading week, and my mom started trying to coordinate meals and activities for when all of us would be home at the same time in March. She was psyched.
And then right around Decemberish I stopped hearing anything.
Which was cool because we were in the midst of our 8-week-puking-fest, and I really didn't care if we came home for reading week or not.
Then it was February, and I started thinking that if I was going to be heading home in March and speaking to a bunch of high schoolers, I might need some more info and exact dates. So I naturally called my mom to get the scoop. Because she knows everything.
Me: So – what's the deal with this reading week thing? When should I arrive? How long am I speaking for? What should I prepare?
My Mom: Oh, yeah… about that…
Me: What?
My Mom: Well, I think they might have you come some other time.
Me: You mean – like never?
My Mom: Well – you know… maybe you could just talk to one of your old teachers and coordinate something on your own?
Me: And let me guess – Nick is still coming?
My Mom: Oh yeah, we're so excited! He's speaking to the entire elementary school, and I'm going to go with him. And it's going to be three entire days, and…
That's about the point when I stopped listening.
Upon further investigation it was confirmed that the school was concerned that the high schoolers might find this post. Which may not be totally appropriate.
But I still think that this post could have proven to be very inspiring to a lot of high schoolers – and I was definitely planning on incorporating it into my speech.
For sure.
Which is another reason why maybe it was a great idea for me to stay home.
Side note: It's also entirely possible that I was never even considered by the school at all, but my mom kept telling me about it in hopes of convincing them to invite me.
So my brother spent the beginning of this week speaking to over 1,300 elementary kids in our hometown.

He did an amazing job talking about his life as a marine biologist, tracking Great White sharks, what it's like to spend days on a boat, prep for television interviews and blah blah blah blah blah.
According to my mom, he was brilliant!
I was really proud of him. And happy for him.
And then a friend of mine that I graduated from high school with posted this on my Facebook wall:

Which of course my mom and my brother and my sister-in-law and half of Jackson immediately shared on their walls with talk of how amazing Nick is and how he's changing lives.
And while it's great that my brother is helping kids find their dreams – I think it's a little sad that Blaine's mom hasn't let him read my blog yet.
Because obviously his new dream would be to remain a virgin for practically ever, wear sweatpants all day, drive a minivan and be a stay-at-home-mom.
Amiright? Or amiright?