Laughs
My Birthday Wish
By |
My birthday is this weekend, and there's only one thing I really want this year.
It involves Even Steven.
And the bedroom…
If you're a mom, I'm sure you know exactly what I want for my birthday.
I want to switch sides of the bed.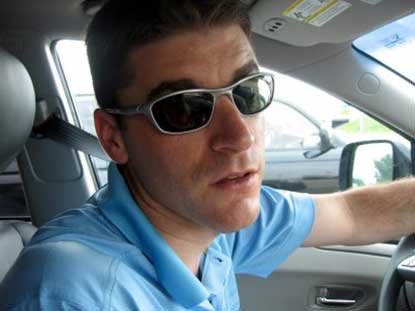 A long, long time ago, when Even Steven and I were getting ready for our wedding, he said he was a little nervous about getting married.
Fear of commitment? Nope.
Worried about being married so young? Nope.
Even Steven was worried about having to sleep on the same side of the bed for the rest of his life. He just couldn't decide which side he wanted, and he was afraid he'd choose the wrong side and regret it for the rest of his days.
So I assured him that we could switch sides of the bed whenever he wanted.
At first it was once a week. Then it became once a month. Sometimes it was his idea. Sometimes it was my idea.
This went on for more than 5 years. Until we brought our first child home from the hospital.
And that's when I said something that I have regretted ever since:
No more switching sides of the bed. I have to be able to hear the baby. I need to be able to get out of bed.
I need to sleep near the door.
And for nearly 6 years, I have slept closest to the door.
I am the one that hears the kids calling for us.
I am the one that keeps one ear open for burglars.
I am the one that the kids stare at in the middle of the night when they just want to get into bed and "snuggle."
I am the one that the kids whisper to at 5:30 in the morning to say that they're hungry or hot or thirsty or just want to GET UP.
It's me.
And now that I am advancing in age, I'm ready to retire my side of the bed.