My Husband
My Big Fat (Hairy) Greek Neighbors?
By |
Nearly every time I walk by a certain house in our neighborhood, there's a car parked out front that is shrink-wrapped in an advertisement for home body waxing.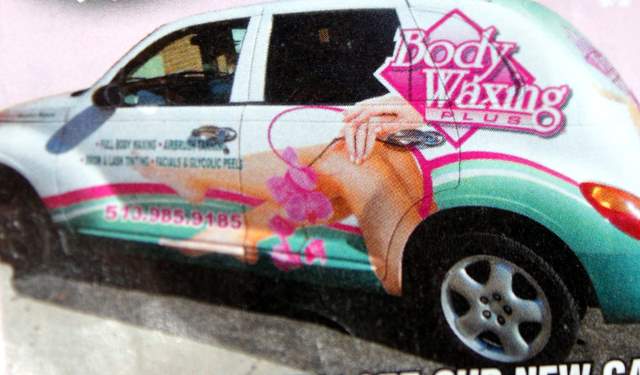 I've always enjoyed taking the kids on bike rides by this house just to see if the car is there. And usually it is.
And, naturally, since I've never met the people that live there, I've just assumed that they're Greek.
Clearly they're very hairy people to need at-home waxing every week – or even several times a week.
I've been waiting to bump into the other Greek family so that we could compare calves and body hair. (And share crazy Yia Yia stories.) But I've never seen another Greek person at our neighborhood happy hours or washing their car in the driveway.
I shared my concern with Even Steven. "Why are those Greeks in their houses all the time? Should I check on them? Maybe bring them some baklava?"
"Anna – they own the waxing business. That's why the car is always parked there."