Laughs
Money Issues
By |
Ever since I quit my job and began staying home full time, Even Steven and I have had some money issues.
No – not those kind of money issues.
I'm referring to the weekly "review" of purchases.
Does something similar happen at your house?
Once a week, Even Steven looks through our bank and credit card statements, and asks me questions like,
"Did you spend $50 at Trader Joe's?"
"Did you spend $100 at Target?"
"Did you spend $1.19 at Starbucks?"
That's what he says.
But what I hear is:
DID YOU SPEND $50 AT TRADER JOE'S?
HOW COULD YOU BE SO CARELESS WITH OUR MONEY?
HOW DARE YOU BUY MILK FOR OUR CHILDREN? YOU DON'T HAVE A JOB, SO WHY ARE YOU SPENDING ALL OF OUR MONEY?
YOU ARE FAT!
So during the weekly "questioning of purchases" last week, I reached my breaking point.
Even Steven wanted to know if I had spent $120 at Target.
I really had no idea how much I had spent, but I knew I had purchased dog food, paper towels, toilet paper and a bathing suit. And I was pretty sure that he was questioning the bathing suit even though he didn't even know I had purchased it, because I hadn't told him about it because I hadn't decided if I was keeping it yet or not (but that's a story for another day.)
Our conversation went something like this:
Even Steven: Did you spend $120 at Target last week?
Me: Probably. I'm not sure.
Even Steven: You're not sure? Did you go to Target last week?
Me: YES. I DID. SO WHAT?
Even Steven:
Me: And just so you know, I'm not fat. It's possible that I haven't been exercising every single day for the past couple of months, but that's called LIFE and you're going to have to get over it.
Even Steven:
Me: Maybe you should go find a wife that doesn't shop at Target and doesn't care if we have paper towels or toilet paper and that can still wear her bathing suit from high school. I'm sure she's out there just waiting for you to ditch me and marry her. I'm sure she would NEVER waste your hard-earned money at Target.
Even Steven:
Me: Fine. I'll take it all back. I'll just take the toilet paper rolls off the holders and put them in a bag and return them to Target – along with the paper towels and the dog food. I mean – Big Hairy Dog can probably sustain himself on his own poop. Why are we even bothering to feed him dog food?
Even Steven: Are you finished?
Me: I guess.
Even Steven: Anna, I don't care how much money you spent at Target.
Buy a new bathing suit if you want to.
I'm really glad that we have paper towels and toilet paper. And I have never in my life thought you were fat.
And I know you aren't exercising every day, and that's fine. If you decide you want to exercise, just let me know, and I'll take the kids.
The reason I go over purchases is to make sure that they're actually OUR purchases and that no one has stolen our cards.
Me: I'm sure someone is going to steal my credit card and go to Target…
Even Steven: You never know…
Guess who called three days later to confirm a Target purchase?
Yup. American Express.
You know that $120 Target purchase that Even Steven was asking me about?
Apparently someone stole my credit card numbers and tried to use my card at a Target in California.
Which means that Even Steven was right.
And he's looked like this ever since…
PS – Have you signed up yet?
Have you signed up for the FREE Parenting Webinar yet? (That's WEB-inar – not WINE bar – but that would be nice too.)
TODAY Show Parenting Expert Amy McCready will teach you tools for your most frustrating discipline dilemmas.
Join us TOMORROW(!) Tuesday, April 9th at 9 pm Eastern!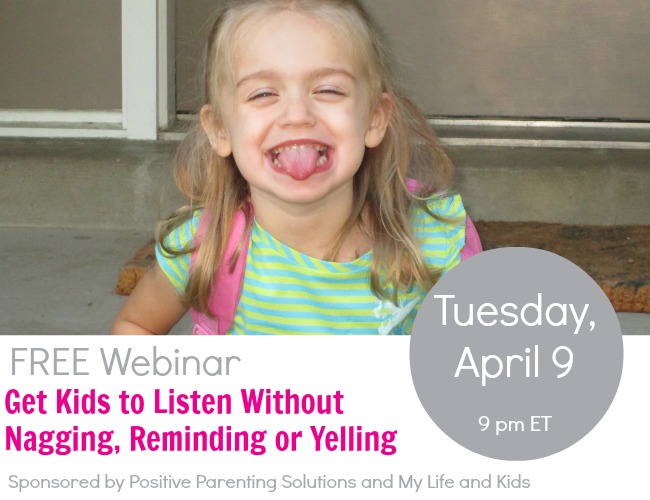 I've had the opportunity to take a few of Amy's courses over the past month, and the behavior change I've seen in my kids (and myself) is staggering! I can't say enough great things about Amy and Positive Parenting Solutions!
You must RSVP to attend – Click here for more details and to RSVP.