This is a sponsored post.
That time I had to miss out on my friend's baby shower (that I was in charge of), or when I missed my husband's holiday work party, or when my mom brought her bestie to town and I was so nauseated that I had to sleep on the bathroom floor while they entertained themselves and toured my lovely city…
These times weren't just "bad headaches." In retrospect, these missed moments - spread over years - were the result of MIGRAINE headaches.
So when Med-IQ asked to partner with me to help spread awareness of migraine treatment and symptoms, I was more than happy to participate!
Med-IQ is an accredited medical education company that provides an exceptional educational experience for physicians, nurses, pharmacists, and other healthcare professionals.
MIGRAINES CAN MAKE YOU FEEL ISOLATED AND HOPELESS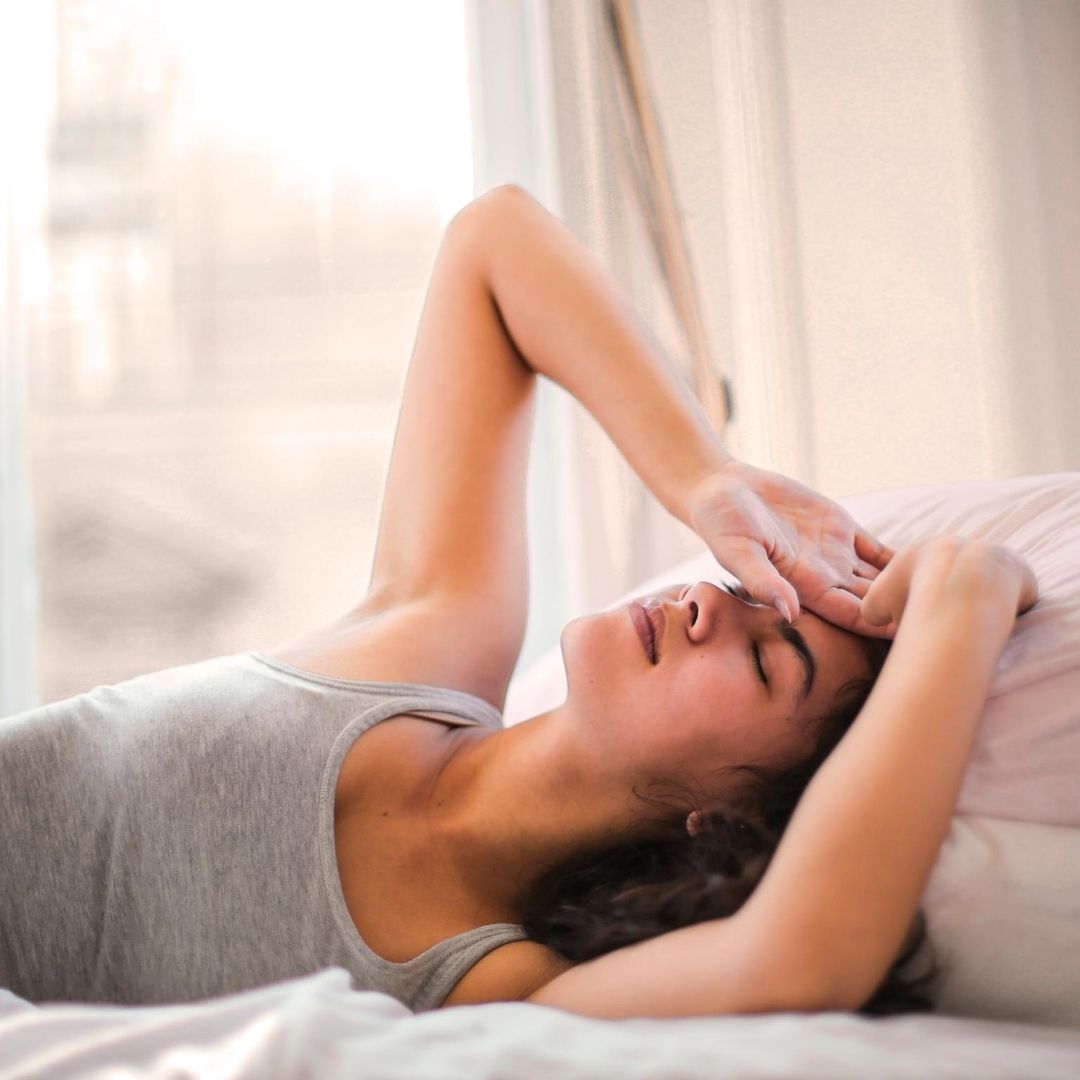 When the blinding ache of a migraine sets in, it can feel impossible to function. Impossible to convey the impact it has in that moment as it takes hold. It can feel completely isolating, frustrating and even hopeless.
For years, I was told by well-meaning friends and family to make my "bad headache" go away, I should just:
Relax
Take an aspirin
Drink a sugary, caffeinated soda
Avoid caffeine
Take a shower
Take a nap
Eat some carbs
Avoid carbs
Exercise
Meditate….
Those who have never suffered from a migraine assume that it is just a "really bad" headache.
And, you know what? I don't blame them!
I had never had a migraine until after my third child was born (coincidence?), and I KNOW that I was that co-worker, friend and family member who thought that a migraine was simply a bad headache that could be managed.
In reality, that is not always the case.
A migraine is a genetic neurological disease caused by genetic mutation inherited from a family member who also experienced migraines.
I have teamed up with Med-IQ for a two part series to help generate awareness around migraine symptoms and treatment. Because I was that girl that wandered around like a zombie (on and off for YEARS), wondering if I was just being overly-dramatic, my hope is to help others with these symptoms to find resources and help!
According to the National Institutes of Health (NIH), migraine affects 1 out of 7 Americans annually and is a leading cause of outpatient and emergency department visits, particularly among women during their reproductive years.
The prevalence of migraine is highest among women aged 18 to 44 years.
When you have a headache, if you have two of the three symptoms below, you more than likely have a migraine:
Light sensitivity
Inability to function - you want to lie down
Nausea - not wanting to eat
For me, the symptoms could be so debilitating that I could be found hiding from the sunlight, burrowing under pillows to escape all sound - then regretting that because the weight of the pillows was too painful, but the thought of removing the pillows was too much work (and this cycle repeated itself over and over and over until the migraine lifted).
The nausea would come in waves, or it could linger around as a constant presence that rendered me stuck in bed, on the bathroom floor, or on the couch.
Thankfully, my healthcare physician listened to my symptoms and we got to work to find a treatment plan! The first step was gathering information about my lifestyle and possible triggers of the migraine headaches.
YOU KNOW HOW MUCH I LOVE TO JOURNAL!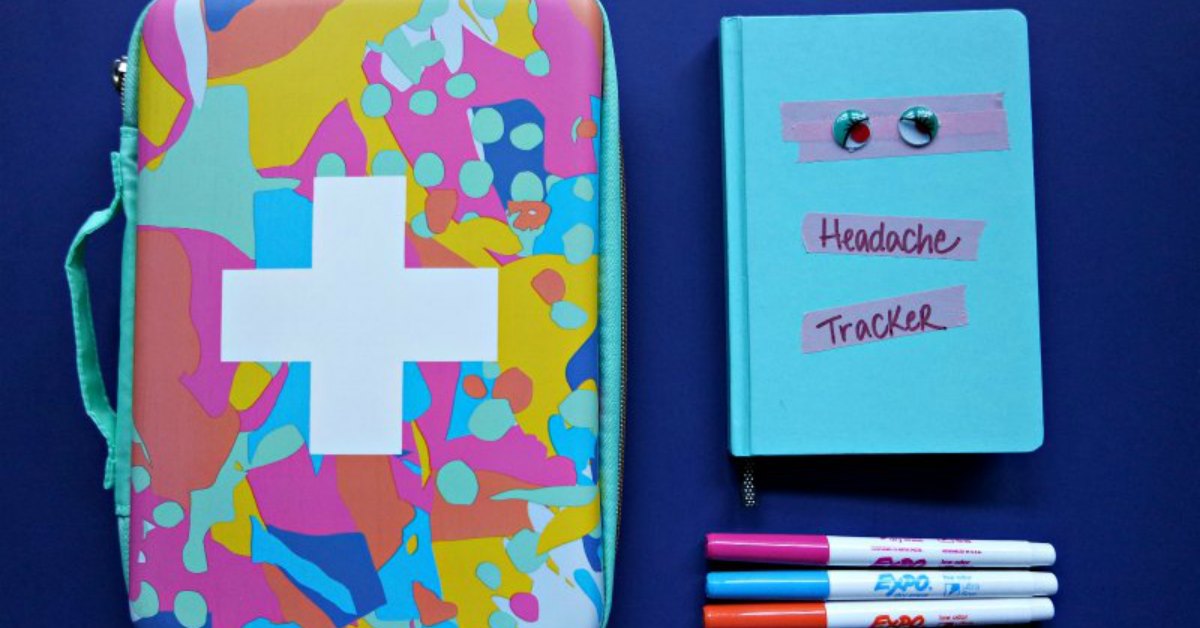 Obviously, I went straight to the store and got myself a new journal. Is there anything better than a new journal?
In it I recorded the dates, headache symptoms, as well as possible triggers.
A good treatment path to follow (put this list in your journal!) is easy to remember:
S = Sleep hygiene - are you getting enough sleep? Hahahahaha - never.
E = Eat regular meals - don't allow your blood sugar to get all wonky and drop too low. This was a HUGE trigger for me.
E = Exercise regularly
D = Keep a headache dairy
S = Prioritize stress management! (take action - book a massage, acupuncture or find a mindfulness app or meditation program to follow) I'm still working on this one…
THE BOTTOM LINE ON MIGRAINES
One of the biggest factors in figuring out a treatment plan for my migraines was accepting that what I was experiencing was NOT just a bad headache. It is a neurologic genetic disease that often requires a prescription.
It is not a one-size-fits-all disease, and the treatment options will vary. Learn to track your symptoms and triggers to help guide your discussion with your healthcare provider.
The next part of our series is focused on treatment options for migraine headaches. Stay tuned!
TAKE A SURVEY!
Med-IQ is conducting an anonymous survey and would appreciate your input. The survey will take less than 10 minutes to complete. Survey responses are shared only in aggregate. Your responses to these survey questions will provide Med-IQ with important information about your experiences with migraine and related care, which will help them develop future educational initiatives in this area.
Once you've completed the survey, you will have the option of providing your email address to be entered into a drawing administered by SOMA Strategies to win 1 of 10 $100 VISA gift cards. If you choose to enter, your email address will be used only to randomly draw the winners and notify them of their prize.
Click here to take the survey and enter to win.
I was compensated by Med-IQ through an educational grant from Allergan to write about the realities of migraine as a neurologic disease. All opinions are my own.