Laughs
Meeting Even Steven's Co-Workers
By |
No too long ago, Even Steven and I went to a party with several of his co-workers. This was a pretty big deal for me. In addition to actually getting to leave the house, I was meeting Even Steven's co-workers for the very first time.
In the four (plus) years that he's worked with this company, I had yet to met a single person that he worked with. And I was pretty sure that they had no idea that he was married, had kids and owned a minivan.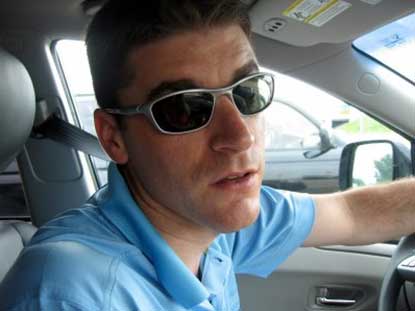 It ended up being a fun evening. And it turns out that they DID know Even Steven was married. And they knew that he had kids.
But they definitely didn't know that he owned a minivan.
As we were driving home (in our minivan), I remembered another time that I had met Even Steven's co-workers for the first time.
We were married just a few weeks after I graduated from college. Even Steven had been living and working in Virginia for two years before we got married, so I moved there after we were married.
I was 22 years old.
I didn't have a job.
I didn't have any friends or family in town.
I didn't know anything about the city, and I didn't even have a car.
And I was married.
Needless to say, it was a big adjustment.
After a long week of me being at home alone (looking for jobs) while Even Steven went to work, we were invited to his co-worker's house for a grill out.
It was me, Even Steven and everyone that he'd been working with for the past two years.
I was about four weeks out of college. I had never had a real job. It never really occurred to me that this party might be a little different from every party I had attended for the past four years…
Turns out the host of the party was really into fencing. And at one point during the night, I put on his fencing mask and walked around asking Even Steven's co-workers to "punch me in the face as hard as you can!"
I think Even Steven probably wanted to.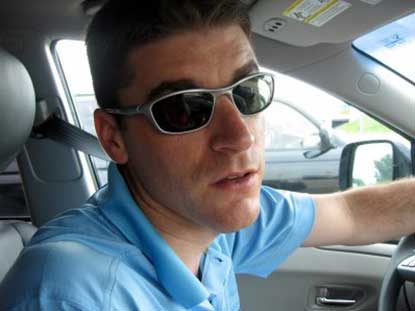 Instead he tossed me over his shoulder and took me home.
I'm glad that a decade later, my behavior at his work functions has improved.
I think the minivan has a lot to do with that.