When my friend first reached out to me and asked me to share some tips for better mornings, I laughed and laughed and laughed.
Mainly because our mornings used to be total disasters. In fact, people would have used me as an example of what NOT to do – not ask me for advice on making mornings smoother.
My kids wake up early. Like at least a full two hours before the bus pulls up.
So I could never understand why we were always feeling rushed, why I always felt like I was yelling, and why we never seemed to have enough time to get ready for school.
I experimented with several things, (they even slept in their clothes once,) but nothing seemed to make much of a difference. It was always the same. Me yelling at the kids that the bus was ALMOST HERE and why didn't anyone have their shoes on or their bags packed, and my kids looking at me like I had five heads.

MY LATEST VIDEOS
And then I had one of those "AHA" moments – and the answer slapped me in the face. The culprit? Electronics!
When the kids were little, the television or the iPad was the only way that I was able to get myself ready. Everyone would watch a show or take 30 minutes on the iPad, and I would rush to grab a shower, get dressed and attempt a little makeup before we walked out the door.
As the kids got older,  we no longer needed electronics in the morning. But I never stopped the routine.
Which meant that my kids were watching an entire movie before going to school in the morning. Or I was having to ask my son 10 times to go brush his teeth because he was so tuned into his iPad that he couldn't even hear me speaking.
Once I took away all electronics before school, our mornings have become so much nicer.
I also incorporated routine cards – which may have made an even bigger difference than electronics! Read all about them here.
We talk at breakfast.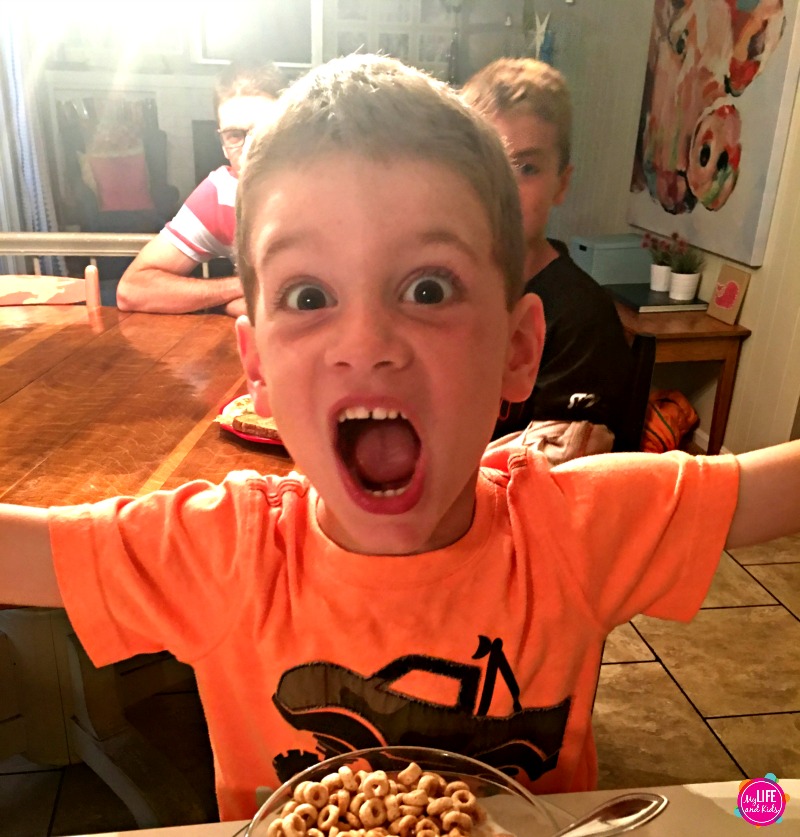 Everyone gets dressed in a reasonable amount of time.
My son actually hears me when I ask him to brush his teeth.
And we have so much time to spend together before the bus comes!
Sometimes Alice plays in her room.
She says that she likes to pretend her dolls are having a dance party.
The boys usually find a puzzle to put together or some blocks to play with.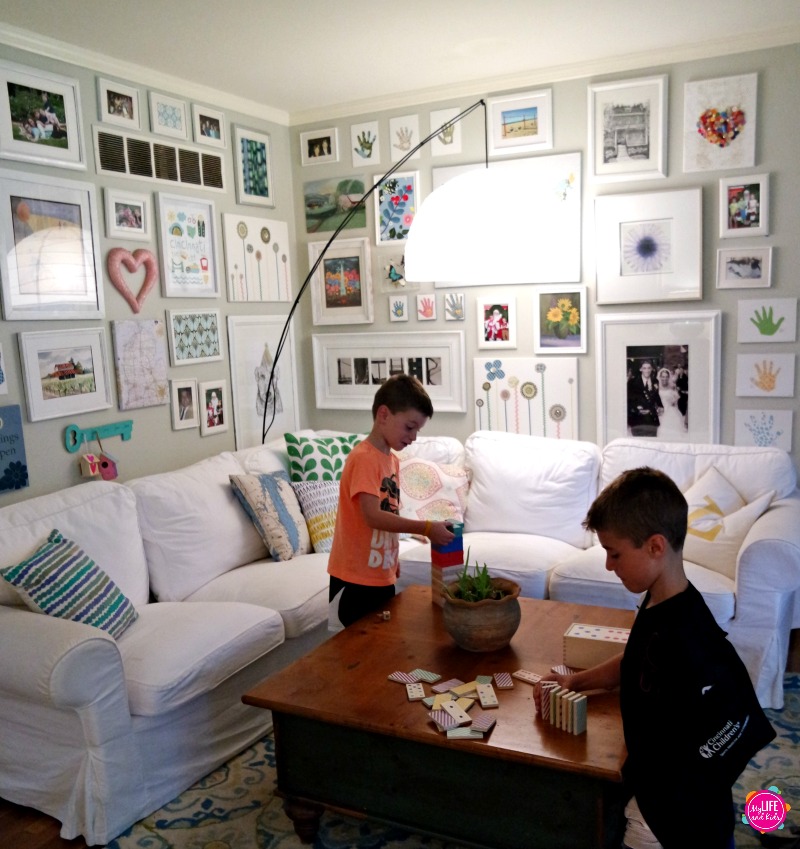 Or they work together to create some type of "masterpiece."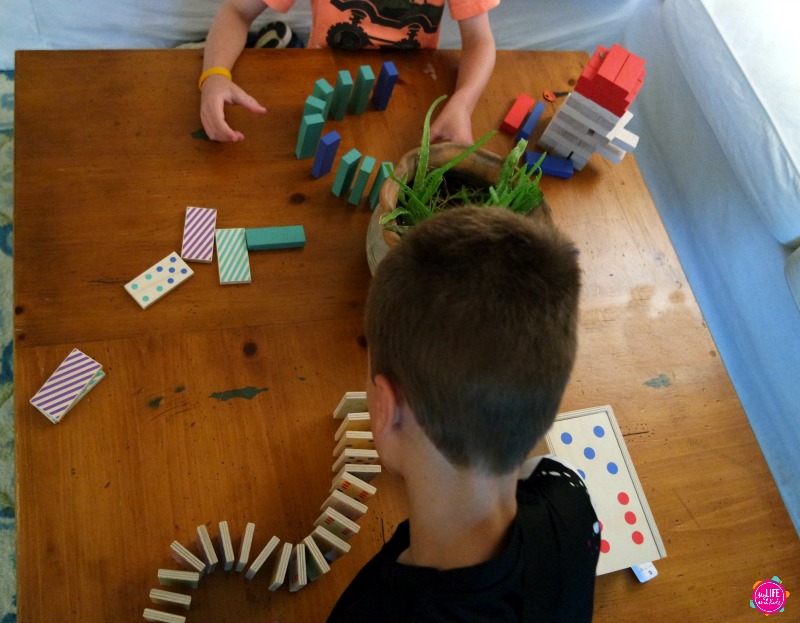 And do you know what the best part is? We walk outside five minutes before the bus comes and wait for it.
There's no more rushing.
No yelling.
And I feel like I'm sending my kids off to school with a lot of love and encouragement (instead of frustration.)
Mastering Back to School Together
Back to school can be hectic, but it doesn't have to be hard!
With three kids in school, I've learned a few things along the way that help to simplify the entire back-to-school process, while also keeping me sane.
And I'm sharing them all with you!
Click here to see how I mastered back to school, and you can too!
Including:
The organizational systems we have in place
The routines we use (and how we remember them)
Why my kids haven't missed the bus in three years
How to have the best first day of school EVER
How to put an end to homework battles
How I get my kids talking (and talking and talking and talking) every day after school
How we manage busy sports seasons without going insane
The simple tech hack that EVERY parents needs to know
And so much more!
Plus you can see how I made this amazing command center that keeps me crazy organized – using supplies from the Dollar Store!
Pretty great, huh?!?
Click here to see the 18 things I'm doing to master back to school, and how you can do them too!
Like it? Pin it!