5-year-olds
Making Lunch for Kids in Need
By |
Like most people, I consider myself a pretty caring person. And, like every parent, I hope to raise caring kids who will grow up to make volunteering and giving back an important part of their lives.
But, as I'm sure a lot of you can relate, I sometimes have a hard time pointing to specific actions that really demonstrate the compassion I feel on the inside.
In case you're wondering, that's a fancy way of saying, "I care about volunteering. I want to volunteer, I think volunteering is extremely important! But do I volunteer?"
Definitely not as much as I should.
That's why we made a conscious decision to make it one of our 2017 family goals to give back to our community.

But how? I mean, we all care about our neighborhoods and want to help those in need, but on top of being over-scheduled and just generally exhausted, it can be overwhelming to figure out where to start.
Other than donating our outgrown toys and clothes to a local shelter, how exactly can a person get involved?
And how can we show our kids these important values and get them involved, and still manage to get dinner on the table before 10:30 pm???
For us, the answer came when my friend Beth told me that there was an opportunity to help kids right here in Cincinnati. This is what she told me:
Youth homelessness in Cincinnati is an epidemic. Just 12 minutes away from our homes, there is a virtual "emergency room" full of children ages 10-17- living in a shelter trying to navigate adolescence without a stable home or at the very least a nutritious meal.
WHAT? There are hungry kids just a few minutes from my house? HOW DID I NOT KNOW ABOUT THIS?
My kids were pretty surprised, too, though my 5-year-old seemed to come closest to grasping it when he said,
"If I didn't have a house or a fridge or food or you and dad, I would cry all day long. I would be so sad!"
That's a pretty big statement from my 5-year-old that rarely communicates outside of burping the alphabet.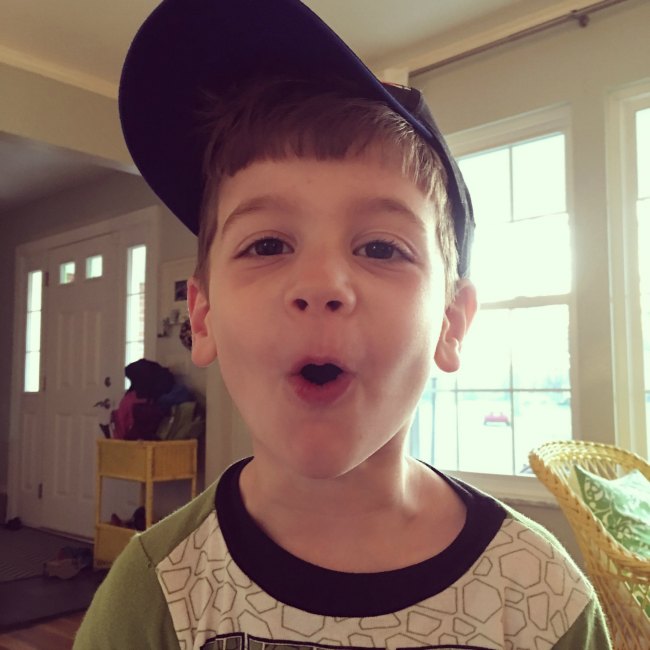 So we teamed up with Glad and their Glad to Give program (more on that in a minute) to make 30 lunches for kids in need.
Miles, Alice and Simon were very opinionated about what to pack in the lunches. Simon voted for raisins and applesauce.  Alice wanted goldfish crackers. And Miles thought the kids would especially appreciate white bread on their sandwiches (something that he doesn't get so often himself.)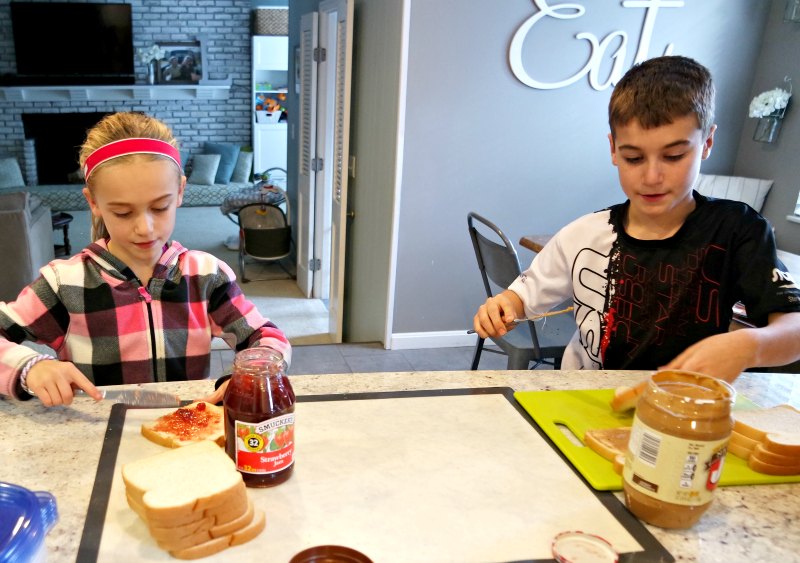 We grabbed our supplies and set up an assembly line to pack the lunches. We started out with Miles spreading the peanut butter and Alice spreading the jelly.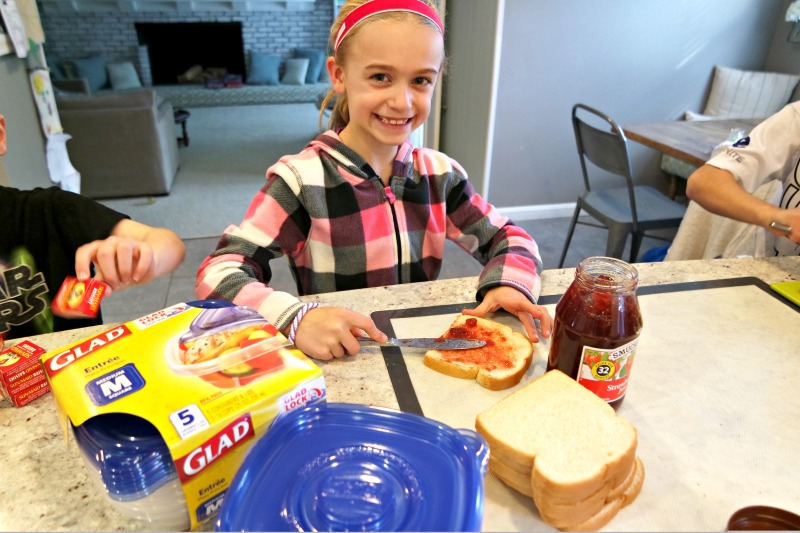 And Simon was in charge of the raisins.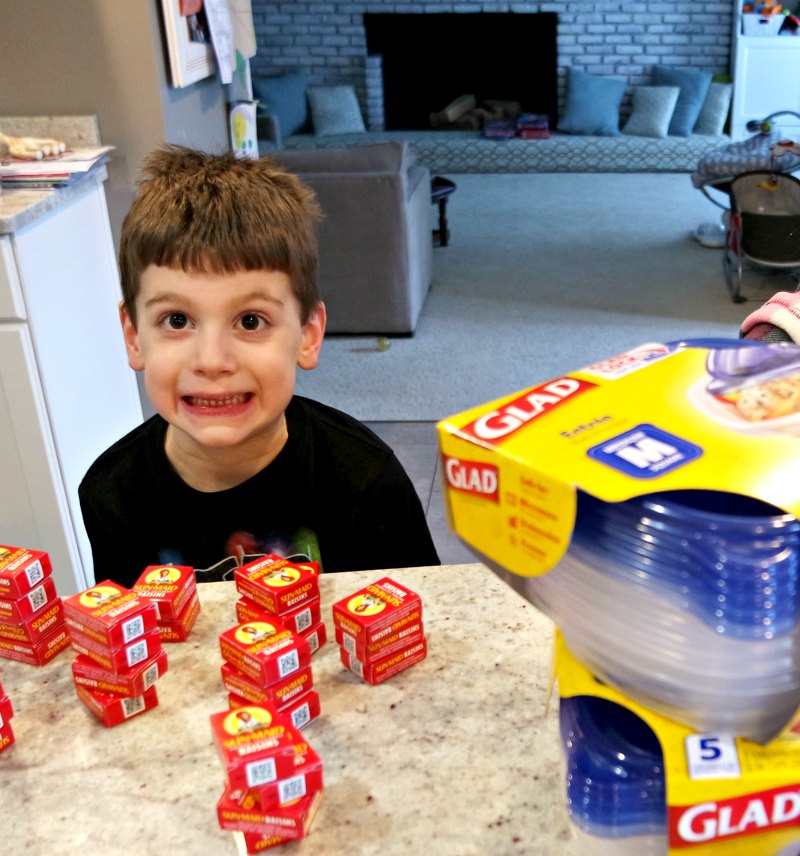 As we got going, we switched things up with Miles making the sandwiches, Alice cutting them and Simon helping to package everything into Glad food storage containers.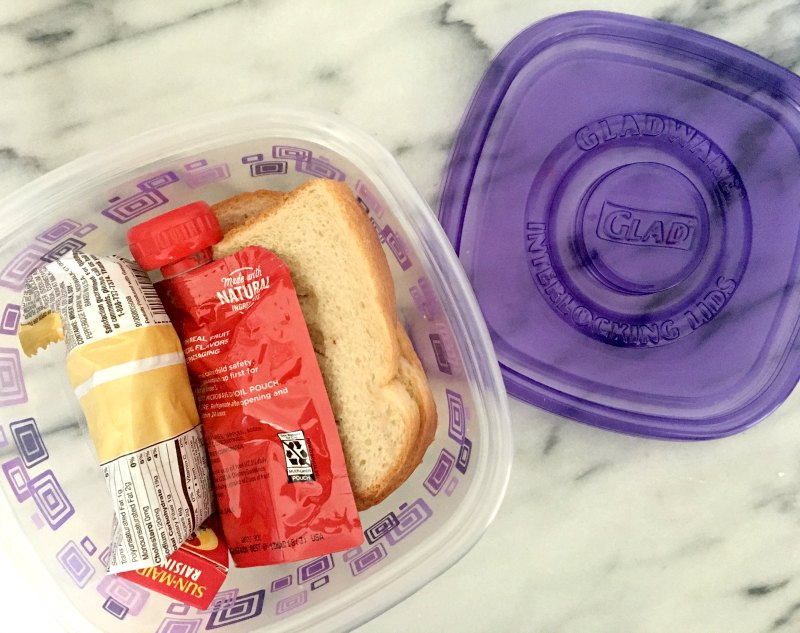 The kids really wanted to go with me to drop off the lunches, but unfortunately I had to go while they were in school. The crisis center was thrilled with the donations and made it clear that they'd love to have more whenever we had time.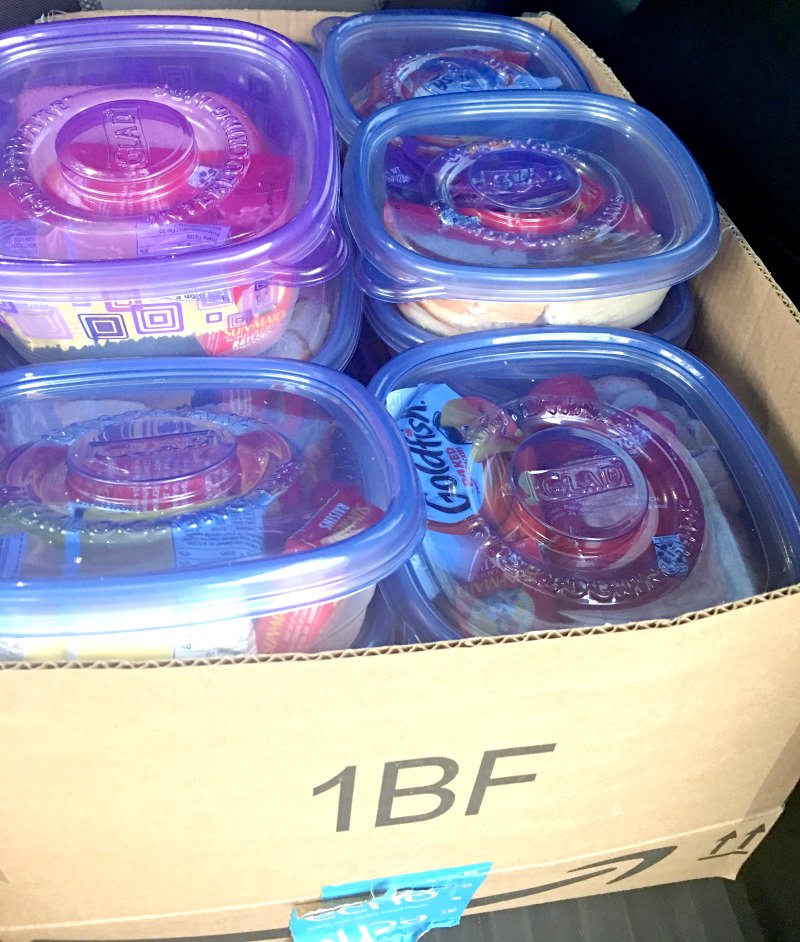 The kids have asked when we can do this again, and you can bet it will become a regular occurrence at our house; the family and I signed up to prepare lunch once a month for our local youth crisis center all year long.
Finding Opportunities Near You
If you, like me, were having trouble getting motivated or just knowing where to start on your volunteering journey, here are some ideas:
Ask friends. As I discovered, sometimes people you know are aware of opportunities to jump in and help right in your neighborhood that you never would have guessed. Post on Facebook, start a discussion at soccer practice, or send out a group text to your pals asking if they know about any needs in your community.
Donate lunch in your area. If you think your kids would like to make lunch for kids in need, hop online to find a youth crisis center in your area. Give them a call to see if they accept packed lunch donations or if they know of a center that does.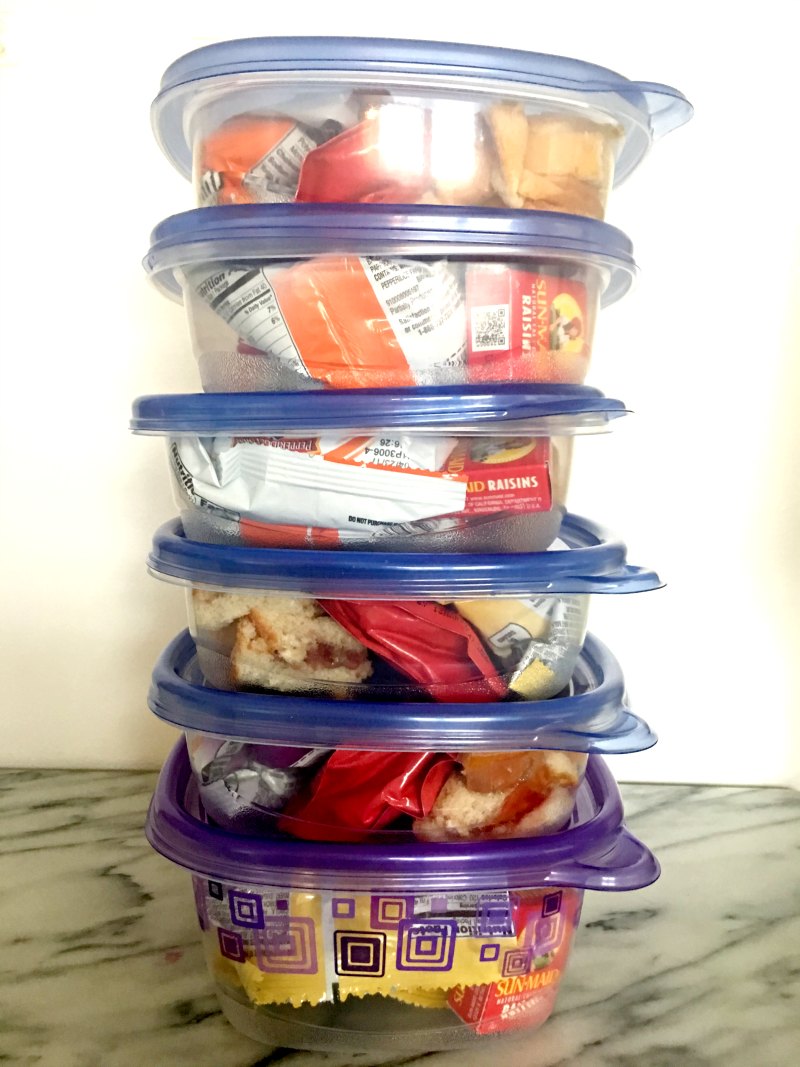 Start simple. Remember, improving your community doesn't have to be part of a huge, organized effort, or even be directed at a particular group. Just deciding to perform one random act of kindness per day, from picking up trash you see outside the school to smiling at a stranger, can have a monumental impact.
Involve the kids. There's no greater community building than raising the next generation of volunteers; not only will you be imparting important values to your kids, but they'll also be building self-esteem along the way.
Look online. Luckily Glad has made this part super easy with Glad to Give, where you can find more ideas and inspiration for volunteerism, donation opportunities, and other creative ways to give back.
Inspiring Others
I'm telling you all this, not so you'll think I'm some super-duper wonderful person, or to get a gold star (believe me, I do NOT need any more tiny stickers in this house), but because the people at Glad pointed out to me that sharing stories of what people are doing every day to help their communities inspires others to get involved.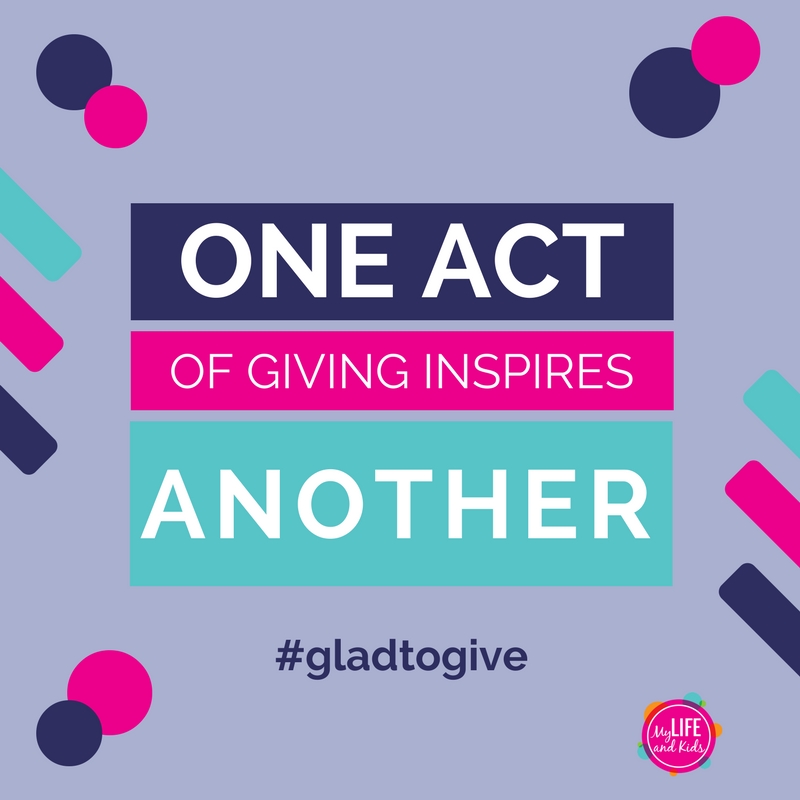 One act of giving inspires another.

I sure hope that's true, and that you're inspired to reach out to your community!
Be Glad to Give
The Glad Products Company recognized the role its products play in giving around the country, and they're proud to lend a hand in an even bigger way with Glad to Give.
If you're looking for ways to give back in your community, visit gladtogive.com for ideas and inspiration – and even to schedule a free pick-up through Donation Town to a local charity of your choice.
Also, be sure to follow Glad on Pinterest, Instagram, Twitter and Facebook.
What are you glad to give?
This is a sponsored conversation written by me on behalf of Glad Products Company . The opinions and text are all mine.