Laughs
Major Mom Fail
By |
Whenever my mom comes for a visit, I like to keep it a secret until she walks in the door.
So on Sunday, when my mom called to say she had just pulled into our neighborhood, my kids had no idea what was going on. I told them that I thought I heard something outside, and we all went out to the front porch to try to figure out what I was hearing.
Except my mom must be the slowest driver ever because she was nowhere in sight.
I tried to keep the kids outside and said things like, "Well, I don't hear it now. But what could it have been?"
Miles thought perhaps it was the Easter Bunny.
And sweet Alice, out of the blue, said, "Maybe it was Yia Yia." (Greek for grandma.)
And then she said, "I'm going to call for Yia Yia so she will come."
Miles: Yia Yia is in Michigan. She can't hear us.
Me: Well – maybe if we try to call her name, she'll hear us.
Alice started yelling YIA YIAAAAAAAAAAAAA
Miles started yelling YIA YIAAAAAAAAAAAAA
I started yelling YIA YIAAAAAAAA
And who appeared in the driveway? YIA YIA!!
It was magic.
And that was the problem.
All throughout my mom's visit, Alice kept saying, "I called for you, and I called for you. And I knew you would come."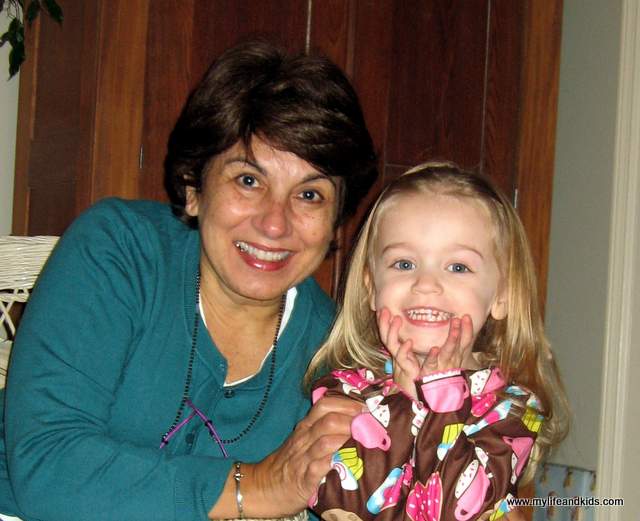 Well, Yia Yia had to leave yesterday. And Alice said, "When I get up from my nap, I'm going to go outside and call your name so you'll come back."
We tried to explain to her that it didn't really work that way, but she SAW it work that way. She KNOWS she has magic in her.
And nothing we said could change her mind.
So if you're looking for Alice, she'll be on the front porch trying to figure out why her magic powers aren't summoning her Yia Yia.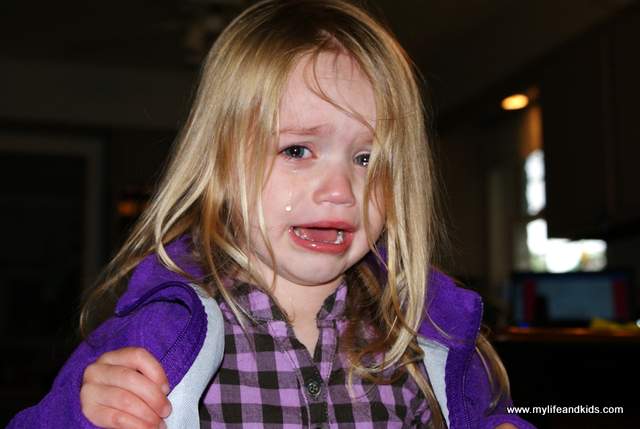 And I'll be in the house finding the perfect spot to hang my Mother of the Year Award.
What magical things have you done to earn the Mother of the Year Award?