If you're looking for DIY Christmas decor ideas, then you're in the right place. Even better if you're looking for SIMPLE, EASY Christmas decor ideas that are also super cheap to make. Don't you love it when things are cheap AND easy? Personally, I call that a Christmas miracle!
From Christmas decor to make with your kids to Christmas decor ideas that you can give as gifts, we have you covered!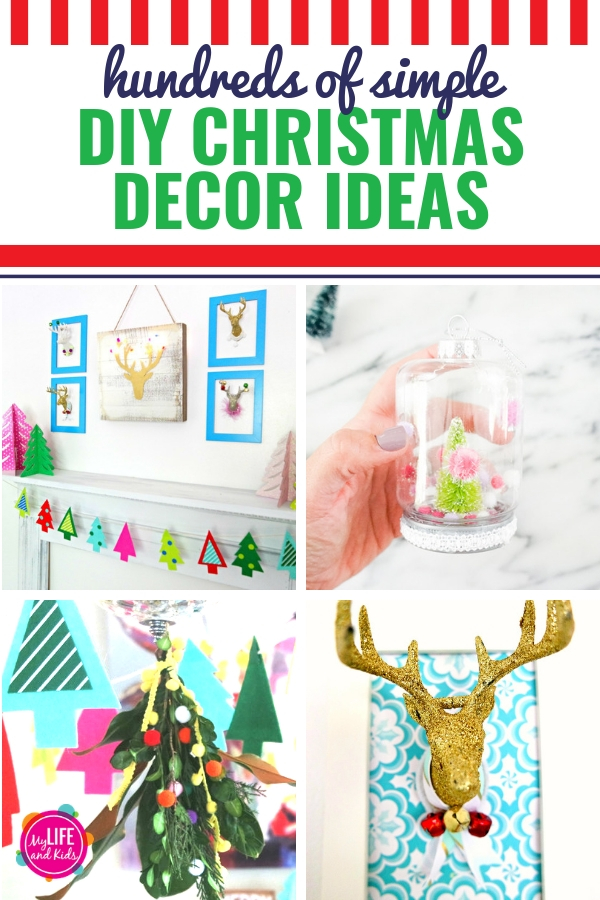 DIY CHRISTMAS DECOR - FROM THE DOLLAR STORE!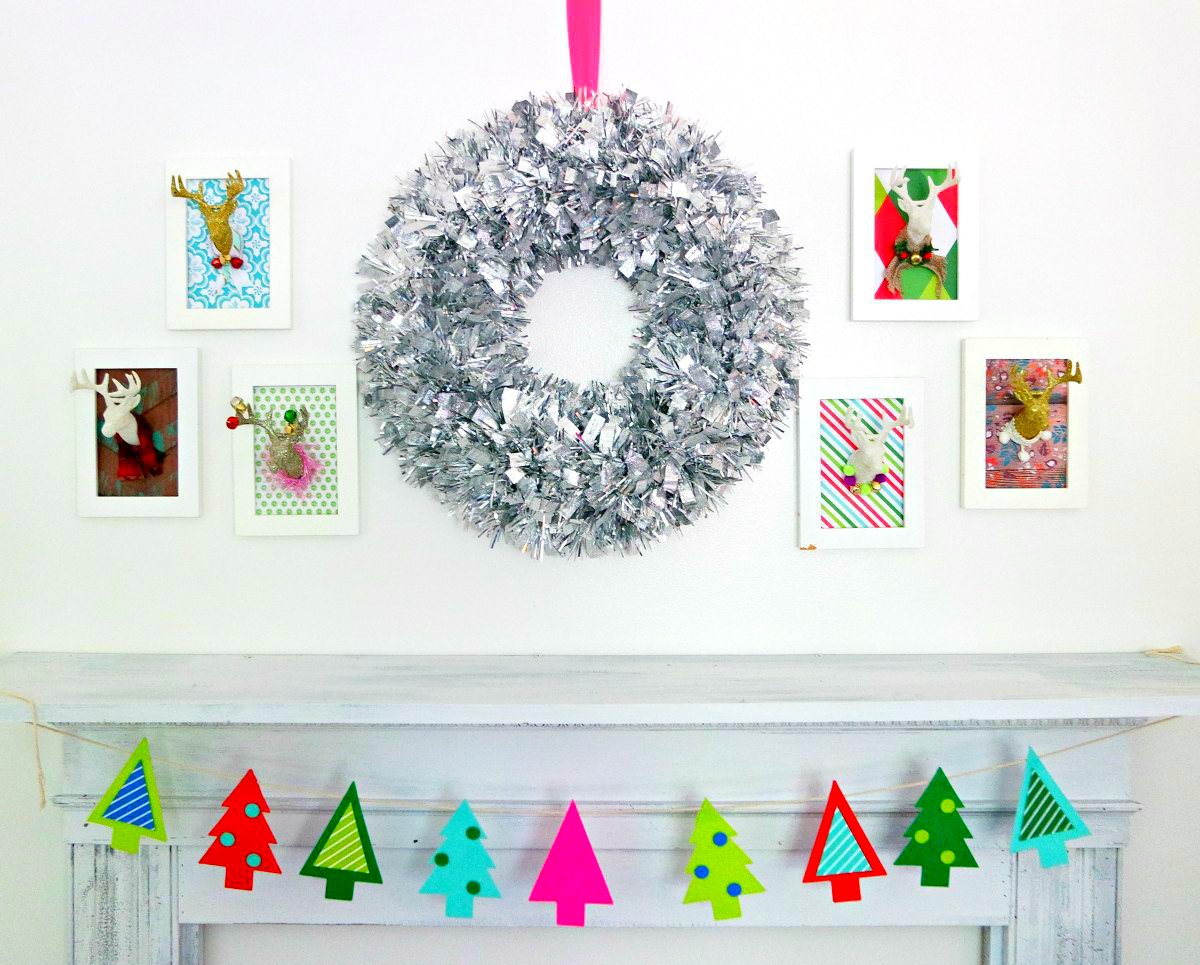 We're just jumping right in here because DIY Christms Decor from the Dollar Store just doesn't get much cheaper or easier. I mean - why would you even buy Christmas decor when you can make it yourself with supplies from the Dollar Store?
I don't know either.
From snowmen to DIY fur letters and even an awesome santa topiary, don't miss these amazing DIY Christmas Decor from the Dollar Store. I mean, seriously.
And if you like glitter, then these simple DIY Dollar Store Christmas decor ideas are definitely for you!
And how about these gift jars? I like to tuck these in as a little extra in Christmas gifts. So sweet and amazing.
Are you obsessed with animal heads like I am? (I sort of have a problem. Ahem.) If so, do not miss these DIY Deer Decorations! 
DIY CHRISTMAS ORNAMENTS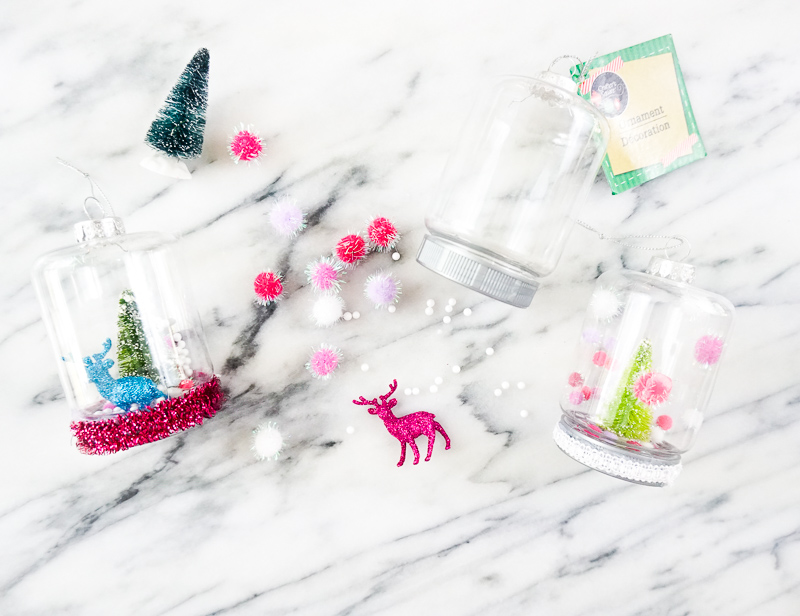 Are you looking for DIY Christmas Ornaments that you can make yourself? I SOOOOOO have you covered there! You can make these ornaments to give as gifts, make them with your kids or just make them for yourself. They're simple, inexpensive, and a lot of the supplies can also come from the Dollar Store. Woo hoo!
First, watch this video to see how to make 3 simple DIY Ornaments!
Then click here to see the full tutorial on how to make 3 DIY Dollar Store Christmas Ornaments.
Need more great ideas? Here are 35 DIY Ornaments to Make with Kids!
Have all boys at your house? These ornaments can be made by anyone, but your boys will especially love making these.
Have all girls at your house? These ornaments can be made by anyone, but your girls will especially love making these.
DIY CHRISTMAS DECOR FOR KIDS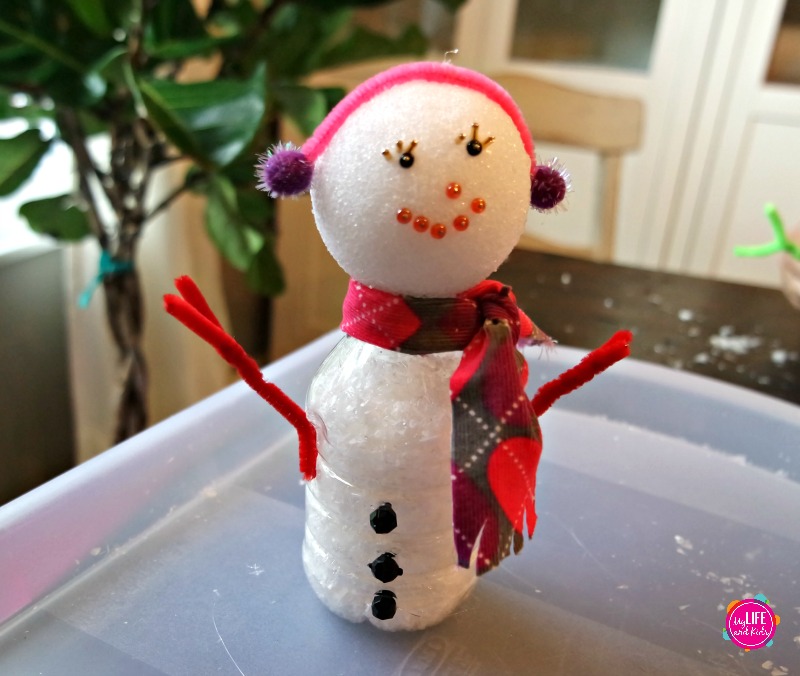 Get your kids in on the Christmas fun with these DIY Christmas Craft and Decor ideas for kids. They're simple and require relatively few supplies, which means you can spend more time crafting and less time shopping. Win-Win.
Whether you're looking for ideas for your classroom or your kids at home, these simple Christmas crafts are always a hit at our house.
Looking for more ideas? These 25 fun and simple Christmas crafts for kids should do the trick.
My kids loved making these Snowman Water Bottles. I loved that they had to drink SO much water before we got started.
FUN! DIY CHRISTMAS DECOR IDEAS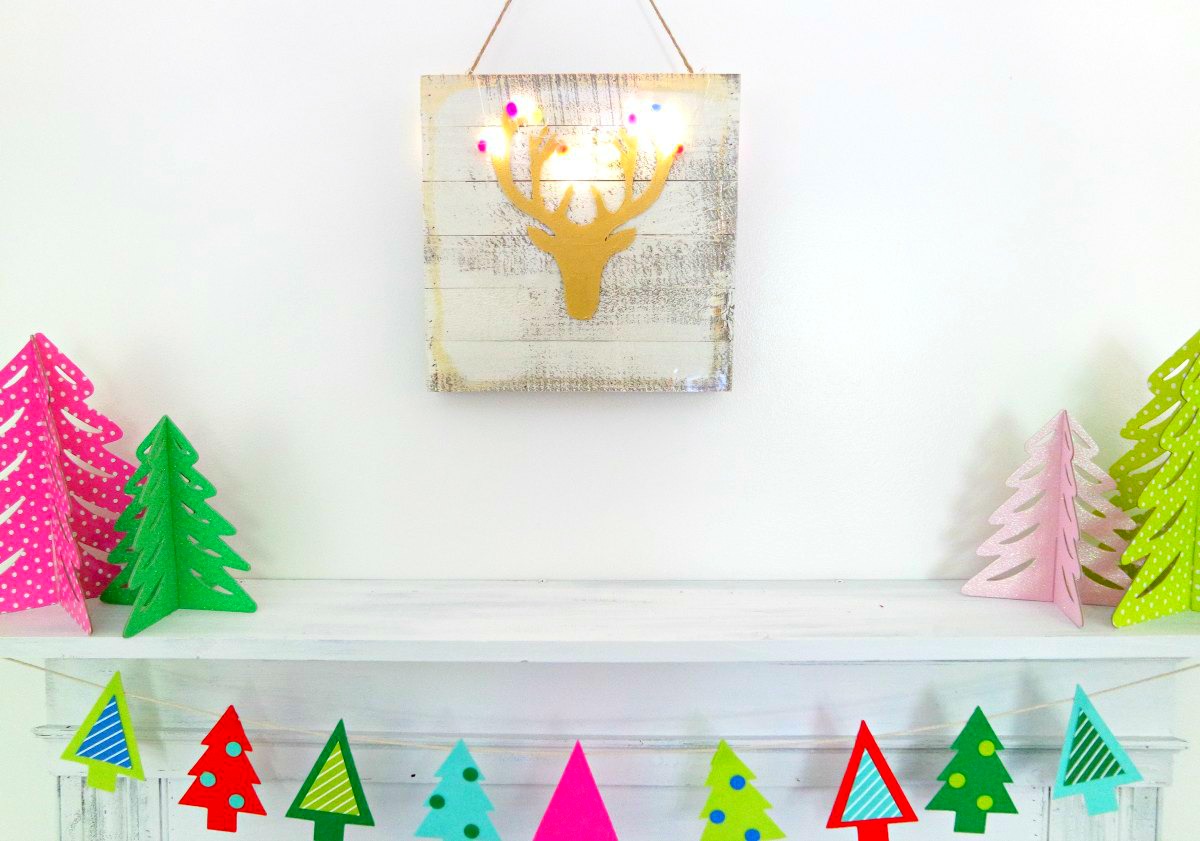 If you've ever been to my house, then you know that I'm all for fun and whimsical decor - especially when I can make it myself - and especially during the holidays! Here are some of my favorite FUN Christmas decor ideas!
This DIY Acrylic Deer Decor is so simple to make - and could easily be left up year round.
Looking for a new advent calendar? Why not make one yourself with one of these great ideas?
I'm a sucker for mistletoe, especially when it's made with ric rac ribbon and pom poms! Click here to see my favorite DIY Mistletoe.
Looking for more fun ideas?
GET YOUR FRIENDS INVOLVED!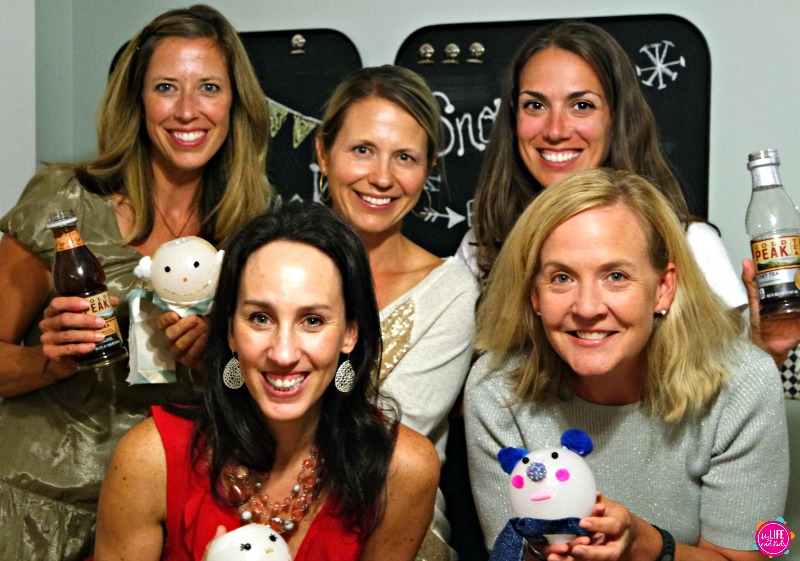 Don't make your DIY Christmas Decor alone! Click here to learn how to host a fun craft night for your friends!
Looking for more Christmas Ideas?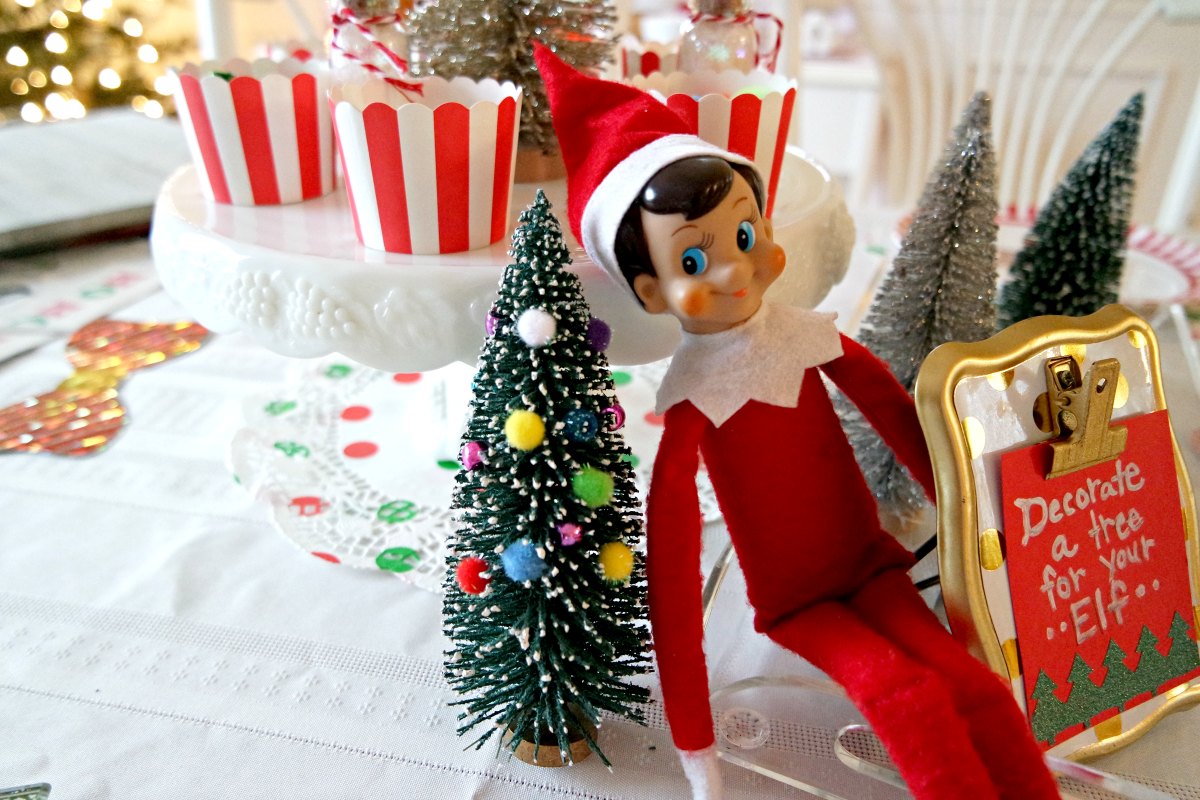 From Christmas Games to Christmas Cards and even some fun ideas for your Elf on the Shelf, we have you covered this Christmas Season.