Kids Activities
Kids Activities – Dress Yourself Up
By |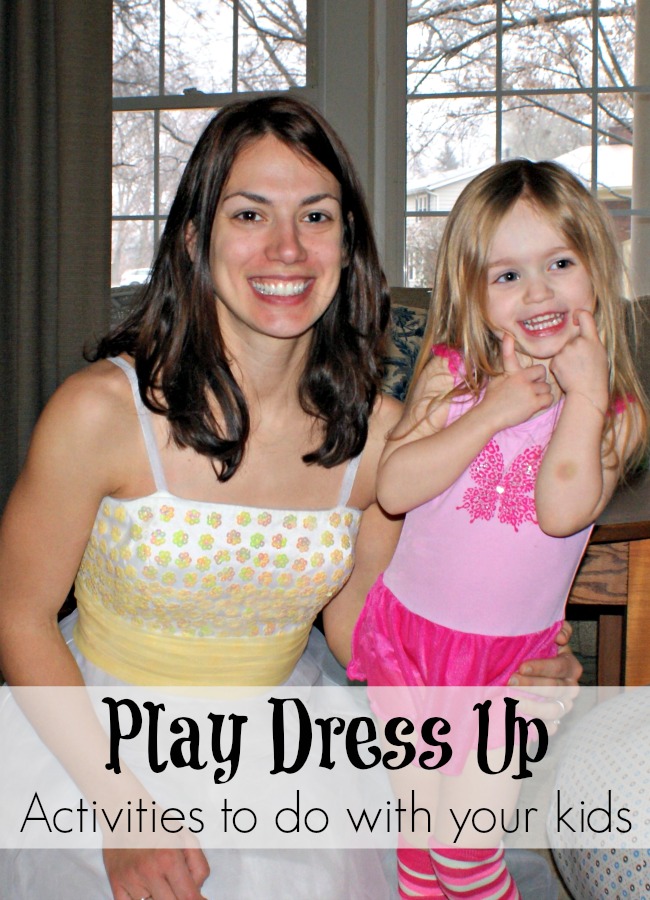 Not them.
You.
One Saturday morning, I had the rare opportunity to sleep in.
As I woke up, I could hear the yelling, fighting and shrieking coming from downstairs.
I did not want to go downstairs and face any of that.  It was not how I wanted to start my day.
So I got out of bed, tossed on an old prom dress, waltzed down the stairs and introduced myself as Princess Anna.
I held a magic wand and worked my magic on them for better behavior.
It worked.
The next hour was spent playing with dress-up clothes and taking pictures of ourselves.
They didn't care that I hadn't brushed my hair yet or put on makeup.
They loved Princess Anna – and it changed our day before it even got started.