Kid Health
How to Keep your Kids SAFE During Cough, Cold and Flu Season
By |
Cough, cold and flu season is officially here. And – unfortunately – and there's a pretty good chance your kids are going to be sick at some point between now and June.
I'm sorry – I'd rather not think about it either.
But the truth is that we need to think about it now, so we're prepared when our kids do get sick.
Did you know that every eight minutes a child under the age of 6 experiences a medication error outside of the doctor's office or hospital? Which means most likely it's a very tired mom, dad or caregiver trying to give a child medication in the middle of the night when they're tired, it's dark, and a child is crying. Been there, done that!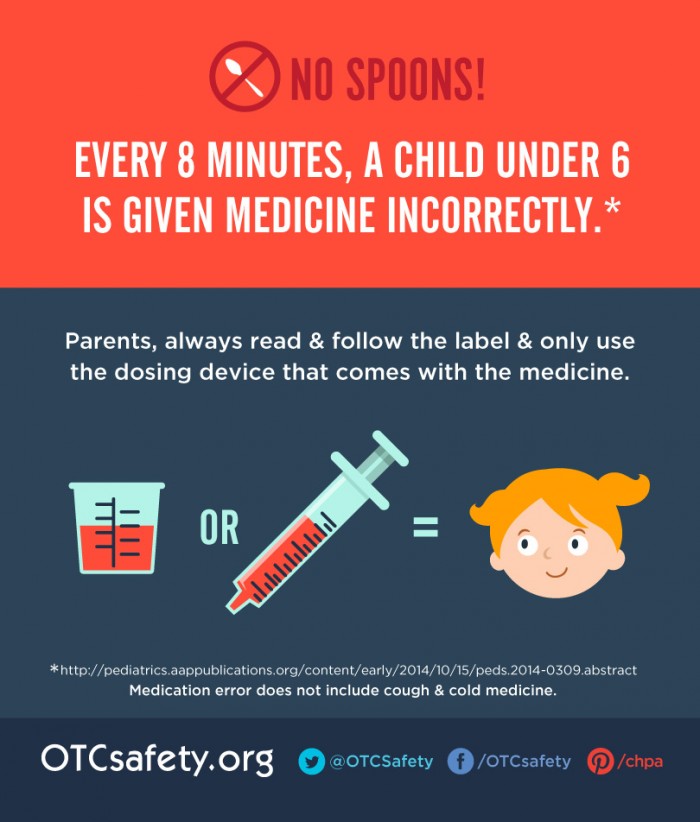 In addition to not using spoons, there are several other ways we can make sure that we're keeping our kids safe curing cough, cold and flu season.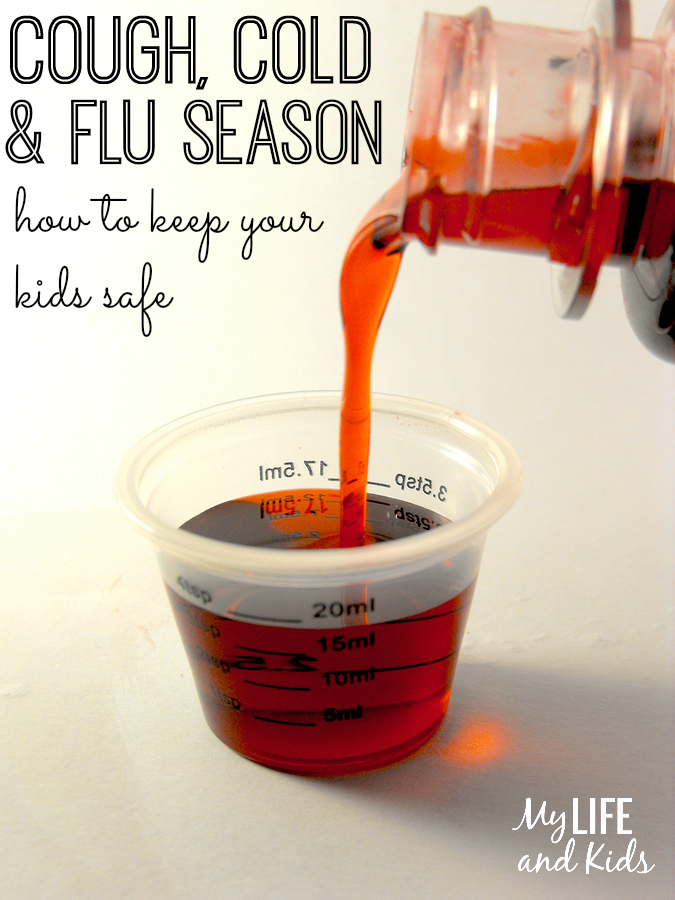 How to Keep Your Kids SAFE During Cough, Cold and Flu Season
1. Always read and follow the label. Even if you know your child needs 1 teaspoon of medication, read the label every single time to double check.
2. Always give the recommended dose and use the correct measuring device. Meaning you can't just grab a spoon from your drawer – you actually need to use the dosing spoon or cup that came with the medication.
3. Never use a medication longer than the label instructs or at higher doses, unless your doctor specifically tells you to do so.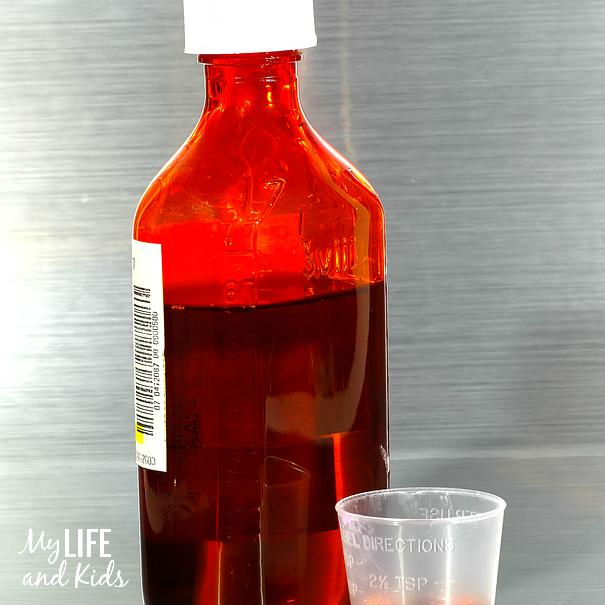 4. Only use the medicine that treats your child's specific symptoms.
5. Never give two medicines with any of the same active ingredients.
6. Never use cough, cold, or allergy medicines to sedate your child.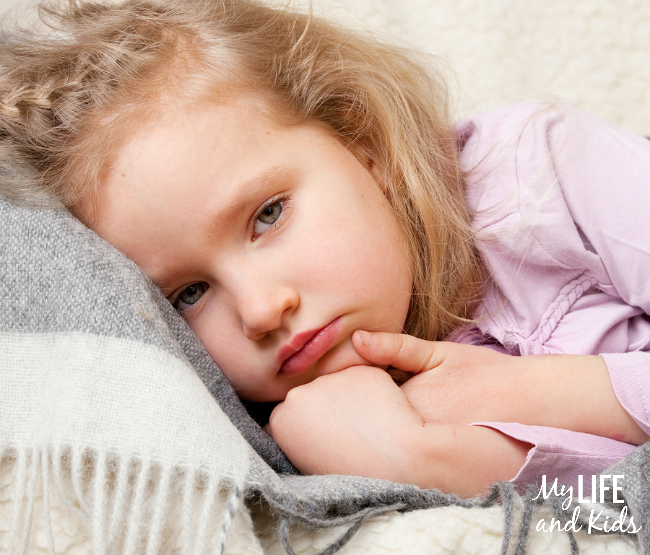 7. Never give aspirin-containing products to children and adolescents for cold or flu symptoms unless told to do so by a doctor.
8. Do not use oral cough and cold medicines in children under four.
9. Do not give a medicine only intended for adults to a child.
10. Stop use and contact your doctor immediately if your child develops any side effects or reactions that concern you.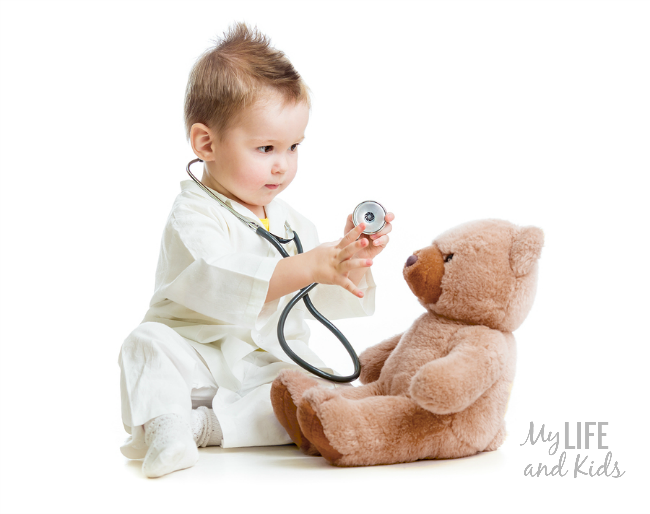 11. Keep all medicines — and vitamins, too — up and away and out of your child's reach and sight.
12. Teach your child about using medicines safely. Tell your children what medicine is and why you must be the one to give it to them. Never tell children medicine is candy to get them to take it, even if your child does not like to take his or her medicine.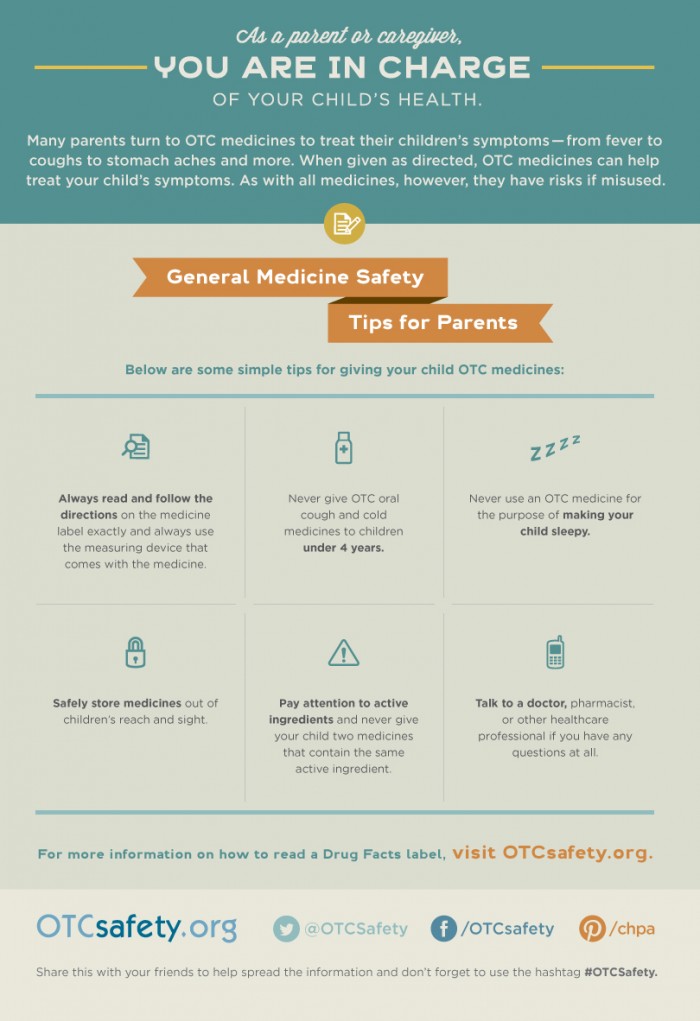 For more great tips, visit OTCsafety.org.
And be sure to follow their Cough, Cold and Flu Season board on Pinterest for the latest tips and tricks to get you through the season.
Follow Consumer Healthcare Products Association's board Cough, Cold, and Flu Season on Pinterest.


I'm teaming up OTC Safety to bring you this information. All opinions are my own.