Laughs
It Takes a Village
By |
One of the first things we did this summer was spend a morning building a village out of masking tape.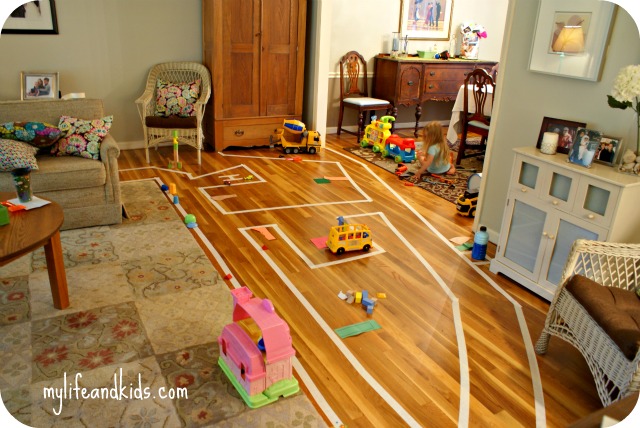 We created a bakery, a truck garage, a hospital, a grocery store, a school – and of course – a landfill.
It took us hours.
Everyone pitched in. I laid the masking tape.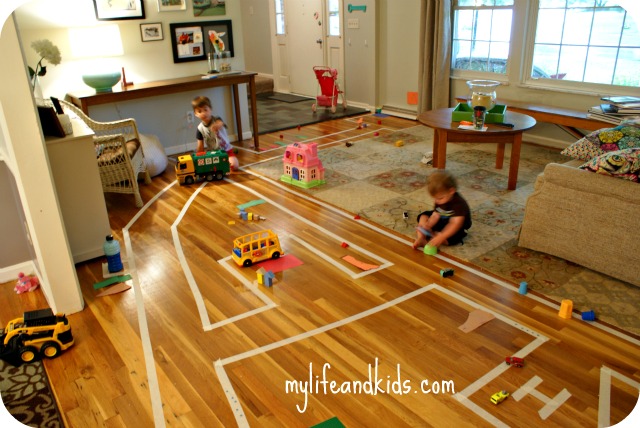 Miles cut buildings out of construction paper and put them in the designated areas.
Alice decorated the "roads" with stickers.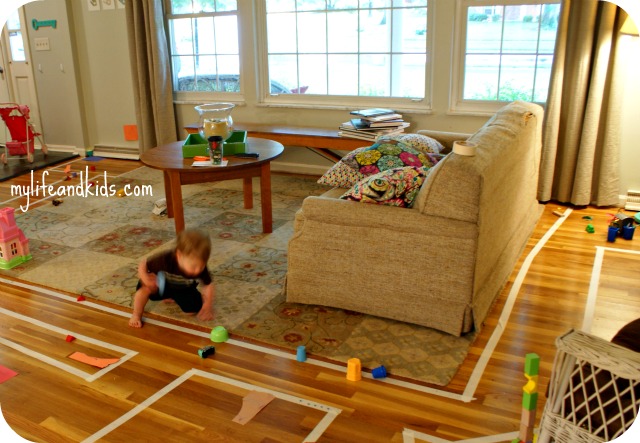 And Simon oversaw all of the village construction.
It lasted for nearly four weeks! That's four entire weeks of fun (mostly for Miles).
My mom was very concerned that the masking tape wouldn't come off the floor – but it came up very easily!
I lobbied hard to build a Target store in the village, but no one was interested.