Breakfast
How to Host an Inspiring Brunch
By |
My girlfriends and I try to get together for brunch every May – before the craziness of summer sets in.
It used to be that these brunches were full of kids not yet old enough for school. Our conversations revolved around where to find the least expensive swim diapers or how to keep our toddlers still while applying sunscreen. There were lots of interruptions and oftentimes we balanced plates on our laps while sitting on the floor of someone's playroom.
These days, we're able to sit at a real table and eat an entire meal without kid interruptions. And – as our kids are older – our talks have shifted from swim diapers to summer camps and summer chores. We talk more about how challenging it is to raise kids when time out is no longer an option and when a bandaid and a kiss isn't enough to fix their problems. We talk about the self doubt that we (and all parents) often feel about the job we're doing.
So when I teamed up with Minute Maid for their #doingood campaign to celebrate great parents everywhere, I knew this was the perfect theme for our brunch this year.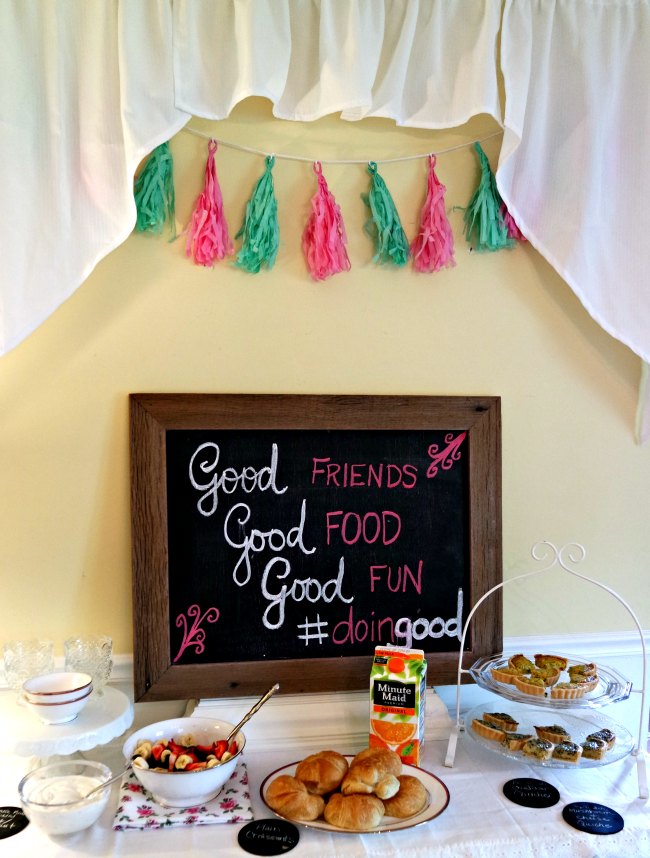 Our lives might be more challenging as we face the complexities of parenthood and life (and tweens that didn't come with instruction manuals), but this brunch was all about offering support, encouragement, and a reminder that we're all #doingood!
How to Host a Your Own #doingood Brunch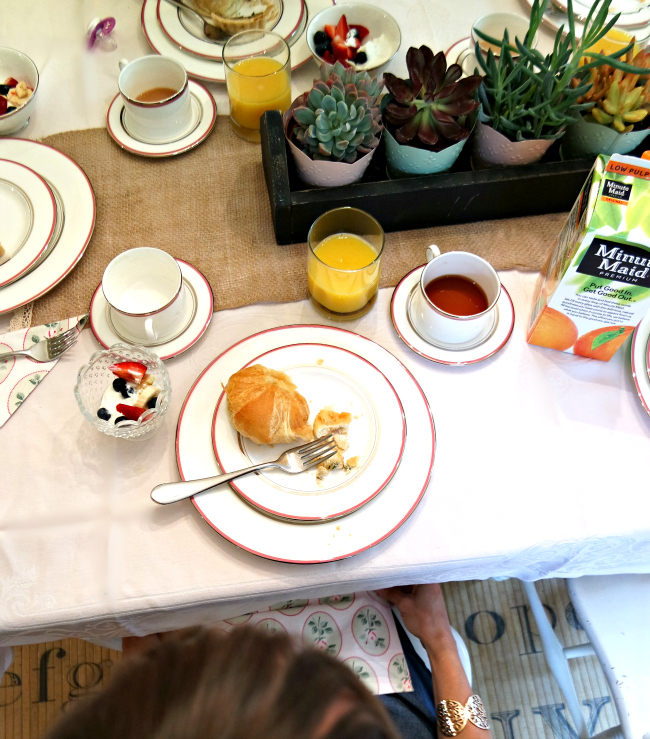 Step 1 – Don't Stress About the Food
Keep the food very simple. We served croissants, store-bought quiche and yogurt with berries. And – of course – coffee and Minute Maid orange juice.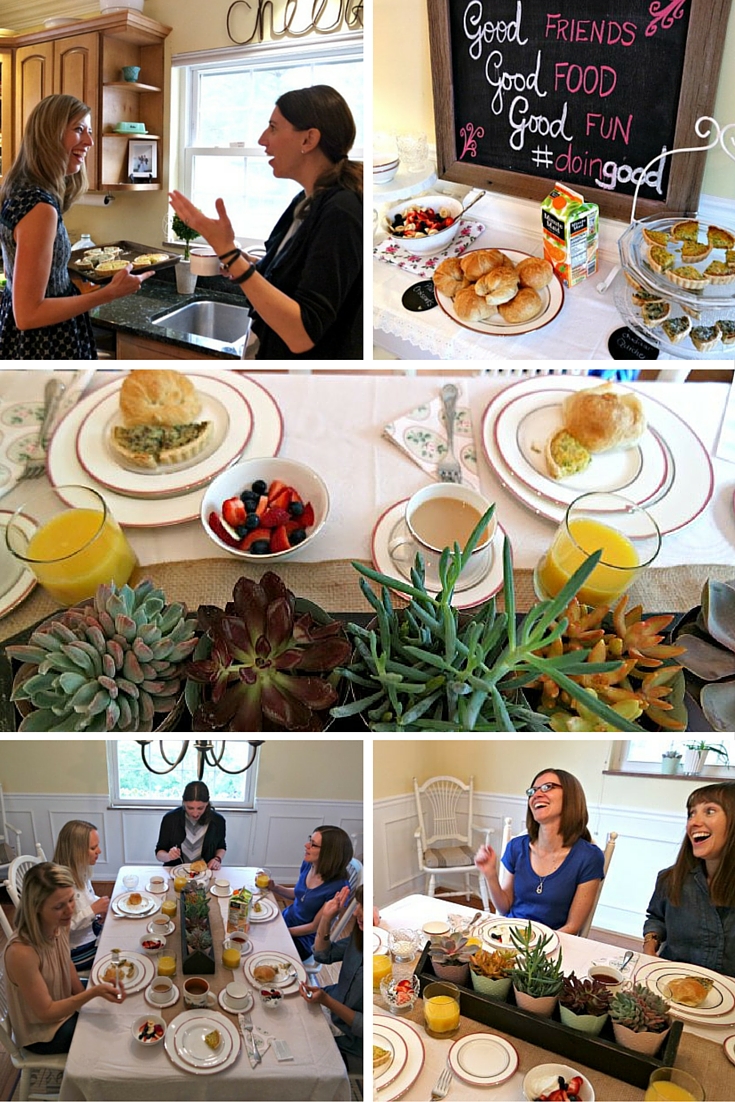 Step 2 – Make it Pretty
It doesn't take a lot to make a pretty table. You might be inspired to whip out your china (or not), add some succulents to the table (that can also double as party favors), and you're good to go.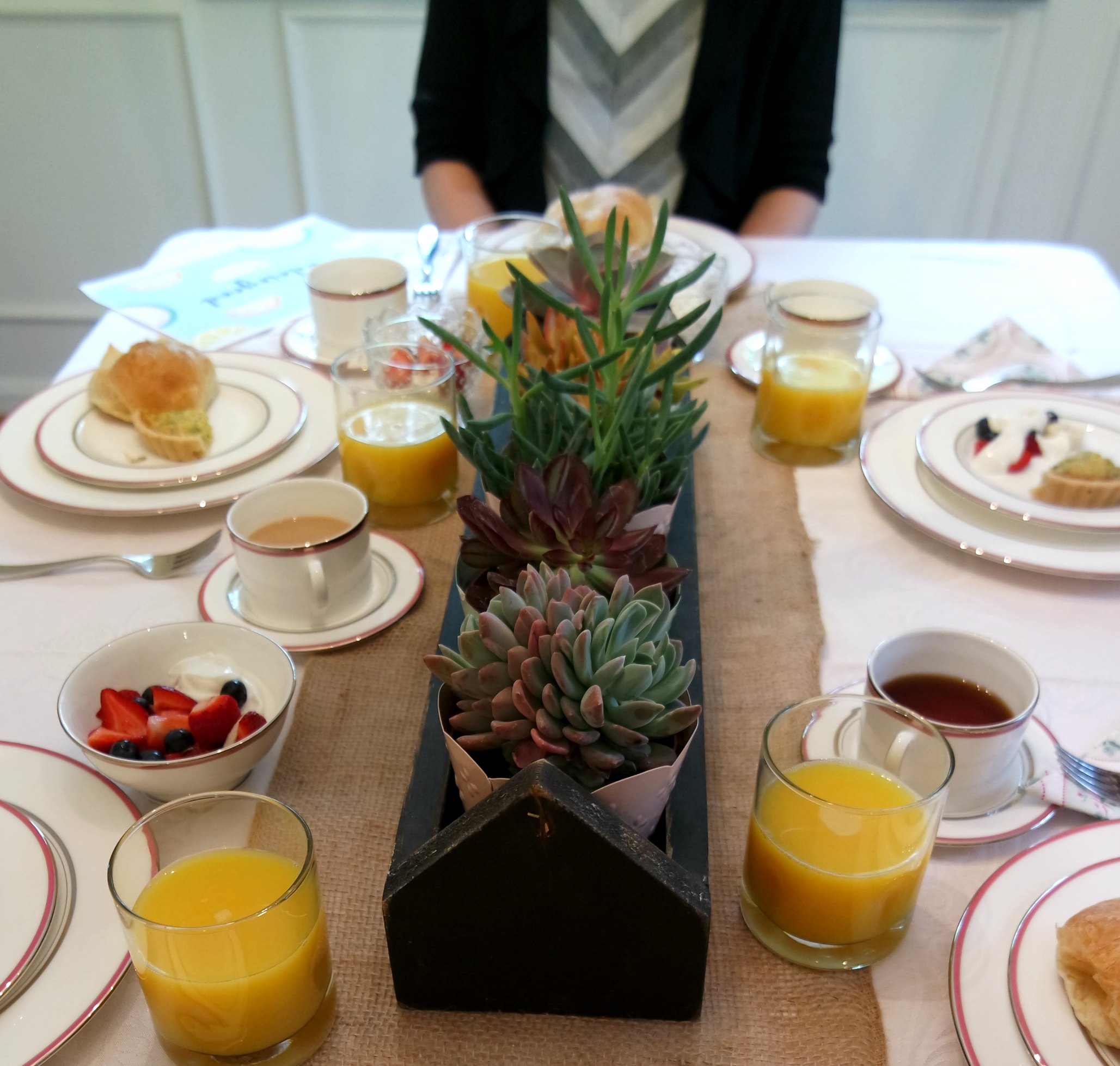 Step 3 – Invite Your Besties
Invite the people in your life that are always there to support you – or that might need a little encouragement themselves. Plan to laugh, maybe cry, and (of course) leave feeling ready to conquer your summer.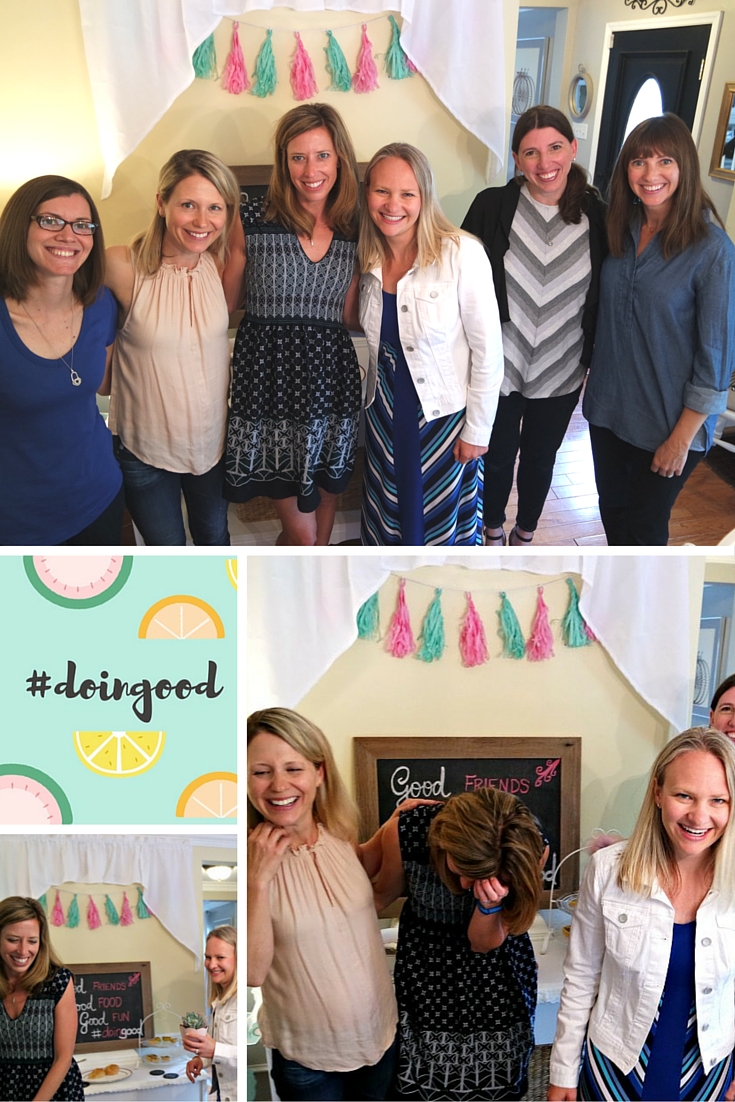 Step 4 – Make it Inspiring
How often to do you get together with friends and talk about a lot of surface things – but never really go into detail about how you're really feeling or what support you need (or want to offer?) This brunch is all about digging deep!
We used the Minute Maid orange juice carton as a guide to go deeper and thank each other for being such great "mom" guides in our lives.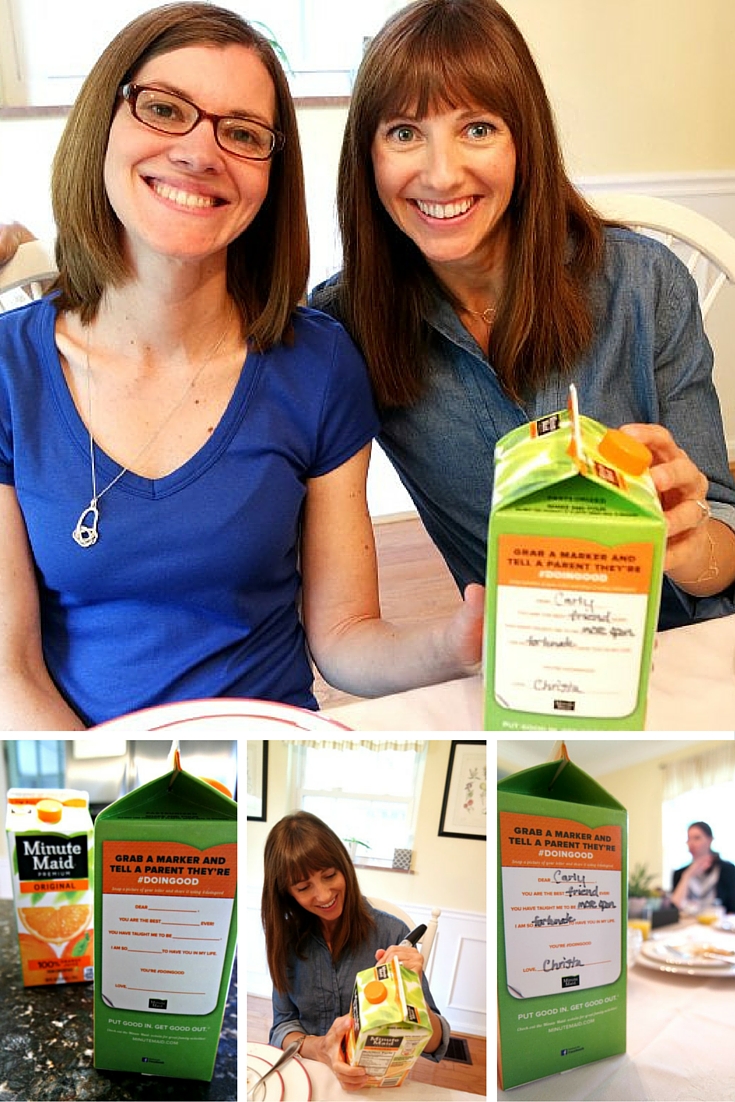 We also created postcards to use as table decorations and serve as further inspiration to thank each other for being part of our lives.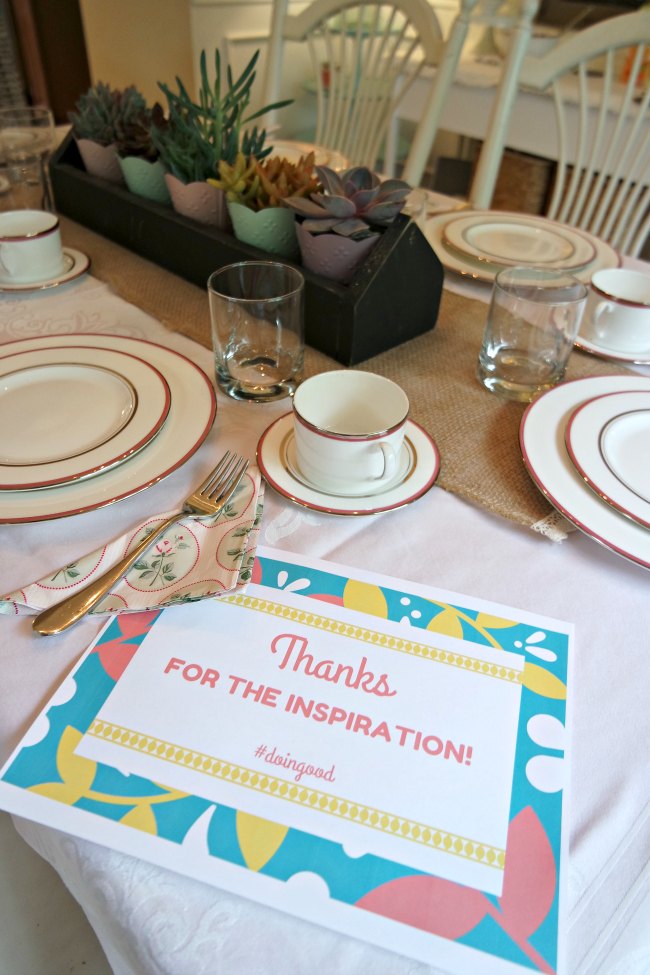 You can click here to download your free printable postcards to let a parent in your life know that they're #doingood.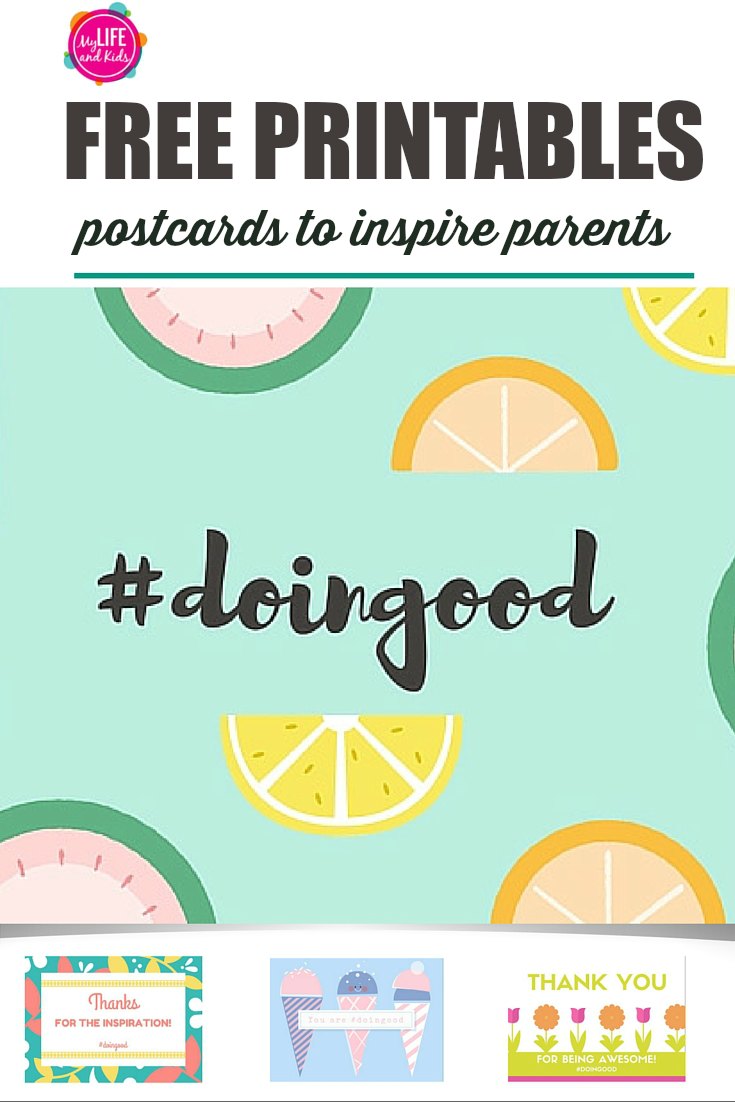 And – that's all there is to it. Whether you host a brunch or drop a postcard in the mail to a friend, remember that YOU are #doingood!
Speaking of Brunch… #doingood with Minute Maid
Four-time U.S. Olympic gold medalist Missy Franklin is partnering with Minute Maid to remind parents everywhere that they are #doingood.
To start things off, Missy orchestrated the ultimate public "thank-you" to her mom and dad, to remind them they are #doingood, check it out below and grab a tissue.
Inspiring, right?
You can get in on the action by sharing your own messages of positivity and encouragement for the moms and dads in your life!
From May 2 to May 31, 2016, you can enter the "Breakfast with Missy" promotion by sharing a photo or video nominating a parent in your life who's #doingood on MinuteMaid.com or on Twitter or Instagram using the hashtag #doingoodcontest.
This could be your own parents, your spouse, a friend, or a family member who you want to recognize for doing a great job. Not only will your loved ones know you appreciate all they do, but five winners and a guest of their choice will win a chance to join Missy Franklin for a special breakfast following the Rio 2016 Olympic Games!
This post is sponsored by Minute Maid. All thoughts and opinions are my own.